HAMLIN CLEARED FOR REMAINDER OF SEASON DESPITE TORN ACL (repost)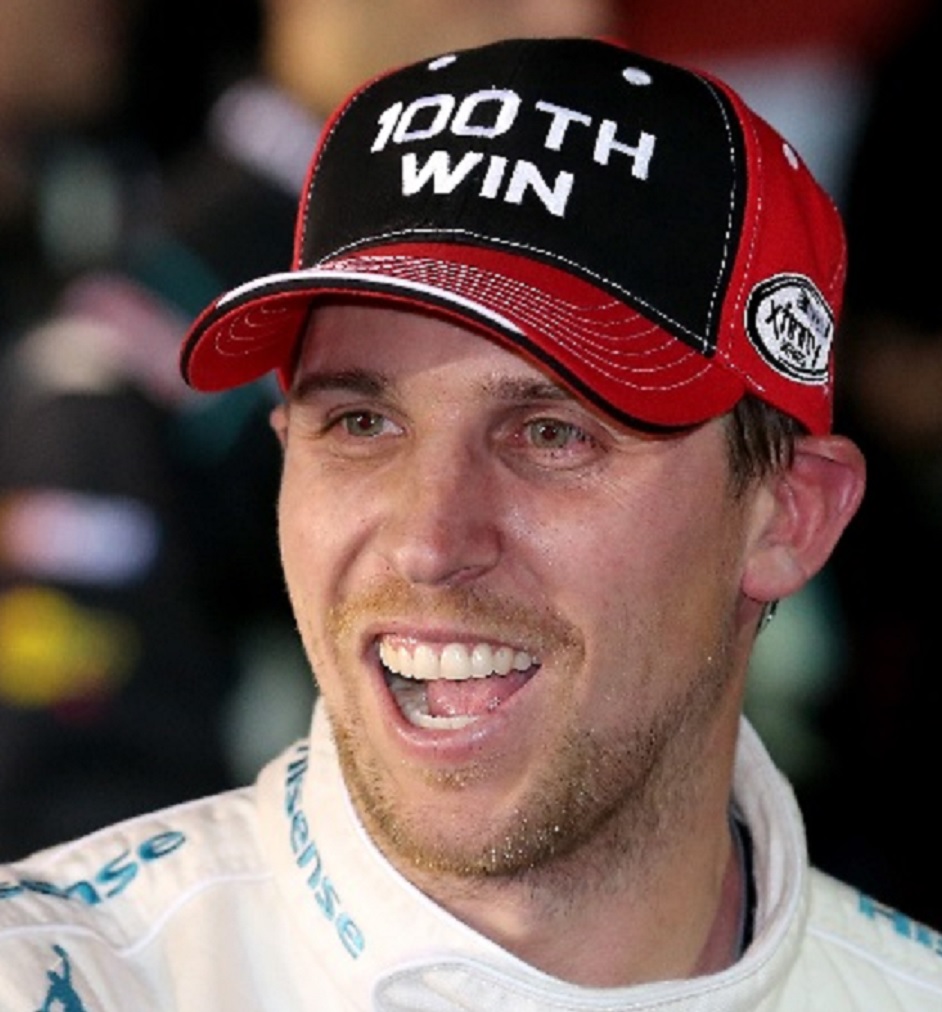 Denny Hamlin, Driver of the # 11 FedEx Express Toyota for Joe Gibbs Racing, has been cleared to compete in the remaining 11 Sprint Cup Races, including Richmond International, the final race before the Chase For The Sprint Cup.
Hamlin tore his ACL while playing basketball on Tuesday night and will need surgery during the off season. The diagnosis was confirmed Wednesday morning at OrthoCarolina, an orthopedics office in Charlotte.
Denny's crew chief Dave Rogers said that the pair talked about driving this weekend and how he was in a lot of pain, and it will be tough to get in and out of the race car, but that he thought he would be fine. "I think a motivated Denny Hamlin is gonna be a pretty good scenario at Richmond, and for the Chase, Rogers said to Sirius XM in a recent phone interview.
Hamlin, 34, is a native of Chesterfield, VA, who would like to pick up his 2nd win of the year at the ¾ mile track. In 2013, Denny missed 4 races due to a last lap crash at Auto Club Speedway in Fontana, CA. The next March at the same track he suffered an injury to his eye when a piece of metal became lodged in it, altering his vision and causing him to miss one race.
POWER RANKINGS FOR RICHMOND
With the regular season finale approaching at Richmond, I have crunched the numbers and have come up with my top IN's and bottom OUT's to make the chase this year.
OUT – BOWYER, because I smell a spoiler in the air, which will knock Clint out of contention. There will not be a repeat winner this week.
OUT – NEWMAN, because he got lucky last year by making a last lap pass around a driver out of gas. Lightning never strikes twice
IN – KHANE, but barely. He will eek in by the skin of his teeth. He HAS to redeem Hendrick Motorsports
OUT – ALMIROLA, who is in a must-win situation. He needs a win to get him into the chase, but his best finish was 8th in 2013.
IN – LARSON, because with an average finish of 7th and a must win hanging over his visor, he will put the pedal to the metal and go for the gold (trophy).
IN – BIFFLE, because this is a Ford Track; they've won 3 out of the last 5 races here
OUT – DILLON, with an average start and finish above 20th, this is not his time to shine yet.
IN – MCMURRAY, has 3 top 5's and 4 top 10's, but also has 4 DNF's. Maybe he can get a McFlurry of luck?
Denny Hamlin, along with Clint Bowyer and Jeff Gordon, all have 2 wins at this track. Motivation is the key to coming in above the bubble at Richmond. If Bowyer has a good day, and Khane, Biffle and Larson have any hiccups, He will be safely above the cut line for the top 16. One mistake, and the jacks will fall.
DID YOU KNOW?
Denny Hamlin was the first rookie in NASCAR history to qualify for the Chase For The Sprint Cup. He began racing go-karts at the age of 7 and moved up to late model cars at 20 years old..
---