The Affects Of A Race Day Rainout Fans Don't Get To See
For the basic NASCAR fan, there are some things that they can do when a race gets rained out. Rent a hotel room, or sleep in their cars. Go to a restaurant for a bite to eat, or crash at a friends house. Take an extra day off from work to see the race the next day. But what about the people behind the scenes that run the track's operations, security, parking and concessions? Alot of planning goes into making sure that what fans can't see behind the magic curtains goes off without a hitch.
VOLUNTEERS (Parking, Security, Concessions)

Often times race tracks hire volunteers that are seasonal employees and only plan on using them for race day activitiies
Concession stands bring food and drink supplies that may be just enough for one race day, so if the race is postponed, they may run out and would not be able to open up again. Parking attendants and security guards are often not contracted by the track and are mostly staffed on a volunteer basis, so if the same people that worked on Sunday are not able to come back on Monday; the track would have to shift resources around to cover parking lots, checkpoints, and seating areas - with less volunteers than they had the day before.
TRACK OPERATIONS (GM, OFFICE STAFF, HOSPITALITY)
The main office, race control and hospitality sections of a race track keep fans informed and entertained during a typical race weekend
Putting a race together, especially when the big boys of NASCAR come to town, takes alot of hard work by the people behind the scenes, including customer service reps, race control staff, and ticket sales. The GM also has to deal with major market media outlets, public relations staff, celebrities, sponsors, contest winners, the list never ends.
RACE TEAMS (Crew, Drivers, Mechanics)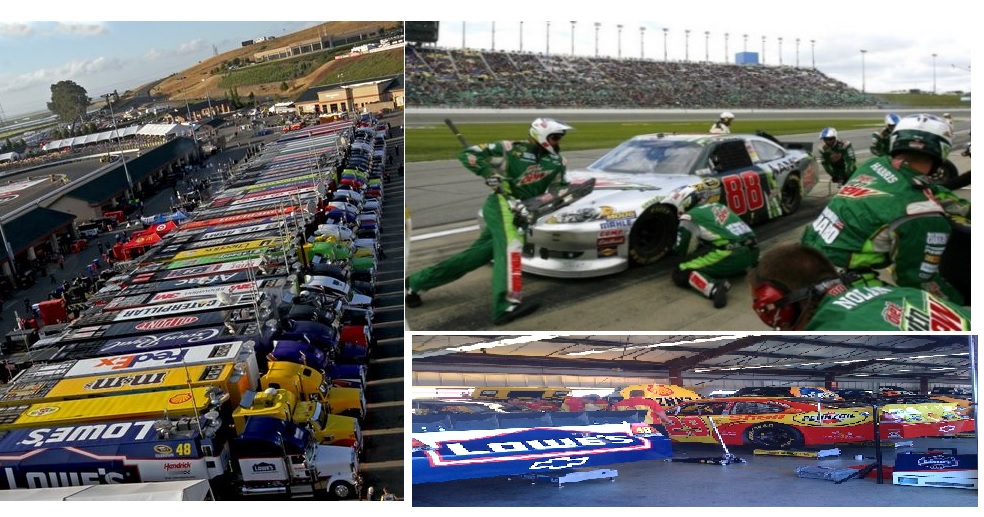 All of the hard work and training the teams go through to prepare for race day is exhausting, to say the least. Readying the tires, making adjustments to the race car, unloading the car from the hauler, replacing parts as the driver finishes testing, and helping the driver with race day preparations inside the car. This all takes hours away from the team. Alot of times teams stay up until the wee hours of the morning, get no sleep. So if the race is postponed, all their hard work goes out the window and they have to start from scratch the next day. That also leaves the schedule behind and they lose out on a day's preparation for the next race.
MEDIA COVERAGE (Reporters, Radio Personalities, TV Hosts, Booth Analysts and all their staff)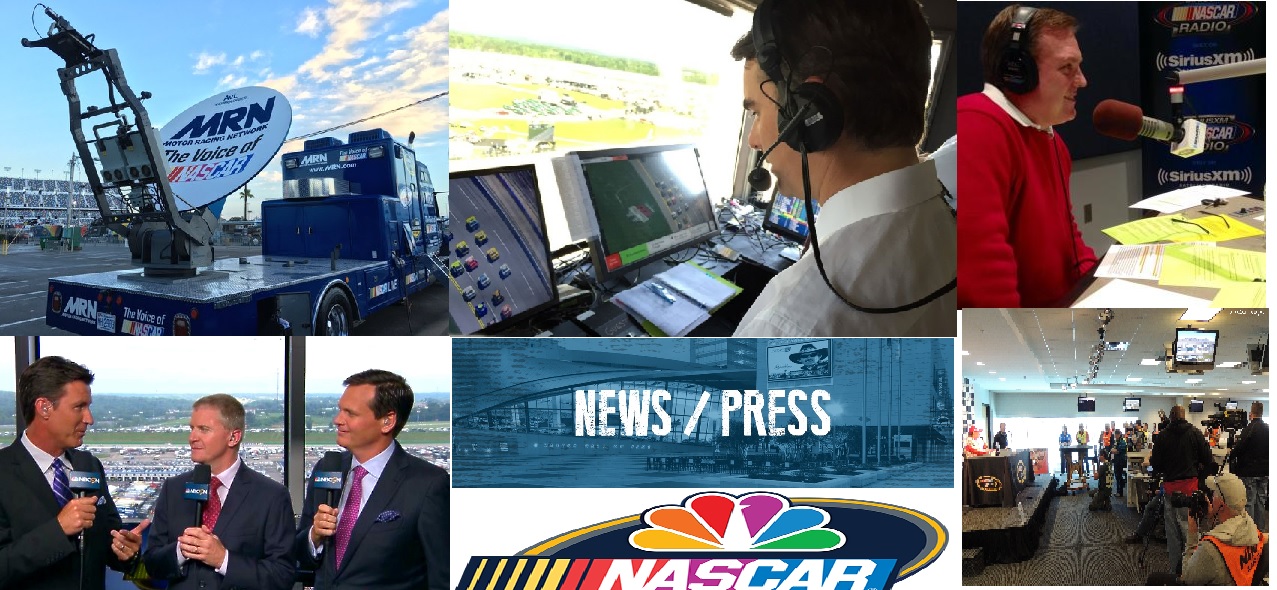 When a race is postponed, radio and television outlets have to scramble to fill in time slots they already had planned out. They have to move up guests, reschedule shows, replan live and taped segments all to be able to fill the void that the racing action would have covered. These people also have to change their travel plans, re-book flights, and find a place to sleep knowing that they just checked out of their hotels and motels just that same morning. All this while keeping you, the fans, informed and entertained while you are playing the same waiting game that they are.
So next time you get upset that NASCAR had to postpone a race that you bought tickets for and now have to change all of your precious plans for, just remember. The rest of the NASCAR world is doing the same thing. Only on a much bigger scale.
---