TONY STEWART ANNOUNCES RETIREMENT FROM CUP SERIES, STILL RACING IN F1 SERIES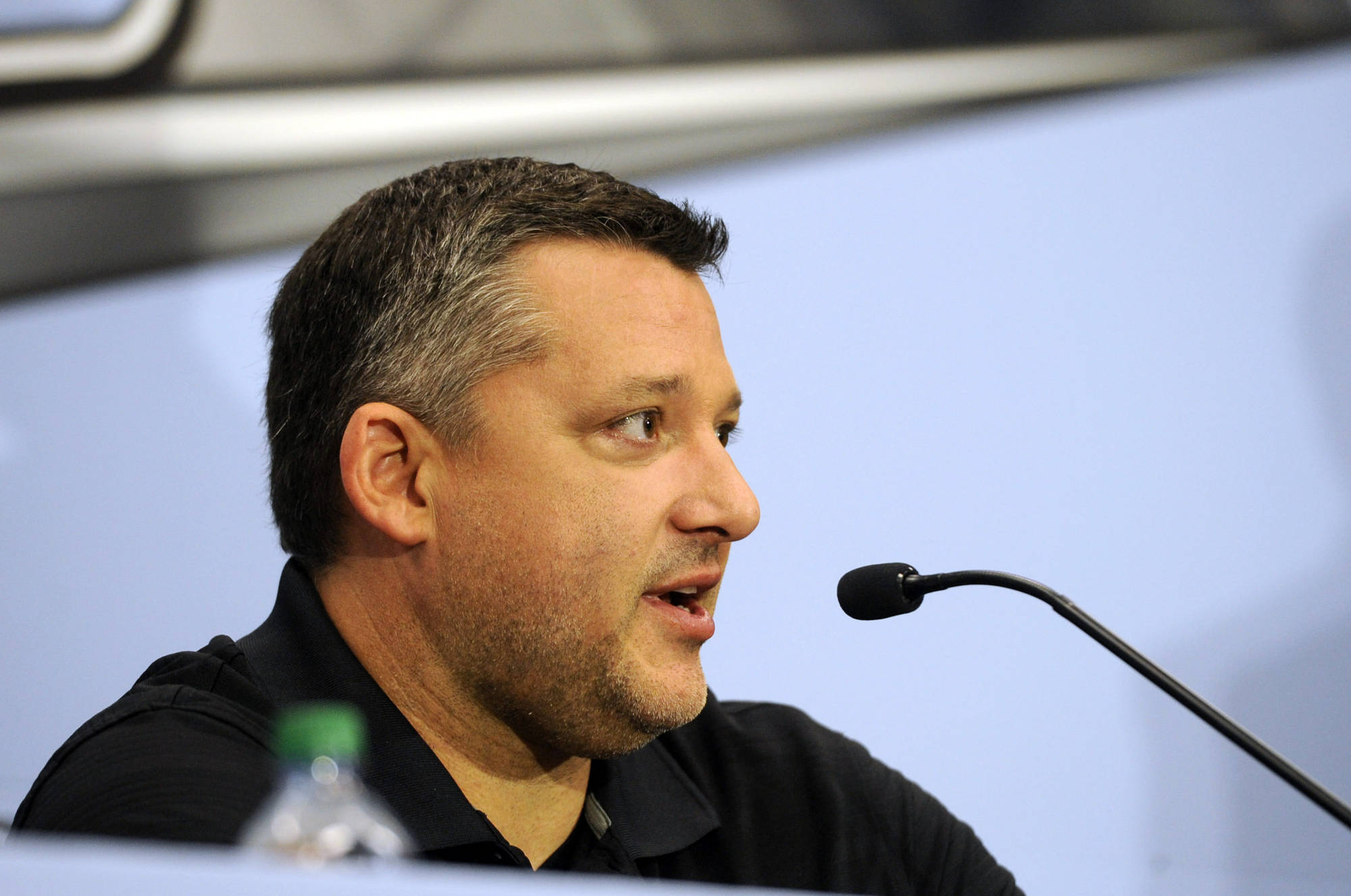 Tony Stewart in 2015 announcing his retirement from Sprint Cup Racing
Sam Sharpe-USA TODAY Sports
Tony Stewart, part owner of Stewart-Haas racing, announced today that he will be leaving the Sprint Cup Series as a driver after the 2016 season. He has named Clint Bowyer, driver of the #15 5-hour Energy Toyota, as his replacement in the #14 car starting in 2017.
Stewart said that his decision was 100% his, that he wasn't pressured into it and it was the right time. He wants to explore other racing series, like F1 (Formula 1), as well as race big block modified cars at Syracuse. Tony stated that his fan support and sponsor backing will keep him in the 14 car through the 2016 season.
Gene Haas, Tony's boss and financial partner of SHR, said since he brought Stewart on in 2009 that he already had all the fundamentals a race team needs – money, equipment and backers, but wanted Tony to be the driver to fill the seat of that car because he saw what he could do. Haas continued to say that SHR was not a one shot wonder, and that "we'll be around for a while"
Up on the podium was Clint Bowyer, who was introduced as the new driver of the 14 car in 2017. He said that with opportunity you lose "one of the boys", and that he was honored to fill the seat of a champion, that "it's an unbelievable opportunity". He joked and said "what's that saying. When you fall in a pile of horse manure and you come out smelling like roses?" That's what this opportunity felt like.
Stewart doesn't look at his leaving the cup series as retirement – rather that he's not worthy of the same admiration that Jeff Gordon has been getting. He said he can't wait to go back home to Indiana so he can spend more than 3 weeks out of the whole year visiting family and getting back to his roots. Tony said that he thought Loudon was one of the best races of the year for him, and that he was very pleased with the way the Drivers Council meetings have been taking a forward thinking direction in both leadership and communication.
What are Tony's goals for 2016? To win the Daytona 500, the Southern 500, the Brickyard 400, and win another championship. And he cautioned the reporters that were in attendance to not ask him to come back into the media center at any track and ask him what his goals for next year are. Because he just told them. They are more than welcome to text him to say that they miss him, but not to worry. He will still be a fixture on pit road, in the garage area and he's sure he'll be called to the NASCAR hauler for aggravating someone.
How does Tony want to be remembered? "Think of me how you want to" he said. Everyone has their own opinion of Tony, and that's fine. He doesn't want to be remembered any special way. Certainly not at the level that they are remembering Gordon. When asked if he had fun this season, and what was keeping him from retiring sooner than the end of this season, he just said "If it wasn't fun I would just walk away from it"
Something tells me this is not the last we'll here from Tony.
---