Twitter Handles Every NASCAR Fan Should Follow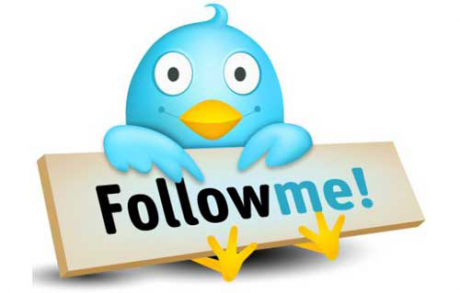 From sarcasm to satire, these twitter accounts are a must follow for any NASCAR fan
Looking through my list of people I follow on twitter, I think the one tweet I look forward to the most is sent out every race by @nascarcasm. He always has a funny look at driver conversations post race (albeit fake), but still provide a laugh and make me think "would they really say that?"
So I thought I would comprise a list of Twitter follows that every NASCAR fan should have on their timelimes and keep a close eye on all year long:
1) @nascarcasm -Witty and insightful, this is the guy to follow if you want a laugh after every race. Here is an example one of his tweets 

2) Rutledge Wood - Colorful clothes and personality, Rutledge is always a welcome edition to any pre race show with his interviews and how he interacts with the fans.

3) The Orange Cone - He's one of those twitter handles that you just want to laugh at sometimes. Or punch in the face. Your call. :)

4) Dave Moody - The godfather of racing, Sirius XM Radio Host. He's opinionated, stubborn, and will tell you straight to your face that your an idiot. I love this guy!
5) Kim Coon - Former Miss Sprint Cup, now living the Diva life. She has some insightful posts from time to time. And deep. Not bad to look at either :)
This weekend was nice. Sometimes, the most fun happens in the hotel lobby. After 2am. With pizza. And good people. ?

— kim coon (@kimmiecoon) December 13, 2015
There are alot more I could include in this post, but that's my top 5 for now. Give them a follow and tell @nascarcasm I said looking forward to more post race twitter conversations, motorhome wifi codes and more funny posts in 2016. Happy New Year everyone!

---