Why The Leafs Need to Trade G Frederik Andersen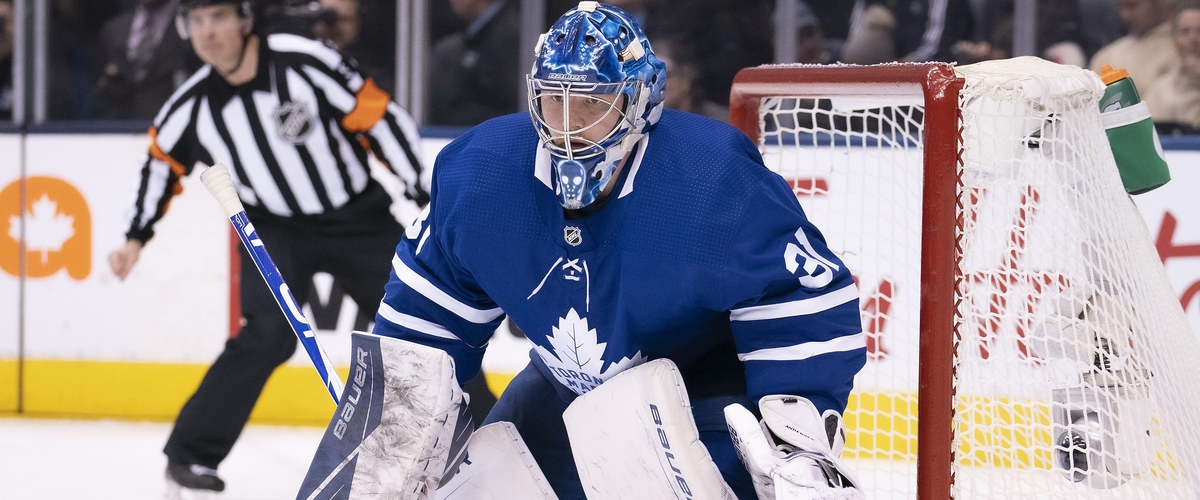 The Toronto Maple Leafs need to move on from G Freddy Andersen as he makes 5 mill Against the cap next season but after his signing bonus are paid he makes only 1 million in actual dollars. Which could help a team struggling in money after the COVID-19 shutdown of the 2019-20 Season.
The Arizona Coyotes were rumored to have been late on paying there players Which would be a team that would love that he only makes 1 mil in actual dollars next season. Why is now the time to trade Freddy, he only has 1 year left on his deal and when that's up he's going to want 6-8 Million AAV which Toronto just wont have the cap space to afford and also this off season will be one of the best goalie markets ever first you have RFA Matt Murray, Linus Ullmark, Alexander Georgiev then the UFA in Brayden Holtby, Corey Crawford, Robin Lehner, Jacob Markstrom, and Cam Talbot Also the Dallas stars need to trade one of there goalies in Anton Khudobin and Ben Bishop to avoid them being taken by the Seattle Kraken.
The Leafs Could get a pretty good D man Or Goaltender In exchange for Andersen Some have rumored a trade with Pittsburgh where leafs get Murray and a defense in exchange for Andersen.
But here are the stats on Andersen he was .909 last regular season and a .936 in the playoffs provided that was vs Columbus who isn't very offensive in 18-19 he had a .917 during the regular season and a .922 those playoffs so he's a dignified starter but for the Leafs its best to move on getting something for him instead of nothing and signing a goalie in the best goalie market we have seen in years.
That's my take I'm Nick Dewar and you can message me any time @NickDewar2 on Twitter thanks for the read and have a great day!
---