Falcons Flashback Friday: 2014 at New Orleans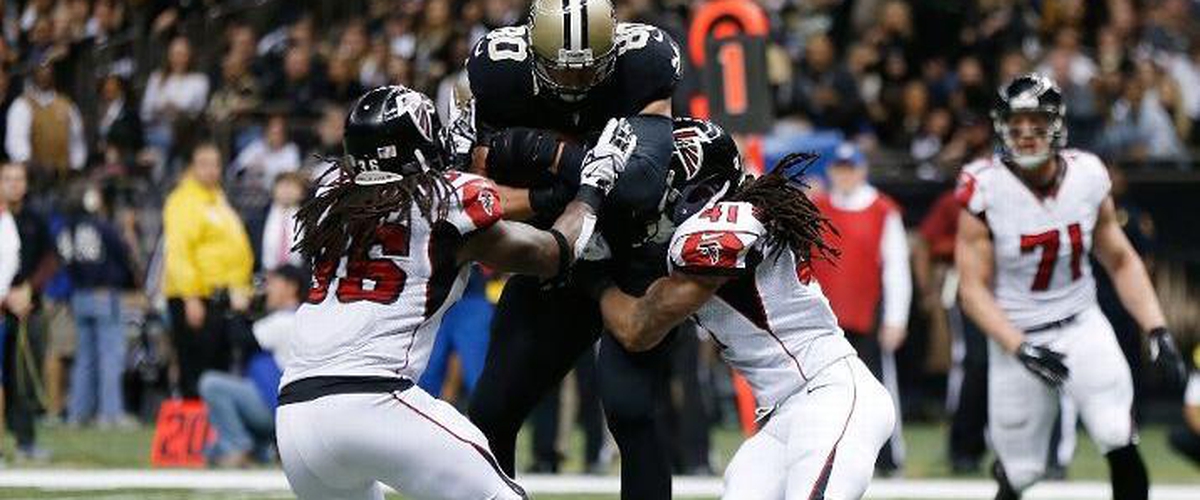 Hard to think right now the NFC South just 3 years ago was pretty much a dumpster fire throughout the division. No team finished with a winning record when all was said & done. The Falcons, Saints, and Panthers were all fighting for the division title despite the woes they had. Were they terrible teams? No, but they were all not very good as a whole. But the division was laid out for the Falcons, Panthers, and Saints. In the last two weeks, the objective was clear for all of them: win and you're in with a division title.
The Falcons and Saints won't be nationally mistaken for the Giants/Eagles, Bears/Packers, Raiders/Broncos or Steelers/Ravens. But it is without question the top rivalry in the NFC South. They've been around the longest, played the longest in the same division, etc. Yes, Carolina and Atlanta/New Orleans have a rivalry, but in regards to the Falcons/Panthers, it has more of "brotherly" tones to it as both fan bases have respect for one another. For the Falcons and Saints....nope. Both fan bases always feel slighted to each other with the comments made by fans, whether "good, clean fun" or "below the belt." Saints fans love to bring up the 28-3 bit to the Falcons fans and even have their own fans put jerseys with it or buy banners and fly it around over Atlanta. Funny given how not even the Patriots fans have been that cruel. Falcons fans toss out jokes of the "Who Dat?" comments. Yes, it has gone below the belt at times with fans poking about the actual cities (especially since Katrina) and other things as well. And seeing it firsthand of hearing how there have been fights in both the Superdome and the old Georgia Dome between the fan bases, it isn't pretty. Yes, nothing like the Giants/Eagles or Raiders and everybody, but still the fire of hatred burns towards each other.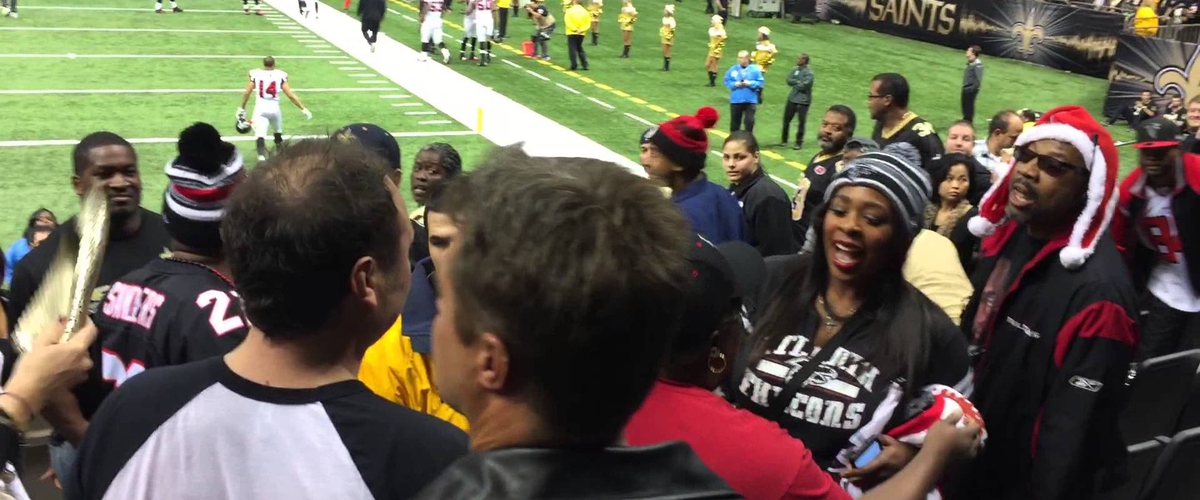 Atlanta's 20-17 win this year over the Saints has picked up more fuel to the fire. Saints fans have screamed everything to how they shouldn't be playing the game on Thursday night as the Saints lost a few key players like potential rookie of the year candidate Alvin Kamara (and even the players/coaches complained about it), to referees being one-time Falcons players for a week about 20 years ago, to how the NFL tipped it in Atlanta's favor the entire time.....blah blah blah. Atlanta fans countered it as being nothing but butt-hurt Saints fans whining about the loss. And as being a Falcons fan myself and having a few friends who are Saints fans, it has been fun going back and forth with them (but again, it is clean; and disclaimer: I did go down to New Orleans to watch the Saints/Redskins on a trip with my kid last month and I have nothing but respect for Saints fans; end of that).
But the game I will look back at had a similar vibe and with unique parallels to the game Sunday in New Orleans.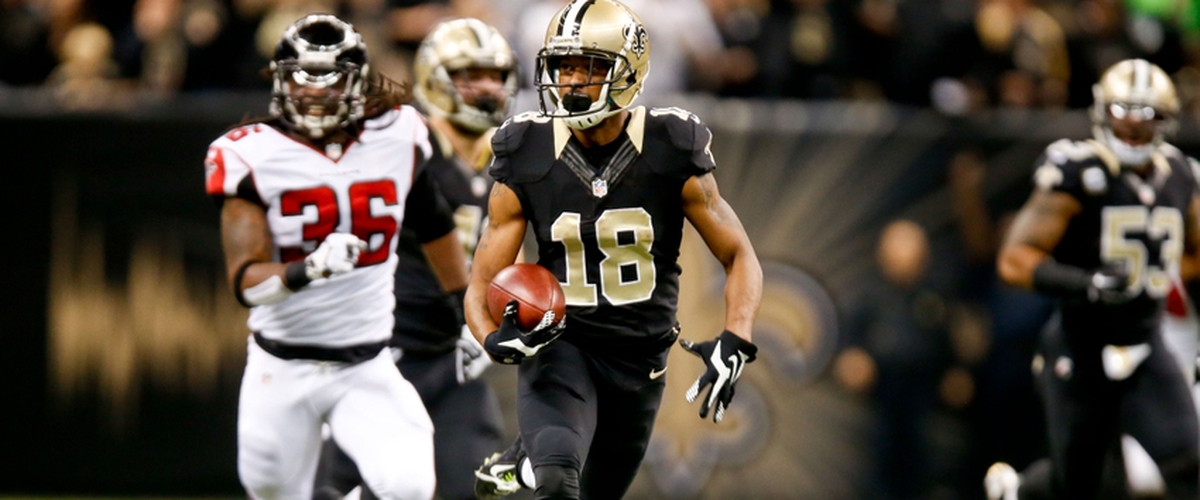 The Saints got off to a blistering start when Jalen Saunders ran it back 99 yards to the Atlanta 1 when Mark Ingram punched it in to give a quick New Orleans 7-0 lead. Atlanta responded with a 44-yard FG by Matt Bryant to cut it to 7-3, thanks in part to a 36-yard pass from Matt Ryan to rookie Devonta Freeman to set up the FG. After a few back-and-forth drives that went nowhere, New Orleans drove only to have Drew Brees get picked off by Desmond Trufant to stop the Saints promising drive.
The Saints would have those issues most of the day as they would either go 3-and-out or have a disaster play when they were about to drive for the TD. After Bryant kicked a second FG to cut it to 7-6, the Saints drove only to be stopped on a 3rd down sack by Dwight Lowry, which caused a fumble that knocked New Orleans out of FG range and punt. Atlanta took advantage of it, passing it all over the place as 6 different receivers (Freeman, Jones, Roddy White, Patrick DiMarco, Harry Douglas, and Eric Weems) made huge catches (Jones a 24 yard reception on 3rd and 10 late). Weems was the last one who caught it for a TD to give a 13-7 lead at halftime.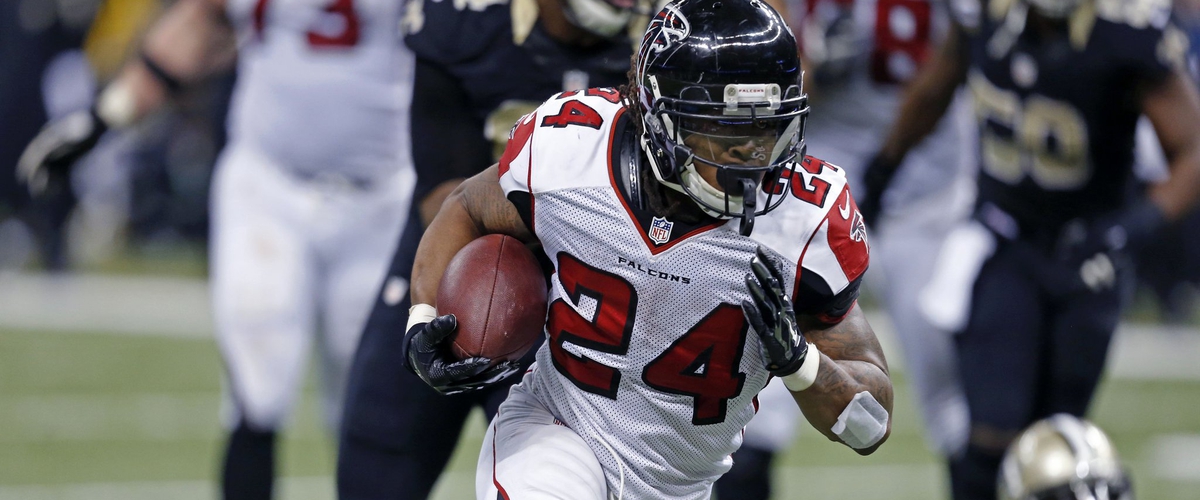 After two 2nd half drives that didn't look promising for either side, Atlanta made quick strides with the Falcons getting two big gains from Julio (23, 16) in the air to put them at midfield. 4 plays later, Freeman took the ball for 31 yards to give Atlanta a 20-7 lead on their hated rivals.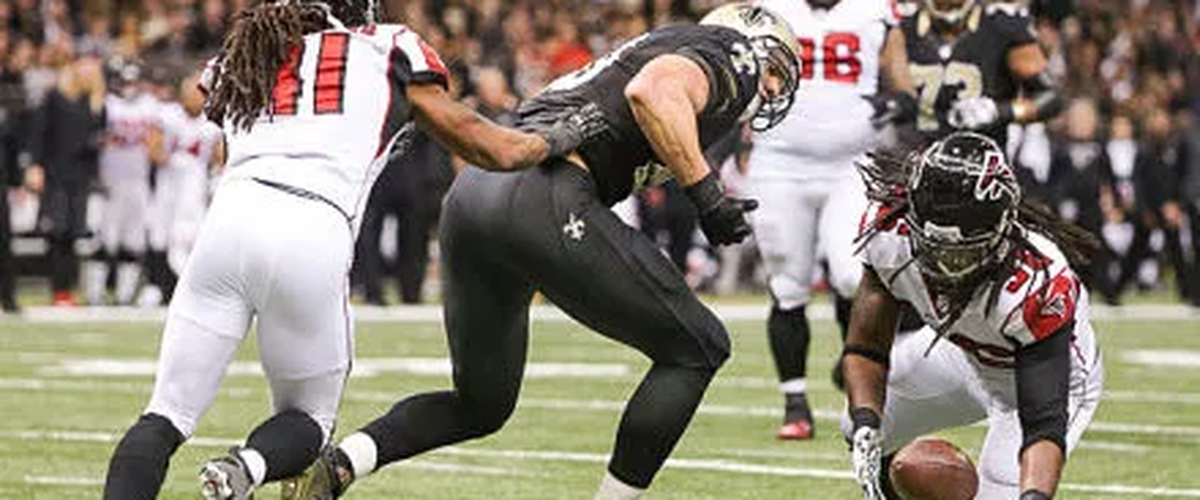 New Orleans drove down with ease, as Brees could only do, answering the bell. When the 4th quarter arrived, Brees had a red zone opportunity and fired it to his main red zone target, Falcon killer Jimmy Graham at the goal line. Atlanta stripped the ball out of Graham. The debate was did Graham cross or did Atlanta stop him before he crossed? Of course, Saints fans will always say he crossed the goal line by a mile while Falcons fans will say he may crossed but the ball never crossed. Had the call was a TD originally it would have been a Saints TD.
Despite the turnover, Atlanta did nothing with the turnover, stalling though burying the Saints deep in their own territory. However, the Saints were in rhythm on offense and sliced up Atlanta's mediocre defense for a TD, to Graham and it was no dispute on it. The Falcons again didn't do so hot on the next drive, stalling after they crossed midfield. But Brees threw his second INT of the day to Robert McClain and set up another Bryant FG to make it 23-14 with a little over 2 minutes left.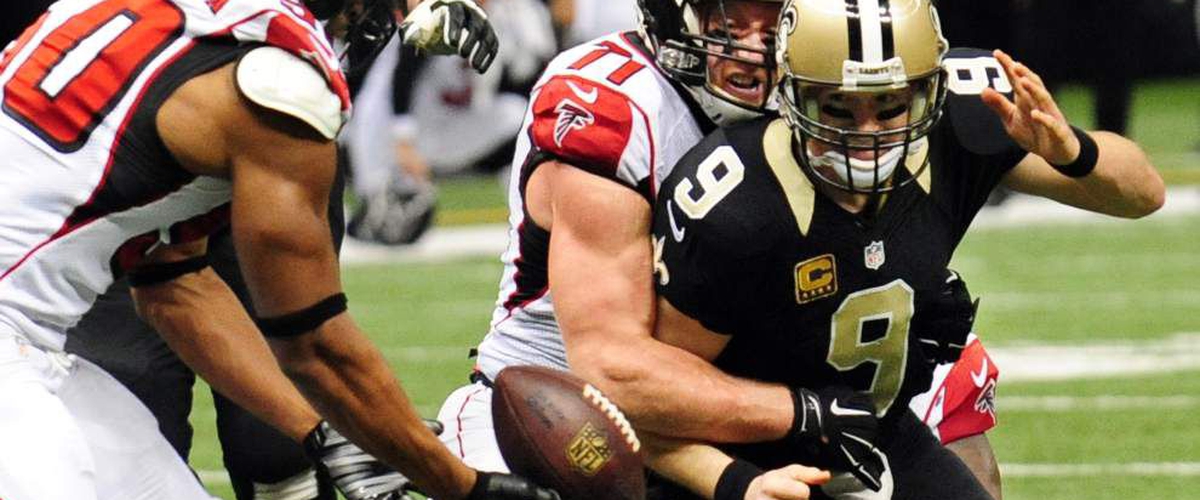 The final drive was desperation for New Orleans and drove down, but Kroy Biermann sacked Brees, who in turn fumbled again and Osi Umenyiora picked up the fumble and ran it down to end the game with a TD. One does wonder though if it wasn't the Saints, if the Falcons would have just fell on it and ended the game that way. However, as the rivalry has really picked up, many Falcons fans felt the final score was a measure of revenge for all the disrespect laid on by the Saints and their fans. Saints fans, obviously angry of the TD-to-a-fumble play from Graham felt they were robbed of the game, and larger, the playoffs as they were eliminated from post-season play.
The Falcons went home for a Week 17 tilt with Carolina to see who would win the South, but got thumped badly. Mike Smith got fired after for a 6-10 record where two games he made costly decisions late (Detroit, Cleveland) that had many Falcons fans (myself included) believed he used common sense, they would have been in the Playoffs and may have kept his job. But it may have been a blessing in disguise as the Falcons hired Dan Quinn to coach and install more of a hunger that this city hasn't seen before with the team. It paid off 2 years later as the Falcons made the Super Bowl.
This weekend we see parallels. Falcons, Saints, and Panthers are all vying to win the South. The Falcons must win in New Orleans and beat Carolina at home to win the division. Coincidentally Atlanta heads into New Orleans as 6 point underdogs.....the same line as they were 3 years ago. The one major difference is now that the Falcons, Saints, and Panthers are all likely playoff bound as the NFC South may be the best division in all of football.
Look forward to a fight Sunday!
-Fan in the Obstructed Seat
---