The Obstructed Preview of the Music City Bowl: Kentucky vs. Northwestern
In the recent past we have really had a college football civil war of sorts with the Big Ten and the SEC (well, really the SEC and everybody). The ACC, due to geographical overlaps share a strong rivalry with the SEC and given how the ACC has gotten the better of the SEC lately, there really hasn't been much of back and forth. The PAC-12, have accused the SEC of dodging them mostly and with it, the PAC-12 feels the SEC is afraid to come out west (Alabama/USC & Washington in 2016, Texas A&M/UCLA the last two years, but really that has been it in the last 5 years). But the Big Ten, given they are adjacent to one another and it is somewhat of a North vs. South mentality, comes after the SEC and vice versa. Big Ten fans are sick of what they feel is an arrogance from the SEC fans and believe the entire fan base of the conference hides behind Alabama. SEC fans are tired of hearing how great the Big Ten is and that they will take over as being the top football conference yearly.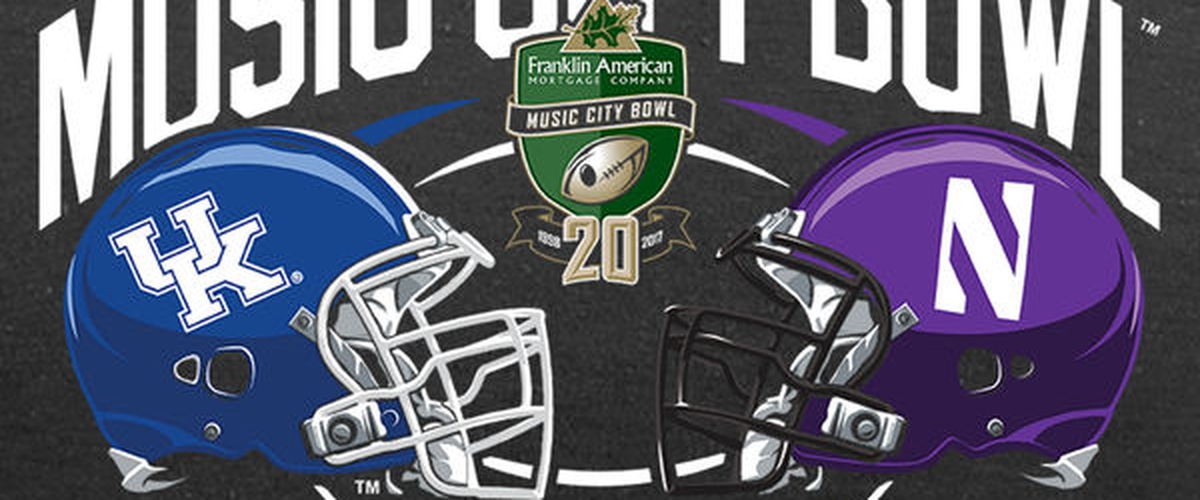 When the SEC had its golden years from 2006-2012, it was hard to debate really the Big Ten was better. The conference's powerhouse Ohio State lost 2 straight national championship games to Florida and LSU in embarrassing fashion. Then the bowl games where normally pitted 4 games between SEC and Big Ten teams were massive blowouts in favor of the SEC. However, near the end of that run and after, the Big Ten claimed some wins on the SEC. Ohio State upended Alabama in the playoff in 2014. Michigan State beat Georgia in the Outback Bowl in 2011 and 2 years later Nebraska beat the Dawgs. LSU lost to Wisconsin, Auburn lost to Wisconsin, Missouri suffered an embarrassing loss at home to Indiana, Florida got spanked by Michigan in the Citrus Bowl and then again this year to even things out (yes, Alabama slammed Michigan State in the Cotton Bowl in 2015).
Of course this year the SEC and Big Ten are now at war with non-conference champion Alabama getting the final playoff spot over conference champion Ohio State. So the hatred remains between the Big Ten and the SEC.
Unfortunately, we only have two games of Big Ten vs. SEC in bowl games. And honestly I think both fan bases are going "meh" to both of the games. Between Kentucky/Northwestern and Michigan/South Carolina, the battle of the Wildcats may be the best of the games.
Northwestern always seems to be that runner-up to Wisconsin every year in the Big Ten West. They play at times like they are a legit threat to win the division and shock plenty of teams like they had with Michigan State this year. But people will be reminded of an embarrassing road loss to Duke (other two losses were to conference powers Penn State and Wisconsin), thus eliminating any credibility for the Wildcats.
Kentucky went 7-5 and it is hard to get a great read on them. 6 of the 7 wins were 10 points or less and the losses outside of Florida and Ole Miss were just epic blowouts (Mississippi State, Georgia, Louisville). Maybe "better lucky than good" applied to the 2017 Wildcats here and honestly with Tennessee and Florida being down in 2017, this was their best chance to make noise in the SEC East and they just ultimately fell flat and had a bit of a disappointing ring to the year.
So the Wildcats vs. the Wildcats in the Music City Bowl......well, we know the Wildcats will win!
KENTUCKY WINS IF: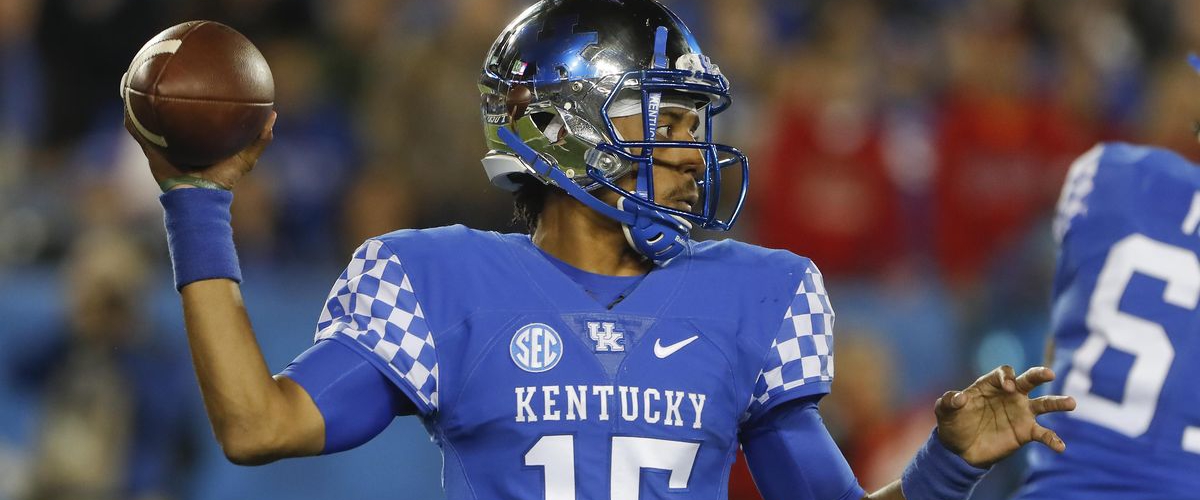 1. STEPHEN JOHNSON IS PRODUCTIVE: Johnson is not going to win games with the arm, but when he does pass, he needs to make sure it counts. Northwestern's passing defense is weak and Kentucky needs to take advantage of it.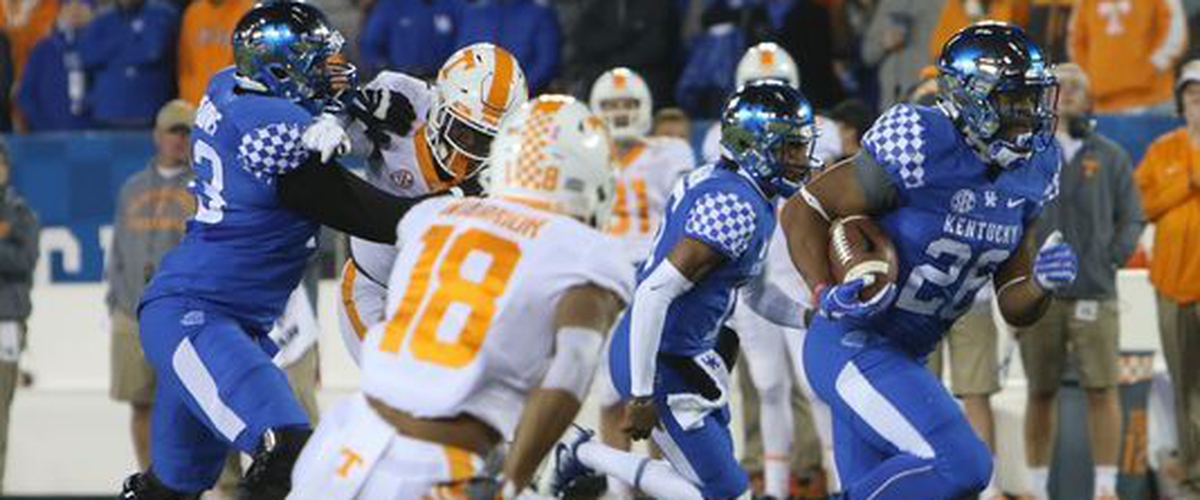 2. THEY KEEP IT CLOSE THROUGHOUT AND HAVE A LEAD LATE: Aside from the Florida and Ole Miss games, Kentucky's losses were nothing close to competitive. They were down at halftime by double digits all 3 times. The thing is, they aren't a passing team that is capable of coming back from deficits. The Wildcats will have to make sure Northwestern doesn't run away with it early or else it will be a long day.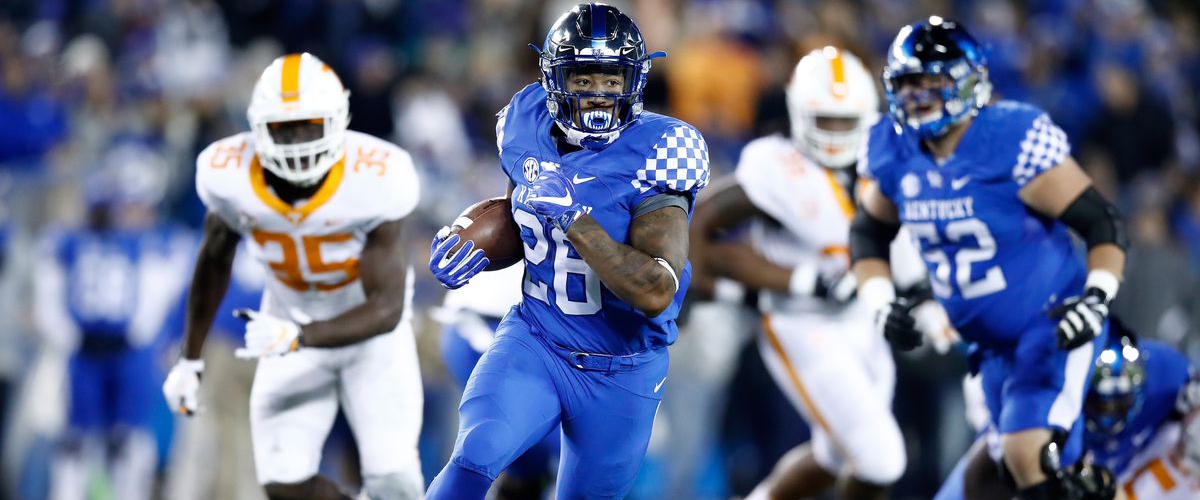 3. THEY DICTATE THE TEMPO: Run the ball in other words. Keep the Wildcats offense on the sidelines as much as possible. Northwestern will want to take the ball away from Kentucky and play a more physical game. Can't do that when the offense is standing around.
NORTHWESTERN WINS IF: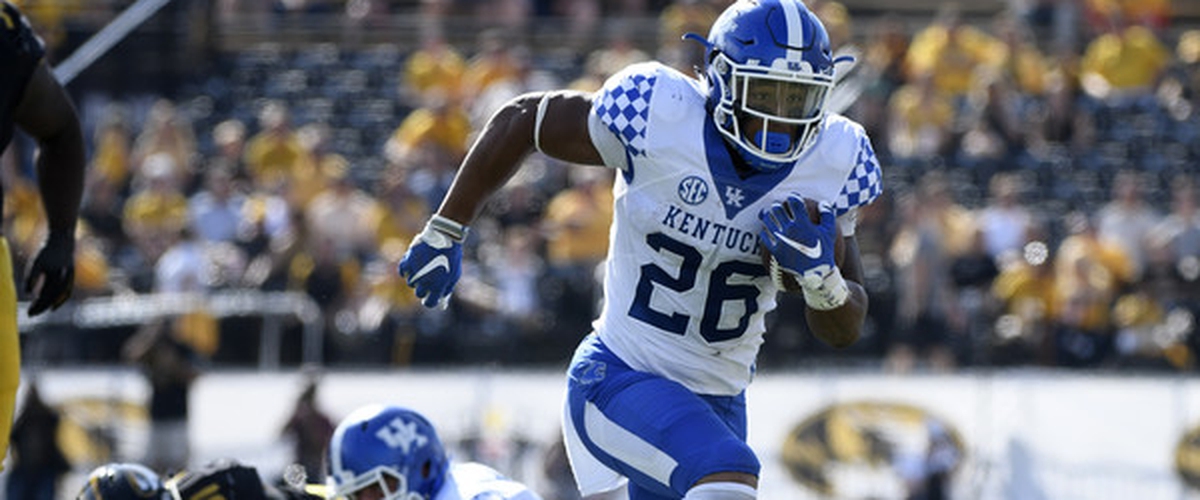 1. THEY STOP BENJAMIN SNELL: Snell, in part because he is in a conference with Georgia (Chubb, and Michel), Alabama (Harris & Bo), Auburn (Kerryon Johnson), and LSU (Guice) and the fact Kentucky is a middle-tier squad, doesn't get much talk. But he ran for 1,300 yards and 18 TD's to his credit. IF that is Georgia, we're talking Heisman talk. But, Northwestern and their 10th ranked defense will have to find ways to keep him at bay in order to take a W back for the Big Ten. The good news is for Northwestern is that the two other major backs they've faced all season, Jonathan Taylor (Wisconsin) and Saquon Barkley (Penn State), neither one gained 100 yards on the Wildcats defense and if you pulled out the 53 yard run by Barkley, he doesn't even have 30 yards to his credit.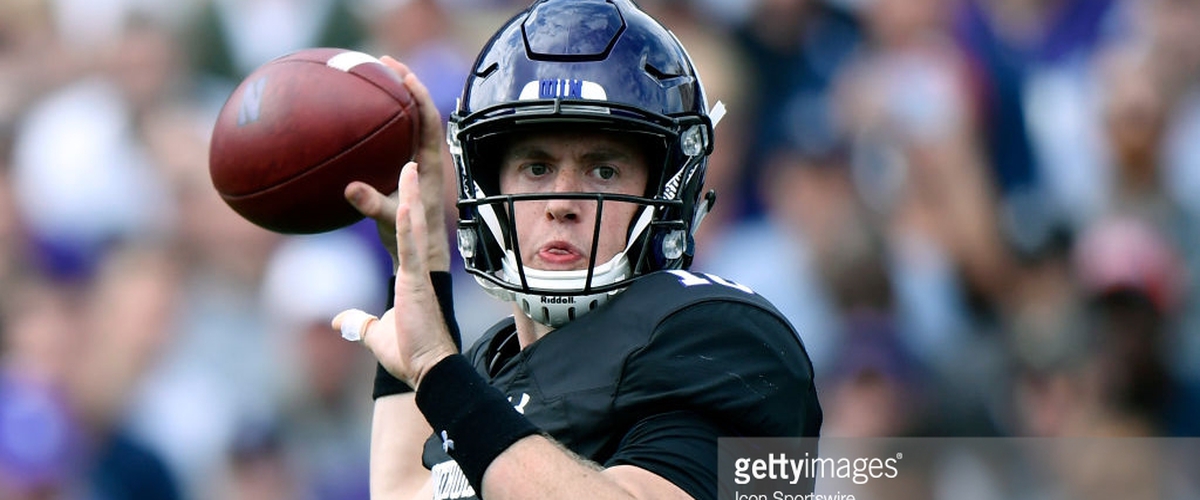 2. CLAYTON THORSON DOES NOT BECOME AN INTERCEPTION MACHINE: The only way I think Kentucky can really make things problematic is if Thorson (12 INT's in 2017) starts throwing it into defenders' hands. That said, In his final 6 games, Thorson was safer with the ball, only being picked 3 times. Kentucky's defense against the pass is not hot at all so if Thorson can keep the turnovers from happening and let Justin Jackson do his thing it may be a fun Bowl game.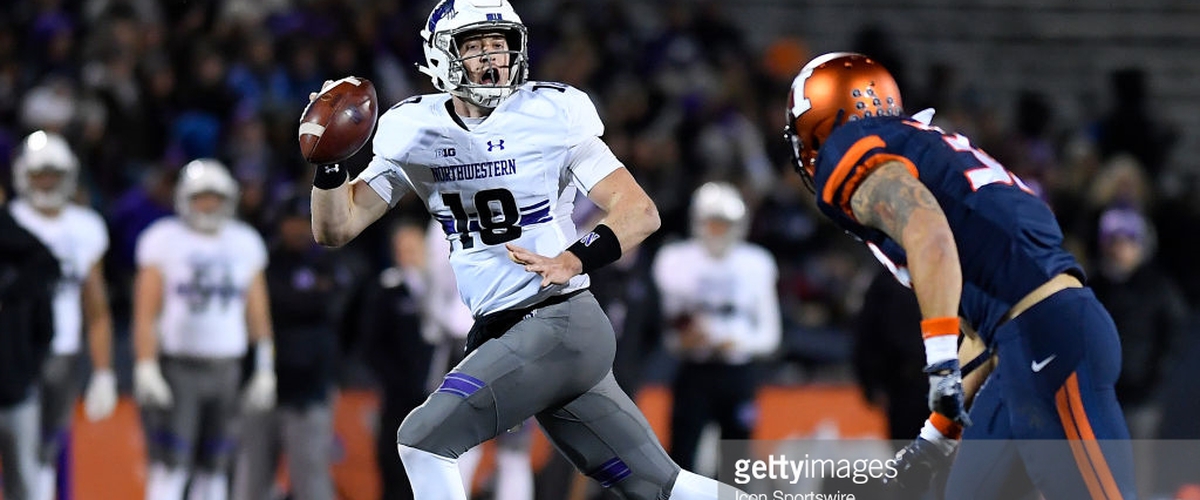 3. GET A BIG LEAD EARLY: As I mentioned before, Kentucky is not a come-from-behind team. They don't have a passing offense to really do it. Northwestern could really bully Kentucky and keep them n the field longer. If Northwestern gets a big lead early, the game may get out of hand and fast.
MY TAKE: The Wildcats will win. Obviously. But I like Northwestern here. Kentucky is a shaky 7-5 that survived a few close calls against porous teams. The teams that could match them in talent they got thumped pretty good. I think Northwestern is one of the better teams that Kentucky will see, meaning I don't think we will see much of a game. Sorry Kentucky fans. Big Ten takes the first of the two bowl games between the SEC and Big Ten. NORTHWESTERN 35, KENTUCKY 17
-Fan in the Obstructed Seat
---