The Obstructed Cotton Bowl Preview: USC vs. Ohio State
We finally arrive to the first of the "New Year's Six" Bowls. Ironic given that the first of the bowls is happening 3 days BEFORE New Year's Day. Maybe they should just call it the Mega Bowls and be done with it. Saying this is a New Year's Six bowl game when it is played December 29th is pretty silly. But then again, we have 14 teams in a conference called the Big Ten and 10 teams in a conference called the Big 12.
No wonder our country is not too high when it comes to math education.
Anyway, off my tangent.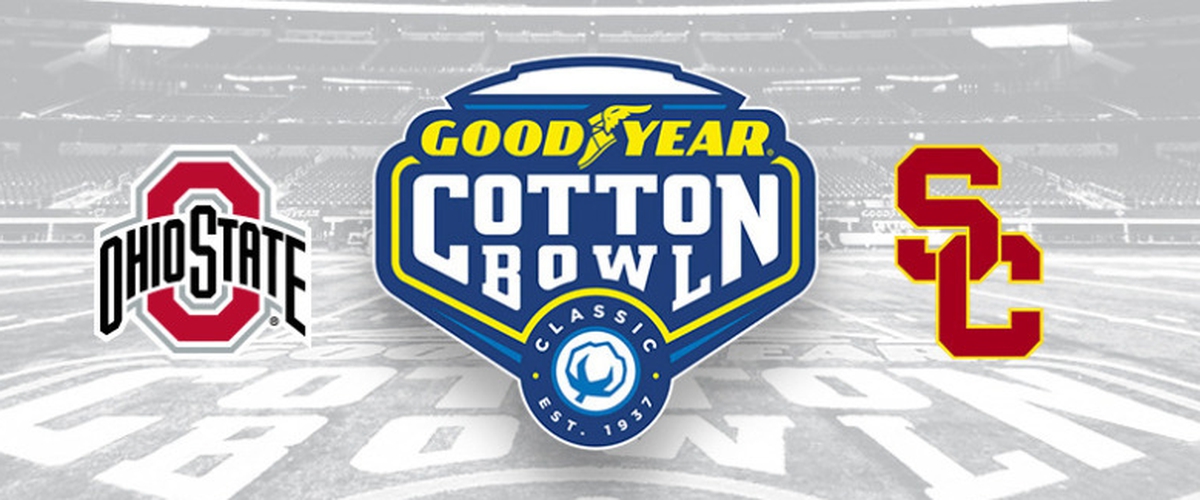 The first of the "NY6" Bowls, the Cotton Bowl is between the PAC-12 Champion USC Trojans and the Big Ten Champion Ohio State Buckeyes. The third of four meetings between the two conferences in bowl games. Obviously there will be some storylines heading into it. Will Sam Darnold play his final collegiate game here? Will Ohio State show up after being snubbed for the Playoff? Will the game be super competitive and the conference pride kick in? Should be a fun one.
USC WINS IF: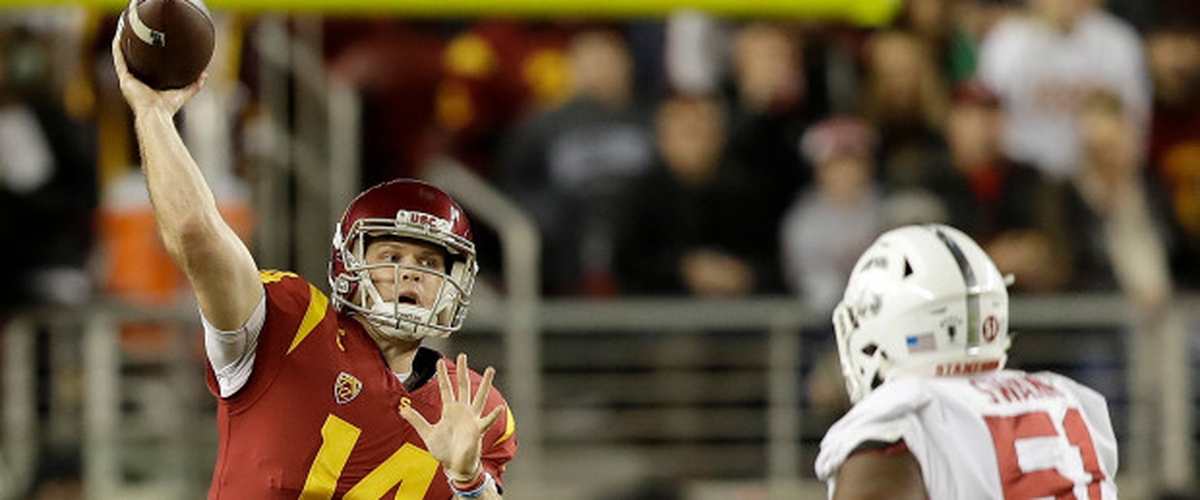 1. SAM DARNOLD HAS A HEISMAN-LIKE PERFORMANCE: Many figured Darnold to take that next step and be what Baker Mayfield was. Despite throwing for nearly 3,800 yards and 26 TD's, the 12 interceptions linger to many and the struggles of beating key teams like Notre Dame and Washington State didn't do many wonders either. I think there are questions that surround if Darnold can win at the next level as he really hasn't taken that next step of winning the big games. Yes, he won the PAC-12 title this year and last year beat Penn State in the Rose Bowl. But for him to be that guy, he needs a big game. Ohio State's defense is a tough defense for sure, ranking 8th overall. But many critics point out that the Buckeyes got that through far weaker teams and the teams that fielded an athletic bunch (Penn State, Oklahoma) had little trouble while Iowa threw out 487 yards on them in that 55-24 nail-in-the-coffin game for the Buckeyes. If he has that kind of game, Ohio State's in trouble.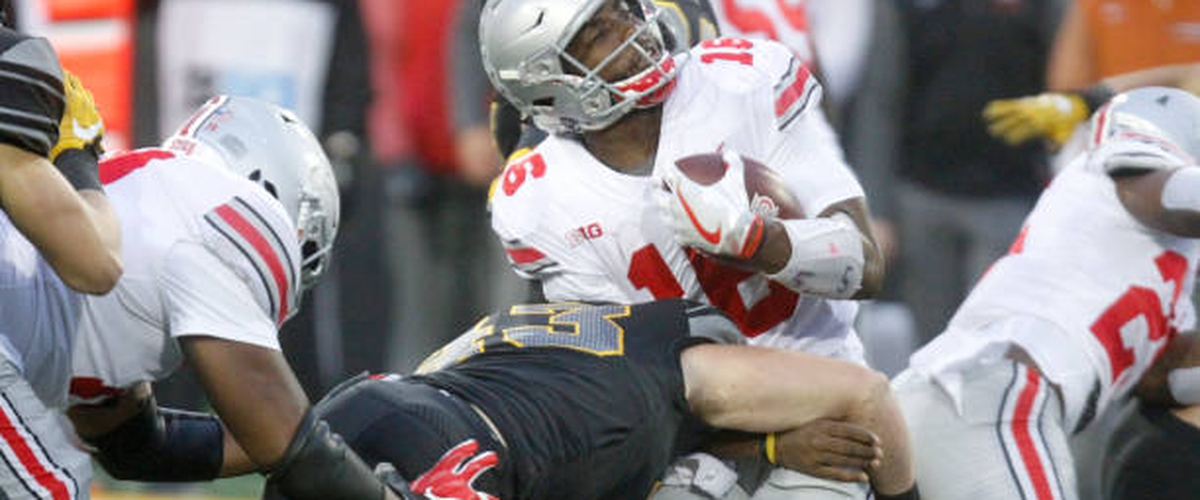 2. THEY TAKE JT BARRETT OUT OF RHYTHM: You can argue that Barrett may be the most decorated Ohio State QB in program history. But it seems like every time Ohio State has lost with Barrett at quarterback, he imploded. When he came back on Penn State the way he did, many believed it was his Heisman trip ticket. And then he went to Iowa and blew that apart. And his play in the Big Ten Championship game this year against Wisconsin probably ended any argument the Playoff Committee had for Ohio State to be in, throwing 2 key interceptions that kept Wisconsin from being blown out. He was lousy in that game. If USC (77th in total defense, but top 20 in INT's and takeaways, and tied for 2nd in sacks) gets a few key turnovers and sacks here, it may be a major issue as Barrett may be taken out of this game if not physically, at least mentally.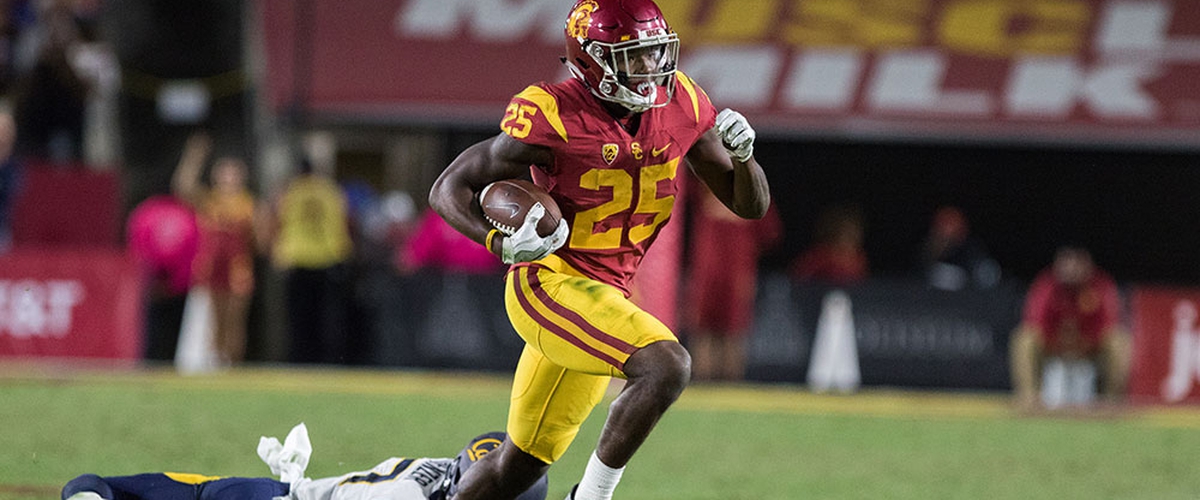 3. RONALD JONES HAS A BIG DAY: Ohio State stuffed Jonathan Taylor pretty well in the Big Ten Championship and it was probably a monster reason why the Buckeyes won that game. An argument can be made the same thing happened when they beat Penn State by shutting down Barkley after those two big plays. Ronald Jones is on the list for Ohio State. USC needs to make him a factor in this game to keep pressure off of Darnold and also keep Ohio State honest on defense.
OHIO STATE WINS IF: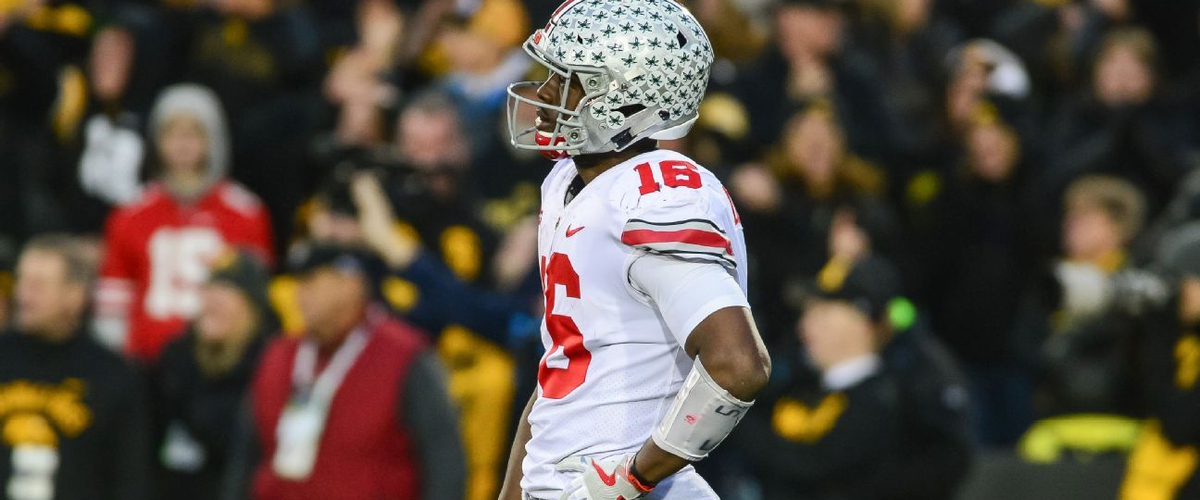 1. THEY DON'T LET THE PLAYOFF SNUB GET TO THEM: For 3 of the 4 Playoff years now, there seems to be controversy with that final selection. Ohio State ironically has been involved with all three of the controversies. They jumped ahead of Baylor and TCU to grab the 4th spot in 2014 en route to a national title. They still got chosen over Big Ten champion Penn State last year and this year won the conference but Alabama was picked ahead. The problem with this is that we saw Baylor lose in their Cotton Bowl game against Michigan State after the Bears were snubbed. We saw Penn State lose to USC in the Rose Bowl last year. Granted, both games were close but both Baylor and Penn State didn't seem to get fazed too much by it right after the selections were made. Yes, they lost, but they were still competitive. Ohio State's players seemed like their hearts were ripped out by it. And seeing how a major school who is expected to be there by the end of the season like Ohio State or Alabama not be there, there always seems to be a letdown. Remember 2013 when Michigan State took down the Buckeyes? Ohio State went to the Orange Bowl and lost to Clemson. Alabama looked like they wanted no part of the Sugar Bowl against Oklahoma after their loss to Auburn. This may be the biggest thing for Ohio State to handle, not really Sam Darnold.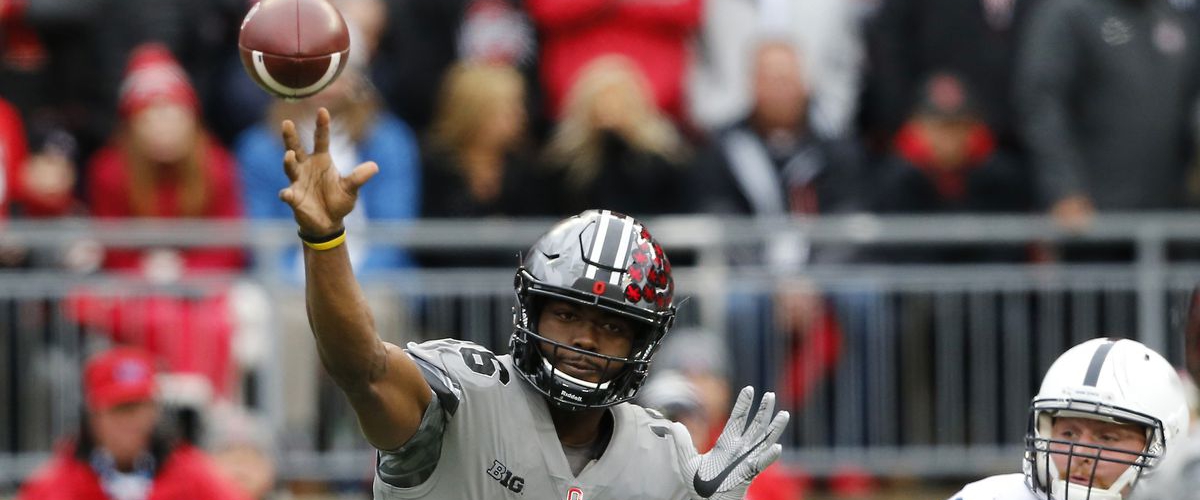 2. JT BARRETT DOESN'T TURN THE BALL OVER: The math is there. 5 of his 9 interceptions were to Iowa and Oklahoma. And for added measure 7 of the 9 were to those teams and Wisconsin. When he's on his game, he's as tough as anybody in the nation. But when he is not, it normally spells doom for the Buckeyes.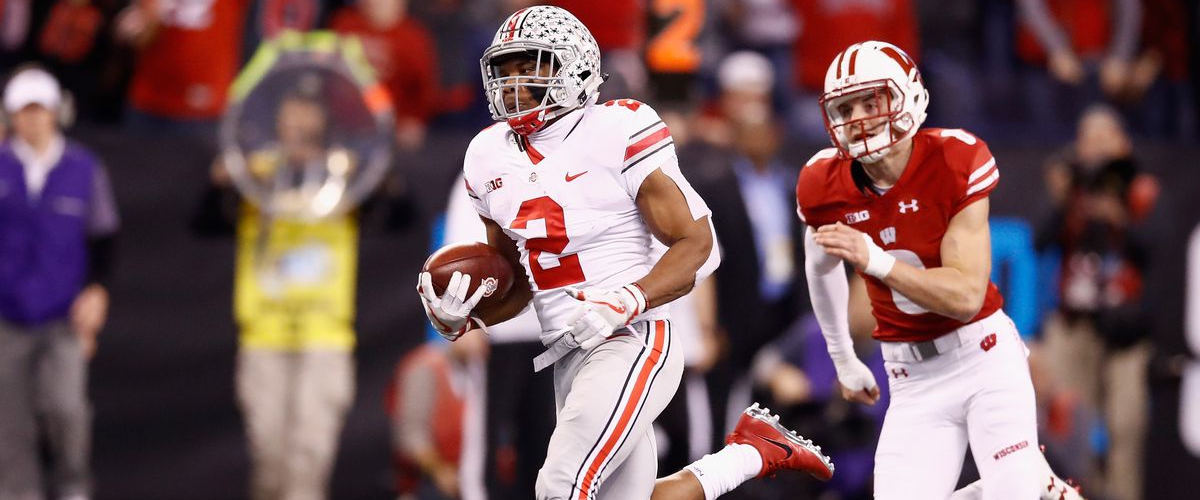 3. JK DOBBINS HAS A MONSTROUS DAY: To take pressure off of Barrett, JK Dobbins will have to do what he did against Wisconsin and dominate against the Trojans defense. It's possible given how USC had no answers for Josh Adams in their blowout loss to Notre Dame. So if Dobbins comes up to play, he may single-handedly keep the Buckeyes in this game and maybe even win this game.
MY TAKE: Normally I always go of who plays the best defense that wins these games. That said, it all is contingent upon Ohio State's mindset. Do they show up after feeling like they were screwed out of a playoff spot? Or do they come in with the attitude of "they made a mistake; we belong there and we will show you why" mentality? If history says anything and as I said before, when you got so far and worked so hard like Ohio State and expected to get there and you don't, you just want to crawl back in bed and wait until the first of September all over. I think USC will get to Barrett and he will make some costly mistakes which will tilt the favor to the Trojans. USC 27, OHIO STATE 21
-Fan in the Obstructed Seat