Gus Malzahn Is In For An All-or-Nothing Season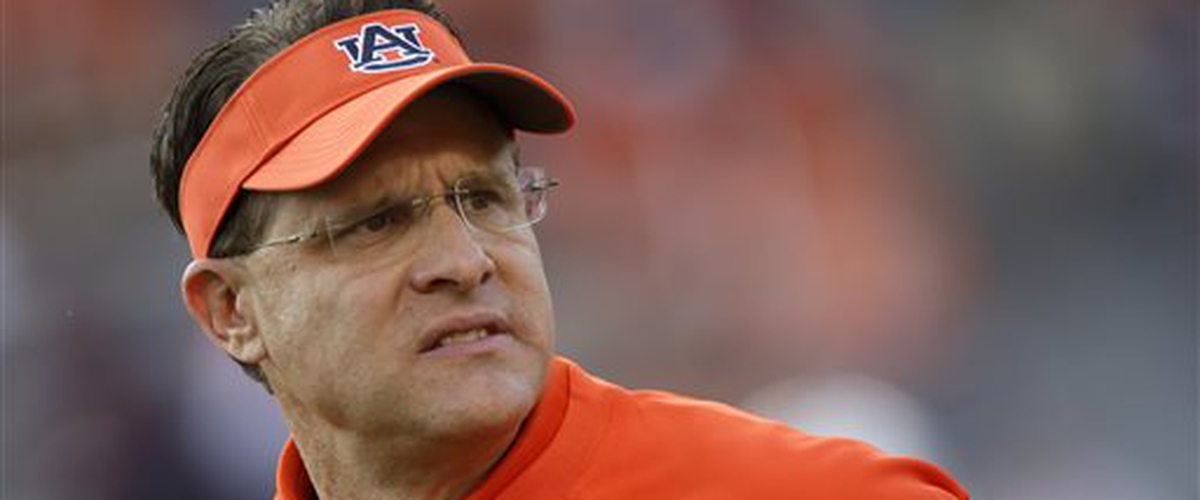 It is hard to compete with Alabama in college football when it comes to the nation. It is hard to compete with them when you're in the SEC. And heck, it is hard to compete with Alabama within the state of Alabama.
Auburn fans since Nick Saban has called the shots in Tuscaloosa for 10 years know that all too well.
Of course, any Auburn fan has said they have done a mighty fine job of recruiting against Alabama in that time, especially since Gus Malzahn has taken over and to that I agree 100%. That said, Alabama and their recruiting level is miles ahead of Auburn. But nonetheless, Gus Malzahn and Auburn has done a tremendous job on the recruitment trail.
However, since his first year in Auburn, which was a dream season to say at the very least, Malzahn and the Tigers have not put a massive dent into their in-state rivals. And some have gone to say the Tigers have taken a step backwards since the famous Kick Six game.
Needless to say, the SEC is not the same powerful conference it once was 5 years ago in regards to football. The SEC East has been VERY weak in this run, LSU has underachieved under Les Miles since 2011 (time will tell for Orgeron however), Arkansas was in shambles when Bobby Petrino crashed on a joy ride and hasn't recovered fully (Arkansas, not Petrino), Ole Miss had a nice run that is now flagged for violating rules, Mississippi State is up-and-down, and Texas A&M cannot get it together.
When Malzahn took over and had the dream season in 2013, he seemed like he had the secret formula for figuring out his chief rival's dominant defense in 2013 which culminated in the SEC Championship that season. Teams had a difficulty figuring out the option. And many teams, including Alabama in 2014 had major issues defending Malzahn's offense as well as the Tigers put up 78 points in two games against the Tide, something that is unheard of under Nick Saban.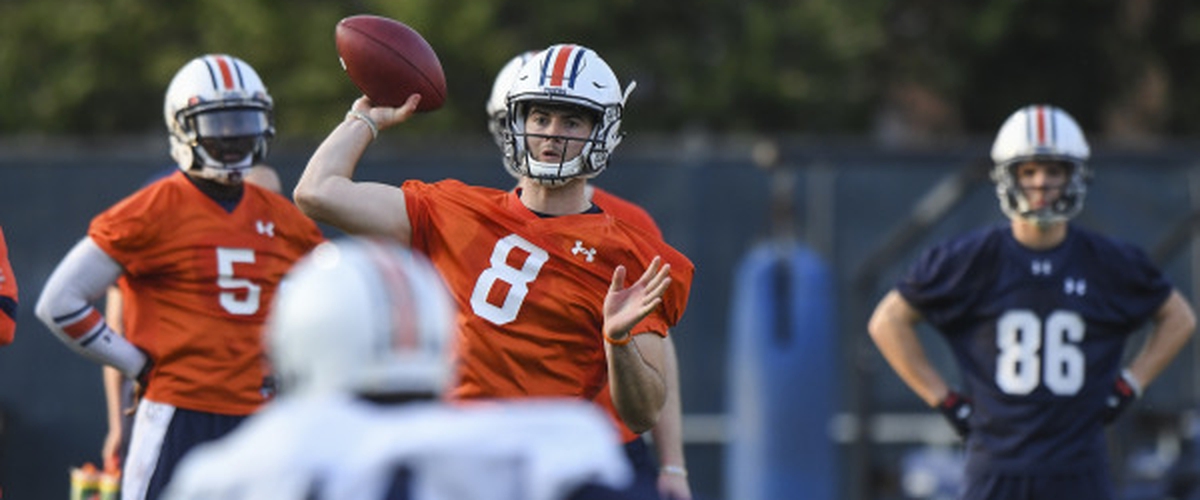 In 2015, Jeremy Johnson, the quarterback that Auburn fans truly believed would be Cam Newton 2.0, was expected to win the Heisman outright en route to a 2nd SEC Championship in 3 years and another chance at a national title and the shift of power of dominance would go back to Auburn. At least that was Auburn's fans were thinking and hoping. However, pending on who you talk with, whether it is Auburn fans who said Alabama pushed the rule of blockers being penalized if they weren't up on the line of scrimmage like they should or experts believed teams finally figured out Auburn's offense. The end result was a disappointing 7-6 season after many had them dueling with Alabama, who had clamped down on them.
Again, pending on how you viewed the season, many thought Auburn to start off would be in trouble, but after an overturned call against LSU, the Tigers seemed to roll after their slow start against Clemson and Texas A&M. Heading into November, the Tigers were looking to go to the Iron Bowl at 9-2 against an Alabama squad who had dominated for the "winner take all" in the SEC. But the Tigers then sputtered at rival Georgia, who was at that point in shambles. 2 weeks later, Alabama punished them in a game that was not much of a contest.
Auburn made the Sugar Bowl but was easily overmatched by Oklahoma.
And for the last two years, the fans in Auburn are thinking the Gus Bus has finally sputtered and there is nothing left.
When you look at the SEC, you see a conference that isn't as strong and balanced as they once were. Yes, Alabama is the power. But then you see issues in plenty of places such as Texas A&M, Arkansas, Ole Miss, Mississippi State, South Carolina, and Kentucky. Then you have a few teams that always set themselves up for "this year may be the year we dethrone Alabama and become the kings of the SEC." LSU, Tennessee, Georgia, and Auburn.
And every year something happens to those teams well before they see the Tide coming as they lose to a team they are not supposed to lose and fall apart after.
But to me, if there is one team that is always primed for taking down Alabama, it is Auburn, not LSU. And this year it feels no different.
Auburn is hoping the Baylor transfer Jarrett Stidham will be the guy to replicate what Cam Newton and Nick Marshall did in their times at Auburn of making Alabama's defense look silly. He has the tools to be something very special and that is what Auburn is hoping. Auburn has a favorable schedule if you can have one in the SEC. They do have a nice buzzsaw of 3 straight road games at LSU, Arkansas, and Texas A&M while having an early tilt with National Champion Clemson in Death Valley Week 2 (though many think the Clemson Tigers will take a step back from 2016). But the good news for them is the end of the year having home games against Georgia and Alabama.
Georgia and Alabama........
Since Malzahn and the two miraculous games in 2013 against both, Auburn has not beaten either one and save for the last game at Georgia, the Tigers have not been competitive in those games and Malzahn's formula against the Tide has only scored 1 Touchdown in the last two games.
The places I mentioned such as LSU, Auburn, Georgia, and to a lesser extent Tennessee, are always going to have the "win it all" mentality every year. You saw Les Miles get canned in reality because he could not beat Alabama anymore and the team underachieved. You saw Mark Richt at Georgia get canned at 9-3 and probably his axing moment was he couldn't beat Florida. You see these coaches can't win the big games and the ones against their rivals. Gus Malzahn is in the same boat now. As I mentioned before, Gus is 0-6 in the last 3 seasons agianst Alabama and Georgia and only 2-2 against LSU and has not won in Tuscaloosa, Athens, or Baton Rouge.
If Gus loses 2 of 3 to either Georgia, Alabama, or LSU the people in Auburn will be grumbling on how he will not be able to win the big game while 3 of the 4 wins he has against those 3 are considered "flukes" to this point. But if Gus can silence them and take 2, then it is probably for naught as the Tigers are probably in the College Football Playoff. But if he doesn't, a new coach will arrive in Auburn for 2018.
-Fan in the Obstructed Seat
---