Hugh Freeze Out at Ole Miss: Reaction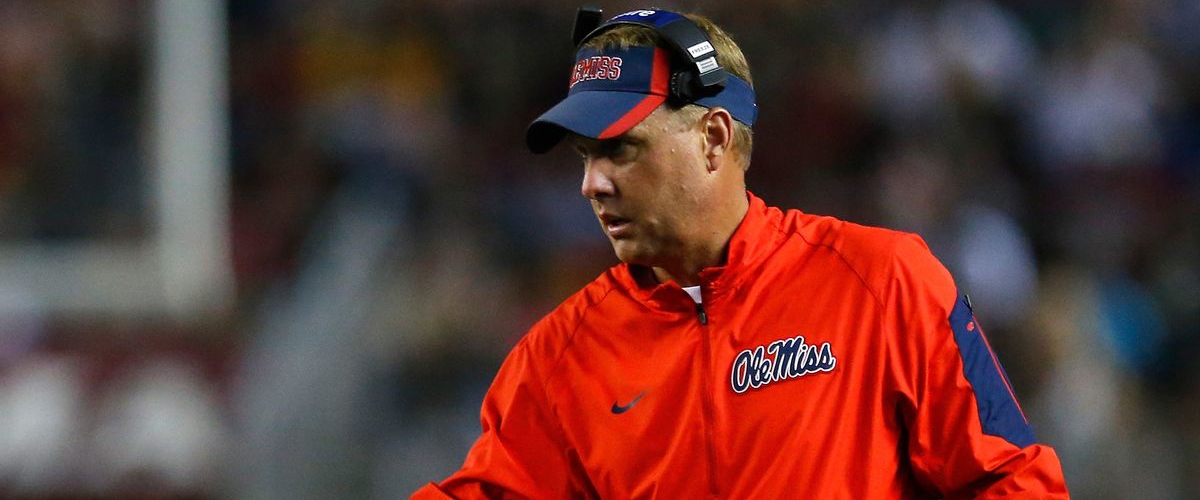 Last night, Ole Miss announced that their head coach for the last 5 seasons, Hugh Freeze, stepped down in the wake of another scandal. It ends the tumultuous reign of Freeze, who has been under the scope for alleged scandals, such as players receiving improper benefits, illegal contact between coaches & recruits, etc. And it seems like for the past two years all Freeze had done was respond to the violations.
So how did it get so bad and how wasn't he fired or let go earlier?
As I mentioned before last year when Freeze and Art Briles still had jobs: they were winning. They were winning at places you do not normally accustom college football as being major hotbeds. Ole Miss had made two New Year's Six games (Chick-Fil-A Bowl in 2014 & Sugar Bowl in 2015) and had been the only other "constant" besides Alabama in the SEC in those years. Adding on, they had given Alabama 2 of their 3 losses in those years as well and nearly pulled off a 3rd straight win against the Tide in 2016.
In football, whether it is college or professional, if you're not winning, you're not going to keep a job for very long. And in Freeze's case, despite being in the powerful SEC, he was at Ole Miss, not necessarily a consistent power in the conference. And really, Freeze entered when his division had Alabama & LSU fighting, not just the SEC West, the SEC, but the National Championship while being ranked in the top 2 for recruiting classes (what seemed like a year-in and year-out basis) while another division foe, Auburn, was ranked in the top 10-15 in recruiting and Texas A&M arrived from the Big 12. Adding on, you had Florida & Georgia ranked in the top 10 as well or near there for recruiting. And there were legit reasons why these schools were ranked near the top year in and year out. They are all major players in the college football landscape. All of them held over 80,000 for their stadiums. All of them were championship contenders every year and so on. Ole Miss? Different story.
Without going into major detail and spending most of this blog on a history lesson, Freeze entered Ole Miss with relatively little fanfare after the 2011 season. In 2012 the Rebels went 6-6 in the mighty SEC and were considered a team that is normally near the bottom of the conference with success and prestige. After the season, Freeze went on the recruiting trail and nabbed a top 5 recruiting class that rivaled chief rivals Alabama and LSU. The center of that recruiting was of course Laremy Tunsil, the top offensive tackle recruit and some had him as THE top recruit. He flipped his commitment from Georgia (who was about 5 yards away from going to a national championship the season before) to Ole Miss. Ole Miss fans praised Freeze for his recruiting skills while Georgia fans screamed foul and the rest of the SEC got suspicious of how Freeze recruited so good so quickly.
Many Ole Miss fans believed that there had been a witch hunt on Freeze and Ole Miss starting at that point. Some accused the NCAA attacking Freeze for his displays of religion and such while defending Freeze's actions as nothing different than what the other universities do with their players.
The first major blow however was Laremy Tunsil taking impermissible benefits and being suspended for nearly half of the 2015 season. The NCAA then looked in and found allegations of wrongdoing at Ole Miss. It got heated more when Tunsil admitted he took money from coaches after the season ended and when Tunsil got drafted by the Dolphins.
However, Freeze denied any involvement of wrongdoing. And he continued to do so. Ole Miss despite giving themselves a self-imposed sanction of a 1-year postseason ban, denied the major allegations on the football team. The heads at Ole Miss still supported Freeze and believed that the NCAA went too far to get whatever they could on him.
Then the final straw occurred. Freeze, who was already under the gun at SEC Media days with the violations and have been that way for the previous four years, in part because of Tunsil, was very tired of hearing how his program was considered a "cheating one." However, Yahoo Sports brought up the now infamous call on an escort service on a university phone. And to which Freeze denied 100%-sorta. He "misdialed" it and said nothing was of it.
While the Freeze defenders would say "it was only a minute" so there may be merit to that argument, Ole Miss extensively researched on his university provided cell phone and found that it wasn't just "one phone call" but a pattern of it. The end result is that Freeze's days of coaching at Ole Miss are well over.
So let's look at it from all angles: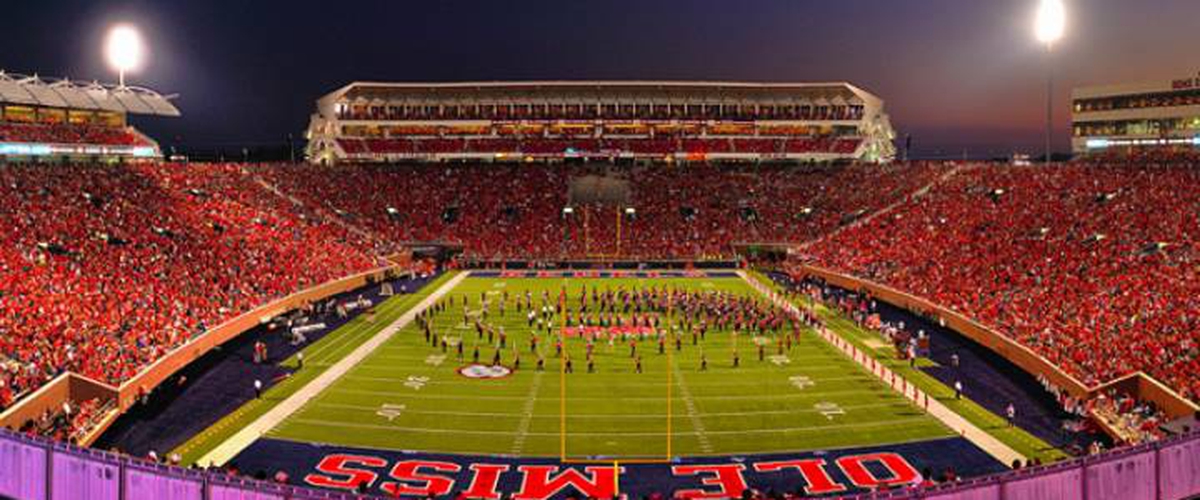 OLE MISS: The Rebels, already facing sanctions from the NCAA over lack of institutional control, which is a major no-no to the NCAA, will get another major black eye from this. They ran out in February and held a press conference stating that they would contest the institutional control allegation while defending Freeze the whole way through. Also, a major no-no with the NCAA was Freeze "violating head coach responsibility." I'm not sure 100% of what the latter says, but I think "conduct" has to fall there. These are two things the Rebels would fight the NCAA on, and now that doesn't seem like they have any leg to stand on with that. So, having Freeze gone may take a possible NCAA sanction away from Ole Miss, but it won't be good enough. And the other question is how much did the university actually know about the phone calls? If the original phone call was in January of 2016, how did it not resonate? So needless to say, the future of the football program is bleak. Of course rumors of a head coaches are being brought up, but if the team is on a 3-4 year probation for bowl games and loss of scholarships, no head coach with the aspirations of winning will take the job, which means we won't see Les Miles trying to get revenge on LSU with Ole Miss. It will have to be somebody who can take the lumps during this time. And given the possible loss of scholarships and such, they may take some serious, "we-are-going-to-be-the-worst-team-in-the-SEC=for-a-while" lumps. So, Matt Luke may be it for the foreseeable future.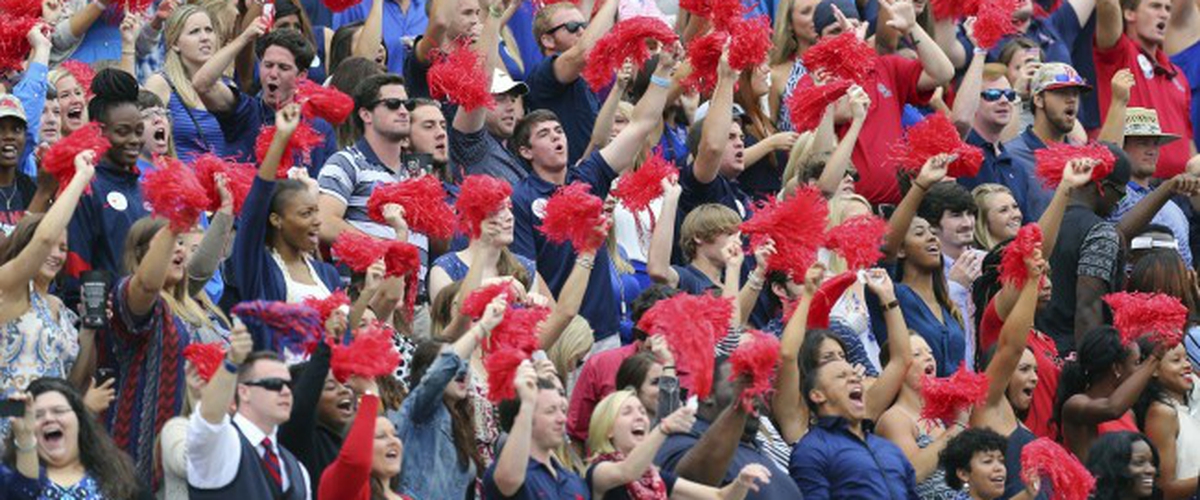 OLE MISS FANS: Obviously, they are VERY angry of the whole situation. Yes, they're angry at Freeze. But a fraction believe that the NCAA got their wish and wanted the Rebels to fall the minute Freeze took over, notably with his first run getting Tunsil, Nkemdiche, and Treadwell and even had Freeze breathed funny he was going to get slapped with violations. It sounded like he was very well supported until the phone calls came out. And like most schools in the SEC not named Alabama, fans really believed that their team was a strong recruiting class away from being a national contender and the SEC champion. Now, it may be a long time before Ole Miss gets to that again. You do have to feel for them one way or the other as it is a great football fan base.
HUGH FREEZE: The biggest loser out of this whole thing. Whether or not other schools use the same tactics is another thing, but Freeze did it somewhat out of the blue. If people see outliers in patterns, they will look at it closer and closer. Freeze's 2013 recruiting class drew flags to a lot of people. And it didn't help later on with Tunsil. And some believed how he handled his media day in Hoover was a bit odd and somewhat defiant. And now that he denied the phone calls really makes him come off as a liar.
Adding on, Freeze loved his claim to be a man of religion, which Ole Miss fans believed made him a bigger target (for what reason I don't know). That reputation is gone. And while I will not say "he will NEVER get another head coaching job in college, especially in Division 1," it will be extremely tough. He will suffer the most on this as colleges will shy away from him for sure. So he now comes off as a liar, a cheater, a hypocrite, and a slimeball.
SEC: While no program is anywhere near the scrutiny of Ole Miss, teams who have previous violations and off-the-field issues are probably making sure everything is in order (notably Alabama and Auburn). But while the Rebels weren't considered a major threat in 2017 plus the ban, it still hurts the conference in terms of quality now. Also, it adds to the bit of the SEC not playing fair like the other conferences say is the case.
NCAA: It will be interesting how they handle it in part because they've mishandled previous schools with violations (Miami) or gone over the top (Penn State) with their punishments. I doubt any death penalty happens as that has gone to the extreme but I can see the Rebels getting a heavy hit to their program nonetheless. But they have to make sure it is a fair and reasonable, which some feel the NCAA has issues of being.
I think in the end, is that Hugh Freeze's ego is the major reason of being fired (he resigned, but he would have been fired had he not resigned). You have to keep the ego in check and Freeze failed in that sense. In his final SEC media days he came off as somewhat of that, possibly tired of hearing it. But he is gone and Ole Miss is likely going to be irrelevant once again in college football thanks to his decisions. And the ones who will really pay for it are the ones who are the players.
-Fan in the Obstructed Seat
---