Minnesota at Purdue Obstructed Preview
No weekly preview of other teams?
This week when you have West Virginia at TCU? Michigan State at Michigan? Alabama at Texas A&M?
What gives?
Well, simply put: this is my annual one of two college football trips this year. My first trip to a Big Ten school (mostly it has been SEC or ACC in my time (17 schools between the ACC and SEC). I chose this game because it was fairly affordable at the time (still is according to stubhub) and my buddy who I go with most of the times wants his NFL fix so we are going to see the 49ers/Colts in Indy. So there you go. We tried to do a Dallas trip but prices for the Cowboys alone would have been more than the trip to Indianapolis in general.
So I am doing this game as I have to admit, I am very excited seeing.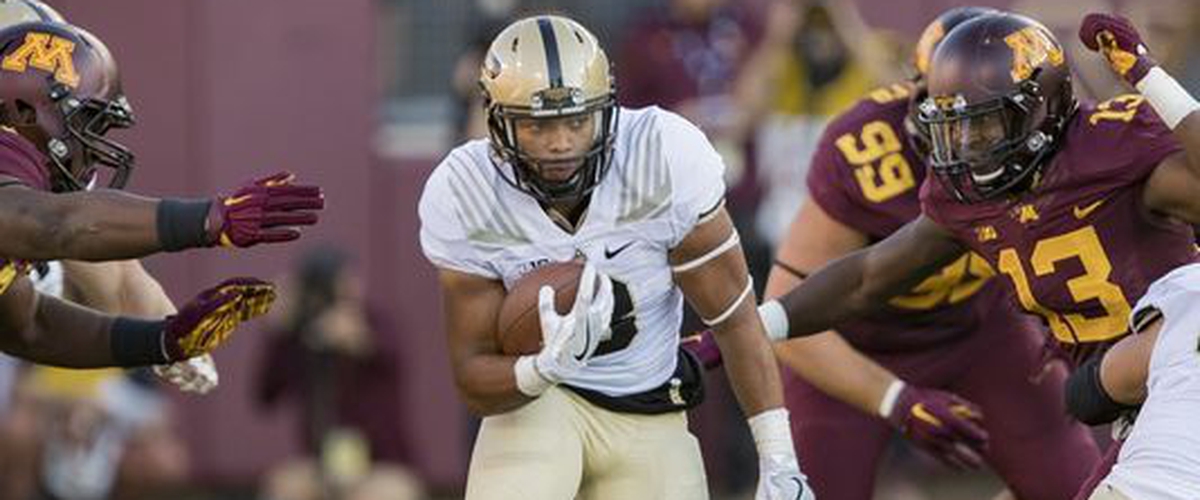 At the time, I wasn't overly fond of the idea given how Purdue has been a mess thanks in part to Darrell Hazell's tenure and Minnesota seems like they are always a middle-tier football squad in the Big Ten with a giant mess with the coach and the players at the end of last season.
But new coaches, new attitudes, new landscapes for both the Boilermakers and the Golden Gophers.
Purdue hired Jeff Brohm, a guy who had immediate success after taking over for Bobby Petrino at Western Kentucky. Brohm, known as an offensive guy, won two C-USA titles with the Hilltoppers. He brought that style so far over to Purdue, who had been abysmal in the Big Ten for 4 years under Hazell.
Minnesota hired PJ Fleck, who turned around Western Michigan's program and netted the Broncos to a New Year's Six game with the Cotton Bowl against Wisconsin. His charisma, notably the "Row the Boat" moniker was taken with him to Minnesota.
So far, Brohm and Fleck have raised eyebrows. Purdue is 2-2 so far, but a close loss to Louisville (and some VERY bad breaks happened for them in that game where honestly they probably should have won) and a loss to a far deeper Michigan team, which was close for about 3 quarters before the Wolverines depth won over that one. But a blowout win at Missouri (albeit it was Missouri) and the Louisville & Michigan games have raised some eyebrows that have really gotten college football fans raising their eyebrows. Minnesota is 3-1 and had played some stout defense to this point, though their last game at home to Maryland wasn't one of those games as they lost 31-24 and the defense scuffled with both starting safeties out (one with injury and the other with suspension). But the one thing is, both coaches have gotten the fan bases excited of what the future will hold.
The game itself is going to be an interesting one. The one thing that has surprised many is Purdue is playing good on both sides of the ball (more on the offense, but they are showing their keep on defense) while Minnesota has played a pretty balanced game to this point as well, but you can think more of a defensive mindset than an offensive one for them. So in terms of that, the game will be very interesting. But it will also be intriguing as both teams are coming off losses. The loss Minnesota took at home to Maryland may have stung more than the one for Purdue with Michigan as the Wolverines are a national contender while right now Maryland isn't.
One major factor of the game is the return of Markell Jones returns for Purdue while Tario Fuller for the Boilermakers is out. The run game for Purdue, if they get ti going it will be very tough to take down.
Another key will be who starts for Purdue, Elijah Sindelar or David Blough. Both have gone 1-1 but Blough suffered a shoulder injury against Michigan. It sounds like Blough will be ready, but Sindelar is still a viable option. If the back end of the Gophers defense is dinged up, it may be advantage Purdue as Brohm may dial up some plays to really pressure them and it may be too much for the Gophers to overcome. Adding on, Minnesota's running game was not great and Purdue has been surprising on that end. Adding on, the game will be played in Ross Ade Stadium and this is the first game since their best coach in Joe Tiller passed away so it should be an emotional game in that aspect for the Boilermakers. I think Purdue will have a lot to play for this weekend.
MY PREDICTION: PURDUE 31, MINNESOTA 17
-Fan in the Obstructed Seat
---