Wake Forest at Georgia Tech Preview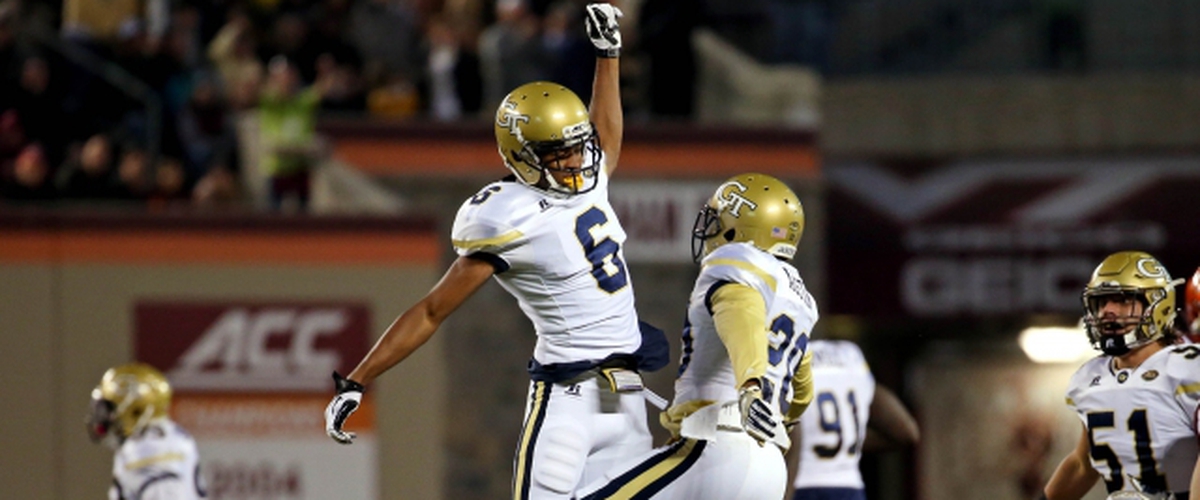 Yes, I know it is another week of no weekly predictions for all the major college football games. Nothing problematic, but I am actually heading to Bobby Dodd Stadium this Saturday night with my son to watch some football. He was a bit jealous I went up to see the Minnesota/Purdue game and then the 49ers/Colts game (which was AWESOME by the way). So I have somewhat "focused" this game as I will be there.
Georgia Tech and Wake Forest have played well this year. I think you can say that. How they have won games has been solid and the losses for both (2 each) have been I guess what you can say "expected" losses. Tech blew a huge lead to Tennessee and lost in OT (I bet if that game was played today, the Jackets would bomb the Volunteers, but it is about timing). and blew a lead down in Miami for a 1 point loss. Wake Forest rolled off 4 wins to begin the year but fell off somewhat unsurprisingly with a heartbreaker at home to Florida State and a road loss in Clemson (that they played well in, in part of Kelly Bryant's injury).
This game, believe it or not, still has implications for both teams of a possible ACC Championship standing. Obviously, both teams need MASSIVE help, but Clemson has a couple of games (@ NC State, FSU), and Florida State isn't anywhere near its dominant self that could give Wake Forest a fighting chance to sneak in and Georgia Tech has the Miami loss as its lone loss, but their meat comes after Wake Forest with games against Clemson, Virginia Tech, and all of a sudden, Virginia.
Obviously, Wake is on the thinnest of ice as one more loss ends any idea (as it really was thin to begin with) and their last game was in Clemson. Georgia Tech can't afford to lose this game either with what looms ahead. A loss for Tech not only spells doom for the Jackets in the ACC, it could also really pressure them to get 6 wins with the teams I mentioned and Georgia comes to Atlanta in the final regular season game. It will give them that needed win to really give them confidence towards a Clemson team that does look beatable.
The intrigue I have is the Jackets run option offense against the Demon Deacons defense that is known to be physical and not ever quit. It is also a bend-don't-break defense as well as they are a top 20 scoring defense in the FBS. They will have to stop the 3rd best rushing attack in Georgia Tech. And stopping the option is about discipline. Does Wake Forest have it? Perhaps. But the last time the two teams met the newness of Paul Johnson at Tech was still there and the Jackets won a close game in Winston-Salem 24-20. So needless to say it will be new faces all over.
As for the game, if Wake Forest can get the likes of Cade Carney and Akeem Byrd rolling early on a defense that can have its share of hiccups with the run (though still ranked 26th in the nation), they can control the tempo as the Jackets are more inclined to take the ball for half the quarter and play keepaway. It could be the thing that gives Wake Forest an advantage in that case and if John Wolford manages the clock like he can at times, it could pose trouble. On the other hand, Georgia Tech will need to really make sure Wake Forest is off the field. So in other words, whoever wins the time-of-possession battle will win this game. And I think Georgia Tech is more inclined to win it than anything.
I think the Jackets will control the tempo of this game to start and really won't let up. It will give the Deacons fits and with an offense that struggles as is for Wake, it will be a long game. I like Georgia Tech in this one.
MY PREDICTION: GEORGIA TECH 24, WAKE FOREST 13
-Fan in the Obstructed Seat
---