Pink Slip Week Begins: Looking at the Firings of Bielema, Riley, and Graham and the Future
Let the coaching pink slips begin!
3 coaches in the matter of days have joined Butch Jones and Jim McElwain in the unemployment line. Obviously there will be more (Kevin Sumlin perhaps), but right now 3 have been axed by their colleges, for obviously underperforming at the schools, or at least that is what is made out to be. But with college football having high demands, it is not a surprise any of them have been shown the door. So let's begin with the first one canned: Bret Bielema.
BRET BIELEMA, ARKANSAS: People are up in arms on how Bielema was fired as he was pretty much told on the field after Arkansas's loss to Missouri. Was it classless? Perhaps, but he took it in stride, mostly. The thing with Bielema was that his style of play he had at Wisconsin just didn't work in the SEC. To be fair however, he adapted. But a few things that went against him: 1. He was in the SEC West where Alabama and Auburn rule the roost and combined Bielema went 1-9 against those two and if you add on Texas A&M to that group, 1-14. Secondly, Arkansas just scuffled in his entire time even with the non-power 5 teams. And he just seemed very stoic and too mellow when the team was down and when the team was up, he would get too happy with them (Belk Bowl anybody?). Adding the fact was he had some questionable coaching moves and it results in an easy ticket out the door. He will probably end up with a head coaching gig at another school, probably an "other 5" program, but forget a Power 5 school right now.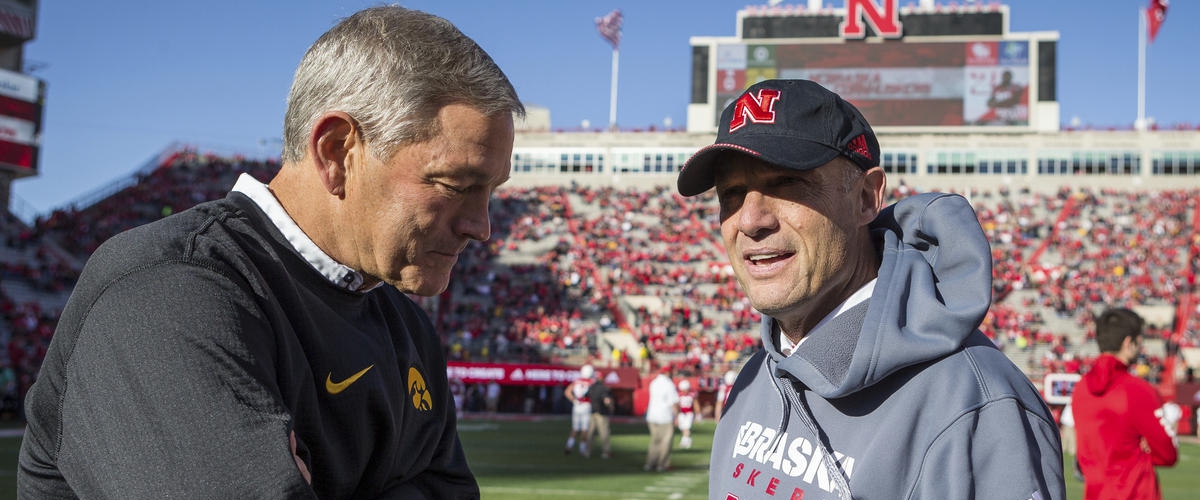 MIKE RILEY, NEBRASKA: I thought this was a disastrous move for Nebraska when the hire was made. The AD wanted somebody opposite of Bo Pelini, who was "squeaking by" with 8-4 records yearly in Lincoln. Instead they opt to go with Riley, who finished his final season at Oregon State 5-7 and 24-26 in his final 4 years up in Corvallis. Aside from a win over future conference champion and playoff participant Michigan State in his first year, Riley did not garner any major wins, including two massive drubbings by Ohio State (to be fair, he isn't the only one to have that mess), and drubbings given to him by Wisconsin and Iowa....both inside Memorial Stadium. Did I mention Riley lost to Northern Illinois at home too? He may be a nice guy, and a stand-up guy at that, but you know what they say about nice guys...... Will Riley coach again? He's 62 and while Oregon State has a job opening, I think he is not an option there. My guess is he either goes to a far smaller school (South Alabama maybe?) or gets an assistant job somewhere at a major program. But forget any power 5 school.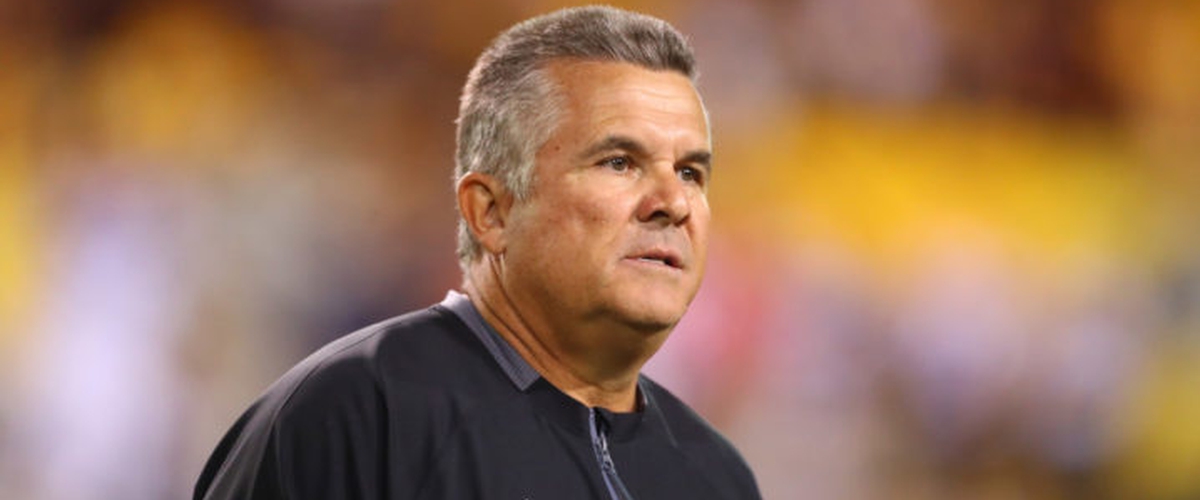 TODD GRAHAM, ARIZONA STATE: This just came in as I did my weekly top 5 recaps. Anybody who follows me know how much of a dislike I have for Graham. There are a few reasons: 1. how he left Pittsburgh resembled how Bobby Petrino leaves schools voluntarily. 2. His stubbornness of unable to change his style of play, which is already becoming obsolete of constant no-huddle, quick strike offense that is primarily focused on the pass. Adding on, it took him near the end of his run before he let somebody else coach the defense. But his in-game coaching calls are questionable as well. He lucked out against Washington earlier this year on a play that had it failed, would have given the Huskies great position to win AND probably keep the PAC-12 alive in the Playoff. In his last 3 years in Tempe, Arizona State went 18-19 under Graham, where the games looked more like basketball scores than football scores. I'd like to see if he cries foul about how Arizona State treated him on the firing because if he does, it is what I like to call karma for his Pittsburgh move. Graham is still young in the coaching world, so he may get a "power 5" gig somewhere, maybe even at Oregon State, but it may take a year or two. I can see him landing in the Mountain West or American. But those schools should say "buyer beware" on what his track record is of jumping ship the first chance he gets.
FUTURE CANDIDATES
For Arkansas, it will be interesting to see who they go for in coaching. A lot of rumors are Gus Malzahn could return, but I don't buy it, especially if Auburn wins next week. I think they would look at a guy who is no-nonsense with the players and how they prepare for games. Do they look at Neal Brown at Troy? I don't see the Razorbacks getting a major coach like Mike Leach, Scott Frost, or anybody of that caliber.
For Nebraska, Frost is their top target. Will he go home to Lincoln or will he go to Florida? If you're an SEC guy, you are saying Florida is primo, but I will say that when Nebraska was on top of their game in the 90's no program save Florida State may have been better and that was an ideal job. I do think he goes home to Lincoln. If he doesn't, Mike Leach may be their guy.
For Arizona State, what to do what to do what to do......Do you flip the script and go for a coach that wants far more balance to an offense and be a little more ball-control minded, or do you grab Mike Norvell who was a Graham disciple? I'm going off the radar a bit and think that the Sun Devils will try to lure Brent Venables out of Clemson. But he's had success going up against offensive-minded programs when he was in the Big 12, and the PAC-12 is not too different.
So time will tell, but it will be an interesting run for sure.
-Fan in the Obstructed Seat