The Obstructed Preview and Thoughts on the NCAA Tournament
It's Madness Time baby!
We get a bracket and hope that we are the one who correctly predicted ALL of the picks in the 2018 NCAA Tournament. Of course, you have a better shot at winning the lottery, having Margot Robbie knock on your door and beg you to run away with her, seeing the Lions and Browns play in a Super Bowl, etc. than you have a shot at making a 100% complete bracket.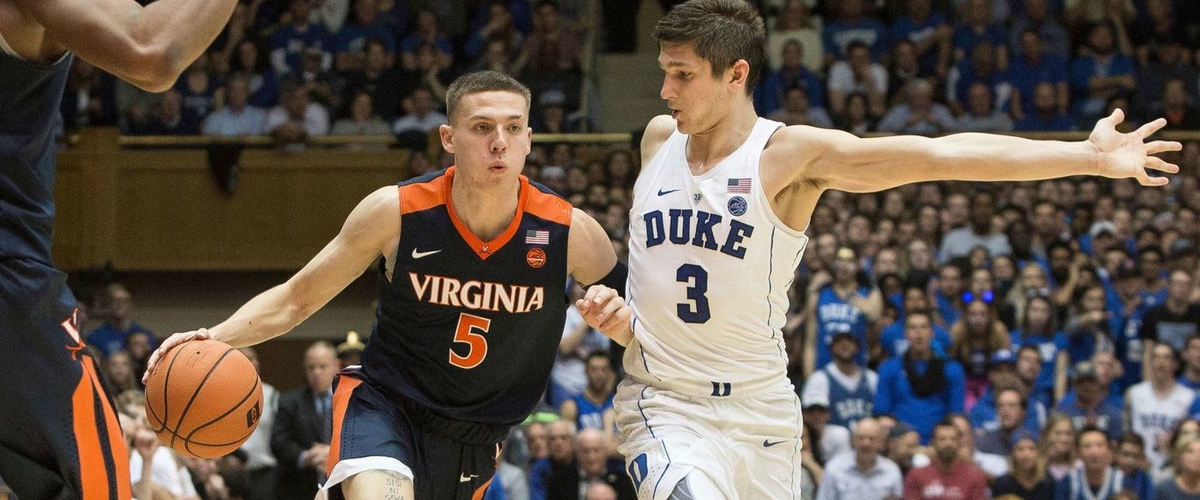 I only got the Final Four down right one time and that was 2001 when Michigan State, Duke Maryland, and Arizona and having Duke win (I picked them to beat Michigan State though, the Blue Devils beat Arizona that year). Since then I've been pretty much useless at making picks (save for picking Florida Gulf Coast to beat Georgetown) in the tournament. And probably that trend will continue.
I normally make one bracket and stick with it. But this year I did two as I used my initial reaction to the brackets first coming out and then one I somewhat focused on a bit more. And yes, I have different results on both. In fact, my initial reaction Final 4 is far different than my "analytic" Final Four. So I will be intrigued on how it pans out (yes, I will tell you my two Final Fours at the very end).
So let's talk tourney!
THE NCAA COMMITTEE GOT SOME THINGS WRONG: St. Mary's, out. Oklahoma State, out. Middle Tennessee, out. Oklahoma, in. Arizona State, in. Syracuse, in. UNC, a 10-loss team, gets a #2 seed, but Michigan, who lost 3 fewer, and twice beat a team that smacked UNC earlier in the year (Michigan State at 29-4, also a #3 seed after being the #2 ranked team for nearly a month) is a #3 seed in the SAME REGION. I don't want to hear of "body of work," etc. You lose 10 games, there is nothing to defend a team being a #2 seed, at all. And let's face it, the NCAA will cater to their power conferences, notably the mighty ACC. And St. Mary's, ranked in the top 25 is NIT bound. Let's face it, the mid-majors will always be 2nd fiddle, so if we have a 27-4 team, they won't get in over an 18-13 team. Let's see how these schools do. I mean, what if Gonzaga back 20 years ago never won their conference tournament? They would never be "Gonzaga." 18-13 teams shouldn't be in the tournament, regardless of if they have the ESPN's poster boy in there too. Can't believe I'm saying this, but the College Football Selection Committee has been stout with their decisions compared to the basketball committee, which is about money.
YEP, MONEY TALKS IN THE NCAA: The power conferences reign and rule. You think the NCAA is sweating over the blue-bloods of Duke, UNC, Kentucky, Kansas, and Michigan State all getting slammed by the FBI? Nope. It's business as usual and the money will continue to pour especially when these schools see Sweet Sixteens and Elite Eights.
Okay, I'm off my rant on that, now the ACTUAL tournament.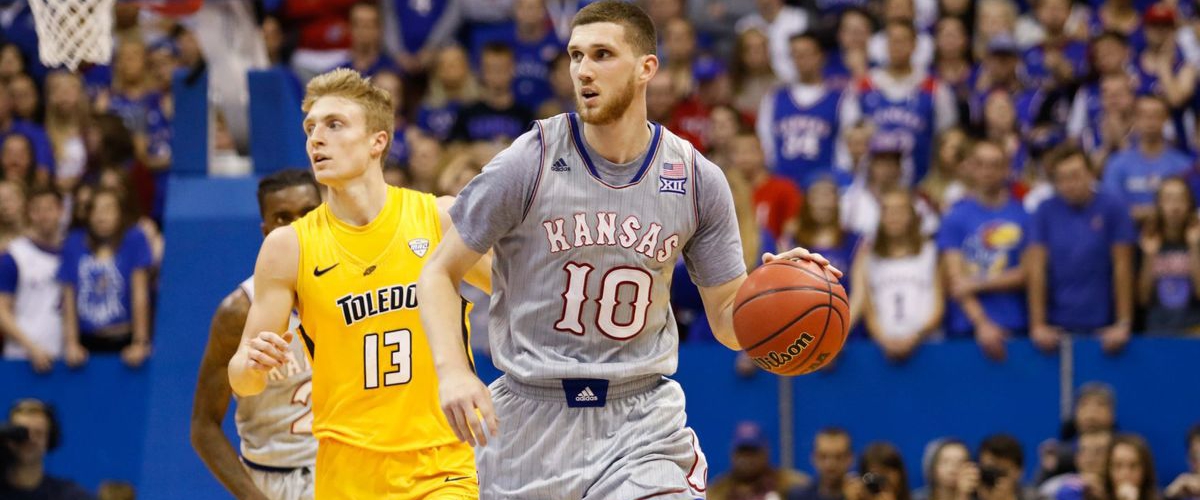 WILL THERE BE A #1 SEED TO FALL IN THE FIRST ROUND? NO, BUT.......We've heard about the chances of it being the year where the #1 seed falls as we see Virginia and Xavier, not necessarily a familiar face in that spot, being considered as an upset. For the record, I DON'T see either one losing, nor do I see Villanova losing. Nor Kansas....but with the Jayhawks, they got an odd #16 seed in Penn that went 24-8 and always field a tough team. That game may be too close for comfort for Kansas, even if it is in their backyard in Wichita. And given how the Jayhawks had hiccups at home in Lawrence, it maybe a game that can come down to the final minutes.
THERE WILL BE A #1 SEED TO FALL IN THE OPENING WEEKEND HOWEVER: On my bracket, not Kansas on the thought front. Yes, I have them on my initial reaction front, but there is one that falls on both my analytic and gut front. You could probably figure out who it is in a few.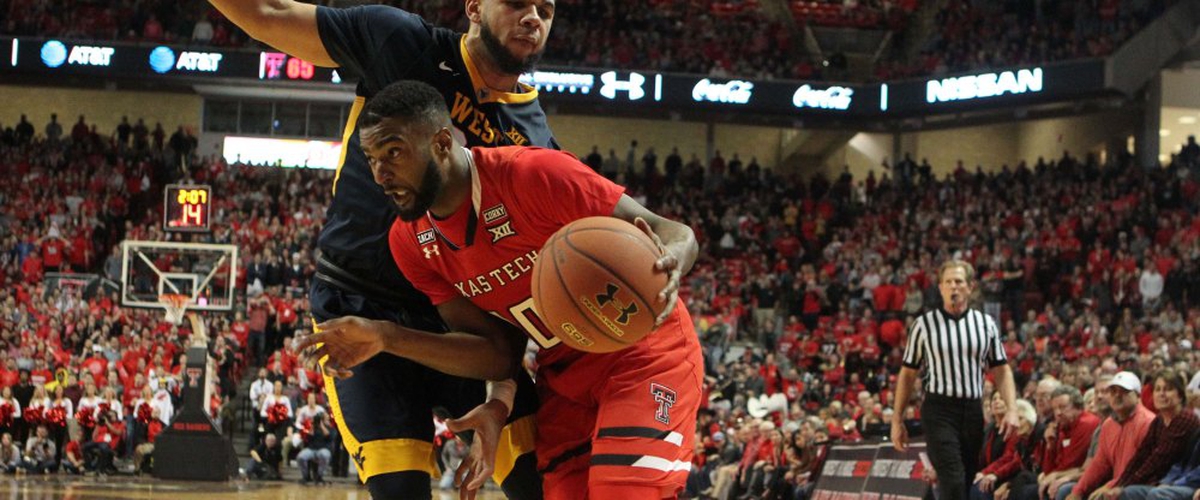 EVEN IF KANSAS STRUGGLES, YOU STILL COULD SEE A GOOD SHOWING FOR A FEW BIG 12 TEAMS: I wouldn't count out a Bob Huggins West Virginia team at all, even at #5. And Texas Tech to me is a sleeper. Texas could make some noise as well. Oklahoma? Let me say, if the Sooners magically end up in the Final Four or at least the Elite 8, then all the credit in the world goes to Trae Young, but that means he'd have to beat Duke and Michigan State. Not sure if that pans out.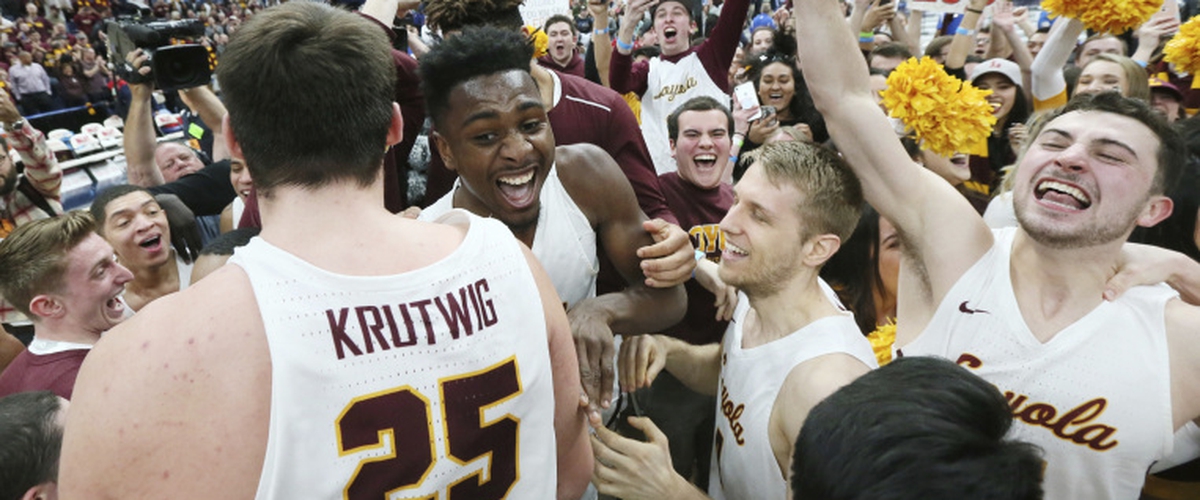 UPSETS GALORE OR MORE OF THE "WELL, THAT WAS EXPECTED?" I'm leaning more to the latter. My "thought" bracket I have 6 double digit seed teams making it out of the first round (Loyola Chicago, South Dakota State, Butler, UCLA, Texas A&M, and Texas) and only one being that Cinderella team (South Dakota State). I also gave a lot of thought for Marshall (though I had them for gut bracket), Murray State, and New Mexico State. So, it is going to be interesting.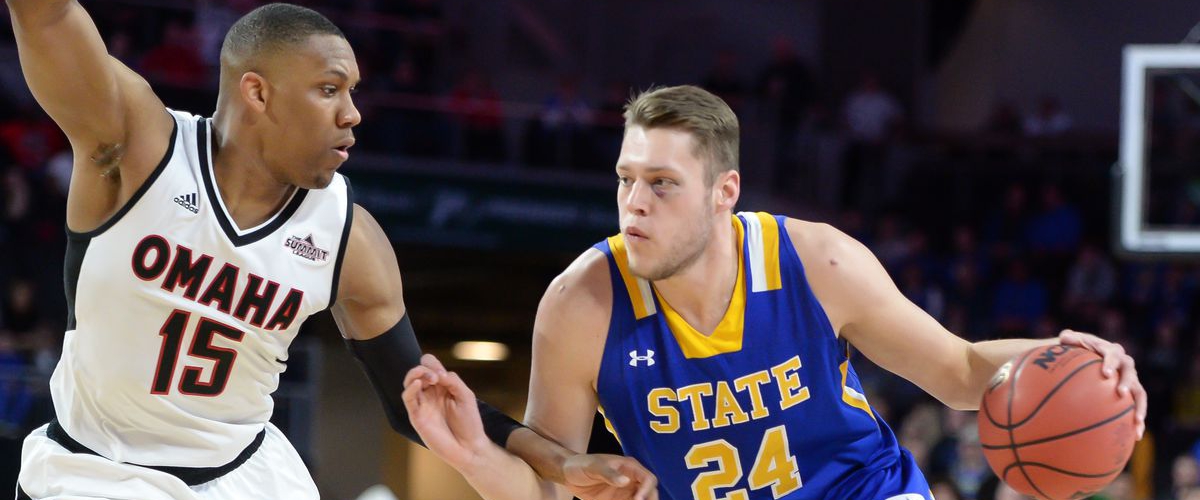 SOUTH DAKOTA STATE A CINDERELLA? Yep. It's always hard to find that one team that can bust some brackets. I look at the Jackrabbits as the candidate as how Ohio State fell off down the stretch and it is a further trip for the Buckeyes to go to Boise as opposed for South Dakota State, it is possible for that upset. And you wonder if Gonzaga is the same Gonzaga too.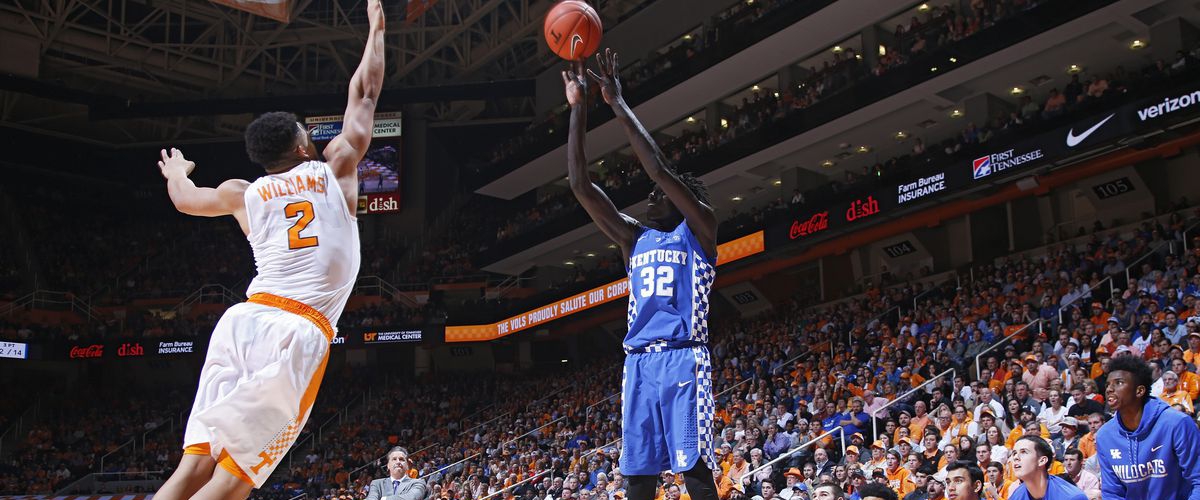 BRACKET OF DEATH, THE SOUTH: Many point to having Kansas, Michigan State, and Duke in the Midwest region of being the monster one, but yikes to the first few rounds of the South. Right now you can easily see an Arizona vs. Kentucky Round of 32 game with the winner facing off against Virginia in the Sweet Sixteen. And honestly nothing against Tennessee or Cincinnati, but I think whoever makes it out of that bracket by the Elite Eight will be in the Final Four. So either Virginia, Arizona, or Kentucky. (Thought bracket gave me Virginia and gut bracket gave me Arizona).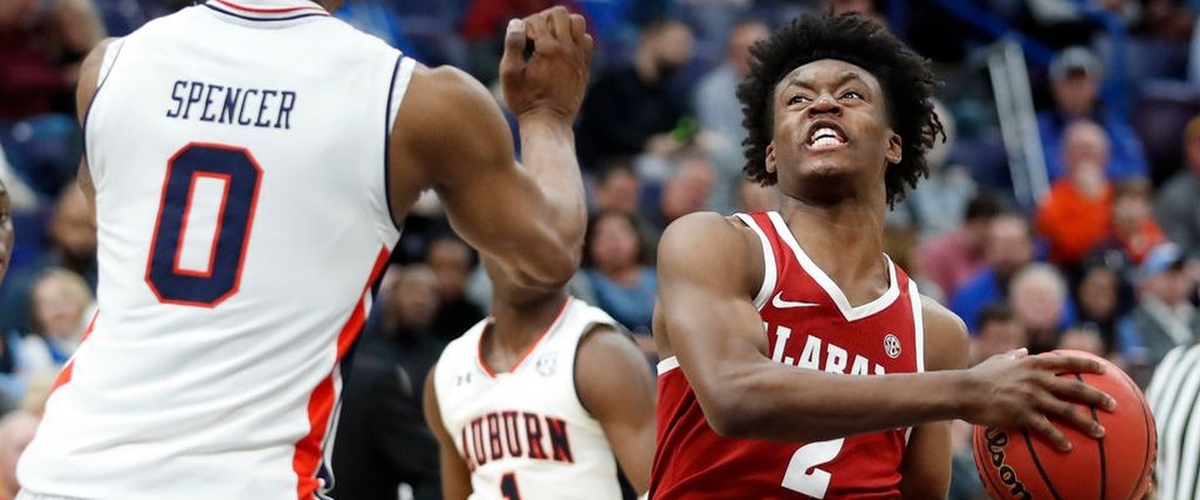 SWEET SIXTEEN HOME ALABAMA? We historically know Alabama as the college football state with the Tide and Tigers, but it isn't out of the realm we see not one but BOTH of them in the 2nd weekend. Of course, Alabama would have to take down Villanova in the opening weekend. I liked Auburn to win their opening round and in my gut reaction I had the Tigers getting to the Elite Eight, though I'm still flip-flopping on the Tigers with....the Clemson Tigers. Wait, is this basketball or football again? But for those who wondered, yes, I have Alabama beating Villanova in both of my brackets. I know the veteran bunch of the Wildcats should really throttle Alabama's young guns, notably Collin Sexton, but Bama plays great defense, and they have Collin Sexton. For some reason that possible match-up doesn't sit well for me with Villanova. But pretty much whatever I pick Villanova to do, the opposite happens.
MY GUT PICK FINAL FOUR: Michigan State (champion), Arizona, Texas Tech, North Carolina
MY THOUGHT PICK FINAL FOUR: Duke (champion), West Virginia, Virginia, Michigan
Interesting given that 3 of my my gut vs. thought picks would have to play each other in the Sweet Sixteen if everything came to fruition (Michigan State/Duke, Arizona/Virginia, Michigan/North Carolina) and one would be an Elite Eight match (Texas Tech/West Virginia).
Look forward to a great tournament!
-Fan in the Obstructed Seat