Greatest Teams Never to Win a World Series in the Past 30 Years-12 Nationals
Natitude
From their arrival from Montreal until 2010, the Washington Nationals were one of baseball's bottom feeders. However, because of it, they had some great drafts to replenish the farm system. It helped tremendously however when in 2009 and 2010 the Nationals got the first overall picks in the draft and selected pitcher Stephen Strasburg and then hitter Bryce Harper with those two picks. Adding on, Washington also started opening up the checkbook including becoming a major player on the market in signing Jayson Werth after the 2010 season. Adding on, the Nationals also had pieces such as Ian Desmond, Jordan Zimmermann, Ryan Zimmerman, and Mike Morse along the way.
After a year when Strasburg was recovering from Tommy John surgery in 2011 and Werth underachieving in a big way, the Nationals finished 1 game under .500 as well as a mid-season managing hire where Jim Riggleman left and Davey Johnson took over.
Then 2012 arrived. Washington traded for Athletics starting pitcher Gio Gonzalez. And then Bryce Harper was knocking on the door for the Majors.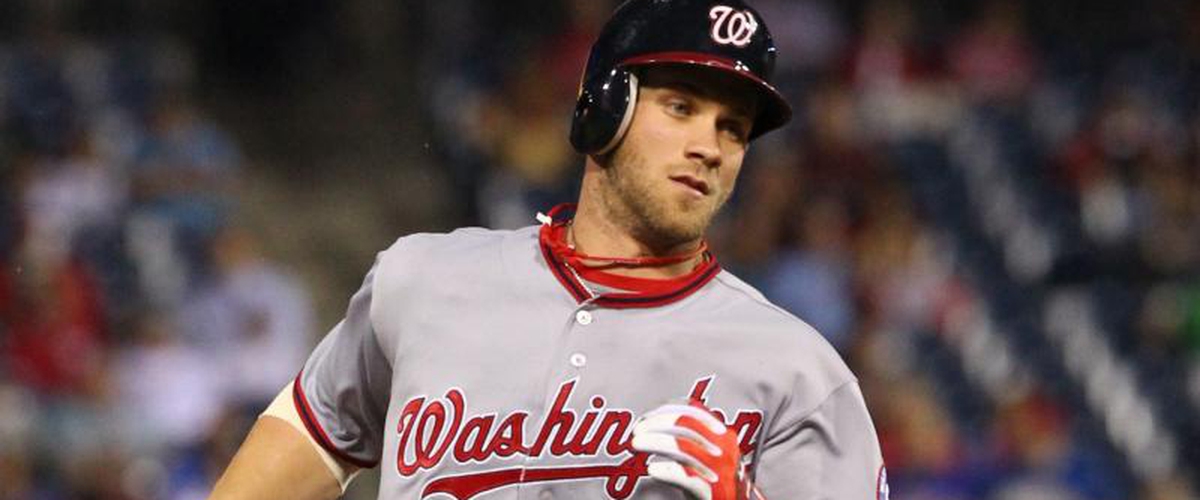 Harper started in Syracuse to start the year, but Washington, thanks to their pitching got off to a red-hot start. Harper was called up at the end of April and never really looked back with his play. Harper started in left field but moved over to right field after Werth got injured and missed a large portion of the season.
With Harper in the mix, the Nationals kept up their ways of winning, and for two months held first place or stayed very close, flip-flopping with the Braves. When June arrived however, the Nationals started to roll, winning 6 in a row and starting to move away from the Braves (their lone competition in the NL East really). With Harper earning a bit of a role of being an arrogant, cocky baseball player alongside Strasburg who has/had a bit of a cockiness to himself, instead of being embarrassed by it, the Nationals somewhat embraced it as they finally had swag in baseball. Hence, Natitude.
Washington got red after the All-Star Break having both a 6-game winning streak and a few weeks later an 8 game winning streak though the Braves kept pace somewhat (in both occurrences, Washington still had a less than 5 game lead over Atlanta). However, when late August arrived and September began, the Nationals took a key series from Atlanta, who slipped back more to really give the Nats some cushion for September. An early win-streak in September may have been the key difference as the Nationals would hang on to win the NL East by 4 over the Braves.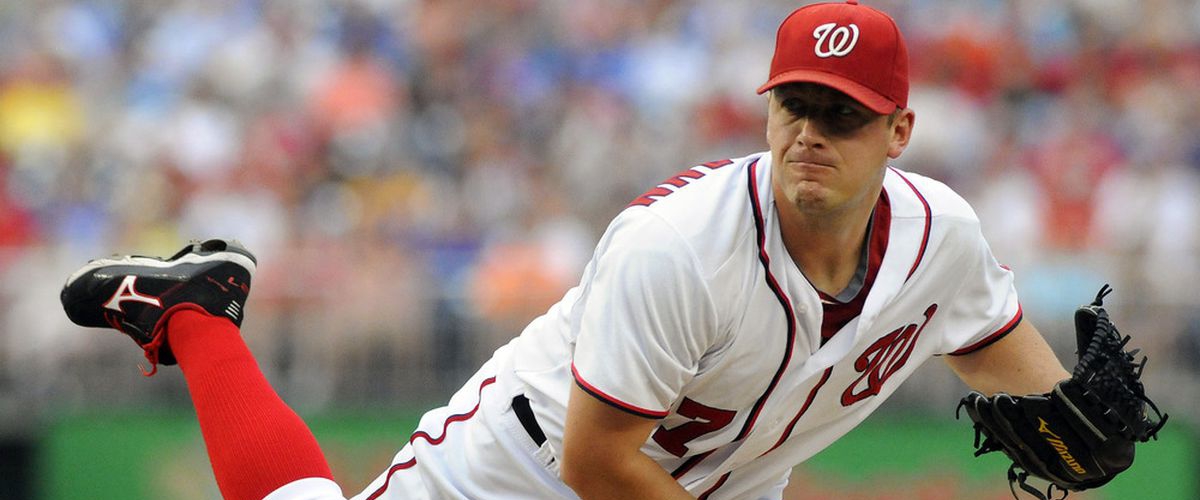 WHY WERE THEY SO GOOD? The pitching mostly. Gio Gonzalez had a Cy Young caliber year, going 21-8 with a 2.89 ERA and Jordan Zimmermann also had a strong year with a 2.94 ERA though only going 12-8. Strasburg went 15-6 with a 3.16 ERA while even Edwin Jackson (4.03 ERA, 1.22 WHIP) and Ross Detwiler (3.40 ERA, 1.22 WHIP) were solid at the very worst.
The hitting was not mistaken for the Murderer's Row Yankees, the 90's Indians, or the Blake Street Bomber Rockies but, they were pretty solid throughout. In addition to Harper, who had a pretty good rookie year (only .270, but had 22 HR and had an .817 OPS), Ryan Zimmerman, Adam LaRoche, and Ian Desmond all had 25 or more HR, and all hit north of .800 for an OPS. Mike Morse was also a solid contributor when he wasn't injured (the same can be made for Werth in 2012), hitting 18 HR in 102 games for the Nationals. So with the great starters and the quality hitters, Washington was a major threat for a World Series run.
WHAT WENT WRONG? There were a few things that I think that doomed Washington. The first one is that the Nationals shut down Strasburg in early September to keep his pitch limit down after his Tommy John. It was highly controversial at the time and Nationals GM Mike Rizzo didn't think twice about it. Many think perhaps the Nats doomed their season by shelving him, to which that can be argued. But Rizzo may have been proven right after their rival Mets 3 years later let Matt Harvey pitch in October after his Tommy John surgery and by all accounts hasn't been the same. So I think if people point that out, I think it is a minor issue.
Washington had two other issues: 1. The bullpen. Tyler Clippard was solid, but wasn't great. And while the Nationals bullpen numbers by an ERA standpoint look excellent (the ERA of Stammen, Mattheus, and Burnett were under 3 and Mike Gonzalez was at 3.03), they did leave runners on a good bit, meaning there were some issues of allowing guys to get on base, which was a huge problem for the next issue: the St. Louis Cardinals.
St. Louis was pretty much a thorn in every NL team's side from 2011-2013 it seemed. And it was the Nationals NLDS opponent after the Cards took down the Braves in the Wild Card. Many had Washington to win the series because of the overall talent. Washington took Game 1 with timely hitting and pitching from Gonzalez AND the bullpen. However, Game 2 was all St. Louis as the Cards slugged Zimmermann and the bullpen for 12 runs in a 12-4 rout. Washington suffered another 8-run defeat by the Cards in Game 3 where Jackson and the bullpen were shelled while the offense garnered no runs. In Game 4 the Nationals won a pitching duel with home runs by Zimmerman and Werth (a walk-off winner).
In Game 5, it looked to be all Washington after 3. The Nats were up 6-0 with home runs by Zimmerman, Morse, and Harper, thus knocking out Cardinals starter Adam Wainright. And things looked great with Gio on the mound. However, Gio struggled in 5 innings, giving up 3. And then the bullpen started to crumble before our eyes. Jackson and Clippard each gave up a run in the 7th and 8th innings and then Drew Storen had one of the biggest implosions, needing only an out to advance to the NLCS, but back-to-back walks to Yadier Molina and David Freese loaded the bases and then Daniel Descalso drove in 2 with a single and then and then Pete Kozma had the game-winning 2-run single to make the Cards comeback complete. And the Nationals finished the bottom half with a whimper, after the stunning turn of events.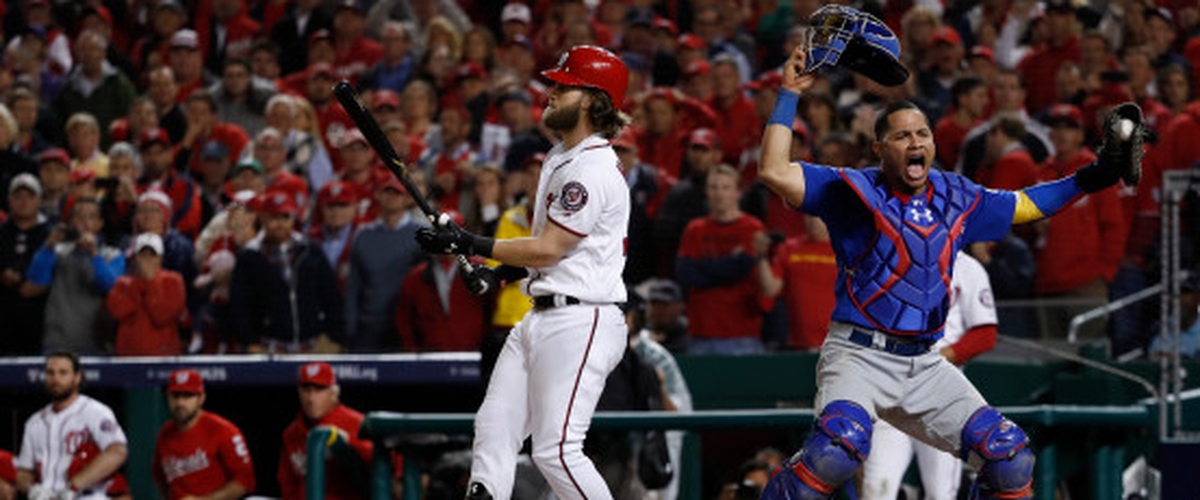 AFTERMATH: "It will be okay. They'll be back! They will win it all at some point!"
We've heard this from some of these teams before. The Braves, Indians, Mariners, etc. And they never did. The Nationals would not get to the playoffs in 2013 as they got off to a slow start. In 2014 Washington won the NL East but failed in the NLDS again, this time to San Francisco. Another failed attempt in 2015 of not getting to the playoffs and then the last two seasons the Nats have fallen in the NLDS in 5 games both times (to the eventual champion Cubs in 2016 and the NL champ Dodgers in 2017) have made people wonder if Washington will ever get there.
Some think that "Natitude" just makes Washington too arrogant of a baseball team and they always get humbled in October by it. But I don't think that is the case, though it seems like Harper has rubbed people, including managers of Johnson and Matt Williams off the wrong way while nobody holds him accountable and maybe there is a leadership issue as well in the Nationals clubhouse.
Washington has added payroll over the years and landing key players such as Max Scherzer from Detroit, Daniel Murphy from the Mets, and keeping a good farm system with Trea Turner and Anthony Rendon making strong contributions, but have not gotten any further than what they have done in 2012. And maybe it has gotten to that point where it is now in their head, probably similar to Atlanta when they had their run of maybe succumbing to the pressure.
Many view the 2017 season as maybe Washington's last great chance to get that world championship as Harper is a free agent and with Scherzer & Strasburg already having massive deals, it may be his last. So perhaps the "well, we will be back another year" will bite the Nationals as it has the Indians and Braves. We will see.
OTHER TEAMS NEVER TO WIN A WORLD SERIES IN THE PAST 30 YEARS
-Fan in the Obstructed Seat
---