The Obstructed Citrus Bowl Preview: LSU vs. Notre Dame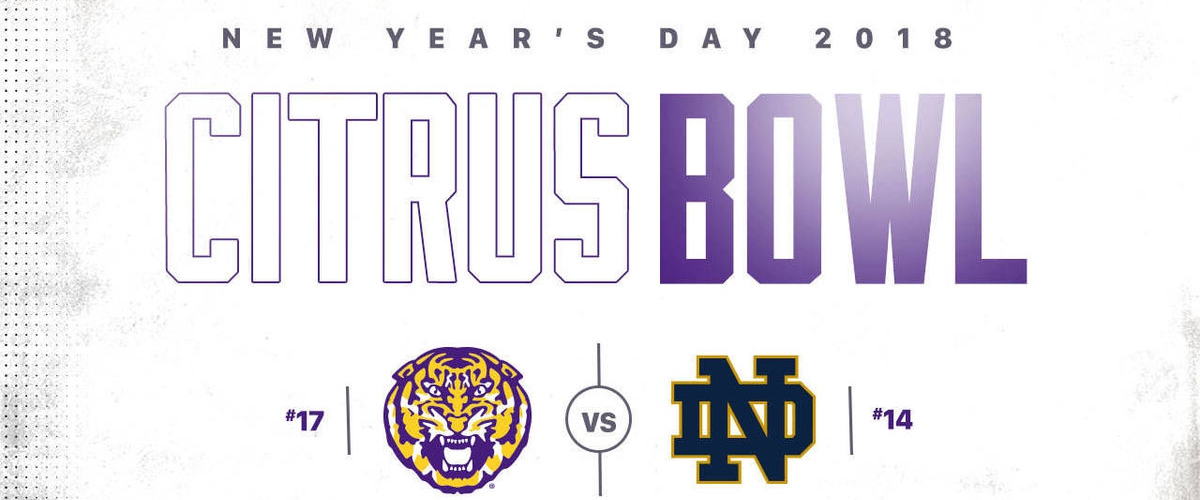 This is the last of the bowls I will cover before the Playoff ones. And this is an interesting one. Both Notre Dame and LSU had Jekyll & Hyde moments in 2017. At times, both looked unstoppable and it was the LSU Tigers considered to be the first two-loss team to make the playoff while Notre Dame was making their case and had a #3 ranking in the college football playoff when it started, but the Irish's fall-off where they were crushed by Miami did in their Playoff hope and the beatdown by Stanford knocked them out of a New Year's Six game.
LSU on the other hand, got off to a VERY slow start, getting thumped in the third week at Mississippi State and then two weeks later getting a gut-punch on homecoming to Sun Belt power Troy. Many thought Ed Orgeron was going to end up being a 1-and-done coach in Baton Rouge. However, LSU strung together 3 wins including a 20-point comeback win against Auburn before falling to Alabama but winning 3 in a row after that, and looking sharper with their offense, scoring 30 or more in 4 of their last 5 games (the Alabama loss was the game they didn't score 30). So maybe LSU has that offense that has set them back in the past 10 years.
These two teams met in the Music City Bowl 3 years ago with Notre Dame winning late. Will we see another Notre Dame W here?
LSU WINS IF: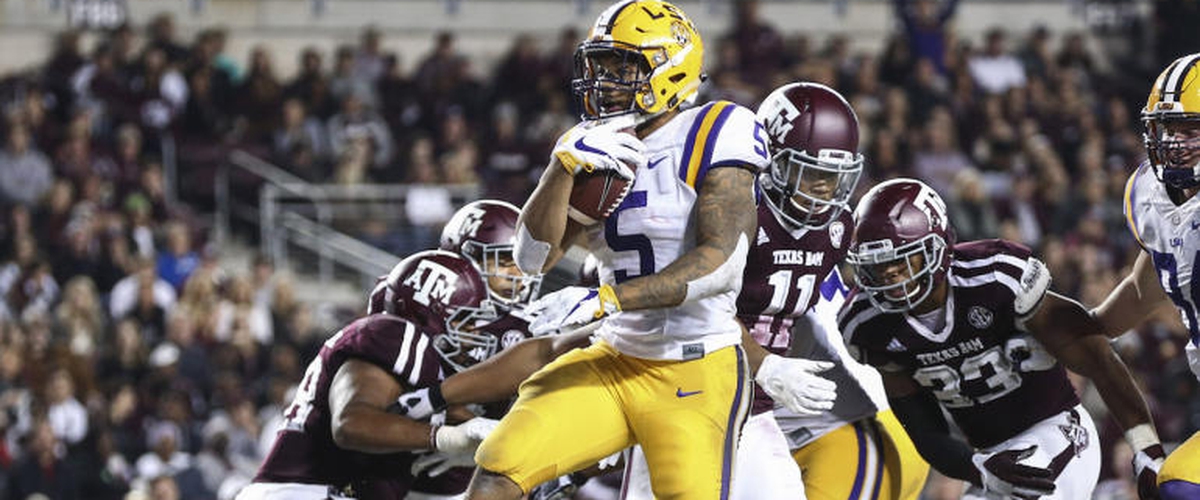 1. DERRIUS GUICE GETS AROUND 20+ CARRIES: Guice isn't going to pull a Leonard Fournette and sit out in the Citrus Bowl. He is slated to be a first round pick in the NFL Draft by many and while Guice was a bit off the mark with his numbers compared to last year, he is still a major threat. Adding on, Notre Dame is 49th in the nation against the run, so while it isn't horrid, the Tigers can take advantage of the Irish. Then for an added kick, LSU has Darryl Williams who ran for more yards per attempt than Guice did this year. If Guice leads the way, I don't know what Notre Dame can do to offset the Tigers run game as their losses Notre Dame allowed 152 or higher to Georgia, Miami, and Stanford. This may be bad news for the Irish here.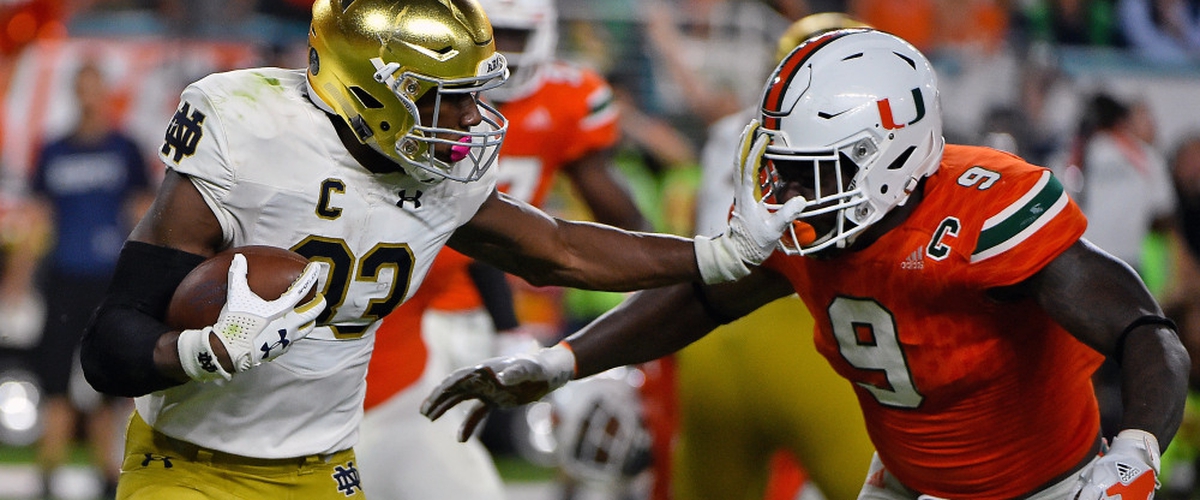 2. THEY STOP JOSH ADAMS: Notre Dame went pretty one-dimensional in their losses this year because teams zeroed in on star back Josh Adams. For a good while Adams was considered a Heisman candidate. However, he ran for under 50 yards in 2 of the final 3 games of the season and those two were losses. Compiled that with the Georgia loss where he ran for just over and you ended up with a player who was now known as not a "big-time" runner. LSU's run defense is 21st in the nation so it is going to be more of a task to see Adams succeed in running on LSU than LSU stopping Adams, but if they do stop Adams, it may be a long day for the Irish.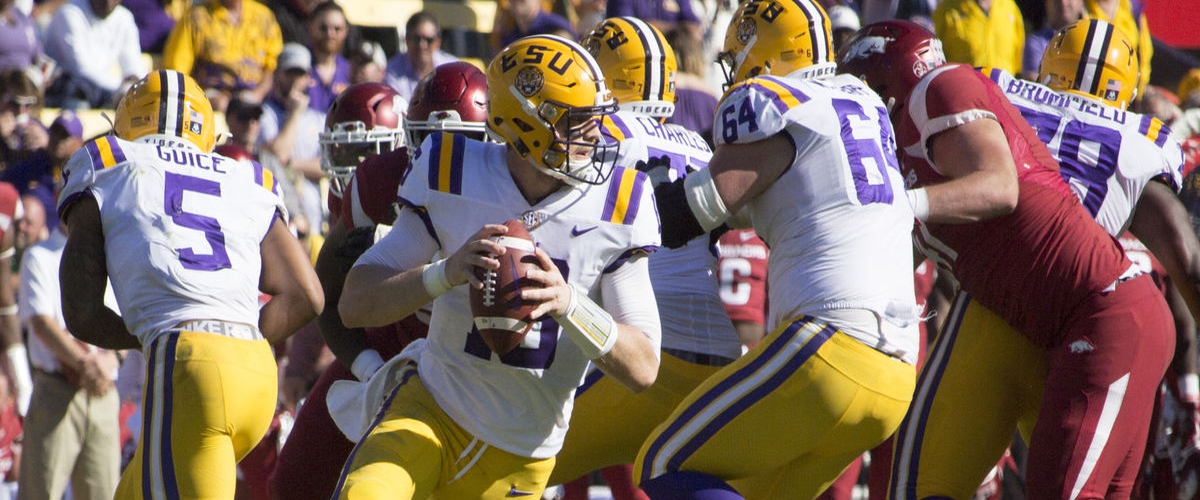 3. DANNY ETLING PLAYS WELL: Etling didn't have gaudy numbers. Never has, but he has been accurate with the ball in the last 3 outings (67% comp. rate) and has not turned the ball over. Granted, Arkansas, Tennessee, and Texas A&M aren't necessarily defensive juggernauts this year, but neither is Notre Dame. He doesn't need to throw for 300 yards. Never has. But he just has to complete 2/3rds of his passes and not have any turnovers. And that is reasonable enough.
NOTRE DAME WINS IF: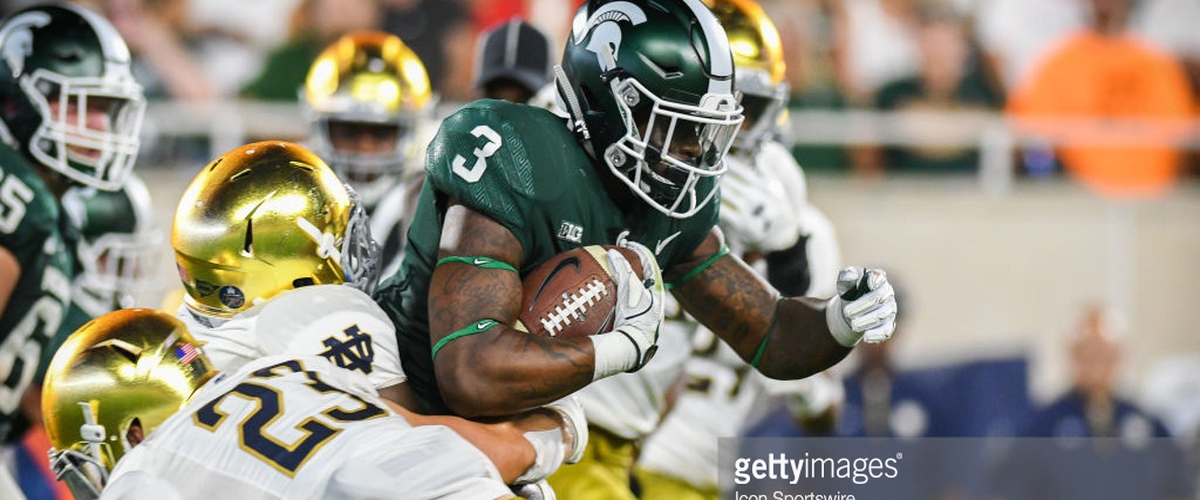 1. THEY FIND ANY WAY TO STOP LSU'S RUSHING ATTACK: Easier said than done. I don't know how given how the Irish struggled with Georgia, Miami, and Stanford. LSU may not be the same LSU we think of 10-15 years ago but still they are more like Georgia/Miami/Stanford than NC State/Wake Forest/Boston College. Maybe the best defense is to keep Guice and Williams on the sideline?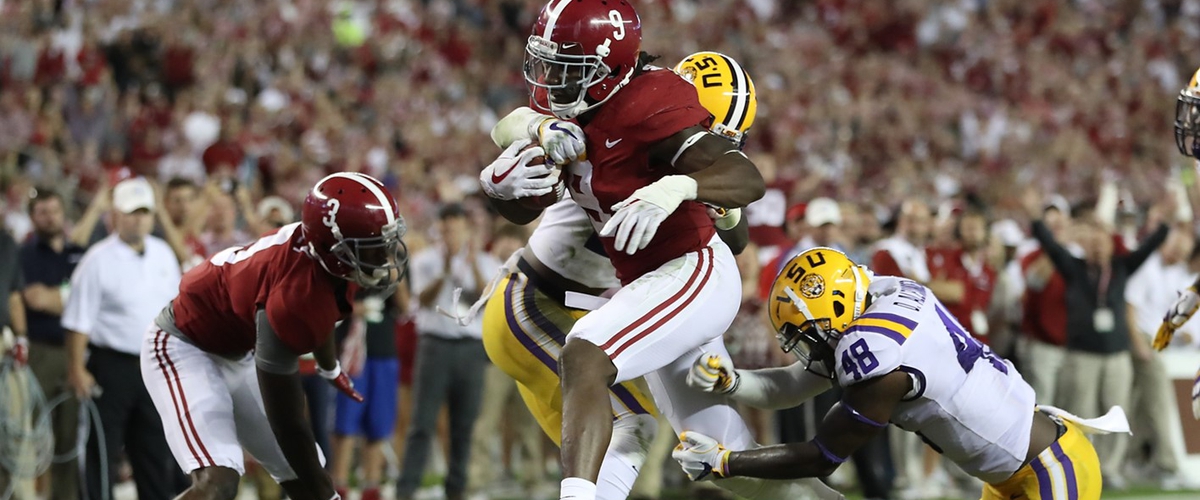 2. THEY KEEP LSU'S DEFENSE ON THE FIELD: Maybe I spoiled it too much with this one. That means Notre Dame will have to lead the game in offensive plays, and time of possession. It keeps the Tigers offense well off the field and gas out the Tigers defense.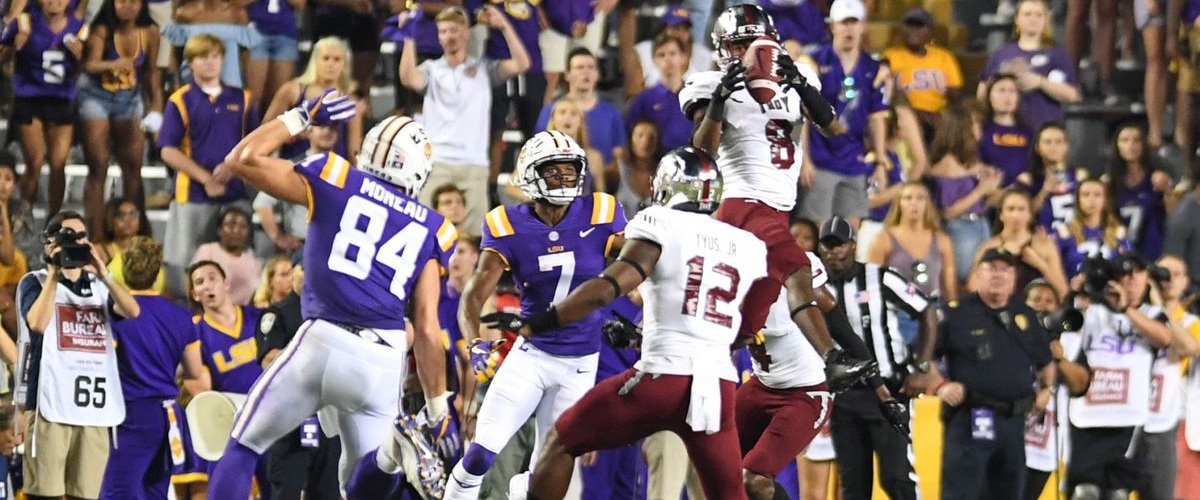 3. GET TURNOVERS: LSU lost to Troy by having 4 turnovers in that game. They lost to Alabama with a turnover. Aside from that, LSU is not a major turnover team...in fact the Tigers are tied for 1st in the nation with rival Alabama in the fewest turnovers. Notre Dame wasn't a ball-hawking crew in 2017, having a total of 20, having them tied for 42nd in the nation. But they have to get a few in order to keep this game close.
MY TAKE: Obviously, the way I've typed this I like LSU to win this game. I don't see any way the Irish stops LSU's rushing attack. Could it get ugly? Yes. Will it get ugly? Depends on how Notre Dame comes out. The best shot is if they take an early lead and frustrate LSU and then keep it close all throughout. But I honestly don't see it. LSU 31, NOTRE DAME 17
-Fan in the Obstructed Seat