The Obstructed Pinstripe Bowl Preview: Boston College vs. Iowa
Not all bowl games among power 5 teams are going to be exciting. But even the ones that may not be "exciting" will still have some storylines to them. One of them is these games.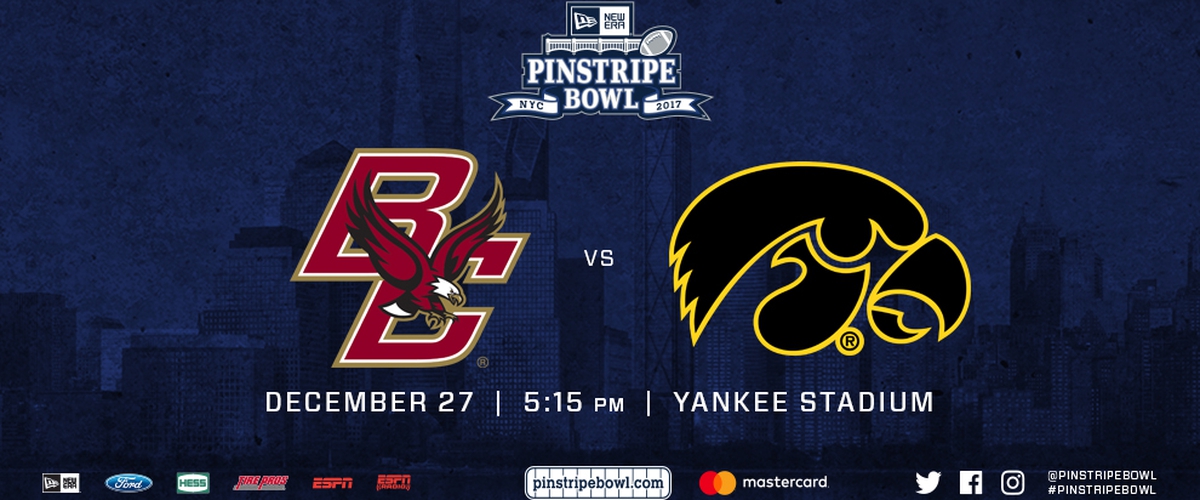 Neither Boston College nor Iowa scream "excitement" to anybody. They have been really a middle-of-the-road football team in their conferences for years (save 2015 for the Hawkeyes going 12-0 to the Big Ten Championship only to lose to Michigan State but still netted a Rose Bowl berth). The Eagles probably surprised many by actually getting to a bowl game after a horrid 2016 year. And they had a few stunning wins, notably against Louisville in Louisville and beating Florida State. In fact, by all tiebreakers, the Eagles actually finished ahead of the Cardinals and the Seminoles in 2017 so it was a good year for the most part in that aspect, especially winning 5 of their last 6 games. Lone loss was a nail-biter to NC State.
Iowa, well, they went through a rollercoaster of a season. They started off okay, winning their out-of-conference games agianst Wyoming, rival Iowa State in comeback fashion, and North Texas. But when the conference started, the Hawkeyes struggled to gain much offense, losing to Penn State, Michigan State, and Northwestern (all ranked teams by the end of the season). But then probably the game that shook the Big Ten and took them out of a Playoff was a 31-point waxing against Ohio State, embarrassing the Buckeyes in every fashion. So what did Iowa do for momentum? Get smoked out by Wisconsin the game after and then returned home to lose to Purdue. The Hawkeyes ended on a high note pounding Nebraska in Lincoln, but by the end of the year, everybody did that to Nebraska. But the one thing is, save for their step up against Ohio State and their waxing of Nebraska, most fans who watch Iowa think they are about as stale as stale can be for a college football team, being prevalent on the run, anemic in the air, but just play solid defense. In the past, that was Boston College's style too. And honestly it is about the same this year too. Passing offenses, nonexistent. Rushing? Boston College was in the top 25 in rushing yards per game while Iowa was sketchy passing the ball for the most part. Defenses, Iowa was a little stronger while Boston College took a slight step back (being ranked 70th in total defense). So there may be some intrigue.
BOSTON COLLEGE WINS IF: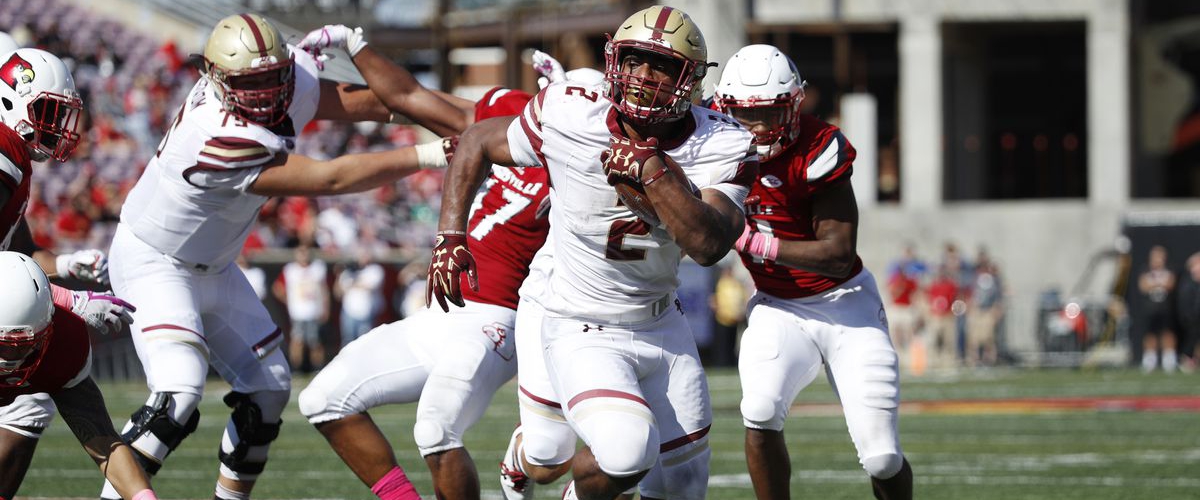 1. THEY RUN THE BALL WELL: That means AJ Dillon and Jon Hilliman have big games against Iowa which means they dictate the tempo of the game.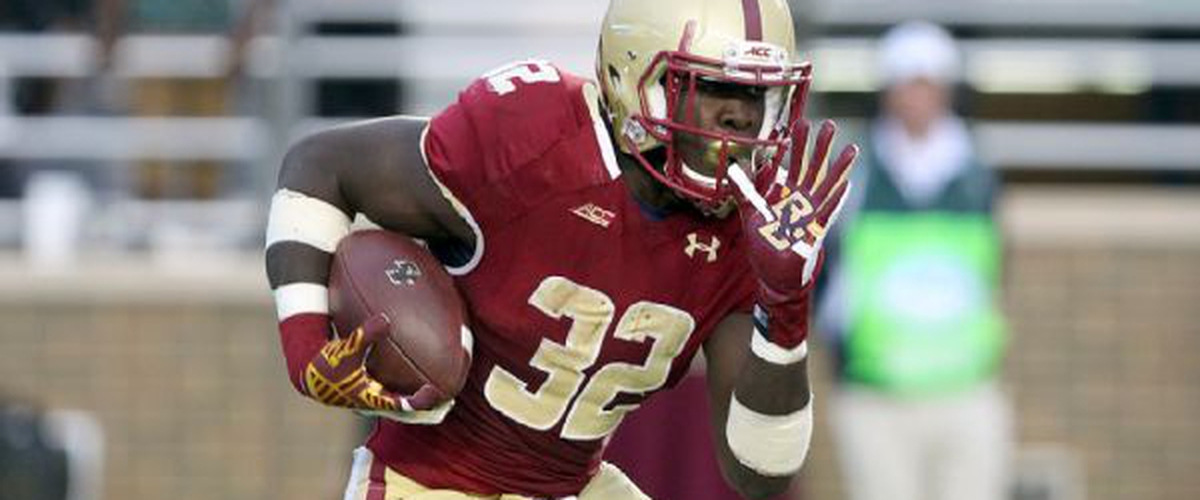 2. THEY WIN THE TIME OF POSSESSION BATTLE: If you want to beat Iowa, wear them out defensively. How do you do that? Keep them out on the field. The Eagles can play a physical game and Iowa is one that likes to play physical against non-physical teams (hence why they beat Ohio State the way they did). Wear them out and the Eagles can put up 20-24 points, which should be good enough to win the game.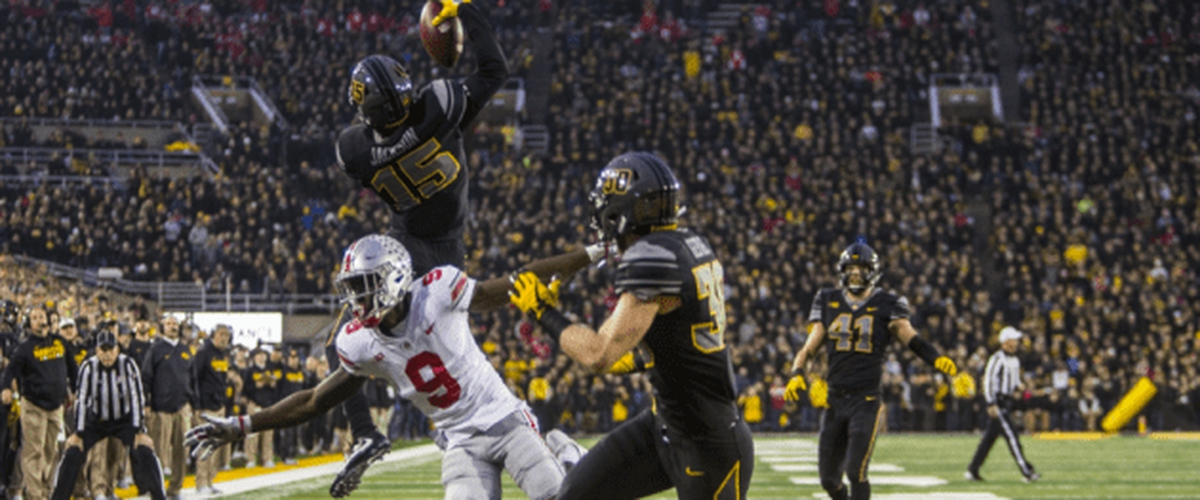 3. THEY DO NOT THROW IT ANYWHERE NEAR JOSHUA JACKSON: Joshua Jackson may be the best cornerback in college football. Just look at what he did to Ohio State by himself. Teams who avoid Jackson in that area will save them the heartache of turnovers. But I think we will see a lot of Dillon/Hilliman running so it may not be too much of a hassle. But if Darius Wade throws his way, it may be very, very bad for the Eagles.
IOWA WINS IF: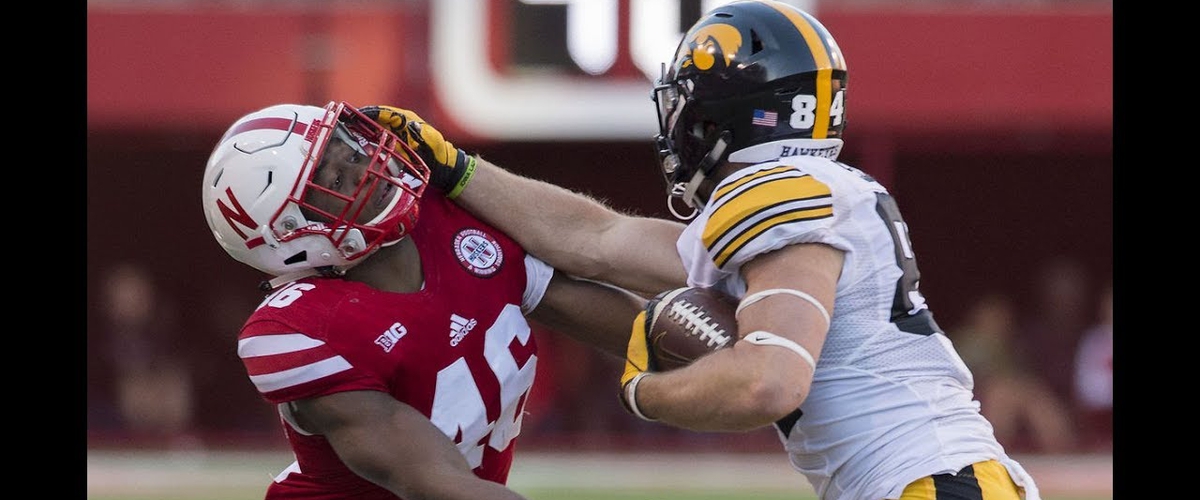 1. THEY HAVE A LEAD IN THE 4TH QUARTER: Make the Eagles pass is a key point for Iowa. It means they have to throw in the area of Joshua Jackson and he can pretty much do whatever is necessary to get the interception.
2. AKRUM WADLEY HAS A BIG DAY: Yep. The guy can run and if the Eagles aren't careful could have major difficulties stopping him. But it means that the Eagles have no answer for him and they dictate the tempo.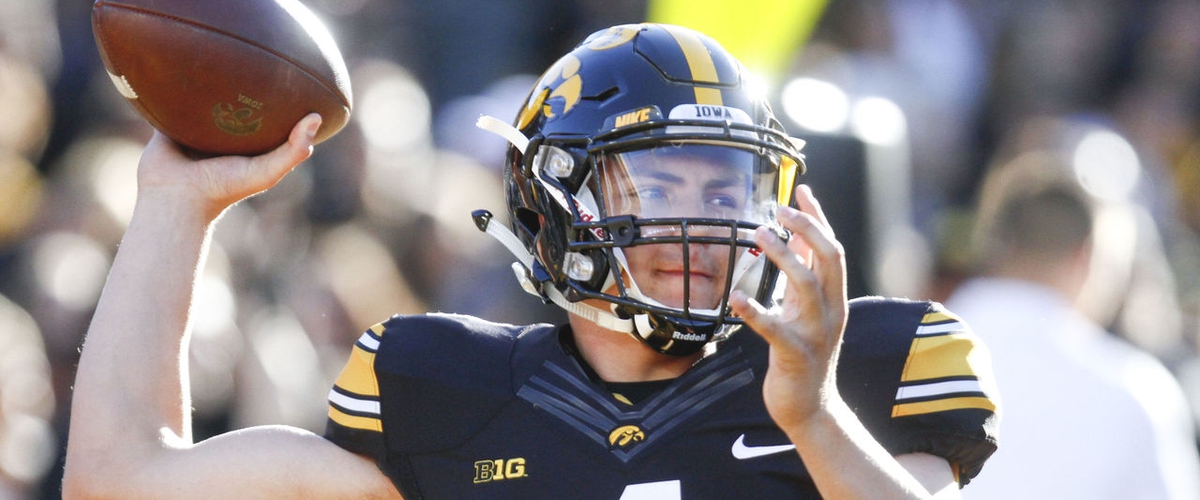 3. NATHAN STANLEY MAKES THE KEY COMPLETIONS: Iowa is, was, and never will be a pass-happy offense. They just won't. But if you're talking third down conversions and those plays to keep drives going, Stanley has to do that. If he can't he may not be out there too long as Boston College may play keep away on the Hawkeyes.
MY TAKE: To the everyday casual college football fan, this may seem to be a boring game on paper. But it may be one that involves strategy from Kirk Ferentz and Steve Addazio and see who makes the right moves. Both have similar styles, but I have to look at the other variables. While Iowa fans travel well, I don't know of going to New York in late December is all that appealing (and so far, most Hawkeye fans prefer to stay home according to the ticket numbers) whereas Boston College fans don't have to make much of a trek to the Big Apple (though I wouldn't expect Yankee Stadium to sell out by any means). I think the Eagles are more amped up as opposed to the Hawkeyes who probably feel this may be beneath them. And I think the Eagles will keep Iowa's defense out on the field longer than the Hawkeyes want. MY PREDICTION: BOSTON COLLEGE 20, IOWA 10.
-Fan in the Obstructed Seat
---