Heels Spring Update w/ Chris Kapilovic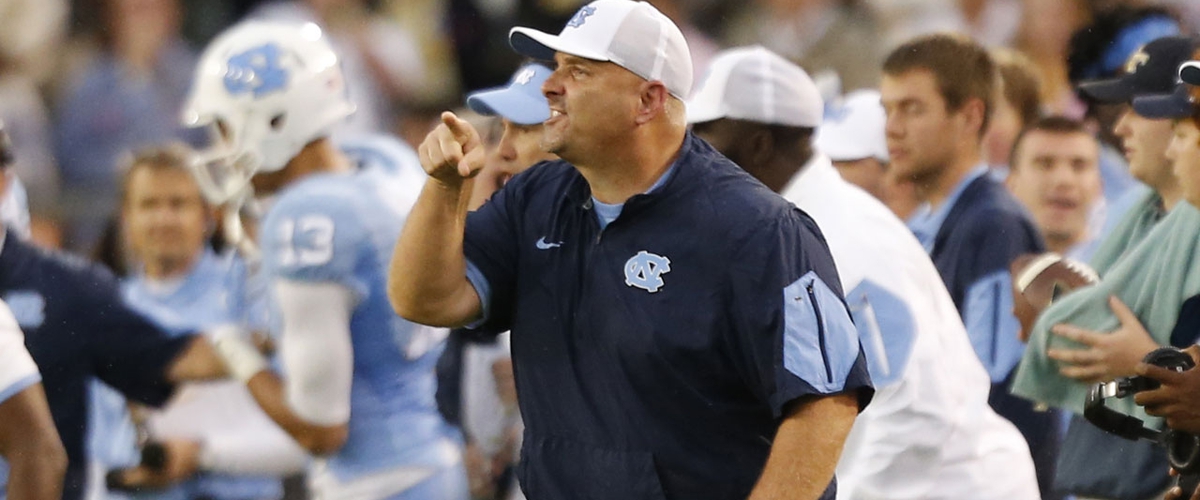 Believe it or not, the spring football season in Chapel Hill is almost over, as just five practices remain before the Spring Game. So it was time to check in on how things are going so far. And who better to ask about offense than OC Chris Kapilovic?
Q: With all the pieces that have departed offensively this offseason, what are you doing to try and rebuild this offense?
A: "We've got some guys that we feel confident in for this season. A lot of the guys got some much needed experience with all of the injury issues from a year ago. We brought some experience in with graduate transfers like Stanton Truitt, Cameron Dillard and Khaliel Rodgers".
Q: We just landed Brandon Harris this weekend. What do Brandon bring to the table?
A: "We brought Brandon in because we know he has talent. We believe he fits our offense better than he fit the LSU offense. He adds a different dynamic to this quarterback battle".
Q: With Mitch leaving early, a quarterback battle has been raging this spring. Any leader in the clubhouse right now?
A: "Not really. All of the guys have had their good days, but they've had their days when they've struggled. Right now Nathan Elliott probably has a slight edge solely on experience in the system".
Q: With the top three rushers from last year gone, who has emerged at the running back position so far?
A: "Stanton Truitt, as I said, has performed really well so far. Jordon Brown showed flashes last season and has built on that in camp. Michael Carter is supposed to be a senior in high school and he's already out here grinding. Guys like Darius Graves and Jacob Schmidt are out here workin hard, too".
Q: How is DeAndre Smith fitting in in Chapel Hill?
A: "He's been great. He's hard on the guys in practice, but is building a relationship with them. He always smiling, always bringing energy. It's working out well and the transition has been smooth".
Q: Besides Austin Proehl, have any other receivers emerged so far?
A: "Juval Mollette is guy we were hoping would step up and he has shown some flashes this spring. Anthony Ratliff-Williams is another athletic player that has shown some flashes in camp. Josh Cabrera has brought some toughness to the receiver group. Toe Groves had a good spring, as well. Thomas Jackson saw some extensive time last year and was productive".
Q: How has the offensive line looked so far in spring ball?
A: "We brought in Cameron Dillard, who started 20 or so games at Florida in a major conference, which is exciting, as well as Khaliel Rodgers from USC who played some center, some guard and even some defensive tackle, which speaks to his athleticism. Bentley Spain has been a strong starter for a while and had a good camp. Tommy Hatton got some good experience last year, as did R.J. Prince. William Sweet got some good playing time down the stretch. Charlie Heck is a long tackle who came in as a tight end and put on some weight. He has vastly improved in camp, as well. Nick Polino also had some reps last year. So I guess last season the negative was you lost some guys you counting on in Peterson and Ferranto and even Jon Heck at times, but the positive was you got some other guys some reps".
Q: Any starter (QB) for the spring game?
A: "You know honestly it's not even going to be a game; more of a scrimmage. The offense will really just go against the defense and we'll just rotate the guys in and out, like a normal Saturday".