Three Teams Have Asked Kaepernick's Adviser About How Motivated He Really Is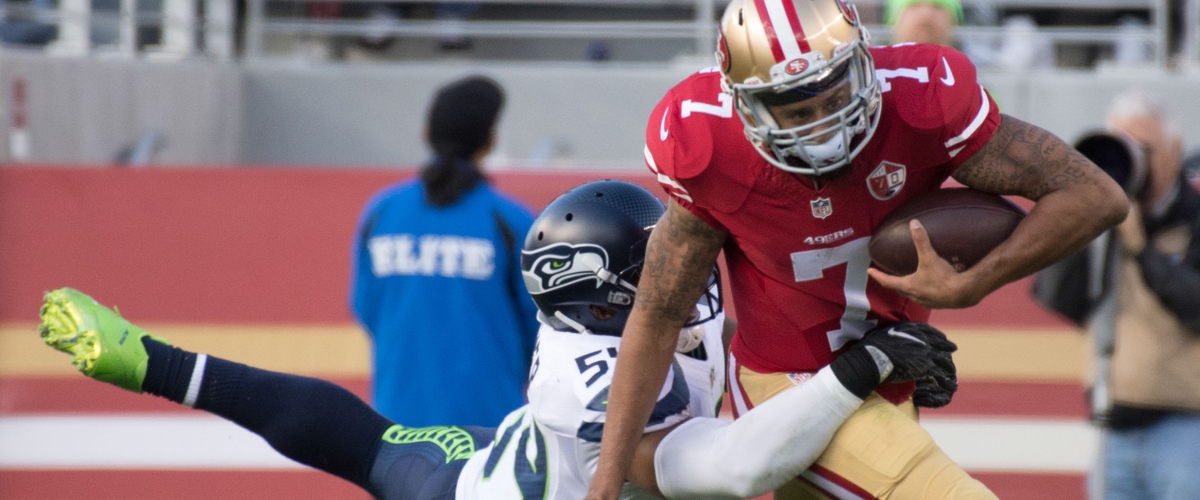 Former San Francisco 49ers quarterback Colin Kaepernick has been a hot topic for discussion over the course of the free agency period. There are a lot of questions to be asked. Does he want to play? Can he play? Is he motivated to get better at football? These are valid questions that teams have asked Kaepernick. Believe it or not, Kaepernick's political stance is not the reason as to why he has not found a new home yet. It has played a factor amounting to teams willing to work with him, yes, but there is more to the story than meets the eye.
Harry Edwards, a renowned sociologist and civil rights activist who has mentored Kaepernick, in an interview with USA Today, said teams have asked about his ability and motivation to continue playing professional football.
"They've asked, 'Can he play? Does he want to play?'" Edwards said. "The last question I can't answer. The first question absolutely. If Kaep makes up his mind, he wouldn't only go in and make a team, he'd put pressure on somebody to start."
Some say that the 29-year-old quarterback is still a free agent because of his decision to take a knee during the national anthem last season.
Edwards believes that some teams were bothered by his controversial actions last season, but not all teams have given up on the young quarterback.
"I don't think there's any question that there are some owners who wouldn't have him in the league, much less on their team," Edwards said. "But I fully expect one [team to sign him], because it's in the best interest of the league to have him on a team."
Per ESPN's Adam Schefter, Kaepernick will be standing for the national anthem next season because he doesn't want the kneeling to distract people from all the good he has done.
Kaepernick started 11 games with the 49ers last season ending with a record of 1-10. His 90.7 passer rating was the best in three years. He ran for 468 yards, second among quarterbacks. Kaepernick connected on just 59.2 percent of his passes ranking 26th among quarterbacks.