What is Next for Eric Decker?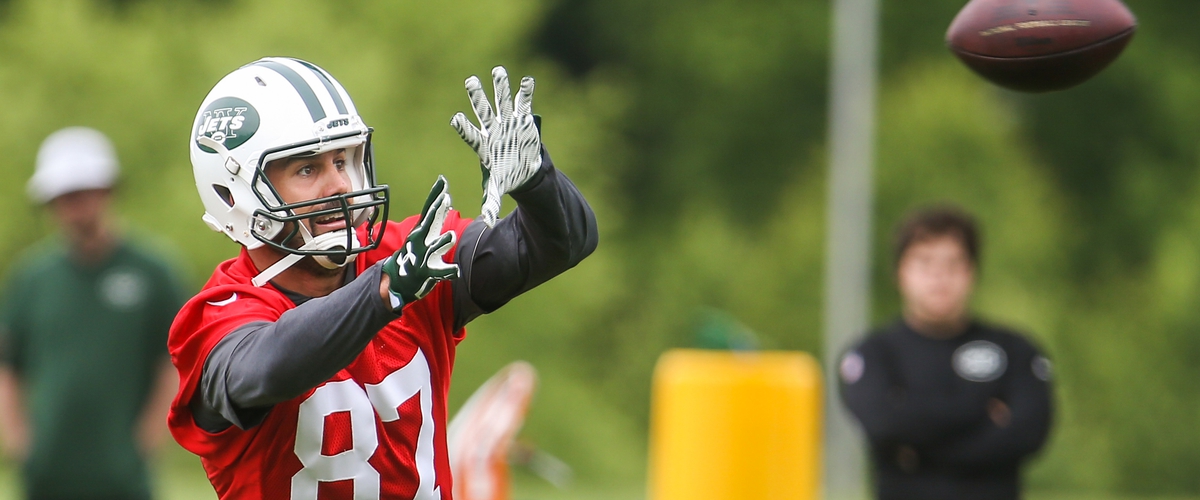 New York Jets wide receiver Eric Decker is now officially a free agent. Decker is the latest veteran to depart from the Jets. This move was mainly to free up some cap space. He was expected to make $7.25 in 2017 and then get a pay raise in 2018. Decker received the news just hours after Davis Harris was cut.
The Jets have also released veterans Brandon Marshall and Darrelle Revis.
Now the Jets are going to be limited at the wide receiver position. Devin Smith and Quinton Patton are injured, Jalen Marshall will be forced to sit out the first four games, and Robby Anderson will miss some time as a result of getting arrested this offseason.
It is a difficult time for Jets fans. Decker was great on the field and performed well in the red-zone. Decker finishes his time in New York (at least for now) with 163 receptions for 2,183 yards and 19 touchdowns. Twelve of his 19 touchdowns happened in 2015. After performing so well in 2015, it was almost a sure sign that he would stay with the Jets for several more seasons. Now it is 2017, and he remains unsigned. Life comes at you fast.
Eric Decker is a great player, but his options are going to be somewhat limited moving forward. At 30-years-old and holding a long list of injuries, only a select few teams are willing to bite. He has not played a full season since 2013 (when he was still with Denver). He missed one game in 2014, one game in 2015, and 13 games in 2016. Where might he land next? Here are three teams that might take a chance with Decker:
1) Baltimore Ravens
There is a lot of talk about Decker drawing interest from the Ravens. The Ravens did just sign Jeremy Maclin, but they could certainly use more depth at the receiver position. Could you imagine a group of Maclin, Decker, Breshad Perriman and Mike Wallace playing in Baltimore?
2) Tennessee Titans
The Titans picked up Corey Davis and Taywan Taylor in the draft, and I believe that Decker could help coach the youngsters to achieve greatness. He would at least be a No. 3 receiver. Decker might not play every game, but I feel like Mariota would appreciate having a consistently talented veteran to throw to. He would fit in well with the system if the Titans have interest.
3) Buffalo Bills
The Bills have been collecting players from all different teams over the offseason. They have Zay Jones and Sammy Watkins, but that is about it. Andre Holmes could be valuable if he steps up, but having Eric Decker on the roster would guarantee talent at the third spot. Bills do not have a lot of cap space, but if the two parties could work out a deal, it would make Maclin's departure less miserable. I am thinking a small 2-3 year contract with a low payout in 2017 and a pay increase plus incentives for next season.
---