Larry Ogunjobi Beat All Odds Against Him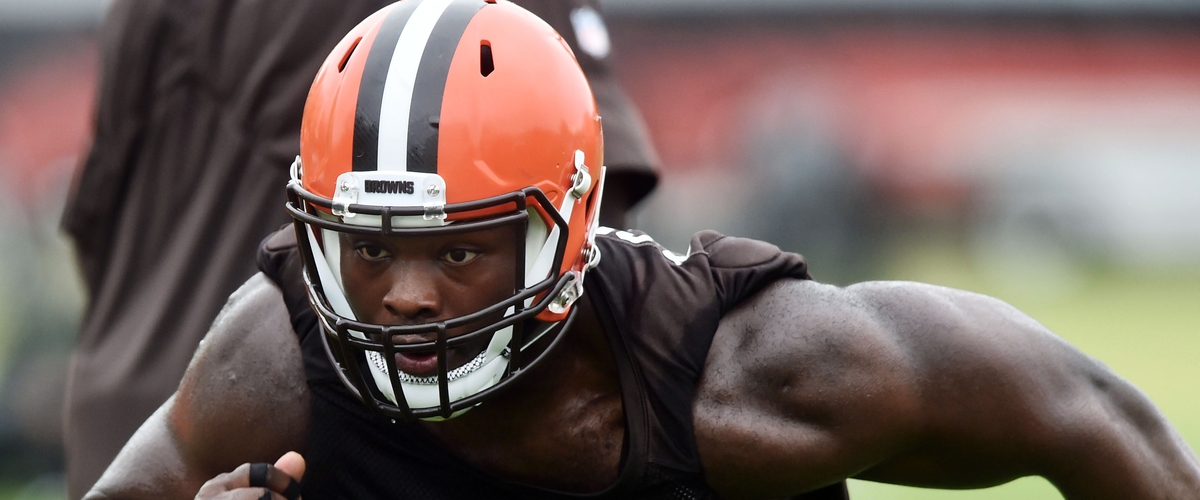 Once a dangerously obese teenager is now dominating in the NFL. Browns defensive tackle Larry Ogunjobi's incredible life story is worth reading.
We are talking about a young man who transitioned from shoving pop-tarts and junk food in his face while playing video games to making serious gains and becoming a football player.
"He's beautiful," coach Hue Jackson said.
Ogunjobi was a dangerously obese kid living in Greensboro, North Carolina. As a teenager, he was 350 pounds.
Mercy Ogunjobi (Larry's mom) said that he was a "great kid, " but she was concerned that he was playing way too much video games instead of exercising and burning calories. The teenage version of Larry was all about mastering video games such as "Halo" and "Call of Duty."
"He'd sit down, eat strawberry Pop-Tarts and just play games all day, all night," said Mercy, who came to the U.S. in 1993. "He started packing weight."
The situation got serious when Larry developed sleep apnea. The first attempt at a personal trainer did not end up working. One day while walking around the park they met a coach who said he could help Larry slim down. Within a month of working with that coach, Larry lost 20 pounds. It was time to start working on football.
"He said, 'You're going to play football.' I said, 'No, I'm not.' He said, 'Yes, you are,' and I said, 'No, I'm not,'" Ogunjobi said. "He got the permission slip from the lady at the front desk (at school), and took it to my mom, and my mom signed it, and I was on the football field that next Saturday."
He was still dangerously overweight but continued to work with this coach. The high school coach didn't know who Larry Ogunjobi was. He only knew him as "a big, old kid at school."
"His parents were afraid he'd eat potato chips, play video games and die," Norwood told The Chronicle-Telegram in a phone interview.
When Larry showed up to high school football workouts, he struggled to bend over and touch his toes. He was always far behind in sprints. He started out playing in a two-point stance and finished his first season playing in a three-point stance.
After playing a few games in high school, he began to realize what a dream it would be to play college football and eventually go pro. He was so determined to lose weight that he went to the YMCA after school to work out every day. Larry would bike and run a half-mile.
Larry went from 350 pounds to 237.
Then his senior year in high school he added some muscle weight to get back up to 267 lbs. To this day, he has not stopped growing muscle. The Cleveland Browns list him as 6-foot-2, 305 pounds.
"I didn't understand the term overtrain because I was just so used to working so hard," Ogunjobi said. "I realized that sometimes you have to work smarter, not harder. I made sure I understood that there is a balance. As hard as you work, you have to rest the same way."
"He started only as a sophomore and was clueless," said Norwood, his high school coach. "By the time he was a senior, I thought he was a solid player."
It took a while, but he managed to make it all the way to the NFL after almost everyone he knew counted him out.