Bold Predictions for the 2018 Philadelphia Phillies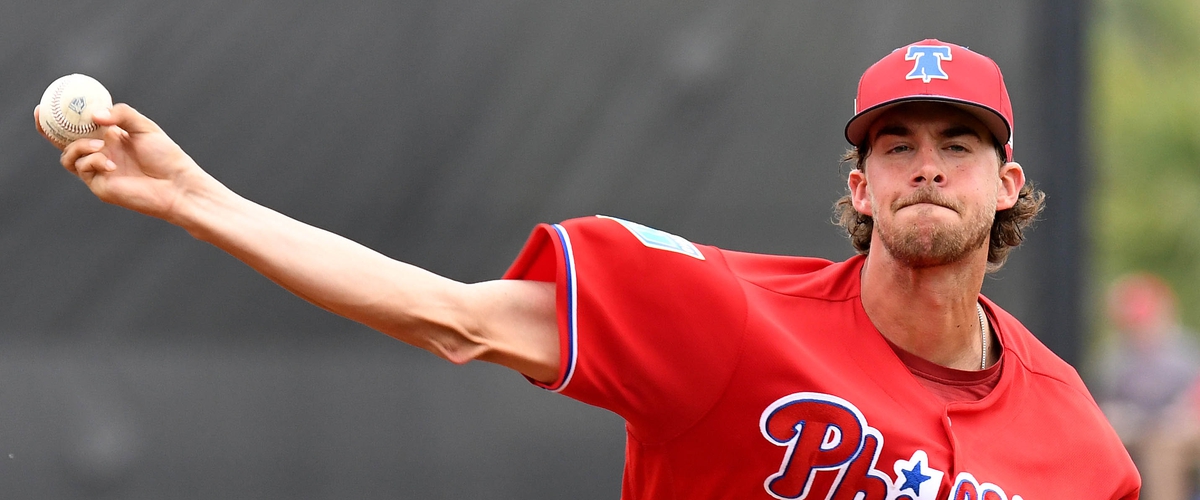 The Phillies enter the 2018 MLB season without many expectations. While the team made somewhat of a splash during the winter by signing veteran Carlos Santana, they are still a very young and inexperienced team overall. The Phillies are coming off another horrible year in 2017, finishing 66-96. Despite the record, the team was competitive post-All Star break, when they started promoting some of their young bats. While it may most likely be another year before the Phillies are ready to seriously compete for the playoffs, the team has several key players that I believe are poised for big years in 2018. Here are my bold predictions for the 2018 Phillies.
1.) Odubel Herrera hits above .300
Center fielder Odubel Herrera has been the Phillies' best player over the past several seasons. While he's guilty of making the occasional bone-headed blunder, he's still one of the best outfielders in baseball, hitting for good average and solid power, while also greatly improving his defense. Odubel hit .281 last year, but that average was greatly watered down by a dreadful May (.182 BA, 30 K's, 1 BB's). Over the other months, he hit .262, .321, .360, .360, .244, and .400. If Odubel can avoid having a dreadful month like the one he had in May of last year, he can absolutely hit .300+ this season. He came up just short of doing so his rookie year in 2015 (.297).
2.) Rhys Hoskins hits 35+ home runs and drives in 100+
First baseman/left fielder Rhys Hoskins set the baseball world on fire when he was called up in the second half of last season. In just 50 games with the Phillies, Hoskins hit 18 homers and drove in 48 runs. Those numbers are even more impressive when you consider Hoskins cooled off at the very end of the year. While it's not realistic to expect him to carry that pace over the course of the entire season in 2018, I do believe he will have another very impressive year hitting the long ball. With guys like Cesar Hernandez, Odubel Herrera, Carlos Santana, Nick Williams, and J.P. Crawford in the lineup getting on base a lot, it's not too crazy to think Hoskins can reach the 100 RBI mark this year either.
3.) Aaron Nola makes the All-Star team
Aaron Nola had a very impressive 2017 season. In 168 innings he went 12-11 with a 3.54 ERA. He struck out 184 hitters and walked just 49. While Nola struggled with consistency in April and May, he caught fire the next two months posting a 3.24 ERA in June (35 K's, 11 BB's) and a 1.32 ERA in July (43 K's, 8 BB's). Overall on the season, he posted a 2.98 ERA in the hitter-friendly Citizen's Bank Park! There is a lot to be concerned with when it comes to the Phillies' starting rotation, however, Aaron Nola is not one of these concerns.
All in all, while the Phillies probably aren't challenging the Nationals for the NL East title this year, there are still plenty of reasons for Phillies fans to have some optimism in 2018. If things click and key guys have the years they are capable of, I think the Phils can surprise some people and finish a lot closer to .500 than they have in recent seasons.
---