Union get 1st Win of 2017 over Red Bulls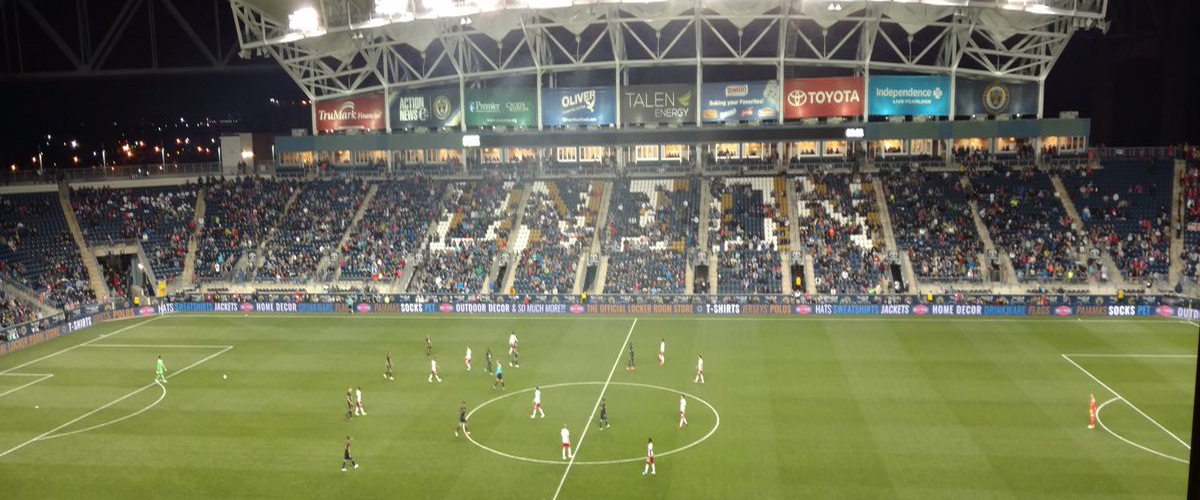 Chester PA: It is a long grind during any season and you will run into droughts and that is what is going on with the Philadelphia Union as they continue to look for their 1st win of the 2017 season as they took on the New York Red Bulls on Saturday Night from Talen Energy Stadium in Chester PA. The Union Last win was on August 27,2016 when they shutout Kansas City 2-0. The Union come into game off a draw to Los Angeles on April 29 while Red Bulls enter battle against Union off a loss to Kansas City on May 3.
Lineups
Philadelphia Union:
https://twitter.com/PhilaUnion/status/860979551333122054
New York Red Bulls:
https://twitter.com/NewYorkRedBulls/status/860982054250577920
Union got ball to start the game and both teams would have some good scoring opportunities and both goalies were up for the test. It would end up being a Scoreless in the 1st half
Red Bulls got ball to start the 2nd half and they Union would open the scoring in the 74th minute as C.J. Sapong, then Sapong would strike again in the 81st minute off a nice pass form Chris Pontius for 2-0 lead. Few minutes later, the Union would ice the game as they would receive a Penalty Kick in the 85th minute and Sapong would take it and he would score for his 1st career hat tick and the 3rd in team history of the Philadelphia Union. A crowd of 16,297 saw the Union win for the 1st time in 2017 as they shutout Red Bulls 3-0. The Union look to build off this win as they take on Houston on May 17 while the Red Bulls try to get back to their winning ways as they take on Los Angeles on May 14.
Video:
Philadelphia Union Jim Curtin:
https://www.youtube.com/watch?v=48pmOAi3YZA
Philadelphia Union Alejandro Bedoya:
https://www.youtube.com/watch?v=hUsooQx4RcI
Philadelphia Union CJ Sapong:
https://www.youtube.com/watch?v=oajGL37oUUg
Philadelphia Union Andre Blake:
https://www.youtube.com/watch?v=dZejSp-0sNI
---