LA Clippers 2015-16 Preview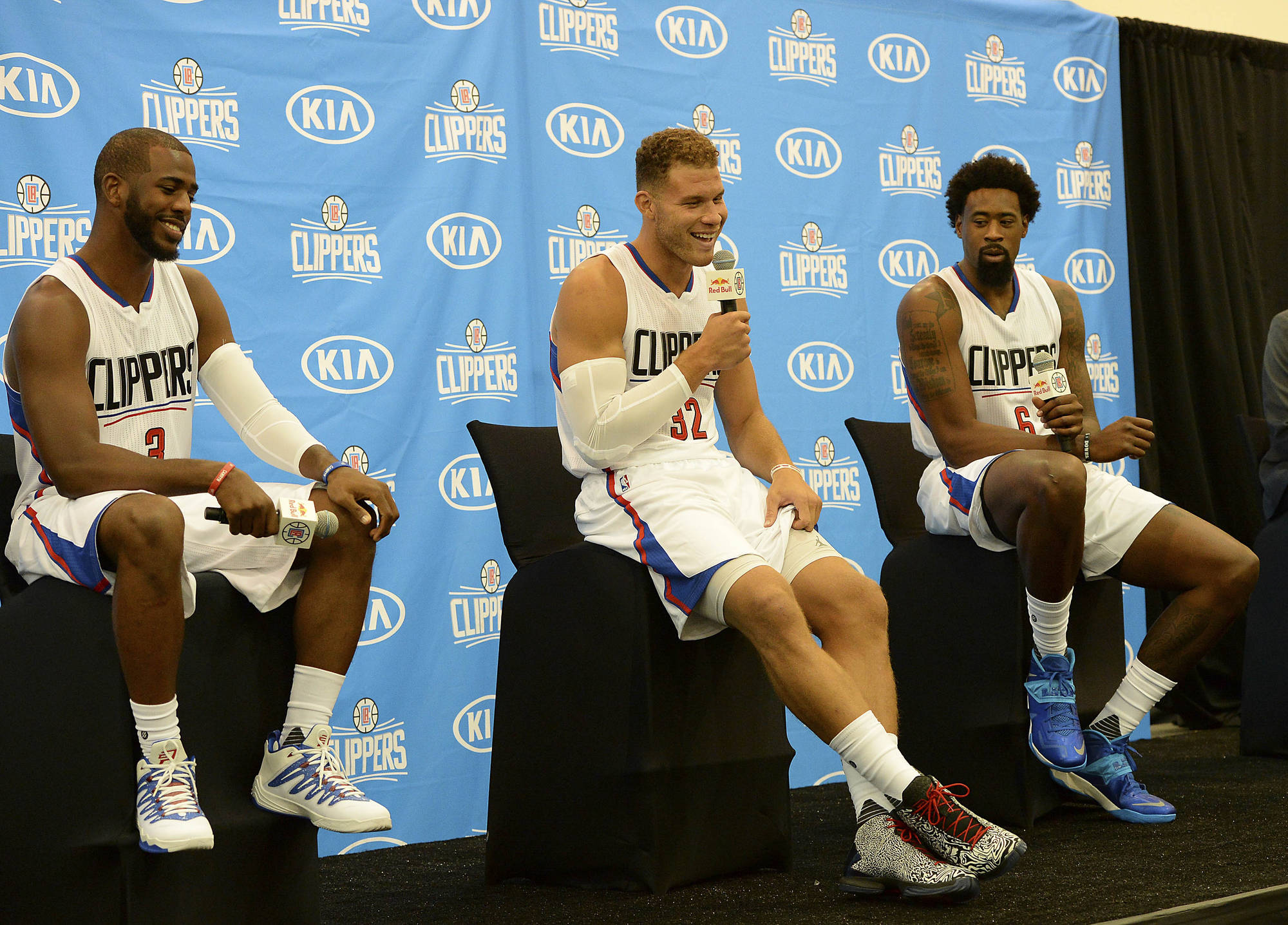 The "Big 3" of the Clippers speak to the media about the eventful offseason.
Jayne Kamin-Oncea-USA TODAY Sports
As the Los Angeles Clippers head into the 2015-16 season, the team has some familiar faces who will lead the charge in Chris Paul, Blake Griffin and DeAndre Jordan. However after another disappointing postseason that saw the Clippers lose to the Rockets, the Clippers front office had a lot of work this off season to ensure this team fulfills its goal of winning a championship. Below is a rundown of key acquisitions made at each position.
GUARDS
Lance Stephenson - SG
One of the glaring weaknesses that the Clippers struggled with last year was not having a shut down perimeter defender. Matt Barnes or Chris Paul were often called upon to shut down the opponents best player whether it was Kevin Durant, Steph Curry, or Dirk Nowitzki. While Barnes and Paul both did an adequate job, Barnes is another year older at 35 and Paul is 6 feet tall, allowing taller players to shoot over him. With the addition of Stephenson, the Clippers get one of the premier defenders in the league as well as someone they can rely on long term as Stephenson is only 25 years old. Not to mention, it will be nice to have someone who is familiar guarding LeBron James. 

Wesley Johnson - SG
Wesley Johnson won't have to move far as he trades his Laker locker room for the Clippers. Johnson brings instant athleticism to the two guard position providing energy off the bench and a change of pace compared to J.J. Redick's 3-point shooting ability. While Doc Rivers has hoped the nickname "Lob City" is done away with, with highlights like the video above, it looks like "Lob City" is here to stay.

FORWARDS
Paul Pierce - SF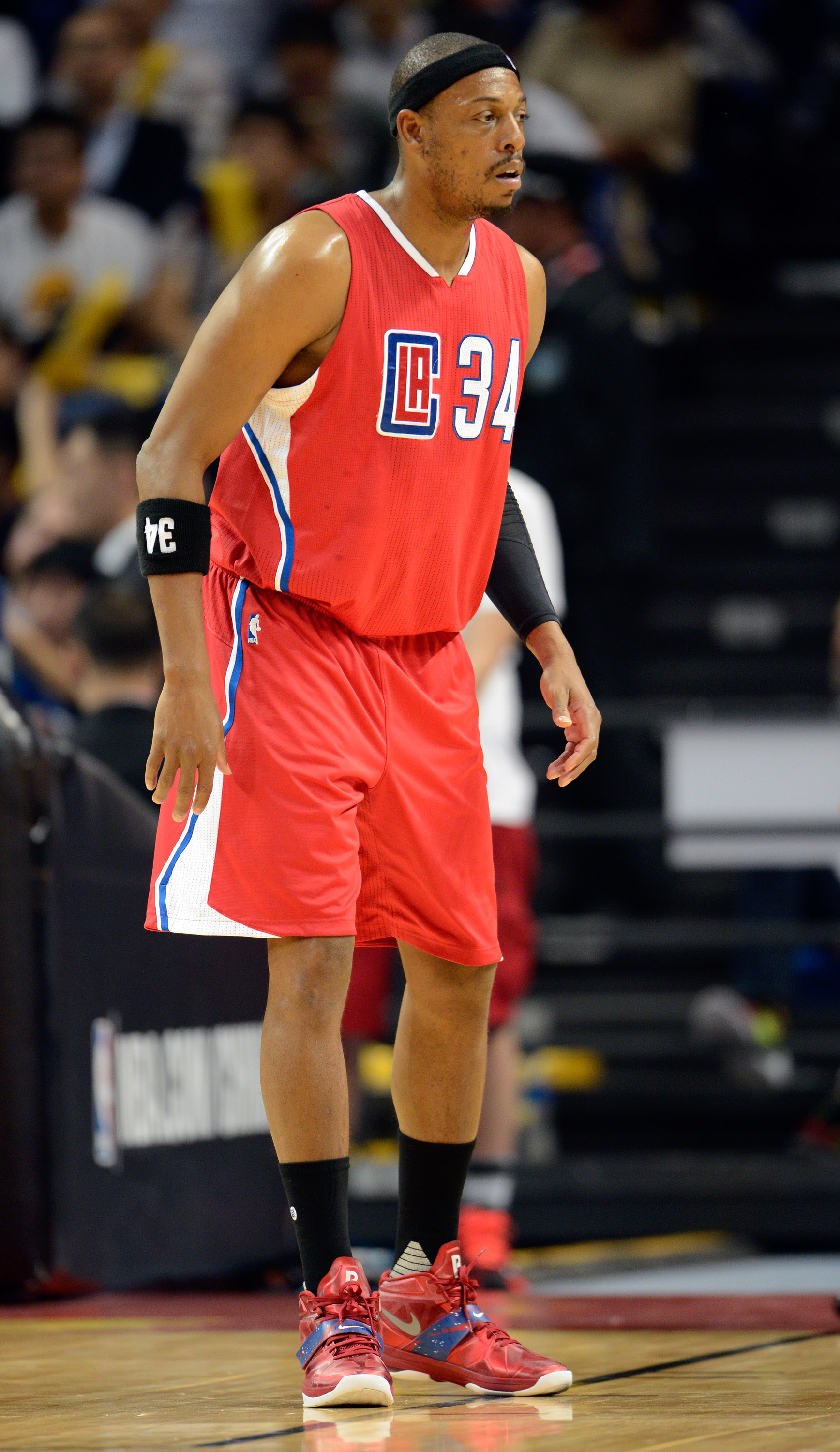 Danny La-USA TODAY Sports
After much speculation over the past couple of years, Paul Pierce finally decided to team up with his coach from Boston and end his career in his hometown. While Chris Paul provides most of the vocal leadership on the team, Pierce provides a championship pedigree and experience that all members of the Clippers can rely on. Even though Doc has won and changed the culture of winning along with Chris Paul, Pierce brings an added leadership presence that players can turn to and work with day in and day out to ultimately reach their potential. As an LA native, it is hard for me to see Paul Pierce in an LA uniform as I have grown accustomed to him being on the rival team, however if the Clippers are going to take the next step, Pierce will provide the mental toughness, fortitude and leadership to guide this team to somewhere it has never gone before. 
Josh Smith - SF/PF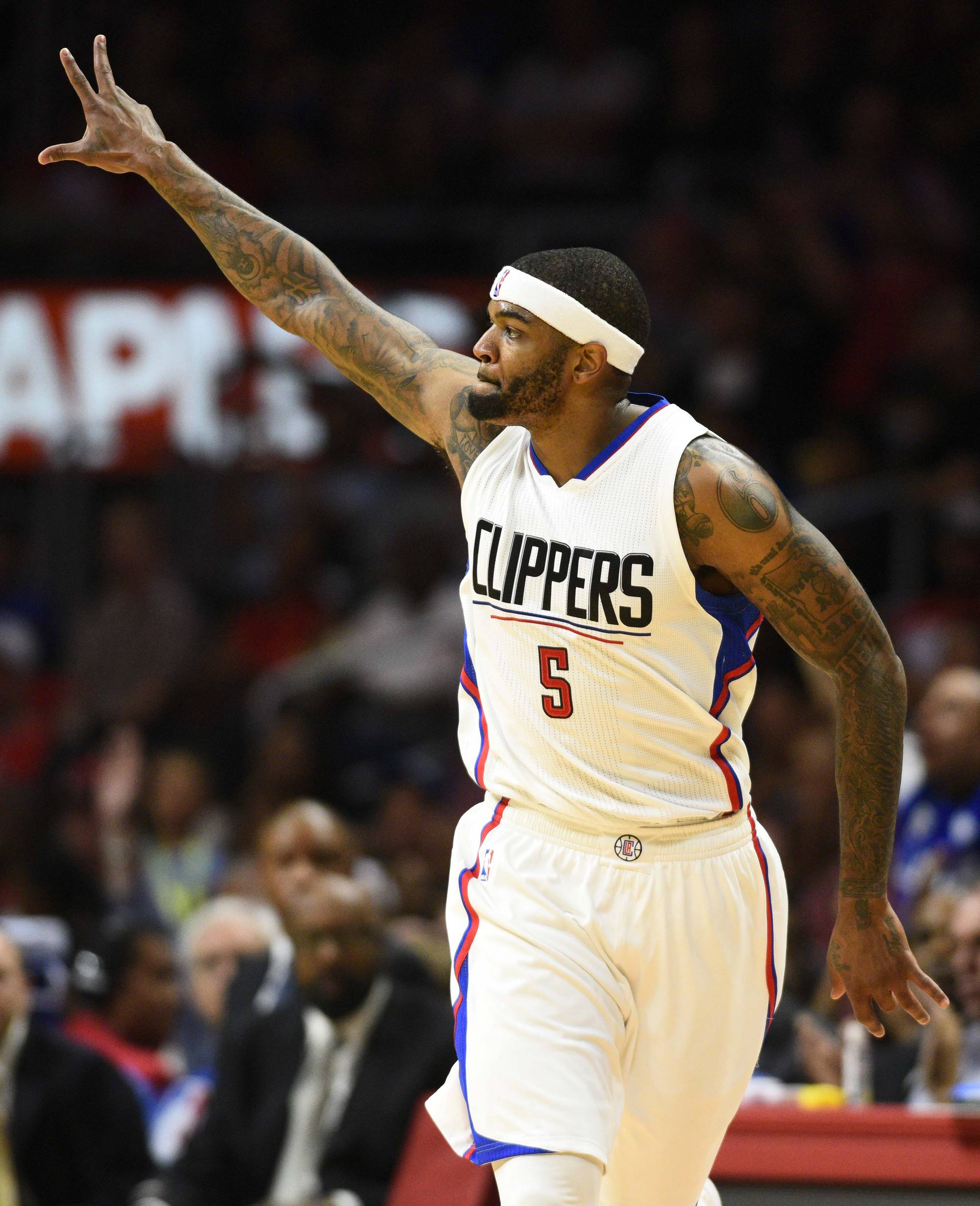 Kelvin Kuo-USA TODAY Sports
One of the main reasons why the Clippers were unable to advance into the second round of the playoffs for the first time in franchise history was due to the excellent play of Josh Smith. Smith single-handedly saved his former team's season during Game 6 of the Western Conference Semifinals where he scored 14 points in the 4th quarter, sparking a rally from 28 points down in the game. Having that fresh sting in mind, the Clippers decided to add the streaky veteran to their team. Taking the veterans minimum contract of $1.5 million, is a minimal risk for the Clippers and a complete value to the team who often lacked productive scoring with the second unit outside of Jamal Crawford. While Smith was waived by the Pistons half way through the season because of his poor performance, he was able to find his niche within the Rockets offense. The Clippers hope Smith continues his hot play from the playoffs and send other teams packing instead of their own.  
CENTER
DeAndre Jordan - C
Danny La-USA TODAY Sports
Not since "The Decision" by LeBron James has there been a more exciting free agency period than what we witnessed this past summer with DeAndre Jordan. As soon as the calendar hit July, it seemed as though it was all but inevitable that Jordan was heading to Dallas. When I heard the news in early July, I was devastated because I felt like the Clippers were heading in the right direction with the addition of Lance Stephenson and Paul Pierce expressing interest in signing with the team. J.J. Redick famously gave the Clippers a F- grade for free agency in an interview with Bleacher Report Radio. However, Jordan only announced a verbal commitment and before he could officially sign on July 9th, the Clipper brigade headed to Texas to talk him out of it. It was Blake Griffin, J.J. Redick, Chris Paul, and Doc who were able to convince Jordan to change his mind and resign with the Clippers. This was a franchise saving move as the Clippers looked to be cursed again with their biggest asset walking away and getting nothing in return. With DeAndre returning, the Clippers welcome back their rim protector. 
What to Expect
Coming into the offseason, it was unclear what the Clippers were going to do. Would they keep the nucleus in tact? Would they blowup the team and start all over? Trade key pieces away? It appears that the Clippers were able to get what they wanted without having to give away too many of their assets. They got rid of an aging defender who was guaranteed to lose his temper and end up with at least 15 technical fouls by the end of the season. They got rid of the Spenser Hawes experiment which never was able to pan out. They were able to retain their 6th man star in Jamal Crawford who many thought would be sent elsewhere for younger pieces. They were able to add a 10x All-Star and NBA champion, keep their last line of defense and add a shutdown defender. On paper the Clippers look great and ready to compete with the likes of the Spurs, Thunder, Rockets and Warriors for the Western Conference crown. However it remains to be seen if this roster will stay healthy, come together and ultimately find a way to exceed people's expectations. I am concerned that teams in the playoffs will resort to hack-a-Jordan and Josh Smith as both have awful career free throw shooting percentages. It also remains to be seen if Stephenson can shake off his poor performance last season with the Hornets and resurrect his Pacer form. There are also questions of whether Paul Pierce will stay healthy throughout the season and have enough juice to make it through a long playoff run. These are all concerns that will be answered sooner or later. However, I believe that the Clippers are one step closer to the title, and that with a little luck on their side, they will find a way to adapt to make a long run into May and hopefully June. 
---