Los Angeles Angels New Acquisitions and New Opportunities for 2016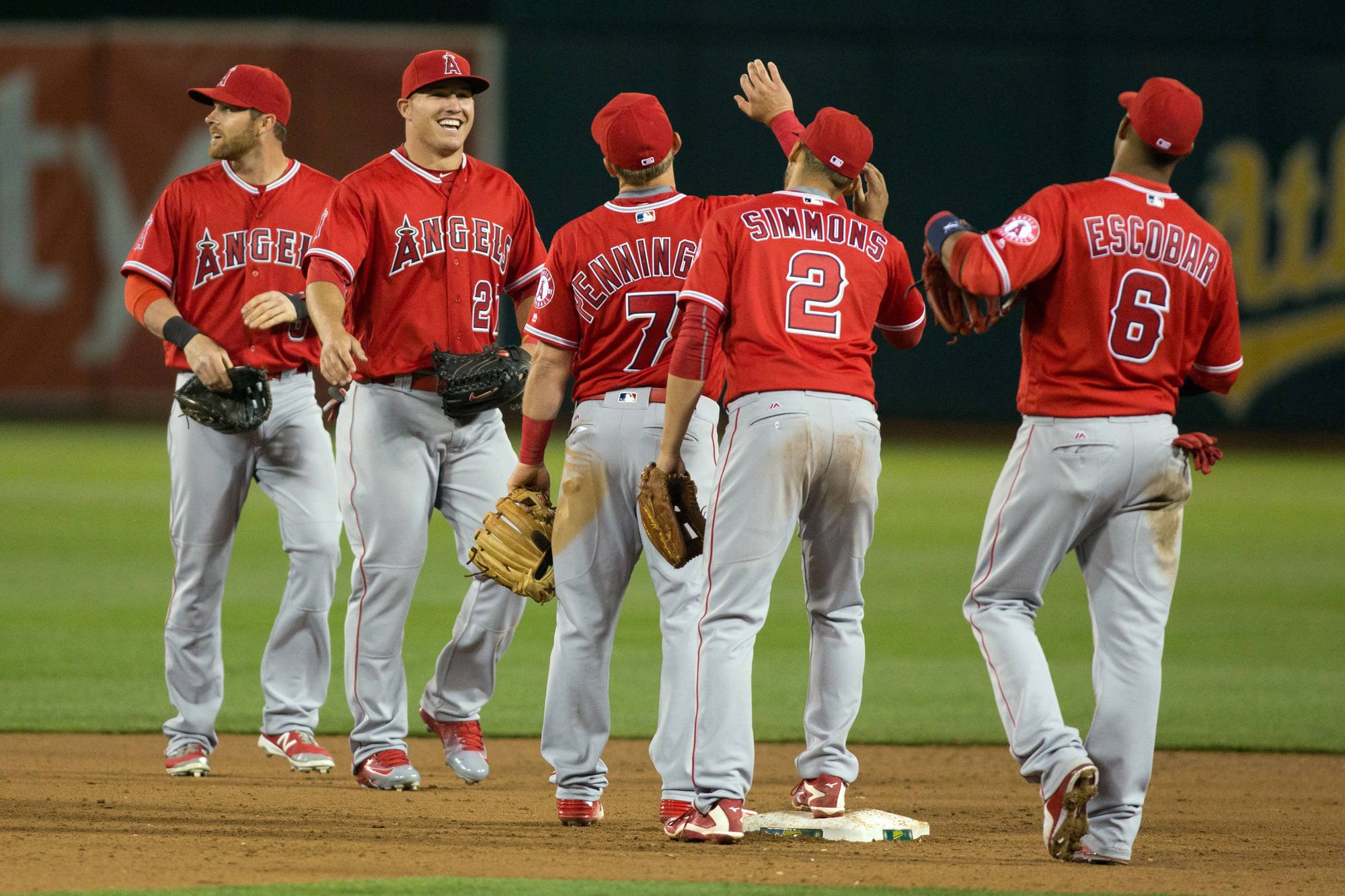 Neville E. Guard-USA TODAY Sports
The Angels had a quiet off season compared to seasons past, not going after any of the big fish in free agency but instead finding value from each player they signed. After experiencing firsthand that you can't buy your way to a championship, (i.e. Josh Hamilton, Vernon Wells, C.J. Wilson, Albert Pujols), the Angels are relying more on a Kansas City approach that focuses less on buying the supposedly best players on the market based on an incentive driven contract year, but rather looking at players who have found success in the majors but who may have not had the standout numbers going into the final year of their contract. The current roster is full of players with manageable short-term contracts, with only Trout, Pujols and Simmons locked in beyond 2018. Let's take a rundown of some of those players who look to spark the Angels both offensively and defensively.

Andrelton Simmons - #2 SS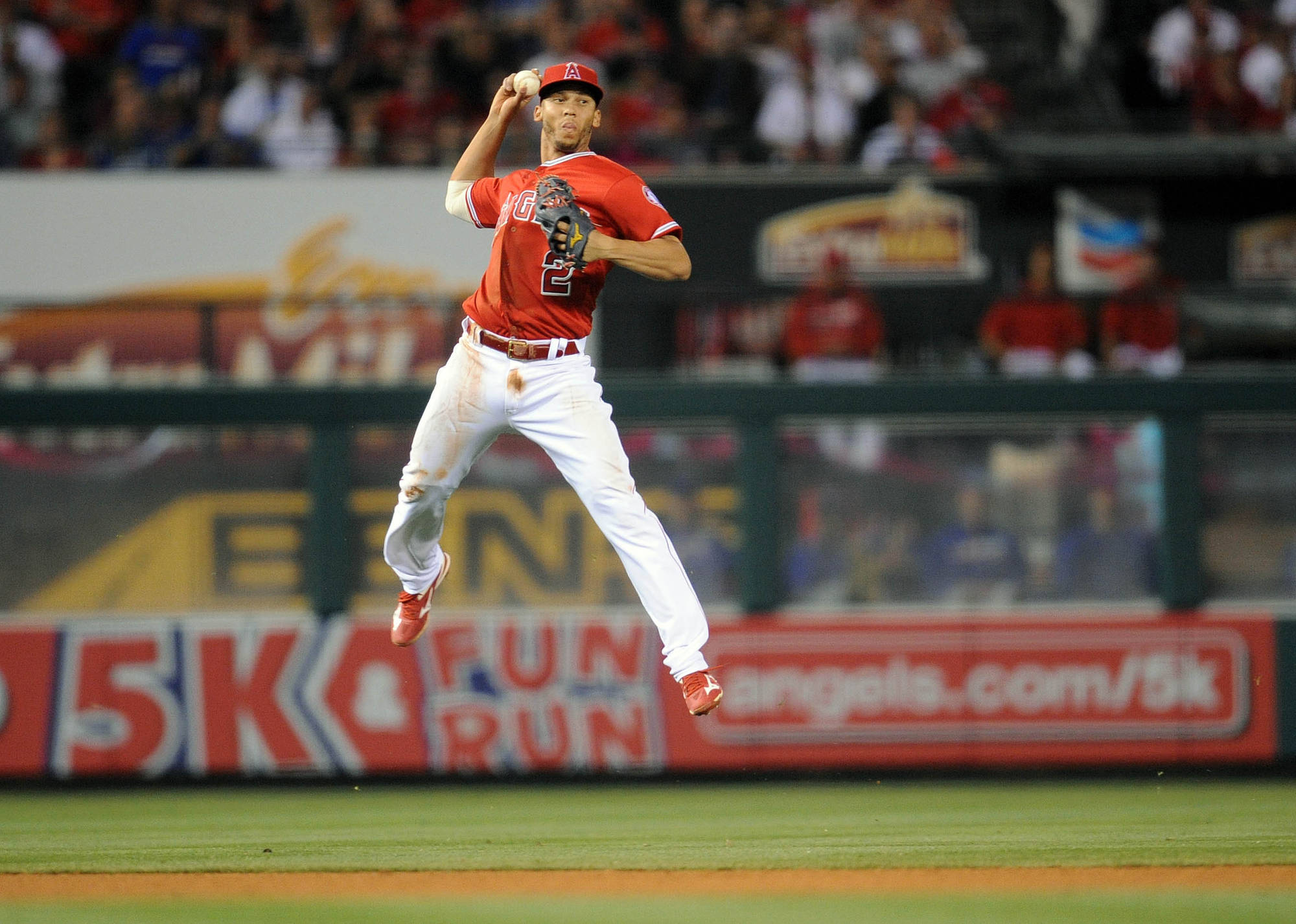 Gary A. Vasquez-USA TODAY Sports
Newly acquired SS Andrelton Simmons is not part of the short term plan as he is signed through 2020 when he will be 30 years old making $15 million. Simmons adds necessary youth to the demanding position of SS where players must cover a lot of range and get the ball out of their glove to turn double plays and make across the body throws in mid-air. Known for his defensive ability with two Gold Glove awards in 2013 and 2014, Simmons looked sharp with the bat in spring training batting .367. While I don't expect him to hit at that level all season, Simmons should be able to improve on his career batting average of .256 and reach numbers closer to the .289 average he had his rookie season with the Atlanta Braves. Along with his glove, Simmons has lightning speed which should help the Angels in advancing himself in scoring position and help make spectacular plays in the outfield. The Angels have stepped away from the traditional long ball approach that was envisioned by former GM Jerry Dipoto, and now have put an emphasis on small ball tactics which made Mike Scoscia famous during his successful championship run in 2002. Simmons should thrive in this system and continue to make the defensive gems that he is known for.

Yunel Escobar - #6 3B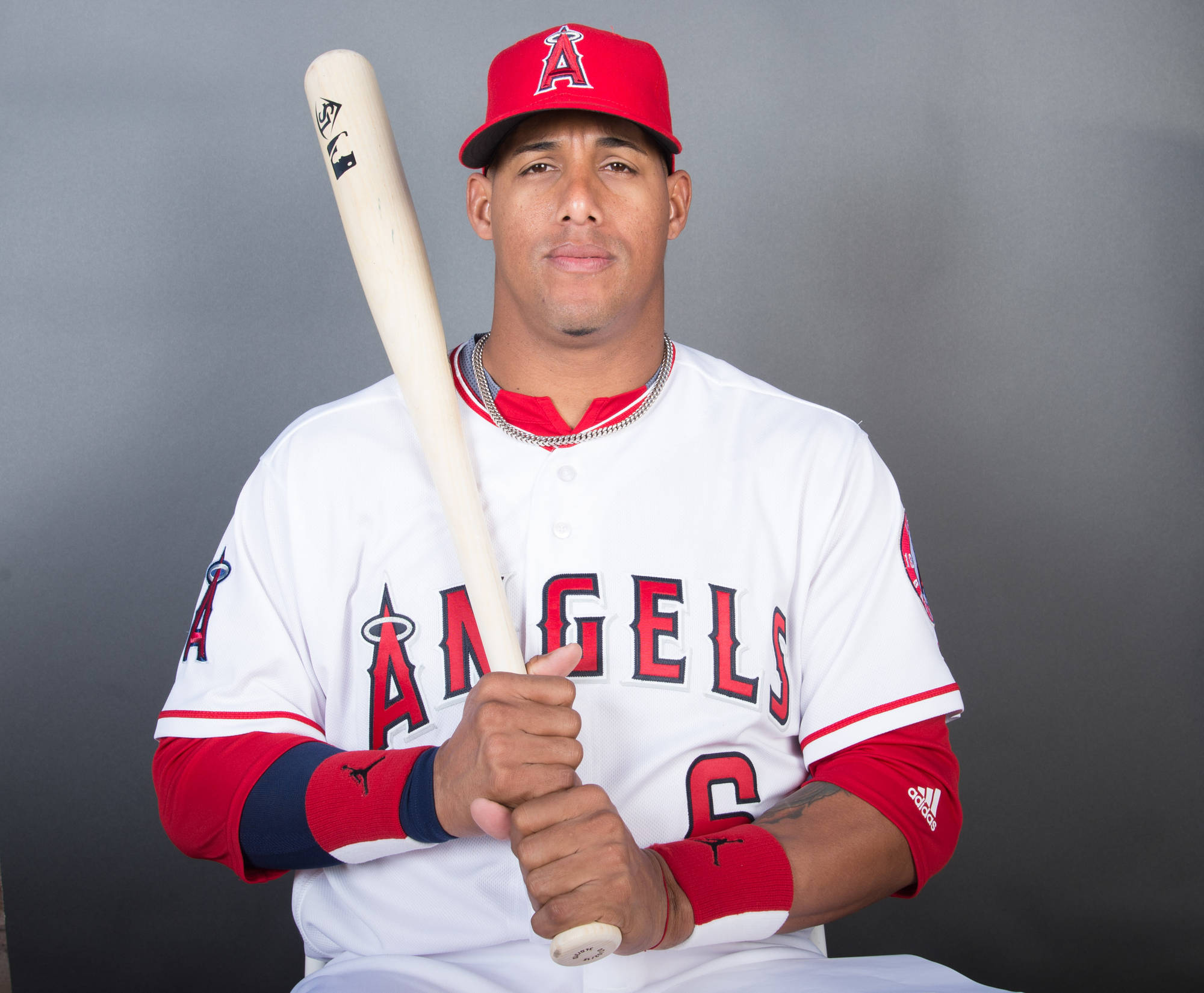 Kyle Terada-USA TODAY Sports
The Angels struggled to find an everyday starter at third base last season with David Freese often hurt and Kaleb Cowart unable to produce at the plate. In order to reassure this position, the Angels acquired Yunel Escobar who started for the Washington Nationals a season ago. Escobar excelled at 3rd base last season, posting his 2nd best batting average of his career at .314 and a solid .970 fielding percentage. Over his nine year career, Escobar has never been known to put up power numbers with his highest home run total in season capped at 14, however in his limited postseason experience, he posts a .421 batting average and an OPS of .947. Escobar should be more than capable to provide consistency at the third base and help solidify the Angel infield with his glove and bat.
Left Field Committee
Probably the biggest hole for the Angels last year was the void in left field. After the Angels called it quits with Josh Hamilton, they were left scrambling to find a decent replacement. In a desperate effort, the Angels signed David Murphy, Shane Victorino and David DeJesus mid-season with the hopes that one of them would be able to fill this role. Unfortunately, none of them were able to secure the position due to a lack of consistency. With none of those players being brought back to the organization, many people thought that the Angels would sign a big free agent name such as Jason Heyward or Yoenis Cespedes. The Angels, however, decided to go in a different direction and look at the numbers to determine the value of their future left fielder. After watching the different exotic cars that Cespedes bought in the off season, I am glad that the Angels did not invest in his high end car lifestyle as displayed in the video below. Let's take a look at the two players who will attempt to restore effectiveness in left.
Craig Gentry - #3 LF
Craig Gentry enters the season with high hopes to return to form from a couple seasons ago where he was helping the Texas Rangers make the playoffs including a world series appearance in 2011. If you look at his numbers from last season, you would think that the Angels were crazy in bringing him in with a batting average of .120 in only 26 games played. However, given his history of playing in the A.L. West with the Rangers and A's, the Angels were able to experience first hand Gentry's talent and ability to help the teams he's played for. Craig's greatest asset is his speed. His speed has allowed him to make up ground in the outfield and make plays when he would otherwise be out of position. In each of the seasons he has played in left field, Gentry has had no more than 1 error showing his ability to play the position. In addition to his speed helping him out on defense, Gentry has been able to utilize his skill on the base path where he currently is ranked 7th all-time in successful stolen base percentage at 86% with a career 77 stolen bases. As the Angels try to get back to their small ball approach, Gentry should see ample opportunities to showcase his speed by continuing to steal bases and executing on hit and runs with him on base. I think Angels management saw the last two seasons as anomalies for Gentry who dealt with multiple injuries. Given his production from 2011-2013, I think the Angels have found value in Craig and can feel confident that 2016 will be a bounce back year for him to approach similar numbers in his 2013 season where he batted .280 with 20 stolen bases.

Daniel Nava - #25 LF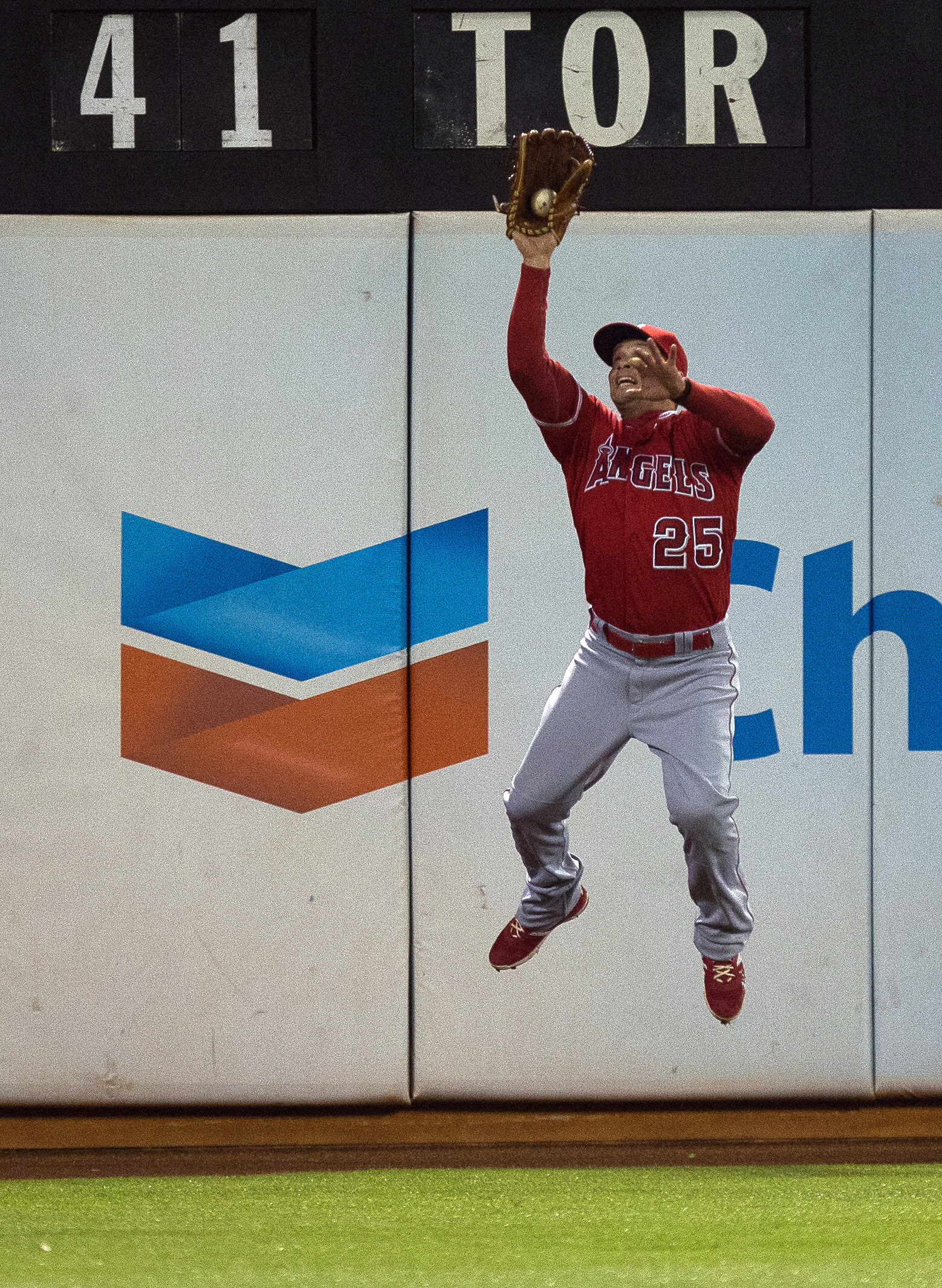 Kelley L Cox-USA TODAY Sports
A true journeyman of the game, Daniel Nava didn't make his big league debut until the age of 27 in 2010 for the Boston Red Sox. In five years in the majors, Nava has a career batting average of .265. You might say, that number isn't too impressive, however when compared to the career averages of Jason Heyward .267 and Yoenis Cespedes .270, as general manager you have to wonder why you would pay an extra $16 million for a player whose production isn't significantly better than other cost effective options. Believe it or not, Nava has the highest career OBP out of the three at .358 compared .319 and .352. The Angels were clearly unimpressed with the market price for the top left fielders and decided that it wasn't worth their investment to sign a player to a max long term deal. Instead, they looked at the numbers and found that for the production they desired, Daniel Nava and Craig Gentry could fit that role. Nava brings a combination of patience at the plate and world series experience to a team that has the talent to make a postseason run. Coming off a spring that saw Nava hit .419 in 43 at bats, look for him to bounce back and regain his form to hit closer to his career average of .265.
C.J. Cron - #24 1B
While not a new addition to the ball club, C.J. Cron finds himself in an increased opportunity to make an impact for the Angels. With Pujols continuing to age and relied on as the DH, Cron will continue to find consistent playing time as the starting first baseman. With 113 games played last season, Cron if healthy, should find himself playing close to every game this year. With an increase in playing time, the Angels hope that he can provide power in a lineup that has been missing for sometime. At 6'4'' and 235 lbs., Cron leaves no doubt when he hits homeruns as he often clears the fence with ease. What has been difficult for Cron, has been plate discipline. In his second season with the team last year, Cron had a strikeout percentage at 23%. Coming into this year, it is priority for Cron to work deeper into counts and be able to make pitchers pitch in areas that he is comfortable in to make contact and put damage on the ball. Cron has the ability to have a 30 home run season, 2016 hopes to be the first of many as Cron should be able to assert himself as the first baseman of the present and future.

Carlos Perez - #58 C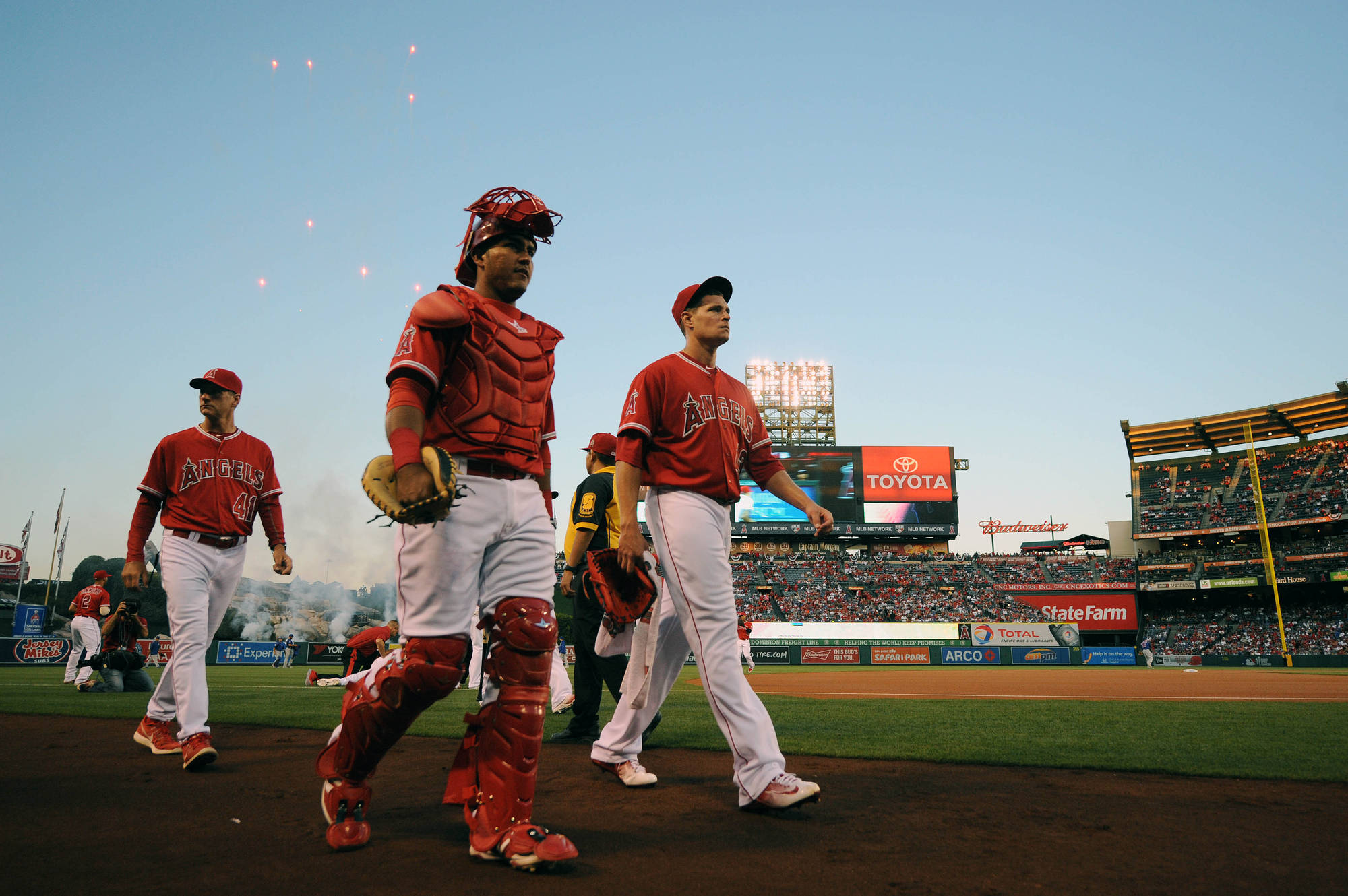 Gary A. Vasquez-USA TODAY Sports
Often competing for playing time behind Chris Iannetta last season, Perez entered 2016 as the favorite to win the starting catcher position based on his stellar play last season. With a .991 fielding percentage and .377 caught stealing percentage, Perez was able to standout last season as the go to catcher that the Angels were hoping he could develop into. Breaking away from the tradition of terrible hitting from the catcher position, the Angels were pleasantly surprised to see a .250 batting average for a position that was accustomed to hitting .220 or below. More importantly from Scioscia's perspective, Perez has been able to develop rapport with the pitching staff and get it done on the defensive end, by blocking pitches in the dirt and framing the edges of the strike zone. While not the biggest name that people are talking about, Carlos Perez should have a quiet, solid season behind the plate and help the team both as a fielder and batter.

Conclusion
The Angels clearly chose to make more economic decisions this off season by not signing the biggest names in the market. Given the lack of results that their big-spending has gotten them, the Angels have chosen to find players with value who can produce and fill various roles that were missing last season. While the names may not be the most recognizable in the league, the Angels have found quality and depth for a team that struggled to find quality starters at key positions last season. As the new acquisitions and familiar faces get settled into their new roles, look for the Angels to find consistency and rhythm heading into the beginning of May and make their climb to the top of the A.L. West. 
---