Los Angeles Dodgers 2016 Starting Pitching Preview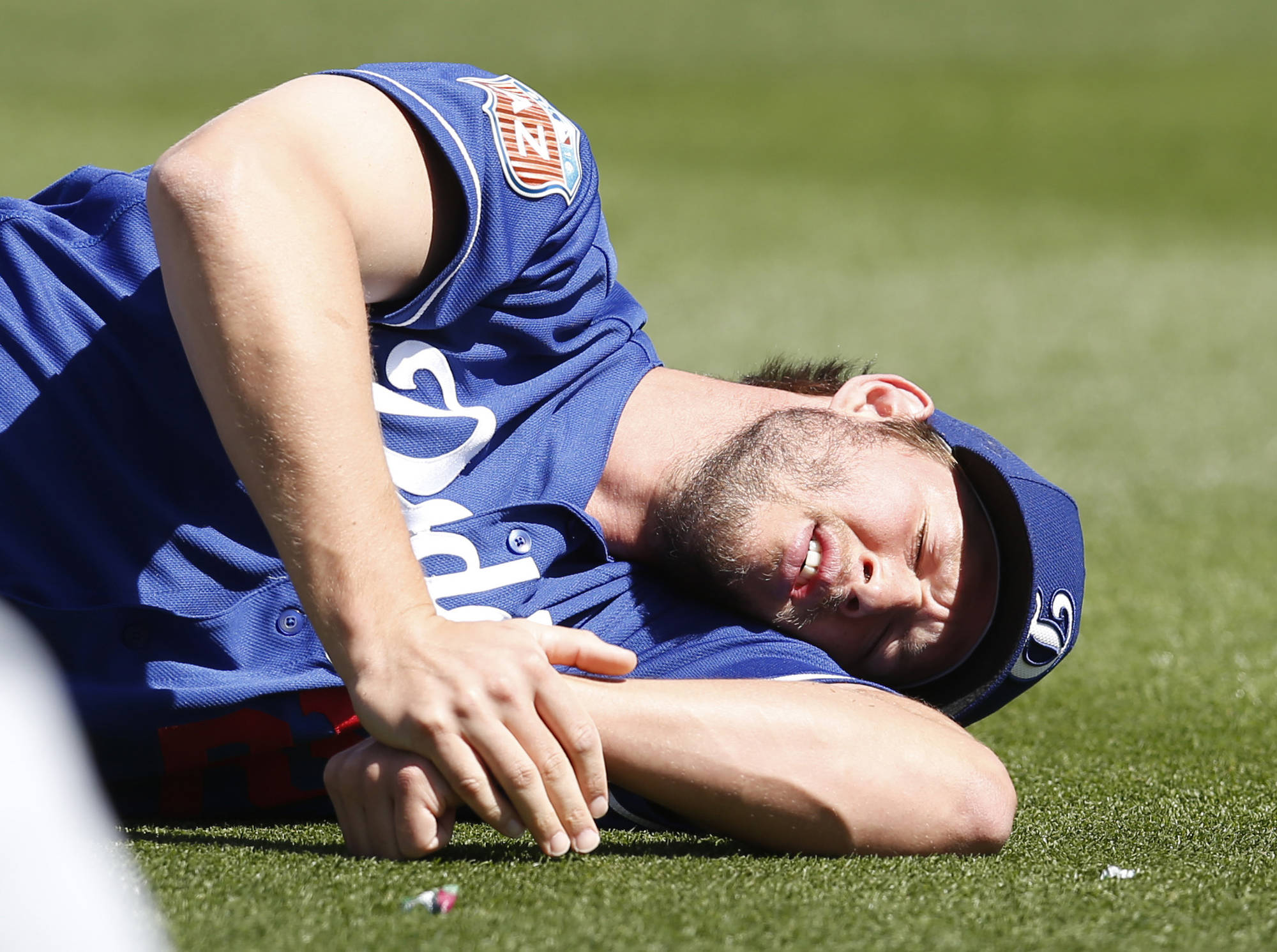 Rick Scuteri-USA TODAY Sports
It has been a long offseason for Dodger faithful as the team saw arguably their best pitcher from a year ago spurn them and sign with divisional opponent Arizona Diamondbacks. With Zack Greinke gone, the Dodgers needed to make moves to fill an otherwise strength from last year's ballclub. While they didn't sign any of the top free agents in David Price, Johnny Cueto or Jordan Zimmermann, the team did make some nice economic moves that should help this team add more depth to the starting rotation than in years past which relied primarily on the 1-2 punch of Kershaw and Greinke. Below I examine what to expect from the projected starters for the Los Angeles Dodgers. 
Clayton Kershaw #22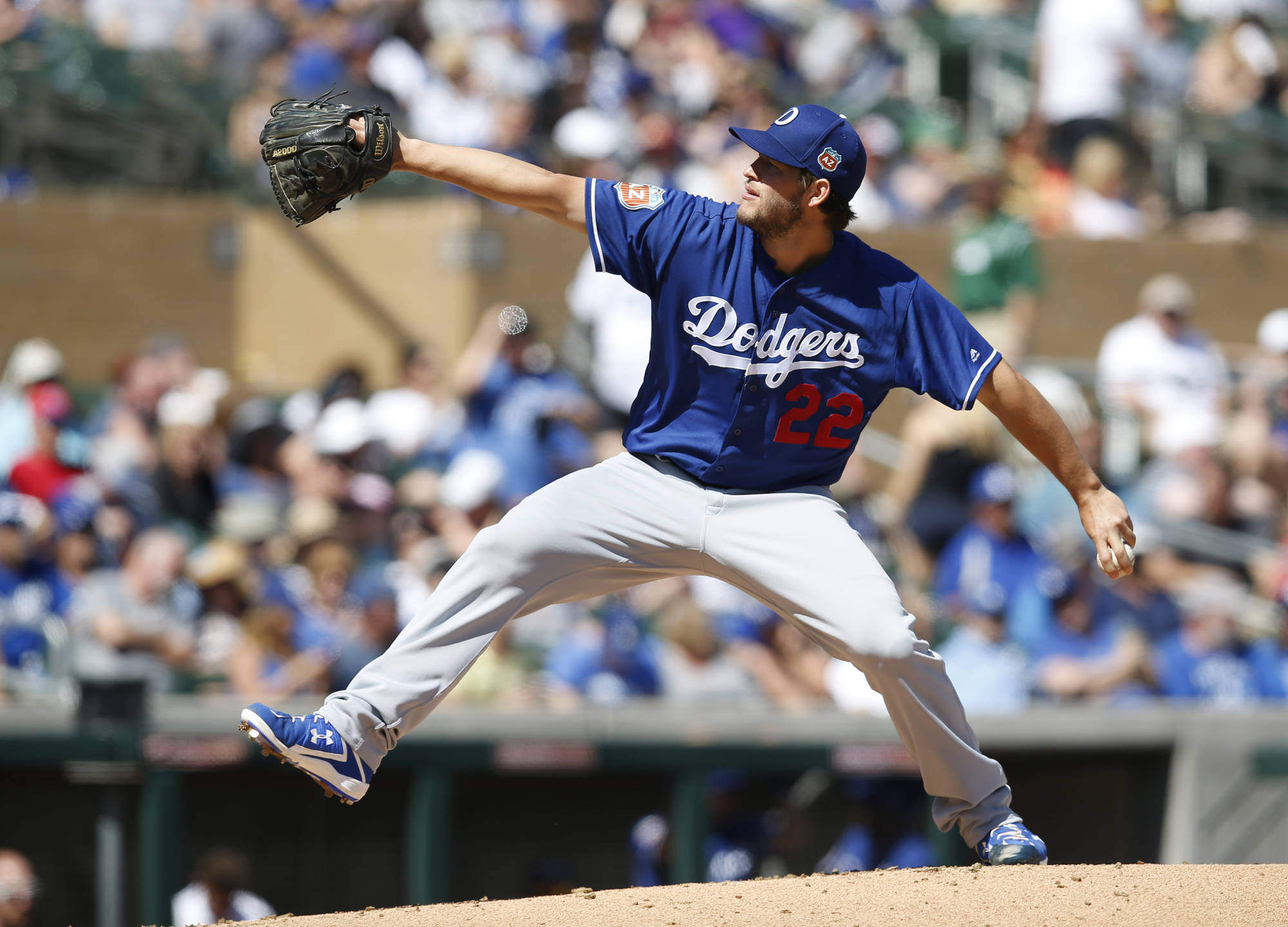 Rick Scuteri-USA TODAY Sports
Still the most coveted arm in the MLB, pitching ace Clayton Kershaw shows no signs of slowing down anytime soon. With a 2.11 ERA average over the past five seasons, the 5-time All-Star continues to amaze at the age of 28. He has been the model of dominance and consistency finishing the 2015 season with his most shutouts and strikeouts out of any other season. His approach and respect for the game makes him a great role model and  leader in the clubhouse, the type of player that any organization would want to have as the face of the franchise. Unfortunately, he can't pitch every day, but more often than not when he starts, management can rest assured that their odds of winning are in their favor. Look for another record breaking year out of Kershaw who should again compete for the Cy Young award. 

Scott Kazmir #29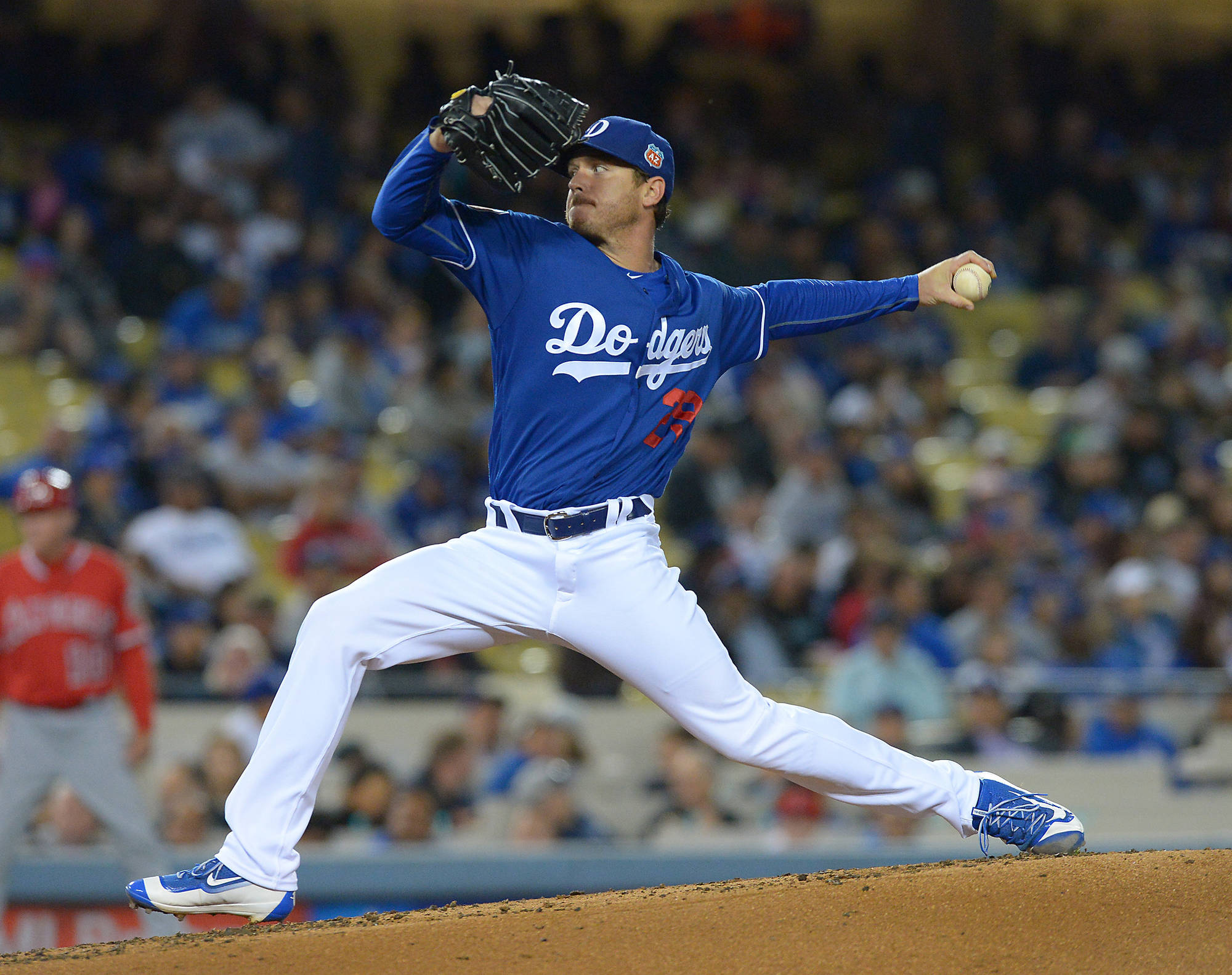 Jayne Kamin-Oncea-USA TODAY Sports
While not the big-name free agent that many people were looking for, Scott Kazmir provides a consistent arm as the number 2 pitcher in the rotation. Kazmir posted a solid 3.10 ERA last year and a career high 15 wins in 2014 with the small ball Oakland A's. Kazmir led the A's in strikeouts last season before he was traded midway through the year to the Astros boasting a 8.29 strikeout to nine innings ratio which ranked 1st ahead of Sonny Gray. With such little attention given to Oakland, the success of Kazmir was often undocumented and unnoticed by the mainstream media. As a three time All-Star the Dodgers were able to get a steal in Kazmir. Look for him to continue to surprise experts and repeat his 2014 performance and win between 13-16 games.

Kenta Maeda #18
With a lot of the top free agents signed domestically, the Dodgers looked internationally to solve some of their pitching needs. Out of Japan, Kenta Maeda was one of the most sought out players in free agency. In 8 seasons in Japan, Kenta Maeda posted a 2.39 ERA and won the Eiji Sawamura Award twice given to the best pitcher in Nippon Professional Baseball. By looking solely at his numbers, you would think they belonged to Clayton Kershaw posting a career best 1.53 ERA in 2012. However, like any international player, it takes some time to adjust to the major league game and compete over a 162 game season. While Maeda has proven to get it done in Japan, it remains to be seen if he can pitch with the same results in the MLB. With solid ERA of 1.32 in spring training, Maeda looks to keep the momentum going heading into his first season in the MLB.

Alex Wood #57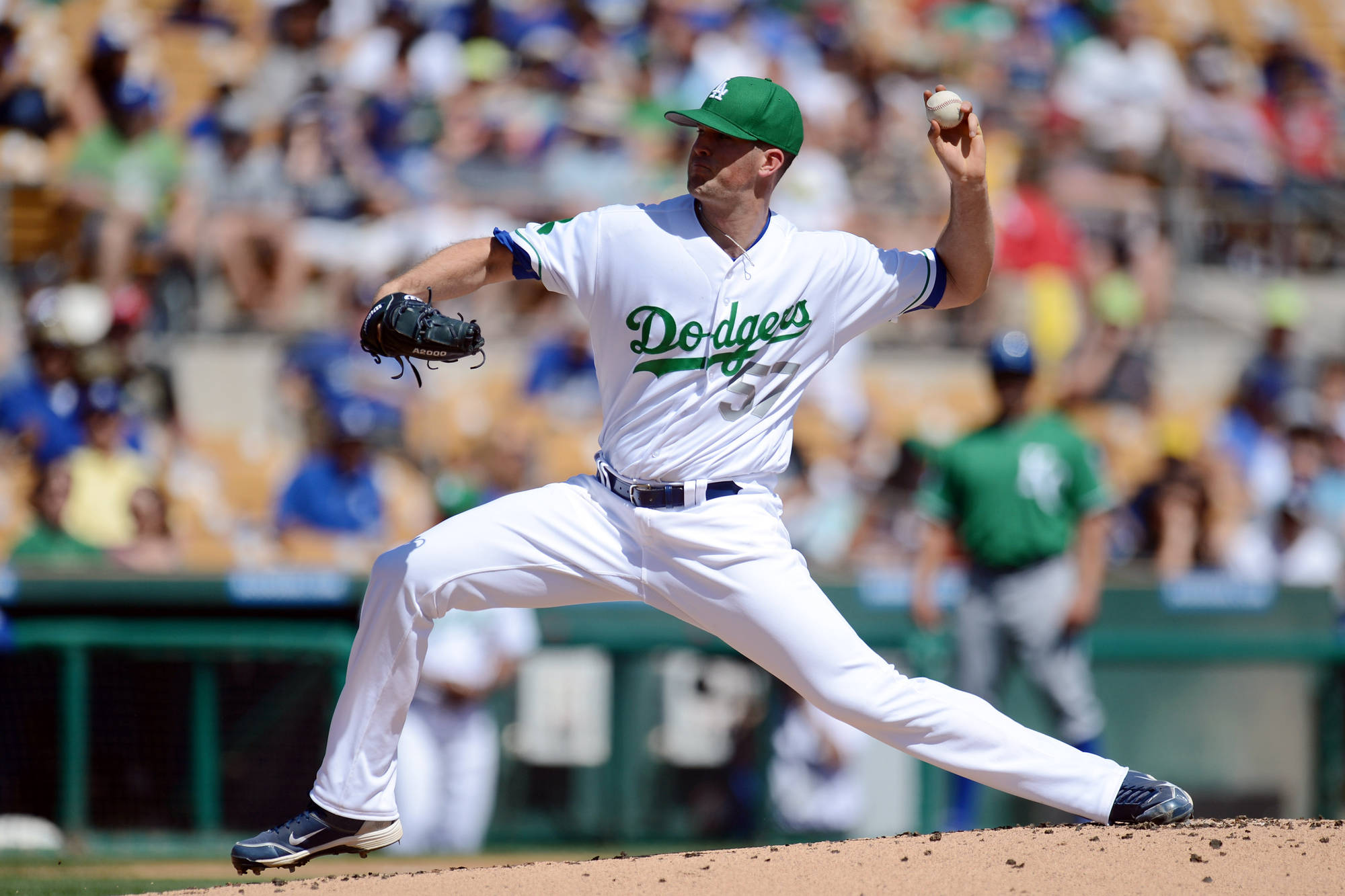 Joe Camporeale-USA TODAY Sports
With injuries to Hyun-Jin Ryu and Brett Anderson, Alex Wood finds himself with the opportunity to prove that he belongs in the starting rotation. Coming into his fourth season in the big leagues, Wood has yet to show the consistency needed to be counted in a starting role with an overall record of 26-26. While unorthodox in his mechanics, Wood does all that he can to try to throw the ball past batters as he rears back from what looks like a semi-side arm windup position. While he has improved on his balance between ground balls and fly outs, Wood often runs into trouble later in ball games when he loses command of his pitches, falling behind in counts and not able to finish off batters and hold leads. The key for Wood to make a lasting impression will be to limit the amount of unforced mistakes and mix in more off speed pitches which can be deceptive the second and third time through the batting order. Wood will have his opportunity, if not, look for him to add needed depth in the bullpen. 

Ross Stripling #68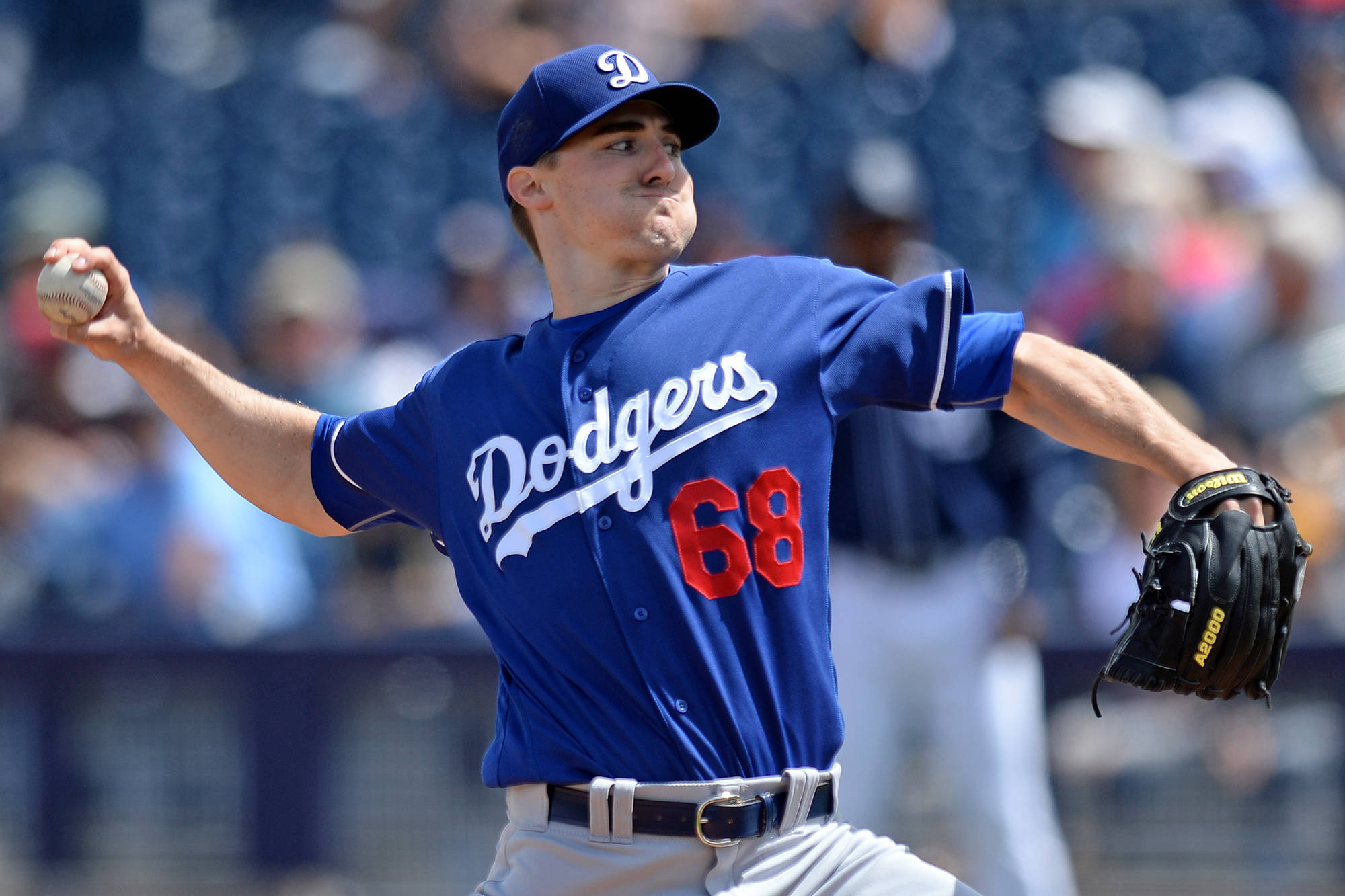 Jake Roth-USA TODAY Sports
In one of Dave Robert's first signature moves, Ross Stripling will take the mound as the fifth starter in the rotation. It is a peculiar decision given that Stripling has no major league experience and is relatively fresh off of Tommy John surgery which kept him out all of 2014 and most of 2015. However given the fact that Ryu is only listed on the 15-day DL with a return in the near future, Stripling must take no start for granted as he more than likely will be relegated back to the minors once Ryu and Anderson are healthy. Based on his minor league numbers, he looks solid with a 2.83 ERA over four years however similar to Maeda, he has yet to prove that his form is good enough to get it done at the big league level. Stripling should have some level of success as opposing players and managers will not have in-depth tape of his strengths and weaknesses, however time will tell if Stripling is able to adapt to the majors and make the necessary adjustments to batters in multiple at-bats. 

Hyun-Jin Ryu #99
Expected to be part of the committee to fortify the starting rotation, Ryu finds himself starting the season on the disabled list as he recovers from surgery on his left labrum. In two years with the Dodgers, Ryu won 14 games in each of the 2013 and 2014 seasons with a winning percentage of .651. A proven winner as a starter, the Dodgers will want to make sure he comes back 100% healthy to avoid any further setbacks in the future. The Dodgers really missed Ryu's experience last year in the playoffs as he could have been the crucial number 3 pitcher who could have helped them advance past the Mets. As Ryu enters the fold, he should find himself competing for the number 3 position in the rotation. In case you forgot how good Ryu, is check out the above video. 

Brett Anderson #35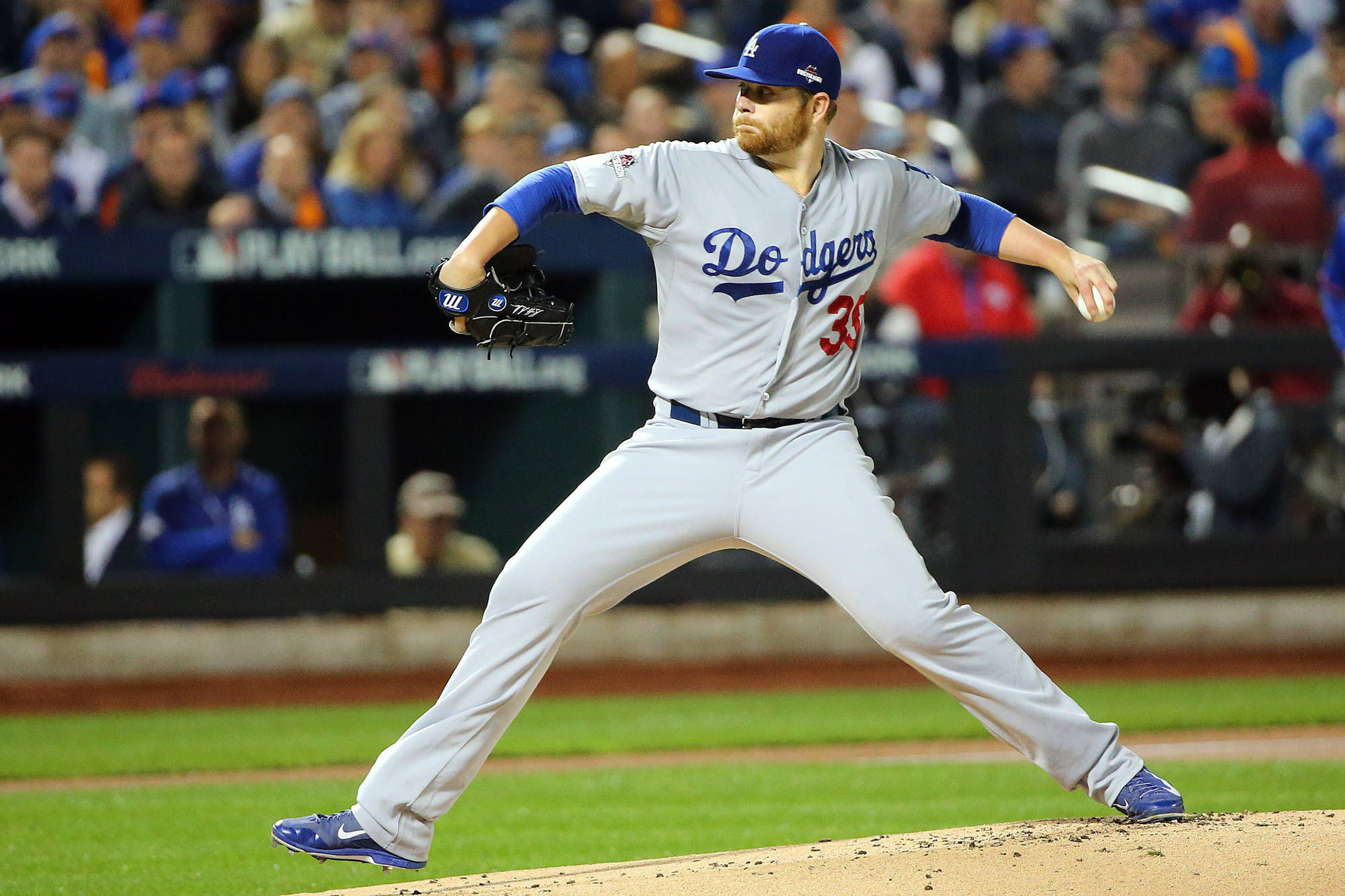 Anthony Gruppuso-USA TODAY Sports
Unfortunately for Brett Anderson, the injury bug decided to attack him first resulting in back surgery for a bulging disc which will have him sidelined at least until the All-Star break. Acquired as a free agent in the 2014-2015 off season, Brett Anderson proved to be a valuable back end of the rotation guy. A major key to his success was his reliance on ground ball outs. According to sportingcharts.com, Anderson led the league in Ground Ball percentage at 67.61%, which is 4% points higher than second place finisher Dallas Keuchel. His pitching style should continue to be advantageous to the Dodger defense behind Turner, Seager, Kendrick and Gonzalez. Look for Anderson to throw a lot of low sinking pitches to give plenty of opportunities for his infielders to make plays. If he is able to come back healthy, the Dodgers should find relief in their rotation during the dog days as they can have some flexibility to rest their starters.

Predictions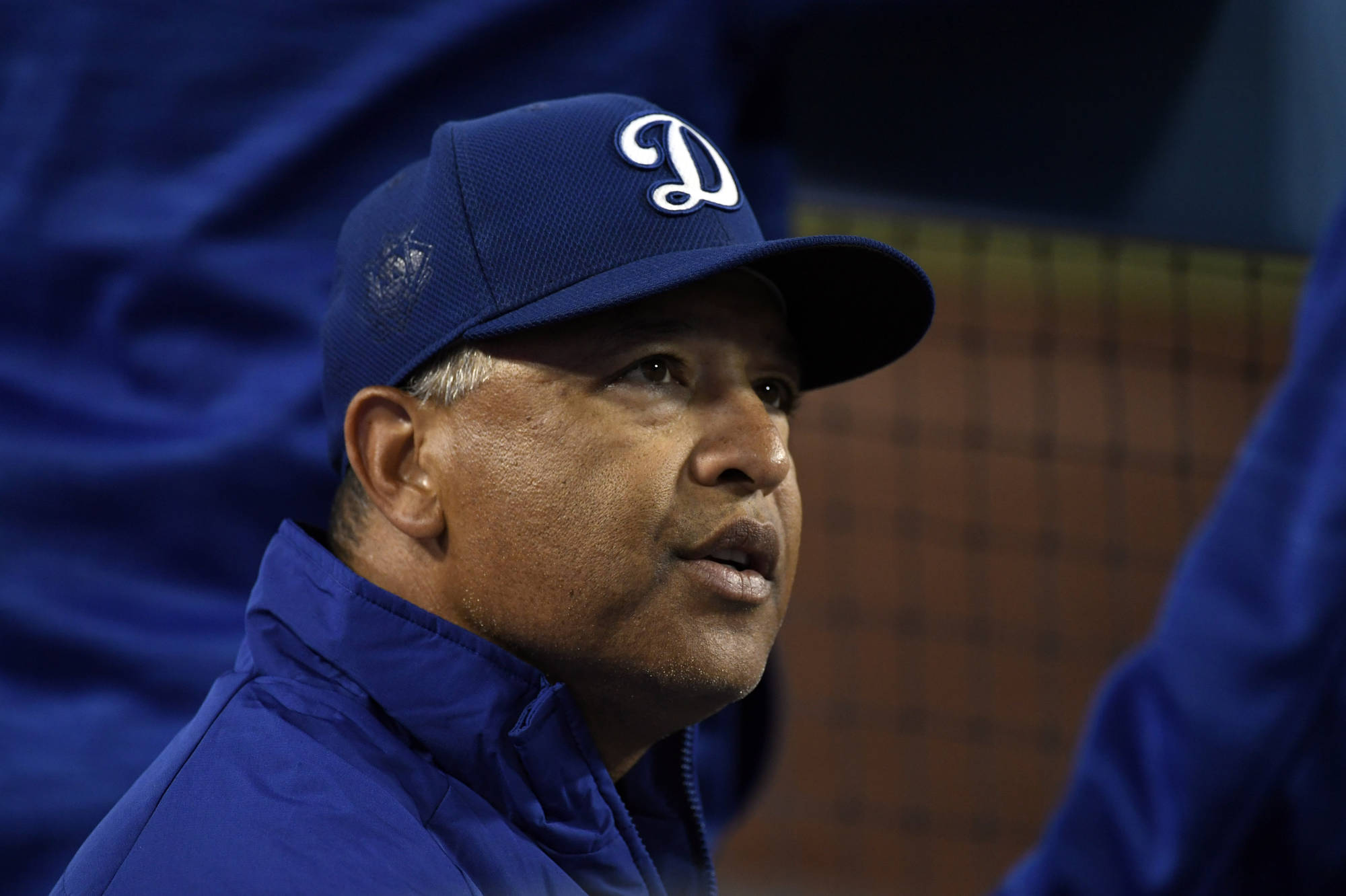 Richard Mackson-USA TODAY Sports
The Dodgers have a lot of work to do from both a healing and newcomer perspective. On paper you would think that the Dodgers have no shot of repeating the number of victories of last year, however as you see the potential of what the startling lineup can be, I think that the Dodgers will win between 90-92 games with a healthy Ryu back in the lineup. The N.L. West is not a deep division and will ultimately be a two team race between the Giants and Dodgers. The Giants may be the favorites to win the division going into the season, however come September don't be surprised to see the Dodgers nipping at their heels. 

---