Much Ado About Nothing
After a blistering start to the season, the Clippers find themselves in an all too familiar scenario as they are without Chris Paul for 6-8 weeks as he recovers from a torn ligament in his left thumb. Having already felt the effects of what life is like without CP3 on the court (2-7 overall record without CP3 this season), the Clippers find themselves in trouble and will have to find a way to hold onto a top 4 seed as they learn to play without their fearless leader. While the return of Blake Griffin will certainly be welcomed, it is no secret that the engine that makes the Clippers run is the play of Paul. As the Clippers look to gain continuity over the next 2 months, let's take a look at the pieces that management brought in during the offseason that will be asked to step up their play.
Player Acquisitions
Marreese Speights - C #5
The addition of Marreese Speights fulfills Doc's vision of having a big man off the bench who has the offensive skillset to spread the floor with a consistent jumper from beyond the arc. Speights' consistent shot helps keep opposing shot blockers at bay and have to play honest defense versus the Clippers. In addition to spreading the floor, he can provide steady defense when DeAndre Jordan comes out of games for rest. While Speights didn't see a ton of minutes while on the stacked Warriors team, Speights will play a key role in the success of the Clippers season.

Austin Rivers - PG/SG #25
Austin Rivers has improved offensively this year as he is currently shooting a career high in points (11.3 ) and FG% (.446) while seeing an increase in minutes. While the Clips could always count on his defensive pressure and drives to the hoop, Rivers' growth as a more consistent jump shooter puts pressure on opposing defenses as on-ball defenders now have to contest his shots, creating more driving lanes for himself as well as teammates. While Austin's ceiling may well be hit as an above average backup PG, his ceiling will be tested as he is asked to play starting minutes in relief of CP3. Rivers isn't the playmaker that Paul is, however, he should gain confidence as he plays more minutes and gains valuable experience going against opponent's top lines. The Clippers can only hope that Rivers can prove his value after signing a 3-year contract for $35 million come playoff time.

Raymond Felton - PG #2
Raymond Felton is a veteran that the Clippers are glad to have signed with Chris Paul sidelined for the foreseeable future. While there is no one that can replace the level of production that CP3 provides, Felton should be able to fill in and help keep the Clippers afloat at .500 in Paul's absence. As more of a distributor than Austin Rivers, look for Felton to fill the void of Paul's play making ability and setting up teammates for hoops.

Jamal Crawford - SG #11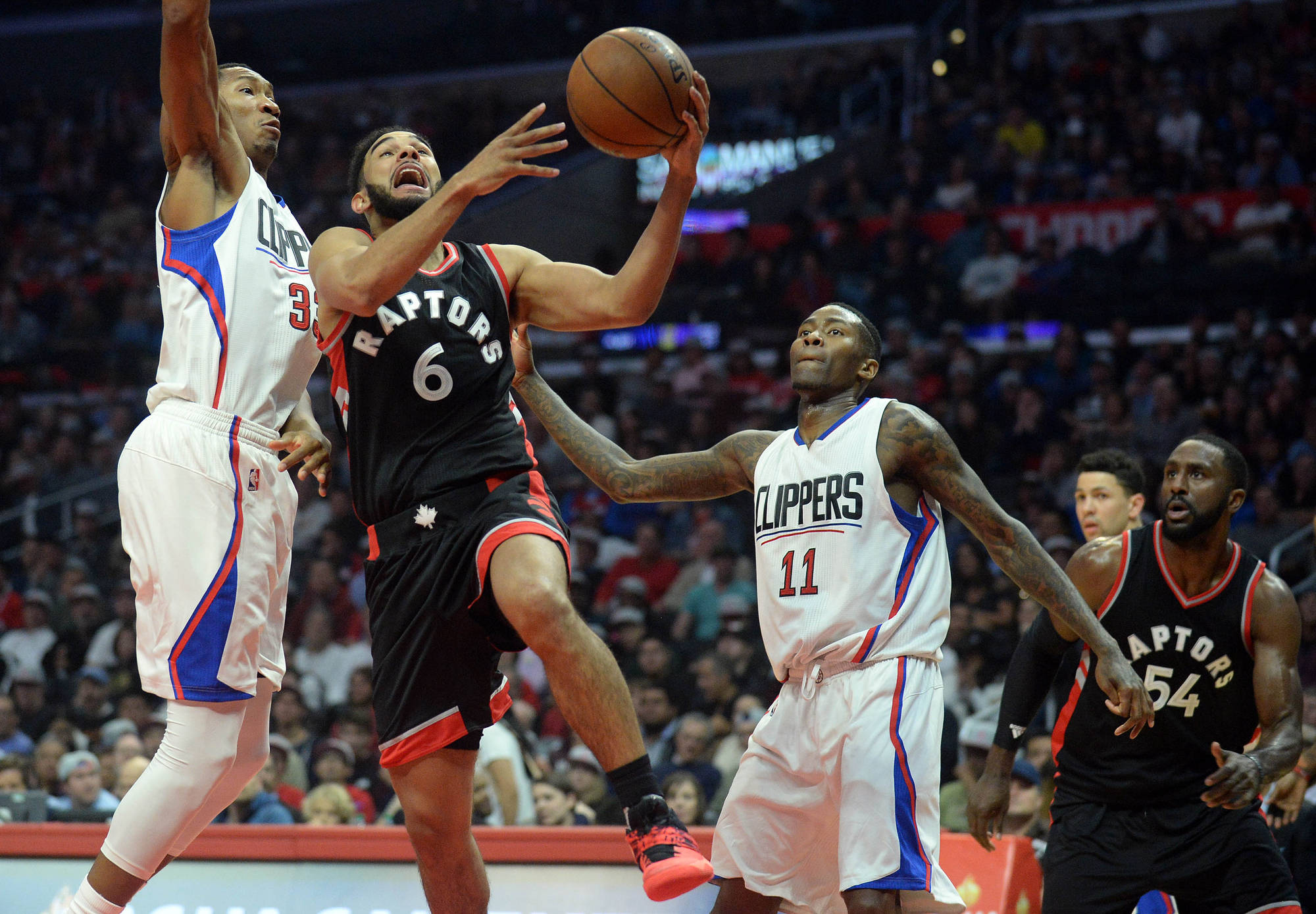 Gary A. Vasquez-USA TODAY Sports
The signing of Crawford was a bit of a head scratcher given his age (35) and exclusive production as a scorer. A whopping 3-year $42 million was given to Crawford, who is set to make $14.5 million at age 37. While Crawford has served as a good scoring option off the bench, Crawford's liability as a defender is a concern as well as his career .381 shooting percentage in playoffs over the past 5 postseasons. Nonetheless, the Clippers will proceed with Crawford for the next 3 years. Hopefully for Crawford's sake he'll be able to defy Father Time and produce at a high level when the Clippers need him most.

Luc Mbah a Moute - SF #12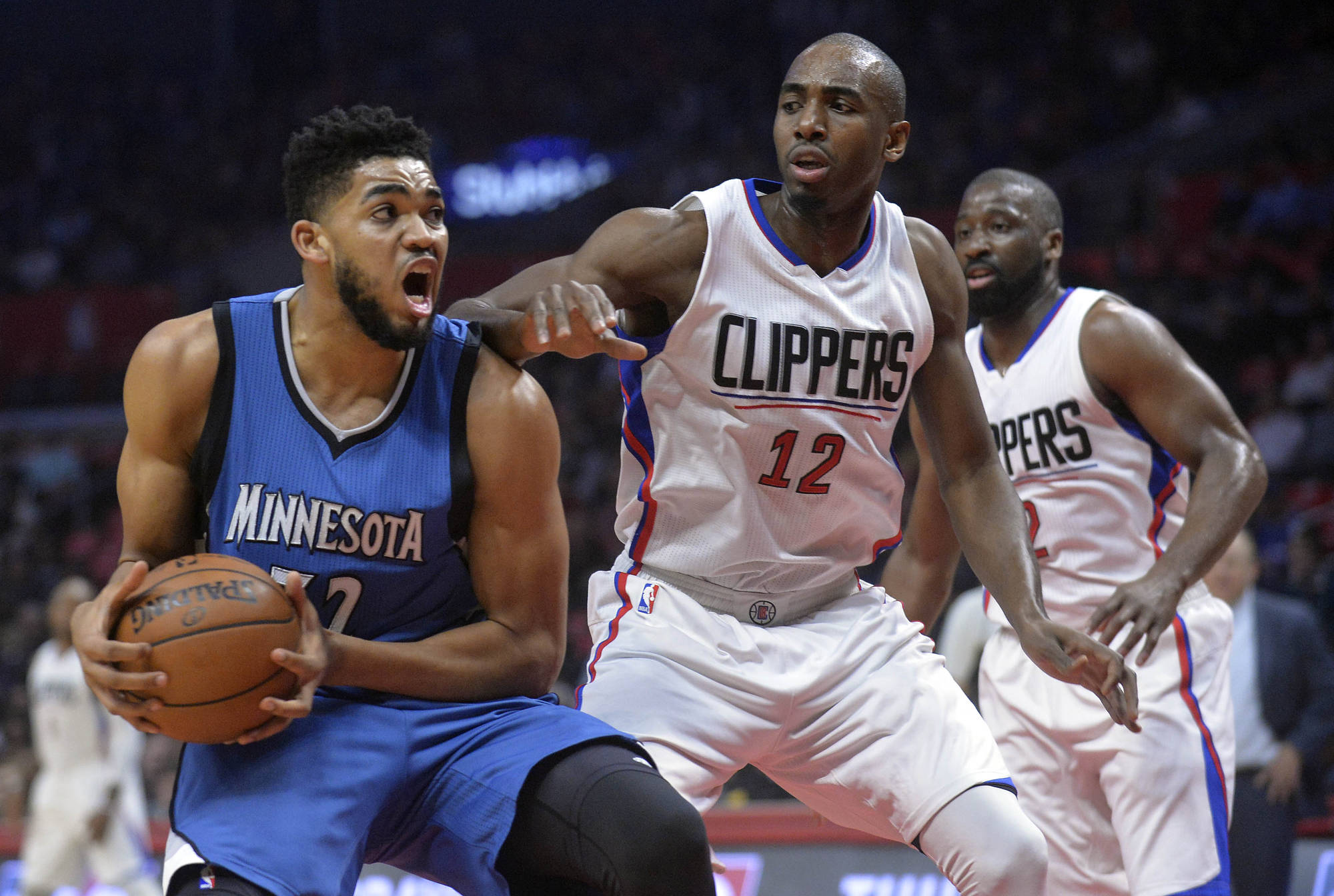 Gary A. Vasquez-USA TODAY Sports
Starting SF Luc Mbah a Moute found himself placed in the starting lineup a season ago due to his defensive capabilities and earned himself a 2-year contract courtesy of Doc Rivers. Doc's confidence in Mbah a Moute will be put to the test as anything less than a Western Conference title appearance will prove to be disappointing. While Coach Rivers reaps praise for Mbah a Moute's defensive ability, his lack of consistency offensively will prove costly as the Clippers need offensive production now more than ever. Luc's inability to create offense for himself leads defenders to sag off of Luc and makes life difficult for teammates driving the ball to the rim. It was disappointing to see the Clippers not address this positional need in the offseason as the lack of offensive production will become even more evident with Chris Paul out of the lineup.
Brandon Bass - PF #30
Brandon Bass assumes the role that Cole Aldrich filled from a year ago as a solid defender and underrated offensive weapon. A key contributor off the bench, Bass will continue to provide reliable minutes as a glass cleaner and slamming down putbacks as Griffin works his way back into game shape. With Bass holding down the fort as the backup PF, the Clippers secured a reliable backup and a team energizer with his defense and hustle.

Wesley Johnson - SF #33
Johnson was one of the best economic signings for the Clippers as he provides a little bit of everything for the team at an affordable price. While he won't be the answer to the starting SF position, Wesley provides length defensively as a backup and can play extended minutes of time as a spot up shooter and finisher in transition. Johnson will need to be more assertive at the offensive end as the Clippers will need an uptick from everyone on offense to offset the loss in production with CP3 out of the lineup.

Paul Pierce - SF #34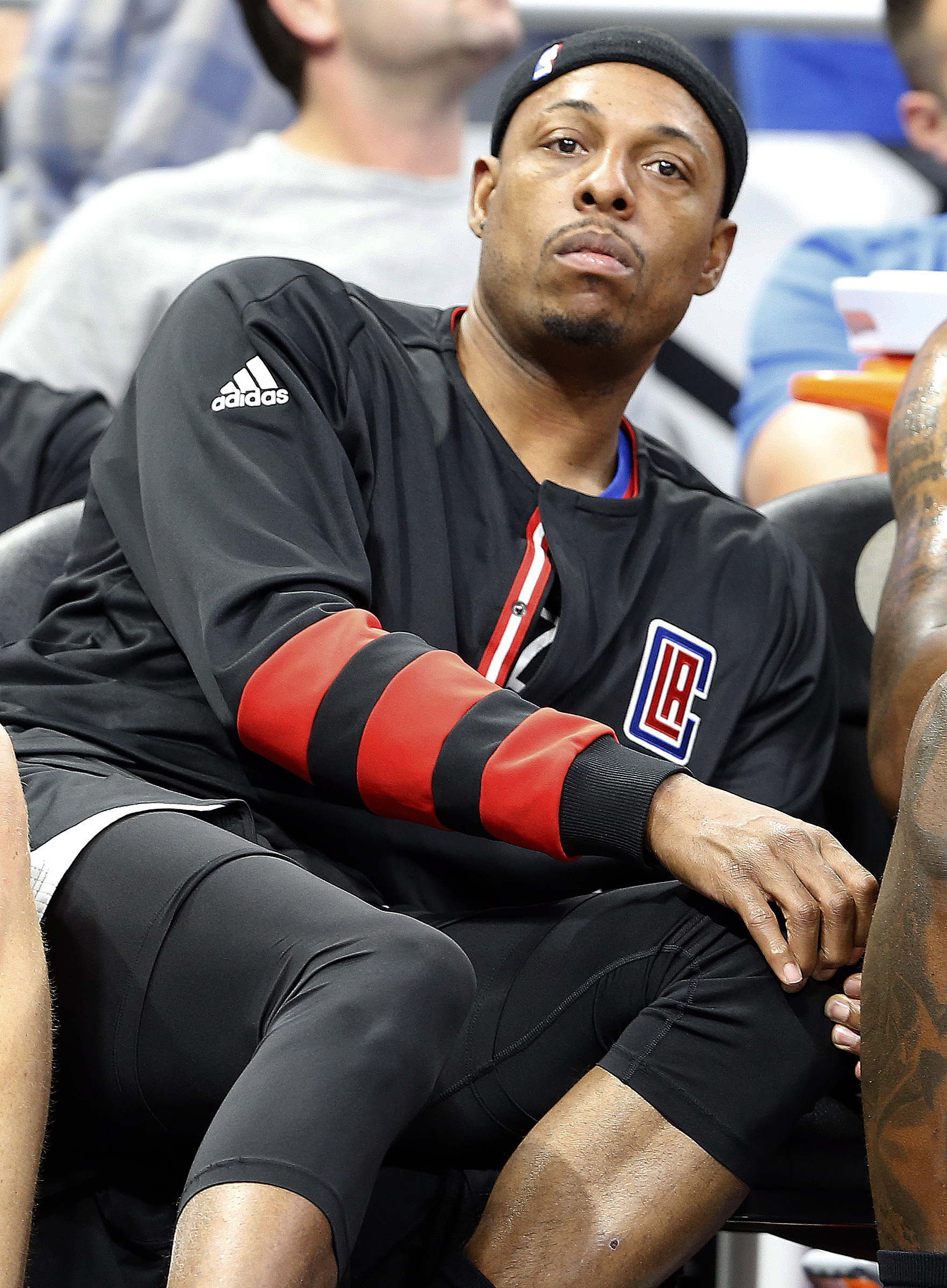 Kim Klement-USA TODAY Sports
While undecided until September 26th, 2016 on whether or not to retire, Pierce decided to come back and give it a go for his 19th and final NBA season. From the Clippers' standpoint, Pierce is nothing but a sunk cost set to make $3 million this year as he's had a minimal impact on the court and has yet to make an appearance in 2017. Doc should have convinced Paul to return as an assistant coach similar to how KG has become a personal consultant to the Clipper bigs. Unfortunately for the Clips, Pierce will provide little help and will be best served as a mentor to his teammates as a former champion as they continue on their journey.
Brice Johnson - F #10 & Diamond Stone - C #0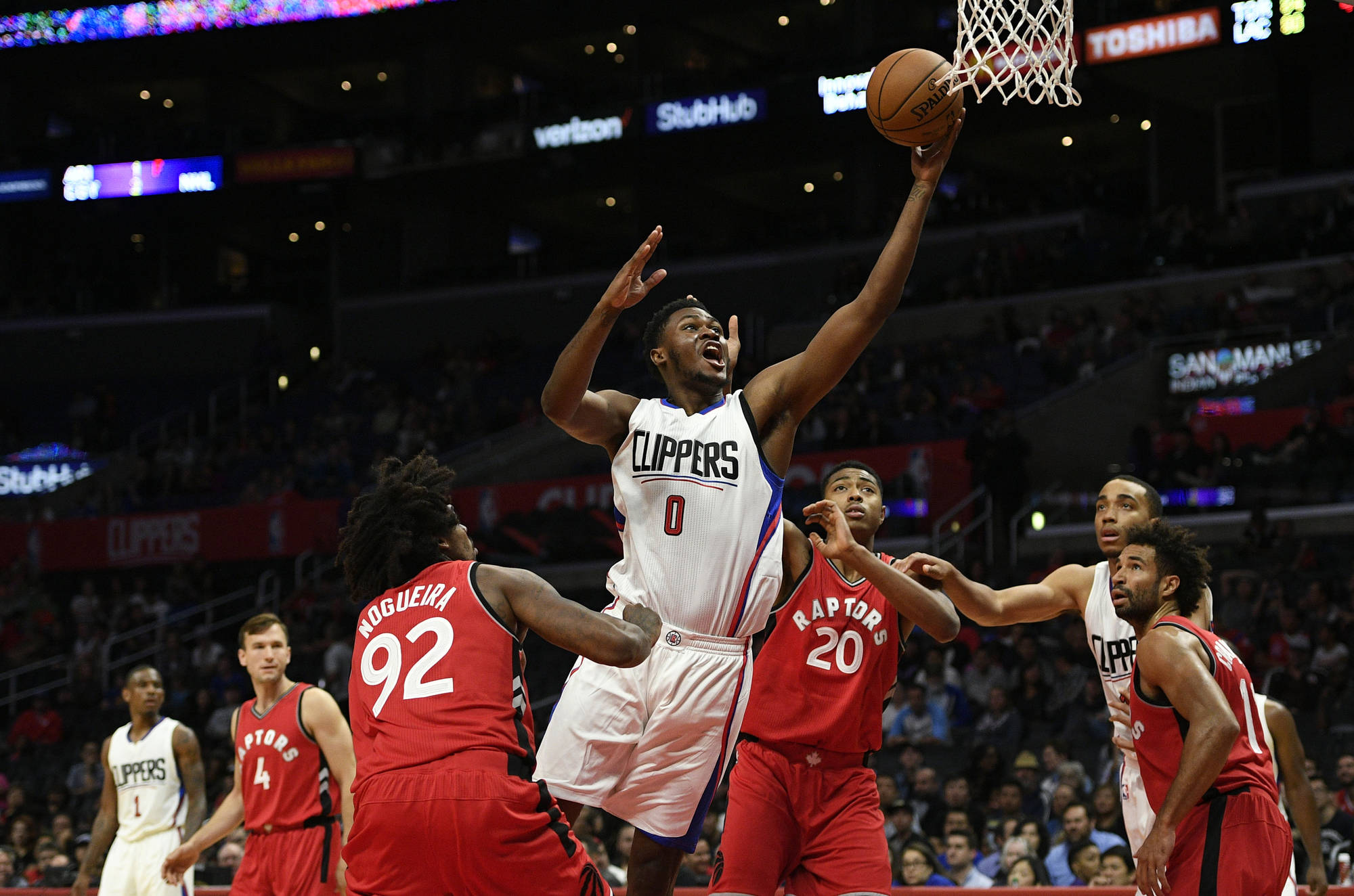 Kelvin Kuo-USA TODAY Sports
Ever since Doc's arrival to the Clippers, he has failed to develop any draft picks into meaningful rotational players. Rivers has relied exclusively on free agent signings to complete his roster, which could come to haunt the Clippers. As the Clippers have yet to incorporate Brice Johnson (0 games played) and Diamond Stone (4 games played), it's unclear if either will play any meaningful minutes this year. Developing roles for their young players is an important aspect that the Clippers have neglected as they can serve as an affordable resource with max contracts set to be paid out for Griffin and Paul this summer. If the Clippers are going to contend with the Warriors for the foreseeable future, development of their rookie draft picks must be a part of their plans as a majority of their cap space will be invested in Blake, DJ and CP3.

Alan Anderson - SG #9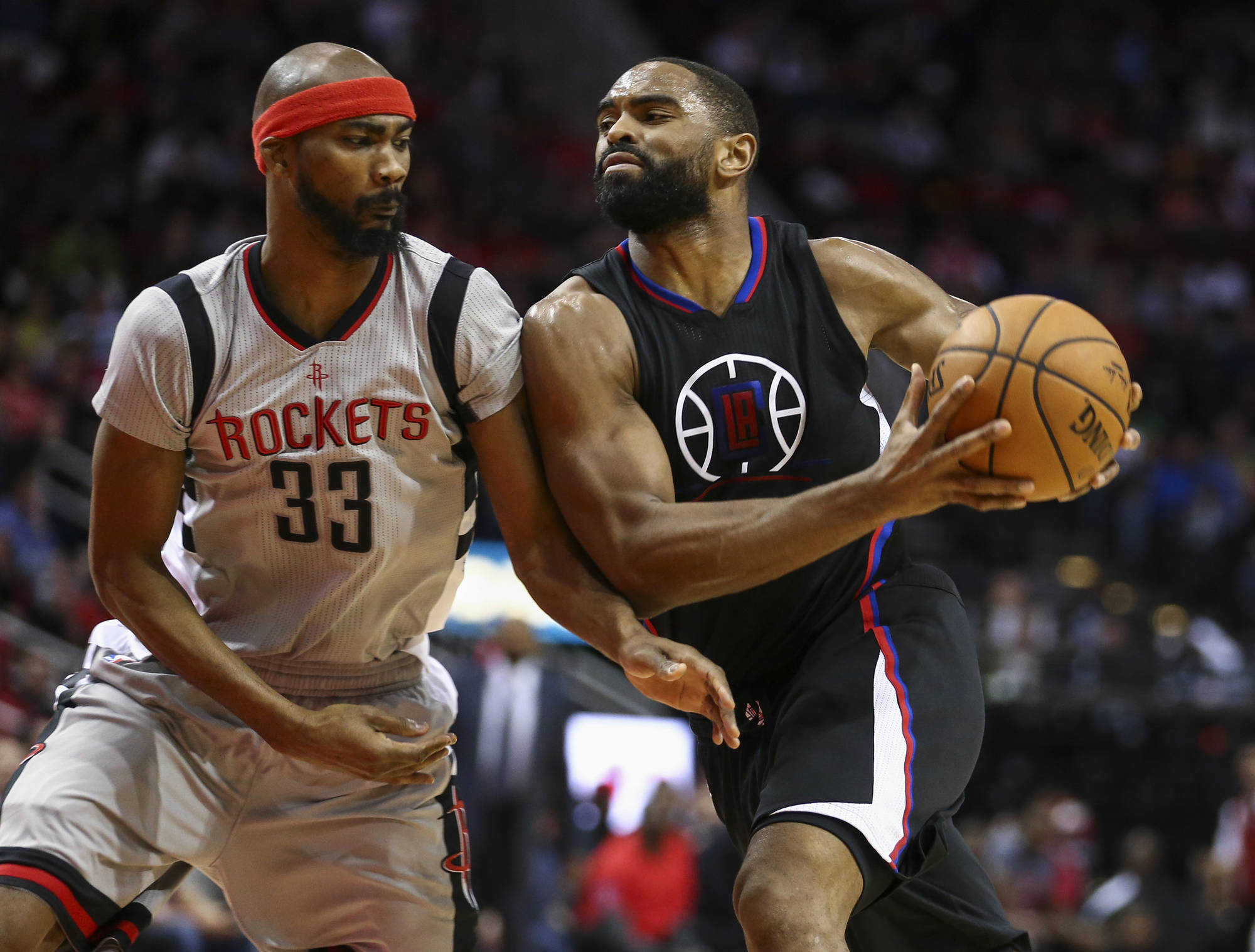 Troy Taormina-USA TODAY Sports
Alan Anderson has struggled to find minutes for Clippers with J. J. Redick, Jamal Crawford and Austin Rivers all above him on the depth chart at SG. While signed on to hopefully strike lightning in a bottle, it appears that Anderson will be best served as a practice player. Unless the Clippers suffer more injuries at the SG position, look for Anderson's role to be minimal down the stretch.

Conclusion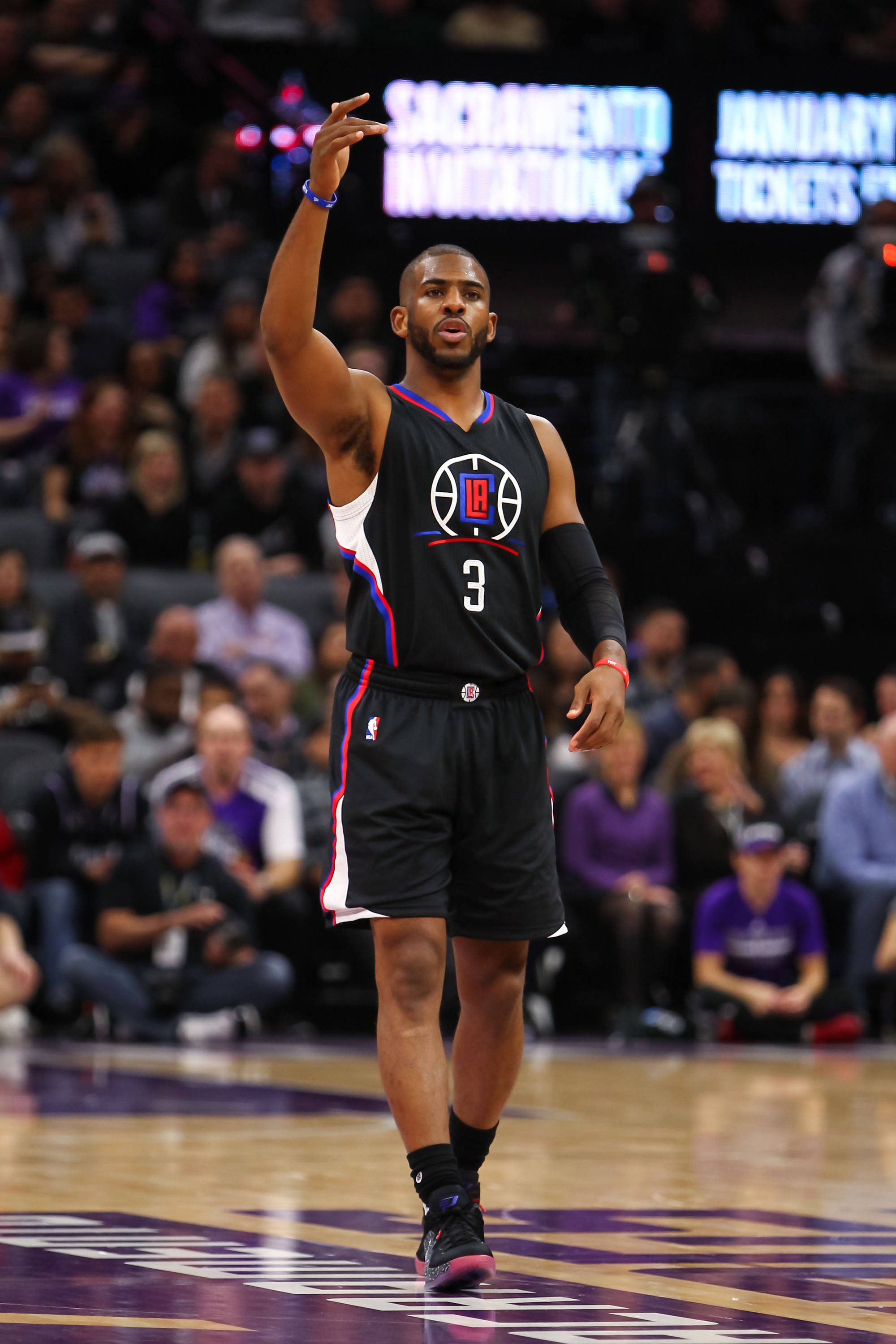 Sergio Estrada-USA TODAY Sports
While the Clippers can be thankful that Paul's injury took place early on in the season, the lack of CP3 in the lineup has consequences. Each player now takes on a new role that differs from the original assignment they were brought in to fill. As a result, there will be struggles as the team figures out how to get enough scoring each game and execute offensively and defensively late in games. This gives the Clippers less time to perfect their rotations and develop the chemistry needed to play at their highest level once Griffin and Paul return to the lineup. From a general manager perspective, the Clippers can't afford to feel sorry for themselves and must now think ahead about the futures of Griffin and Paul as well as any upgrades that can be made in-season to improve their roster. All Clipper Nation can hope for is a quick and speedy recovery for their captain Chris Paul.

---