THANKSGIVING THROWDOWN IN COLUMBUS
The #2 Ohio State Buckeyes held host and handled inner-state foes in a Tri-Meet the Tuesday before Turkey Day to improve to 3-0 on the dual season. The Buckeyes killed the undefeated run of Kent State and creamed Cleveland State to sweep through their own 1st annual Thanksgiving Throwdown. The Ohio State outscored their competition 81-12, barreling CSU 43-3 and KSU 38-9.
Competing inside the St. John Arena for the last time this season, the buckeyes dominated, dropping only 3 of 20 bouts. In addition, 14 of the 17 victories were convoyed by bonus points, racking up 8 Tech-Falls, 2 Major Decision and powered 4 pins to be pimped out by the PIN-CHAIN!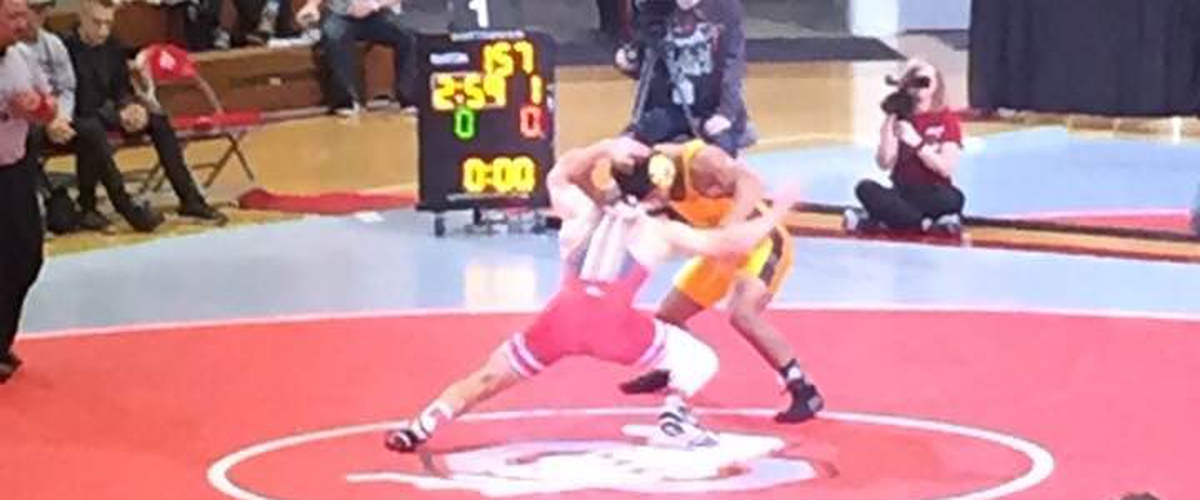 Veterans like the Jordan brothers both racked up a pair of victories, as Poppa BoJo Teched both of his opponents and his younger bro Micah recorded a Pin and a Techfall on the day. Kollin Moore was responsible for 11 team points along with the new brotherly pair to the Buckeyes, the Snyder Brothers- Kevin and Kyle- combined additional bonus points in splitting the heavyweight bouts. Myles Martin posted impressive back to back tech falls and one over a top 20 184-pounder from Cleveland. Another top-20 wrestler was defeated at the 149 pound weight class, #9 Ke-Shawn Hayes took down #20 Nick Monico of Kent State.
True Frosh and Olentangy Liberty local freshman Brakan Mead suffered two of the three losses of the day for the Buckeyes. The first came in a 10-5 decision to Kent State redshirt senior Will Bardezbain. Cleveland State redshirt freshman Cameron Lathem then kicked off round three with a 6-3 decision victory versus Mead.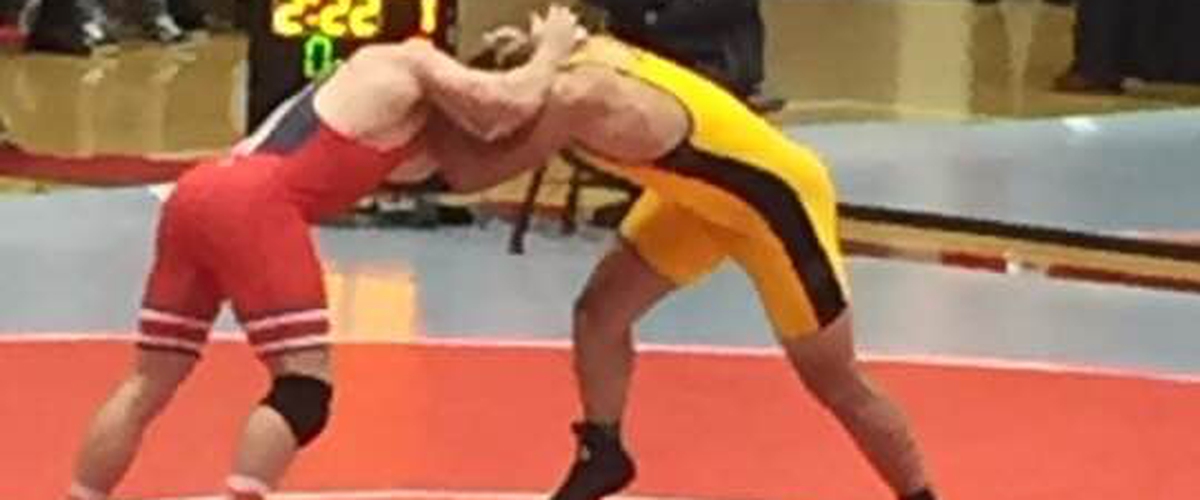 Lastly, a pair of PA natives competing respectively for OSU at 133 pounds #10 Luke Pletcher and new trasnfer from PITT at 165 pounds, #7 ranked Te'Shan Campbell both picked up 2 more wins a piece.
Individual tournament competition comes next for Ohio State as the Buckeyes continue their season on Dec. 1 and 2 in the Cliff Keen Las Vegas Invitational.
OHIO STATE 43, CLEVELAND STATE 3
125 lbs | Cameron Lathem (CSU) def. Brakan Mead (OSU) | D, 7-3
133 lbs | No. 10 Luke Pletcher (OSU) def. Andrew Coghill (CSU) | PIN, 4:12
141 lbs | Clay Ragon (OSU) def. Sam Matzek (CSU) | SV1, 9-7
149 lbs | No. 9 Ke-Shawn Hayes (OSU) def. Ryan Ford (CSU) | MD, 16-2
157 lbs | No. 6 Micah Jordan (OSU) def. Georgio Poullas (CSU) | PIN, 5:31
165 lbs | No. 7 Te'Shan Campbell (OSU) def. John Vaughn (CSU) | MD 11-1
174 lbs | No. 3 Bo Jordan (OSU) def. Gabe Stark (CSU) | TF, 19-4
184 lbs | No. 2 Myles Martin (OSU) def. No. 19 Nick Corba (CSU) | TF, 23-7
197 lbs | No. 1 Kollin Moore (OSU) def. John Kelbly (CSU) | TF, 18-2
285 lbs | Kevin Snyder (OSU) def. Collin Kelly (CSU) | TF, 20-5

OHIO STATE 38, KENT STATE 9
125 lbs | Will Bardezbain (KSU) def. Brakan Mead (OSU) | D, 10-5
133 lbs | No. 10 Luke Pletcher (OSU) def. Anthony Tutolo (KSU) | D, 2-0
141 lbs | Tim Rooney (CSU) def. Brendan Fitzgerald (OSU) | PIN, 6:57
149 lbs | No. 9 Ke-Shawn Hayes (OSU) def. No. 20 Nick Monico (KSU) | D, 7-2
157 lbs | No. 6 Micah Jordan (OSU) def. Casey Sparkman (KSU) | TF, 19-4
165 lbs | No. 7 Te'Shan Campbell (OSU) def. Isaac Bast (KSU) | TF, 15-0
174 lbs | No. 3 Bo Jordan (OSU) def. Dylan Barreiro (KSU) | TF, 19-4
184 lbs | No. 2 Myles Martin (OSU) def. Colin McCracken (KSU) | TF, 27-12
197 lbs | No. 1 Kollin Moore (OSU) def. Shane Mast (KSU) | PIN, 1:16
285 lbs | No.1 Kyle Snyder (OSU) def. Devin Nye (KSU) | PIN, 3:39

KENT STATE 36, CLEVELAND STATE 9
125 lbs | Will Bardezbain (KSU) def. Cameron Lathem (CSU) | PIN, 2:37
133 lbs | Anthony Tutolo (KSU) def. Andrew Coghill (CSU) | D, 9-4
141 lbs | Tim Rooney (KSU) def. Sam Matzek (CSU) | PIN, 1:50
149 lbs | No. 20 Nick Monico (KSU) def. Ryan Ford (CSU) | SV1, 3-1
157 lbs | Casey Sparkman (KSU) def. Georgio Poullas (CSU) | TF, 18-3
165 lbs | Isaac Bast (KSU) def. John Vaughn (CSU) | MD, 12-4
174 lbs | Gabe Stark (CSU) def. Dylan Barreiro (KSU) | PIN, 5:57
184 lbs | No. 19 Nick Corba (CSU) def. Collin McCracken (KSU) | D, 7-2
197 lbs | Kyle Conel (KSU) def. John Kelbly (CSU) | TF, 18-3
285 lbs | Devin Nye (KSU) def. Collin Kelly (CSU) | MD, 12-4
-Ron John Rinaldi
[PHOTOS BY: RON JOHN RINALDI]