The predictions for the future.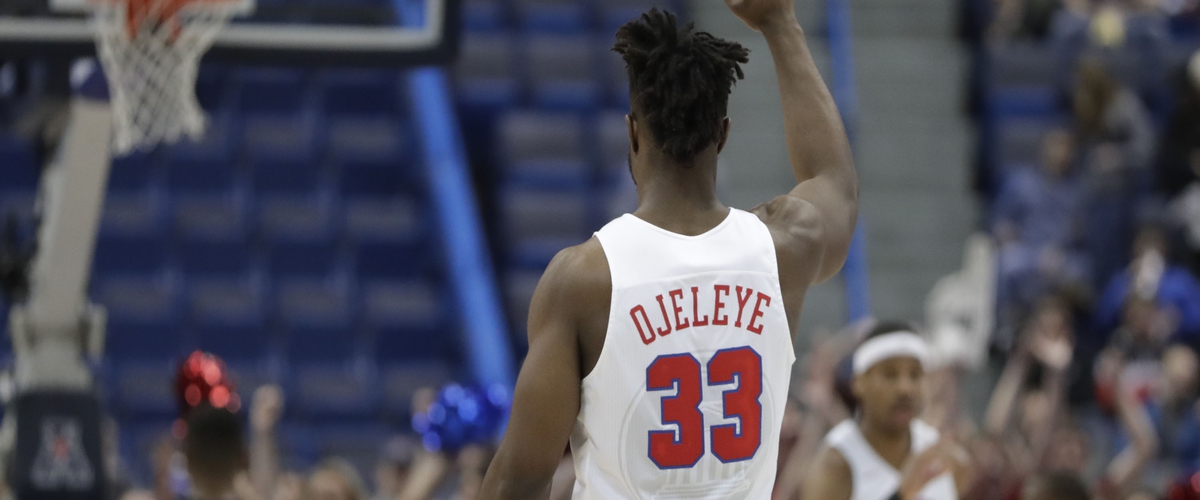 The Boston Celtics have a surplus of up and coming players. With the likes of Marcus Smart, Terry Rozier, Semi Ojeleye, Jayson Tatum, and Jaylen Brown. All of these players some rookies (Ojeleye and Tatum) have to give their first impression, as others have a season prior to the one upcoming to improve off of. I am going to give their last season stats (for ones that have them) or College stats if they are rookies, and see what they can and will improve upon. This will include stats, traits, tendencies, as well as roles. All stats are found on https://www.basketball-reference.com (except for rookies) Rookie stats found on http://www.draftexpress.com
First up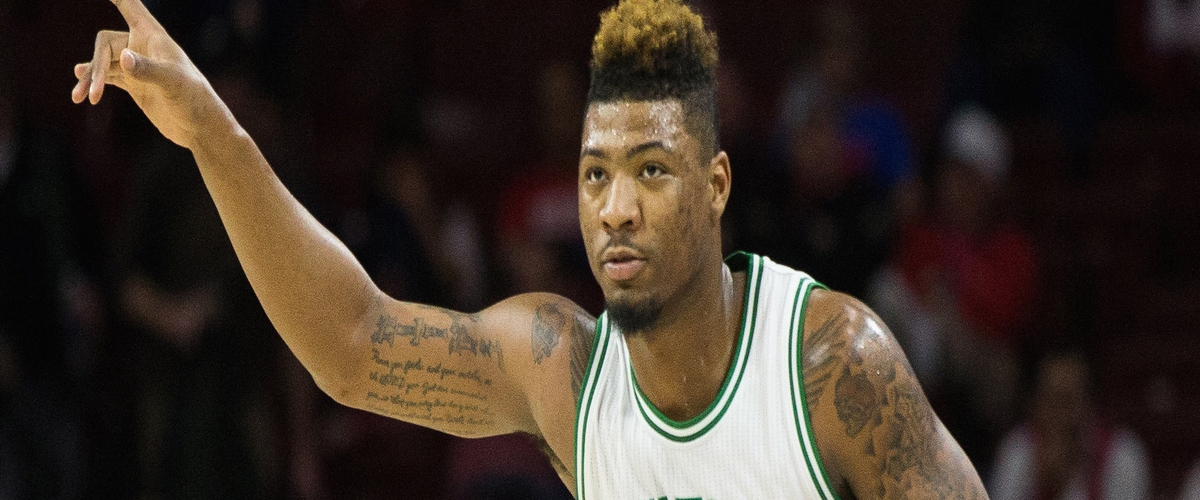 Marcus Smart (PG)
2016-2017 stats:
PPG: 10.6 APG: 4.6 RPG: 3.9 FG%: 35.9 3PT%: 28.3 SPG: 1.6 BPG: 0.4
Role: 6th man
Marcus Smart was not only a great 6th man for the team, he was a defenseive anchor. Smart was the 2nd best defender on the team, now I put him at first with Avery Bradley gone and behind him I would say is Jae Crowder. The upcoming season will be Marcus's 4th year, and I am predicting it to be his best year yet. He is going to have a much bigger role on the team, with Avery gone I could possibly see him getting the starting role at SG. His defense should stay the same, I expect him to be just as good on D as he always has been, he will be just as scrappy as last year and he will prove why he is one of the best defenders in the league. I also expect his shooting percentages to improve significantly, as he has definitely been working on his form understanding how poor he has shot. It's clear he has worked on his shot as seen in this video I found on YouTube posted by BallislifeSouth. It includes Marcus during this offseason attempting deep 3's and draining them.
Honestly I expect a lot of production as well as improvement from NO. 36.
2017-2018 Predicted stats:
PPG: 14.4 APG: 5.7 RPG: 3.9 FG%: 40.1 3PT%: 33.2 SPG: 1.4 BPG: 0.3
Role: 6th man/Starting SG (possibly)
Will he improve?
Yes, he will improve.
Awards:
Most Improved Player and/or 6th man (but if he wins one he most likely will win the other).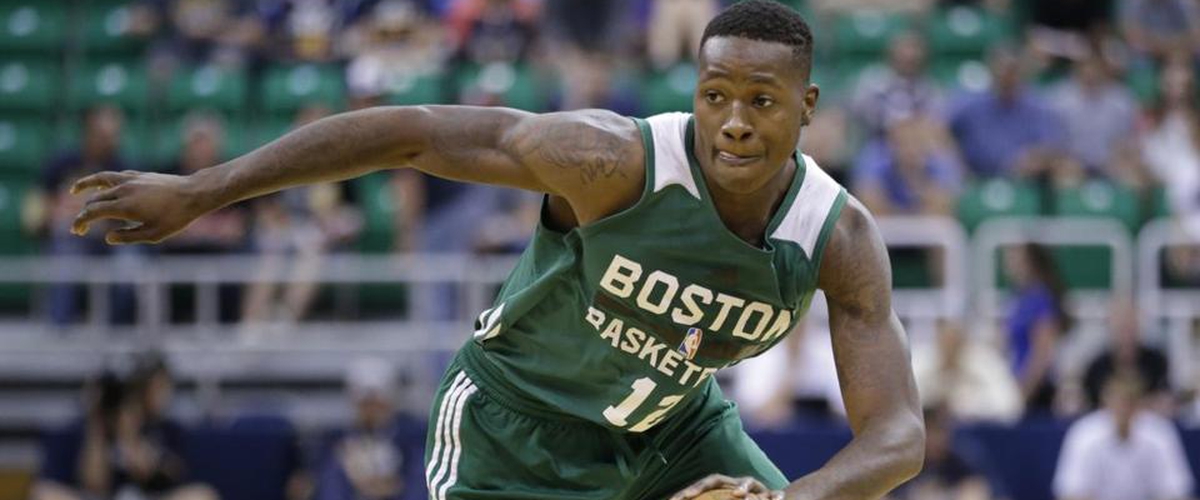 Terry Rozier (PG)
2016-2017 stats:
PPG: 5.5 APG: 1.8 RPG: 3.1 FG%: 36.7 3PT%: 31.8 SPG: 0.6 BPG: 0.1
Role: Role player
Terry has been in the league for 2 years, with this upcoming season being his 3rd (obviously) and he has not gotten a huge role on the team. He has been a bench player only getting 8 minutes his first year, but his role was improved as he got 17 in year 2. Rozier's role will depend on how the lineup is formed, he could be a candidate for starting at the SG position, as he has a small edge over Smart when it comes to shooting. I believe Terry may become the 6th man if Smart is inserted in the starting lineup, but if he is not I still believe that rozier will average around 18-20 minutes a game. I believe Terry will improve on his passing, as it is not a weak point but he could work on it to perfect it. I also believe just like Marcus, he will also improve upon his shooting, and this is going to bump up his percentages not by too much but a small amount. His physicality as well as his gritty grinder play style will improve and I expect more steals, as well as rebounds per game. Last I expect his defense to improve a noticeable amount, nothing negative towards Rozier's D, like I said he's a grinder, he hustles, but I can expect him to watch more film, and dissect a Guard enough to rip the ball away more than he usually does.
Overall I expect a similar preformance to his last season, with just minor improvements on D, as well as O.
2017-2018 prediction:
PPG: 7.5 APG: 3.2 RPG: 3.5 FG%: 37.7 3PT%: 32.4 SPG: 0.7 BPG: 0.3
Role: Starting at SG (maybe), 6th-8th man.
Awards:
None.
Will he improve?
Yes he will, not significantly but he will improve.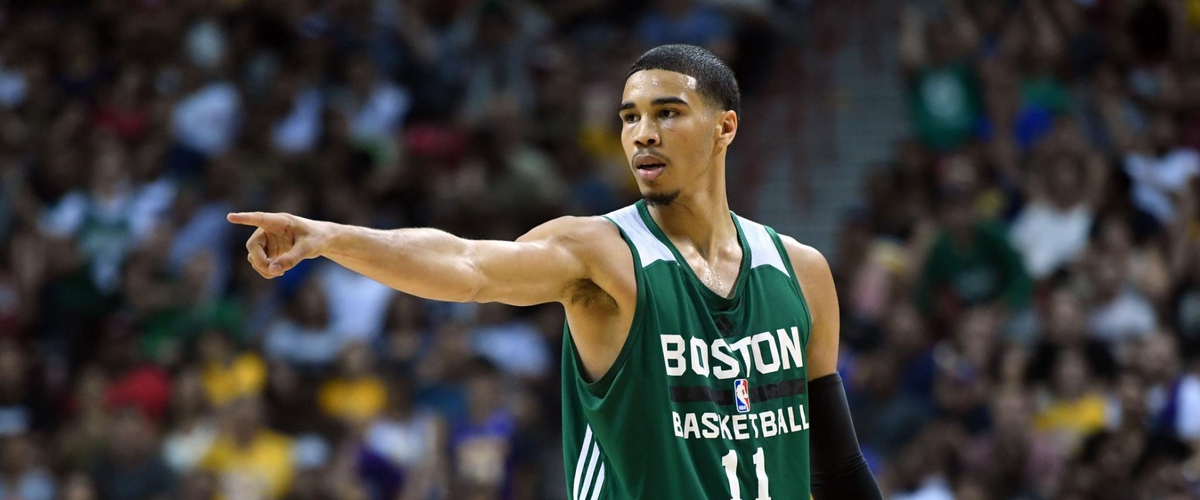 Jayson Tatum (SF)
2016-2017 College stats (Duke)
PPG: 16.8 APG: 2.1 RPG: 7.3 FG%: 45.2 3PT%: 34.2 SPG: 1.3 BPG: 1.1 (stats found on http://www.draftexpress.com/profile/Jayson-Tatum-7249/)
Role: Starter
Tatum was "the most polished player" coming out of the 2017 NBA draft. He showed up during the summer league, completely balling out with performances that got him just shy of MVP. Tatum has not played a regular season NBA game, therefore I can not say what he can improve on for the next season. I can use his college season to see what he must improve on, but in college he looked simply amazing. Having noticed few skills Tatum does not posses other than athleticism, I took it to Jeremy Woo's scouting report on him that stated "Tatum can fall in love with his mid-range shot at times and occasionally will take a tough look when he doesn't need to. He's developing as a passer but isn't a playmaker with the ball in his hand" (Jeremy Woo SI). Therefore, what he can improve on and what I think he will improve on this season is definitely his athleticism. In my opinion I belive Tatum knows where he is, and he is going to condition his a** off to make sure he going to cut it and be in NBA form. With conditioning comes progress, Tatum is going to understand that he is not the most athletic, so he is going to work on his speed, work on his overall ability to be athletic (yes, they have trainers for this). I also believe that he will be not as confident with the ball in his hands, therefore I am saying he will not take as many shots due to his "first year jitters". Saying that would indeed mean that he is not going to let his ego get the best of him, I assume he knows where he is playing, he is not going to take "bad decision" shots, trust me. Basically what I'm trying to say is that Tatum is going to be nervous with the ball, he's not going take as many shots, he is not going to let his ego make him hold the ball instead of passing to an experienced NBA player. As for where he stands in the lineup, I believe if we keep Hayward at 3, that leaves us with either Morris, or Tatum at the 4 being more of a wing obviously (or possibly Jae Crowder). Unless we want to give the time to Sophomore Jaylen Brown, which I am all for (I am a huge Jaylen fan). Starting him would means he would play the 3 or the 2, benching Tatum (probably one of the first men to come in off the bench).
2017-2018 predictions:
PPG: 15.7 APG: 3.2 RPG: 8.6 FG%: 42 3PT%: 34.1 SPG: 1.1 BPG: 0.9
Will he improve?
Yes he will.
Role: Either starting PF or backup SF/PF
Awards:
MAYBE ROTY!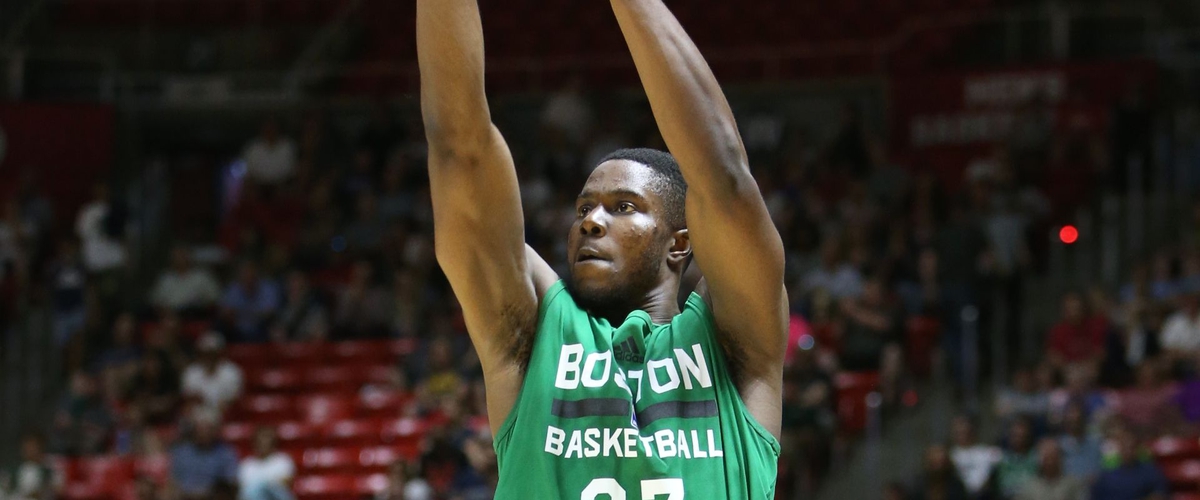 Semi Ojeleye (SF)
2016-2017 College stats (SMU) (on http://www.draftexpress.com/profile/Semi-Ojeleye-7164/career/) PPG: 19.0 APG: 1.5 RPG: 6.9 FG%: 52.9 3PT%: 42.2 SPG: 0.4 BPG: 0.4
Role: Starter
Ojeleye is a beast, well at least he was in college. The man shot amazing from 3, but also had amazing low post game to add to his stroke from deep. He may have been a beast inside, but like Mike Schmitz from draftexpress.com said "He's somewhat caught between positions on the defensive end as he's not quite big enough to check traditional fours, and while demonstrating solid lateral quickness when fully engaged, doesn't have a ton of experience chasing around NBA-level wings" (Source: http://www.draftexpress.com/article/Semi-Ojeleye-SMUs-Versatile-Forward-5805/ ©DraftExpress). The man was super versatile throughout college, whether he splashed a 3 or brought it down low and posted up, he could offensively just about do it all. Like Shmitz said, he's caught between positions, he's perfect size for a SF but his play type fits more at the 4. Mike Schmitz also said "... he's not crafty at the rim..", therefore I believe he will work on his craftiness at the rim, to add even more versatility to his game. Semi is not like a new NBA player, he is not a great shot creator, or a great handler, he just scores, grabs rebounds, and plays ball. Saying that I basically mean there's no finesse to his game, which I believe he will indeed work on to make him less unpredictable as well as much harder to defend. He may be strong enough to body college PF's who are little bigger, but I do not believe he will be able To hold such a strong base against NBA PF's. Therefore I believe he will improve his game as a 3, becoming more of a Trevor Ariza with a crazy post game. I believe he will improve upon his D simply by practicing as it seems he is a grinder, he will make sure his game is perfected, which is a perfect description for every Boston player (well except David Price). He is going to come out next year finessing, and balling out when he gets the chance. I believe his role on the team will be small but can definitely grow.
2017-2018 predictions:
PPG: 4.3 APG: 0.7 RPG: 3.8 FG%: 50.2 3PT%: 39.5 SPG: 0.4 BPG: 0.3
Role: One of the last men off the bench, backup SF (maybe backup PF)
Will he Improve?
Yes he will.
Will he be a bust?
No he won't.
Awards:
None.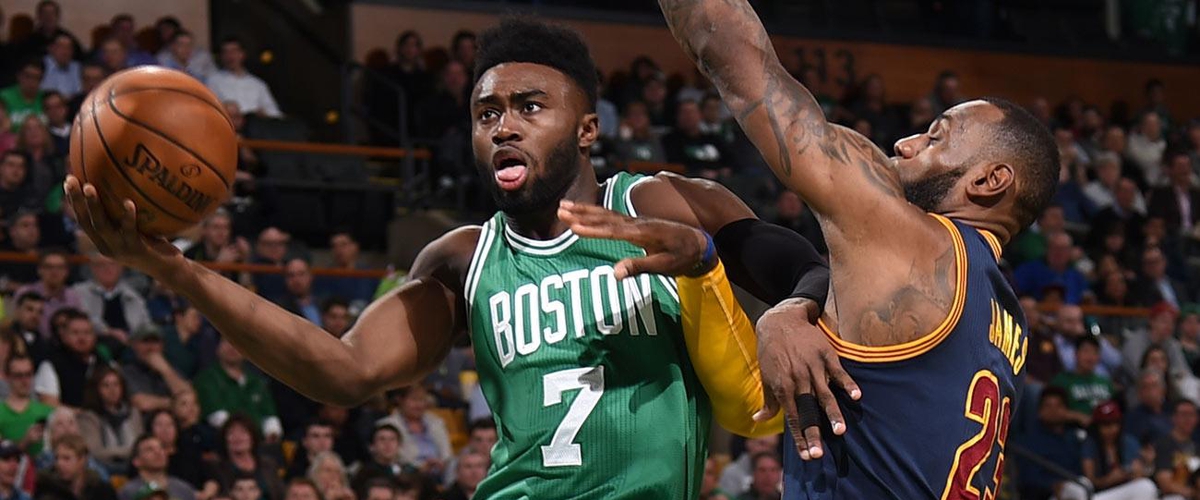 Jaylen Brown (SF)
2016-2017 stats:
PPG: 6.6 APG: 0.8 RPG: 1.8 FG%: 45.5 3PT%: 34.1 SPG: 0.4 BPG: 0.2
Jaylen is probably one of my favorites on the team (so this may be a little biased). He definitely played shockingly well, as most said that his shot needed work, well he worked on it. He is an athlete, and can get to the rim with ease. I expect Jaylen to definitely feel more confident with the ball as last year you could see he was rather shy with it at times, which is fine but this is his 2nd year and he has gained everyone's trust already. I expect more driving, as well as a bigger role in the offense for him. I also expect him to put on some muscle, to help him body up other larger SF. His role is no doubt going to be much larger, he may very well be a starter at the SG position, as he fits there perfectly. I expect him to be a player that we can have bring the ball up the floor if IT is not on, and I am also expecting a bigger role setting up the offense using either picks or passes. His D will improve as of next season, I predict he is going to bulk up as much as he can, so he can hold his own against other rebounders, as well as hold strongwe bases against bigger defenders. I am expecting his role to improve the most as he is a top candidate for a starting position. We can assure ourselves we are definitely going to be seeing more of this;
2017-2018 predictions:
PPG: 16.6 APG: 3.4 RPG: 7.9 FG%: 46.6 3PT%: 33.5 SPG: 0.8 BPG: 0.6
Will he improve?
Yes he will.
Role: Starting SG (possibly) or starting SF (possibly), or 7th man off bench.
Awards:
None.
I expect big things from the "kids" next season, I expect rookies to make great impressions, and returning players to have great seasons. I'm sure we are all excited as Celtics fans. To end things off I'll leave you with this;
(found on YouTube posted by A-Roz)
(gif found on https://gfycat.com/gifs/detail/DapperOrnateGardensnake)
---