Can a resurging Nashville SC get revenge against Atlanta United?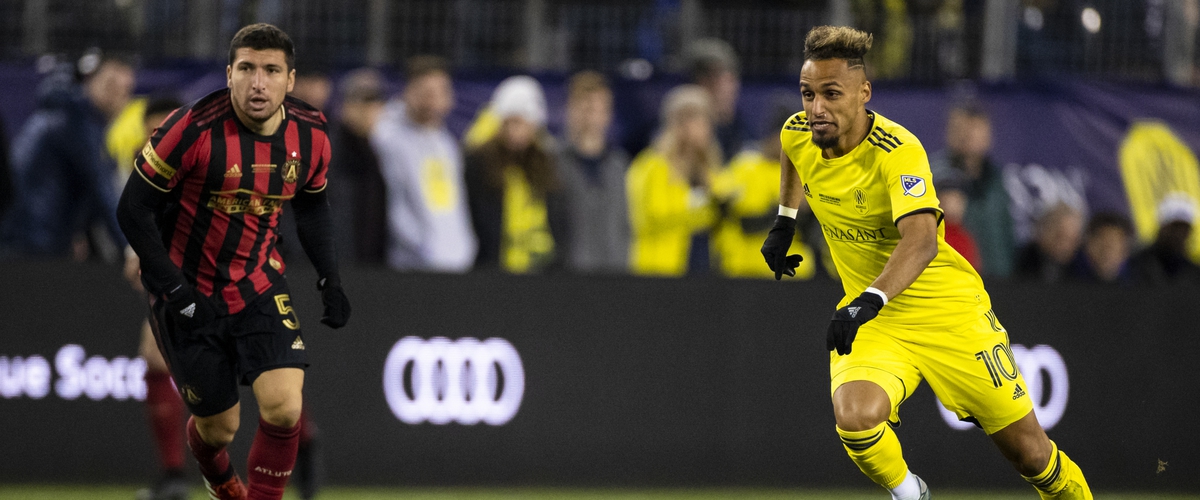 Nashville SC will play just their fifth MLS game in franchise history on Saturday night and it will be just the third team Gary Smith's men have faced.
The Boys in Gold will get a shot at redemption when they travel southeast to face Atlanta United in Mercedes-Benz Stadium tomorrow. NSC is determined to make it three matches in a row with at least a point and overturn that 2-1 defeat suffered in the inaugural match back in late February.
Nashville enters the match with a healthy squad and momentum after back-to-back clean sheets in Frisco last week against FC Dallas. Ken Tribbet will not make the trip while dealing with a calf problem and both Eric Miller (abductor) and Jimmy Medranda (hip) are listed as questionable.
Atlanta United is at a bit of a crossroads entering this match. It will not only be their first after a woeful showing at the MLS is Back tournament - ATL was eliminated in the group stage after losing all three matches 1-0 - it will also be their first match under interim boss Stephen Glass.
Atlanta has had nearly a month to prepare for the resumption of the regular season, but the absence of star forward Josef Martinez who tore his ACL in the opening game against Nashville will be cause the hosts problems moving forward.
Since the loss of Martinez, United has won just one match, 2-1 over Cincinnati FC in early March, and have been held scoreless in four consecutive matches including a terrible 3-0 defeat against Club America in the CONCACAF Champions League.
Without the rowdy Atlanta fans cheering on their team, Nashville could be considered favorites heading into this game. The trade that saw Nashville scoop up winger Alex Muyl from the New York Red Bulls is a positive sign of changes coming to the attack.
If Hany Muhktar and Randall Leal can be more clinical in their finishing, and either Daniel Rios or Dominique Badji find their rhythm up front, I think NSC could bag a few goals.
The key will be a fast start like on Sunday in Frisco and if Nashville can create chances much like they did, the goals will start coming.
---