Nashville SC is zeroing in on this Benfica striker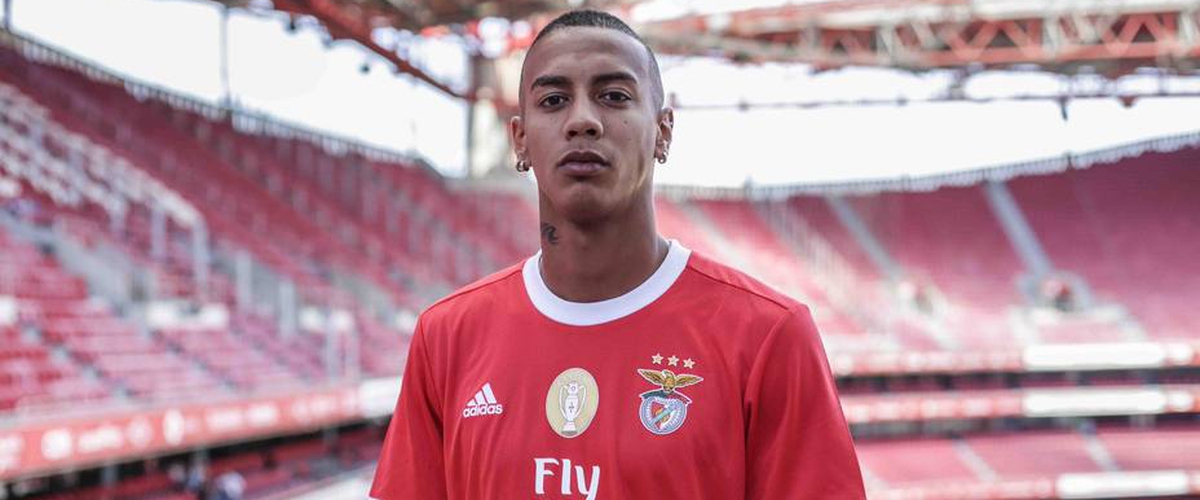 Do my eyes deceive me? Could Nashville SC actually have found a quality striker who has experience playing in some of Europe's biggest leagues?
Rumors out of Portugal say, yes, owner John Ingram and CEO Ian Ayre might have found a reasonably priced, experienced player who can immediately come in and inject some life into the forward line.
Just five matches in, the struggles to find a goal are well-documented. In fact, Nashville has scored two goals in those five and have failed to score more than once in any of those matches.
At 1-3-1 with four points, only minor change will likely begin to take affect in the coming weeks and months because overall, there is a whole lot of good on this roster.
Neither Daniel Rios nor Dominique Badji have been able to score or scare teams into dropping deep to help on defense. The two have been ghosts, in fact, through the first five games.
So, Nashville is pushing to sign 25-year-old Jhonder Cadiz from SL Benfica in Lisbon, Portugal, rumors suggest.
Cadiz is a Venezuelan international, but has been living in and working with Portuguese clubs on and off for nearly a decade now. Jhonder has spent time with several different clubs in his rather unpredictable career.
Here is a list of the clubs he has worked with:
2011-2012: Spent time working with Deportivo Petare's youth academy in Venezuela.
2011-2013: Makes three appearances for the Deportivo Petare first team in the top flight of the Venezuelan league.
2014-2015: Sold to Caracas FC; makes 33 appearances and scores seven goals.
2015-2016: Loaned to Portugal and joins Uniao da Maderia. He makes 23 appearances.
2016-2017: Stays in Portugal, but moves to Nacional and makes 11 appearances.
2017: Sold to Moreirense where he makes 18 appearances and scores two goals.
2018: Sold to Monagas and returns to Venezuela. In 11 appearances, he scored seven goals.
2018-2019: Returns to Portugal and joins Vitoria Setubal.
2019: Sold to Benfica and signs a five-year deal.
2019: After signing with Benfica, Cadiz is immediately loaned to Dijon in France.
If you pay attention to European soccer, I am sure you know who Benfica is. They are the giants of Portuguese football and are constantly developing some of the best youth players the world has ever seen.
Even though the Eagles were excited at the prospect of having a player like Jhonder Cadiz who could be a super-substitute or a 'just-in-case' striker, the temptation of regular minutes and a career changing move to Nashville SC is calling.
Now I must say, there is very little information available about the deal, but after doing some serious investigation, I think it is both realistic and smart for both parties.
Cadiz is valued at 2.64 million dollars however, I could see Nashville paying in the ballpark of two million or pay his value in installments.
Remember, Nashville went big to buy Walker Zimmerman - and extend his contract by three years - plus the signings of Alex Muyl and former Koln goalkeeper Brady Scott have chewed up a large chunk of the club's budget.
Jhonder featured in 22 matches this past season for Dijon and registered four goals and three assists in all competition. He even scored this brilliant goal against Paris Saint-Germain in the winter.
His experience, style of play, and determination to make a name for himself are all good indicators for me. NSC needs any help they can get and Cadiz seems like a more than logical addition to the first-team.
Let's make a deal!
---