Could Derrick Henry be a Madden cover athlete?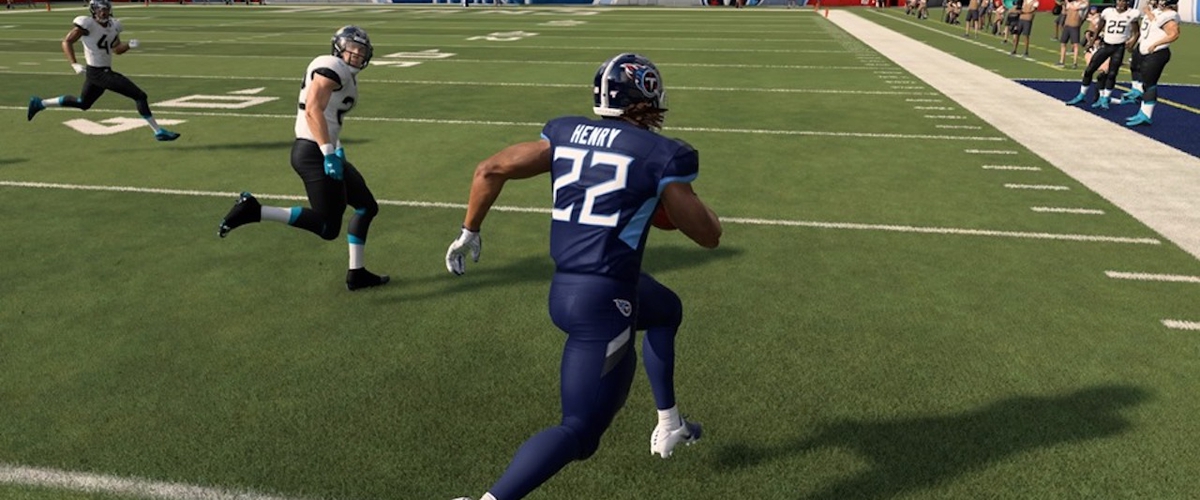 The Tennessee Titans have Heisman Trophy winner Derrick Henry running just as angry and as he did in college with Alabama and the running back has vaulted himself into the top five RB's in the league over the last two seasons.
Henry's ability to break off long runs, maul linebackers, and use his stiff arm earned him the rushing title for the 2019 regular season, so that got me thinking, could Henry one day make it on to the cover of a Madden?
Over the last several years, we have seen quarterbacks take hold of the cover, but that doesn't mean Henry has no shot.
To those saying that the Titans are not a big enough team or that Nashville is a small market, guess again.
The Titans have boasted two Madden cover athletes with another former Heisman Trophy winner and running back, Eddie George, making it back in 2001.
Former Texas QB and Titans starter Vince Young was also featured on the cover of the popular football game back in 2006, so, I would say Henry is not far off.
However, arguing that Henry should have made this year's edition or last year's is a bit of a stretch.
Patrick Mahomes took the NFL by storm and Lamar Jackson did the same in 2019 winning MVP honors and leading the Baltimore Ravens to the first overall seed in the AFC.
If Henry has another good season this year with Tennessee and gets a big, long-term contract moving forward, I would say there is a very good chance we one day see the beast on the cover.