Nashville Predators: I have faith in Juuse Saros moving forward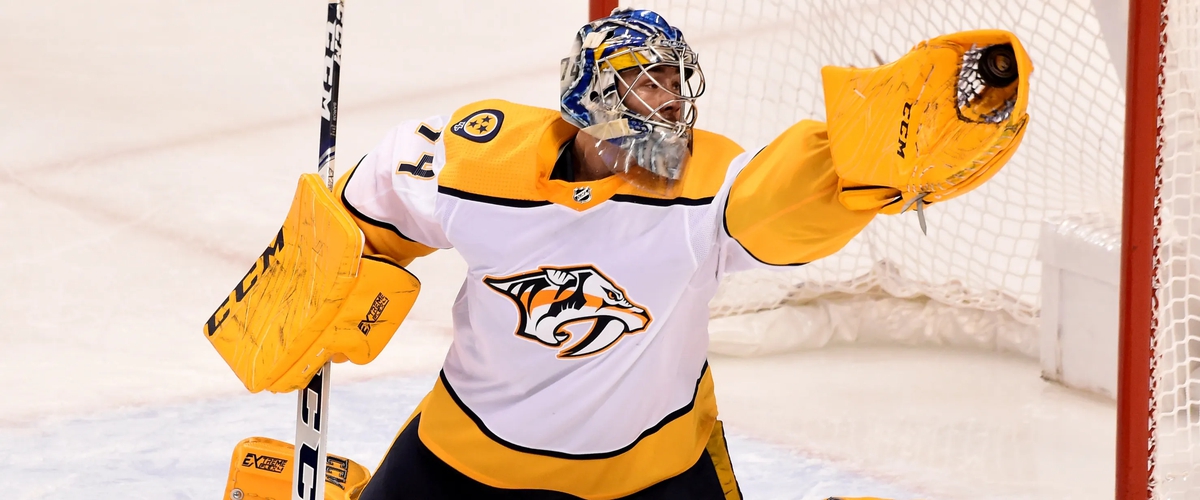 The Nashville Predators have had plenty of time without hockey to think about what they want to do moving forward. The team has gone from the top of the Central Division to a fringe playoff team in the matter of one year.
The reason for this? Goaltending problems.
As I have alluded to several times before, Pekka Rinne was in the midst of his worst season with the Preds since he joined the team in 2005 and since he is approaching 40, I said his time with the team could quickly be running out.
The Finnish netminder is still very determined to win a Stanley Cup and Nashville as he mentioned to The Tennessean earlier this week.
I practice the winning speech in my head," he said. "I catch myself sometimes when I'm driving around dreaming about winning a Stanley Cup. When I'm by myself or if I'm having a nap, sometimes things like that come to my mind.
Since John Hynes took over as the head coach in early January, he has chosen Juuse Saros far more than he has chosen to play Rinne, and rightfully so.
Saros has been consistent and was helping the Preds on a nice run before the season was suspended.
Over the last four seasons, Saros has been playing more and more games and this season, he had already appeared in 40 games. Saros racked up four shutouts, led the Preds to 17 wins, and was crucial in some big wins.
Though I don't know if he will have as consistent of a career as Rinne, he is a suitable substitute for at least the next few years.
That way, the team can still have Rinne as a backup, which would be the best option, then look for a suitable goaltender either in the draft or through a trade.
GM David Poile is consistent with his moves in free agency and is aggressive in making trades. So, keep your faith in the front office and have faith in Saros to take over as the starter by as soon as the fall.