Getting to know the Tennessee Titans first-round pick, Isaiah Wilson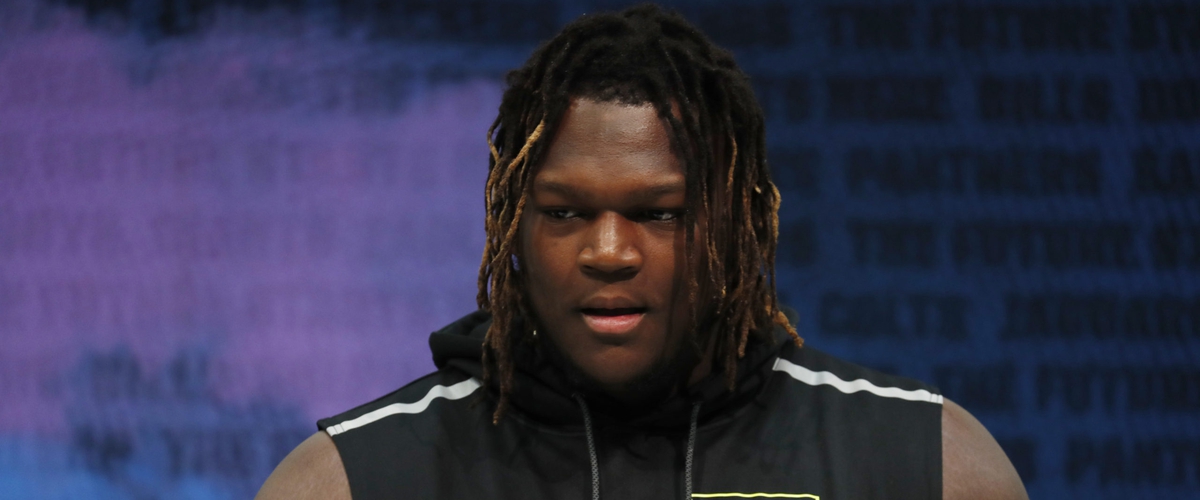 Tennessee Titans fans waited nearly just over three hours to see their team take Georgia offensive tackle, Isaiah Wilson, with the 29th overall pick in the 2020 NFL Draft.
In typical Titans fashion, the pick is not flashy, but necessary. Taking Wilson marks the fourth time since 2013 the team has taken an offensive lineman in the first round (Chance Warmack 2013, Taylor Lewan 2014, Jack Conklin 2016).
After redshirting his freshman year with the Georgia Bulldogs, Wilson earned an All-American spot in 2018 and was impressive opposite of fourth overall pick Andrew Thomas.
"I think the best part of my game is I am physical, and I enjoy beating people up," the 6'6", 350-pound tackle said in a conference call shortly after being drafted Thursday night. "I enjoy running the ball, I enjoy trying to essentially break another man's will. I would say that is my strong suit."
Draft experts around the country seem to be in agreement that the Titans pick is deserving of a B+. Although analysts are making a bigger deal out of the loss of Conklin than they should, Wilson is a long-term investment as he can develop for a season backing-up Dennis Kelly who signed a three-year extension just over a month ago.
While we could see him make a start or two this fall, he is expected to be a lot like his Georgia teammate D'Andre Walker. Walker didn't feature in a regular-season game for the Titans in 2019, but is expected to get time as a special teams guy and rotate in to help on passing downs.
While I am a bit disappointed head coach Mike Vrabel and GM John Robinson didn't look to a defensive player for help in the first round, it's amazing how much talent remains on the board heading into the second and third rounds on Friday night.
Running back Derrick Henry now has another helper on the O-line who loves to run block and is well-suited for play-action blocking, so, the pick makes a whole lot of sense.
---