Grading the Tennessee Titans 2020 Draft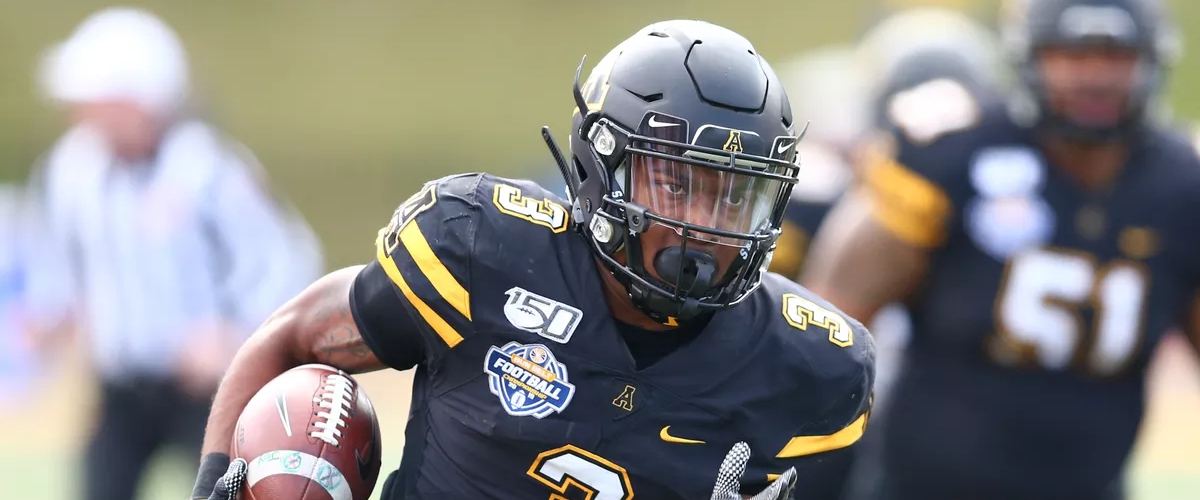 The Tennessee Titans added six new players through the 2020 virtual NFL Draft.
After giving it some breathing room and letting all the hype die down a bit, it's time to look at the players the Titans drafted and decide if the team improved or stayed the same.
Without beating around the bush, let's dive in and grade each draftee.
First Round: OT Isaiah Wilson - Georgia
As I wrote shortly after he was drafted, taking Isaiah Wilson 29th overall wasn't flashy, but it was a necessary pick for the team after they lost Jack Conklin in free agency.
Though I don't think the departure of Conklin is that big of a deal, adding a mauling tackle who weighs in at 350 pounds who has time to get acclimated with the system and learn while backing up Dennis Kelly is not only very smart, but shows the team is preparing for long-term success.
Many draft analysts have said that had Wilson stayed in Athens for another season, he likely would have gone in the top 15 much like his teammate Andrew Thomas who went fourth overall to the New York Giants.
Wilson has said in interviews that he is at his best when run blocking or blocking in play action. Safe to say he fits the Titans' scheme perfectly.
Grade: B+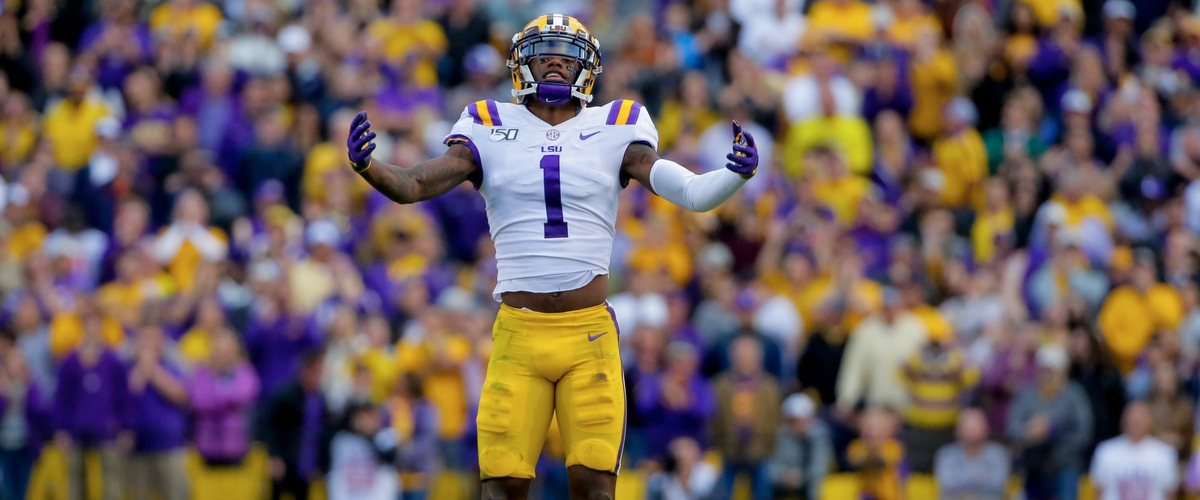 Second Round: CB Kristian Fulton - LSU
Head coach Mike Vrabel and GM John Robinson doubled down and snagged another SEC player in the second round with defensive back Kristian Fulton.
Wow do I love this pick!
Due to a suspension and some disciplinary issues while in Baton Rogue, it was stunning to see a quality nickel corner like Fulton fall to Tennessee late in the second.
I wanted the team to take a corner or edge rusher in the first round and although they didn't, they still picked up a wickedly talented guy at their next pick.
"Unreal he was still available," Chris Trapasso of CBS Sports said in his analysis of the pick. "Routinely finds the football. Zone or mirroring in man. Ultra-twitchy. Crazy instincts. Great long speed too. Checks all the boxes on the field. A tad small. Smart for Tennessee to keep building the secondary."
This not only shows that Logan Ryan will not return to the team this fall, but it also shows that Fulton will immediately get a lot of reps playing in the slot.
Grade: A+
Third Round: RB Darrynton Evans - Appalachian State
Offloading Dion Lewis' contract early in free agency was a smart move by the Titans, however, it could have backfired had the team not found an ample substitute to backup Derrick Henry.
Well, while it might not have been D'Andre Swift like I wanted, Darrynton Evans out of App State is more than capable of filling that 'scatback void'.
Though he only had 39 catches in three years playing or the Mountaineers, the running back averaged 8.2 yards per catch and had six touchdowns.
His numbers running the ball don't disappoint. He averaged over five yards a carry in both 2018 and 2019 and showed off his speed at the combine by running a 4.41 40-yard dash.
You won't see Evans breaking tackles like Henry, but this kid has the ability to make one cut and run away from the entire defense. A solid pick up for the third round.
Grade: B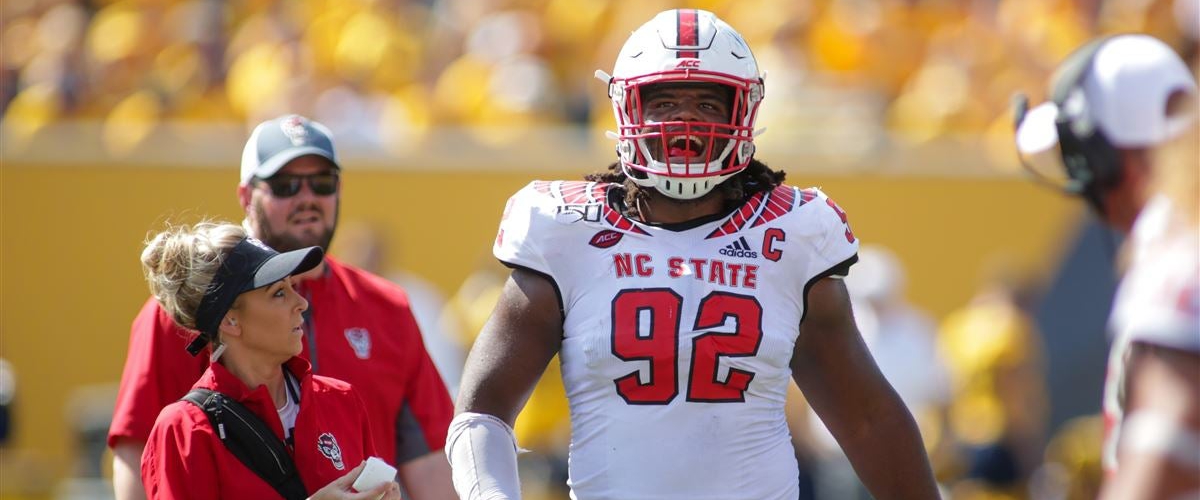 Fifth Round: DT Larrell Murchison - North Carolina State
Defensive tackle Larrell Murchison flew under the radar of many - including myself - and was a bit of surprise.
With the 174th pick after not having a fourth-round selection, the Titans went with an interior D-lineman who could back up Jeffery Simmons and maybe fill the big hole left by Jurrell Casey who was traded to Denver a couple of weeks ago.
Murchison, "plays like his hair is on fire at all times," and uses good balance and quick hands to get into the backfield.
He won't have an immediate impact this coming season, and that is okay. He racked up 20 tackles for loss in two season with the Wolfpack and improved dramatically from 2018 to 2019.
Grade: C+
Seventh Round: QB Cole McDonald - Hawaii
Since Marcus Mariota has moved out to Las Vegas, Ryan Tannehill is going to need someone to back him up just in case something goes wrong.
The Titans waited for Cole McDonald to fall to them midway through the seventh round and it seems like a fine selection. There was no chance Robinson and Vrabel would splurge for a QB in the top three rounds, so getting a backup in the seventh seems fitting.
McDonald's dual-threat ability and a strong arm that can fit passes into very tight windows is just what offensive coordinator Arthur Smith and the team needs.
McDonald is calm in the pocket, but can step out and run if needed, much like Tannehill.
His completion percentage, 61.4, passing yards, 8,032, and touchdowns, 70, in two seasons as a starter in Hawaii are outstanding. But the question remains, can that translate to the NFL?
Grade: C
Seventh Round: CB Chris Jackson - Marshall
Thank goodness for secondary depth. The Titans desperately need it heading into the fall and Chris Jackson could provide it in obvious passing down situations.
Jackson was a four-year starter with the Thundering Herd and received high praise from analysts.
Though he isn't as elect as Fulton, his long reach and ability to break up a pass- he had double-digit PB's three of his four years with Marshall - could see him get playing time in Nashville.
Tennessee is looking for some gritty players who play fast and look for contact. Jackson fits that bill.
Grade: B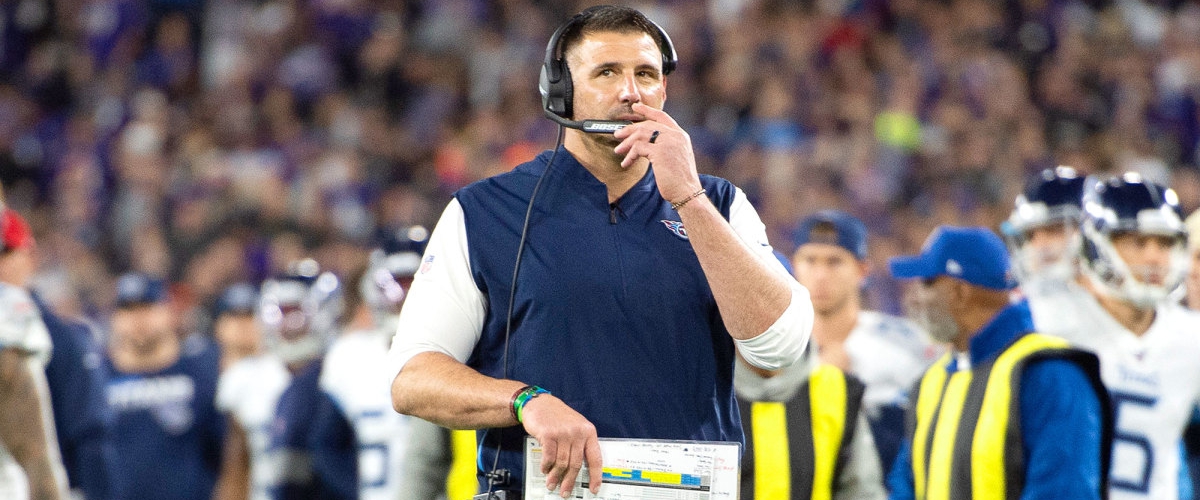 Conclusion
The Titans filled just about every need with their six picks. As usual, there won't be a whole lot of discussion about the team around the NFL, but it was a draft to remember if you are a die-hard fan.
All three guys drafted in the first three rounds will have a lasting impact on the team in years to come and the guys picked up on the final day should provide some necessary depth.
Since Tennessee chose not to pick up an edge rusher, I still have faith that they are going to sign Jadeveon Clowney in the coming weeks.
Hats off to Vrabel and Robinson for another solid draft class!
Overall Grade: B+
---