Go ahead and give Nashville the NFL Draft again!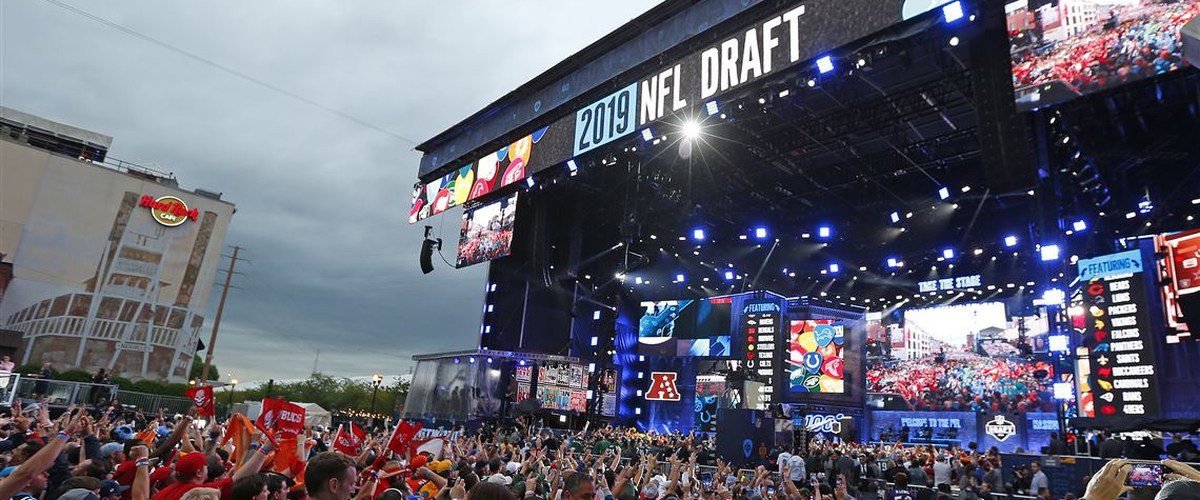 Just 14 months after hosting the largest NFL Draft in the league's history, the city of Nashville is ready to run it back.
Earlier this week, Nashville Convention and Visitors Corporation President/CEO Butch Spyridon made a public statement saying the city was preparing to make a bid to host the huge event in either 2024 or 2025.
The NFL has already committed to hosting the draft in Cleveland in 2021, Las Vegas in 2022, and Kansas City in 2023.
"We have only submitted an expression of interest. That is a preliminary and necessary step if we want to bid in the future and of course, we want the option. Plenty of time to decide if and when," Spyridon said.
The event was a massive hit as nearly 600,000 fans flooded Broadway and downtown for three days during April 2019. According to rough estimates, the city made nearly $133 million in direct spending alone.
Considering the horrible effect the coronavirus has had on the city's economy - namely to the bars on Broadway which have remained closed for over three months now - this would be a massive boost for the city's economy.
Nashville has turned in to a destination city with visitors flocking to the Music City for event after event. The draft a year ago proved that more than CMA Fest does every June or the SEC Men's Basketball Tournament every March.
Spyridon clarified later in the interview that this is just the first of many steps in order to lock up the draft once again. A city must declare its interest to the NFL before making an official bid.
Based off of the showing in 2019, I think Nashville should be a leading candidate to host. The exposure the NFL is getting in middle Tennessee is probably the highest it has ever been. Keep the momentum going!
---