If you aren't on the Titans bandwagon yet, you should be!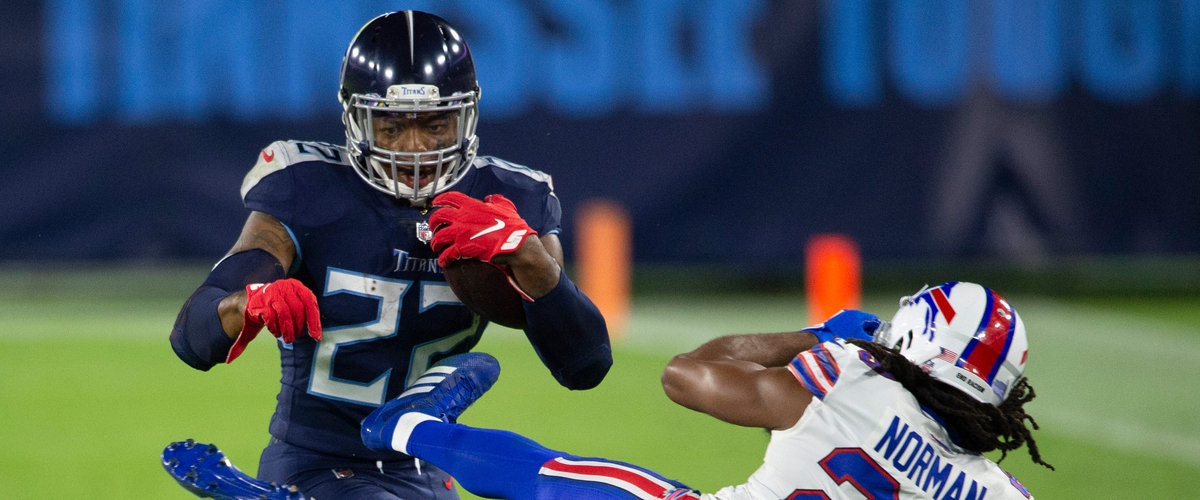 The Tennessee Titans are 4-0 for the first time since 2008 when Kerry Collins was the starting quarterback! Anyone remember him?
Let's not get distracted here, however. How about them Titans? Playing just the second NFL game on a Tuesday night since World War II ended, the Titans proved to everyone in the NFL and to every fan watching nationally that a COVID-19 outbreak, just two practices in over two weeks, and widespread criticism could not stop them from winning.
To all the haters around the league and especially to Bills Mafia who were hoping league officials would punish Tennessee for the outbreak and floated the idea of the Titans forfeiting this game, you can sit down, drink your shut up juice, and let us continue to run over opponents like Derrick Henry did to Josh Norman.
For your viewing pleasure:
So the Titans are undefeated after beating the previously undefeated Buffalo Bills 42-16, Ryan Tannehill's stats are comparable to Patrick Mahomes, and Mike Vrabel is finally being recognized for the stunning job he is doing in the Music City (he is 22-14 as a head coach four games into his third season at the helm).
The time to jump on the Tennessee Titan bandwagon is right now!
The offense is fun to watch, the team believes in what they have, and with young talent like A.J. Brown, Jonnu Smith, Kristian Fulton, and Jeffery Simmons, the time to win a Super Bowl is fast approaching. Go ahead and jump on the hype train before everyone else!
Titan Up!
---