Nashville Predators: Letting Mikael Granlund walk in free agency is smart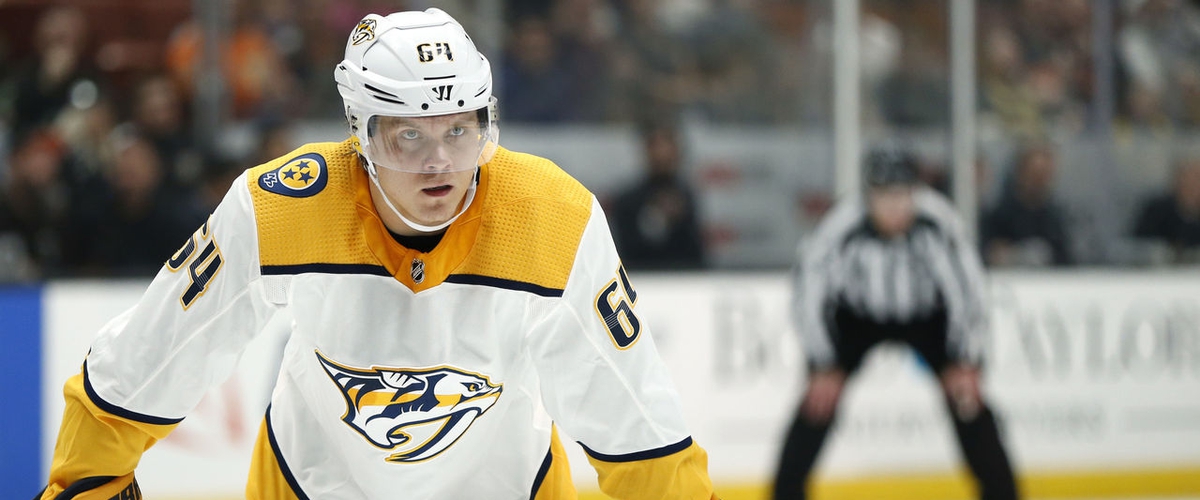 When the Nashville Predators traded Kevin Fiala to the Minnesota Wild for Mikael Granlund on deadline day in February 2019, I think we as a fanbase collectively thought we had "won" the deal.
Fiala was a great winger for five seasons with the Preds and he came up through the Predators' system. He was a contributor in every season he was in Nashville, but some injury issues and the number Granlund put up while with Minnesota was exciting and preferred at the time.
Fast forward 19 months and Fiala has signed a two-year extension to stay with the Wild through 2021 while Granlund has declared he will test the free agent market this offseason.
There have been just a few times in his lengthy career as General Manager that David Poile has made a trade where he came out the loser. This is one of those few instances.
Plain and simple, Mikael Grandlund is not the same player Nashville thought he was when they traded Fiala for him. The stats alone speak for themselves.
Over seven years with Minnesota, Granlund played 461 games scored 93 goals, and had 224 assists. In 79 games with the Preds, Granlund scored 18 goals and had 17 assists.
The stats prove it and just watching Granlund play made it clear that he was not the same player he was in the past.
Rumors suggest Mikael will earn a contract that pays him in the area of six million dollars per year, so, let him test free agency and see if any team is dumb enough to pay him that much to fill a roster spot.
---