Nashville SC has their starting striker now!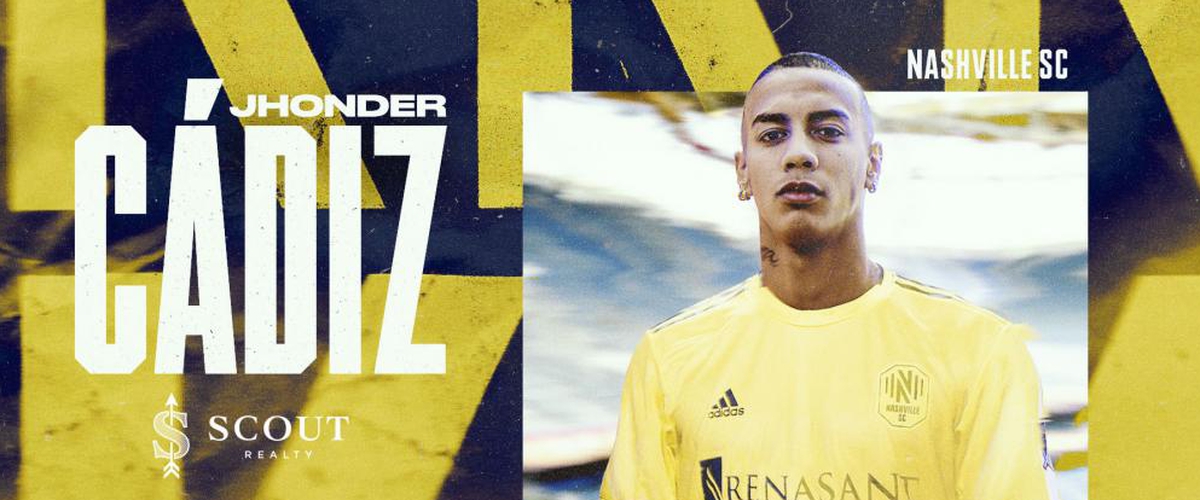 Venezuelan international Jhonder Cadiz has officially joined Nashville SC on loan from SL Benfica today!
The 25-year-old number nine joins NSC on loan until the end of June 2021 and the agreement has a clause that will allow Nashville to make the move a permanent one at any point if they would like to keep him around.
The news of the move leaked weeks ago and everyone in MLS knew the move was going to happen, it was just a matter of win and not if.
For those wondering if Cadiz will be in the lineup this weekend when Nashville hosts Atlanta United, do not hold your breath. The newest NSC player must first go through the International Transfer Certificate process, get his P-1 Visa, and complete a mandatory quarantine period if necessary.
"I'm very excited to join Nashville SC and to be a part of this inaugural year for the club," Cadiz said in a statement. "I'm incredibly motivated to showcase my game in Nashville and Major League Soccer and to help the club reach every goal in 2020 and beyond."
The move comes after Cadiz spent 2019/2020 on loan in France with Dijon. He featured in 22 matches and scored four goals with three assists and was efficient in front of goal.
This shows that Cadiz can score the goals, but much like Badji and Rios, Nashville are not going to have a striker who can drop into the midfield and help move the ball around.
The focus is and still will be on Hany Muhktar, the wingers, and the deep-lying midfielders to get the ball into the attacking box and control the pace of play. Cadiz has not played in a match since March, so, it will be a week or probably two before he even appears off the bench, but give him time!
Jhonder should make an immediate impact and this is a great signing by Nashville. They addressed an area of need quickly and effectively.
---