Nashville Predators: Three key players for the series against Arizona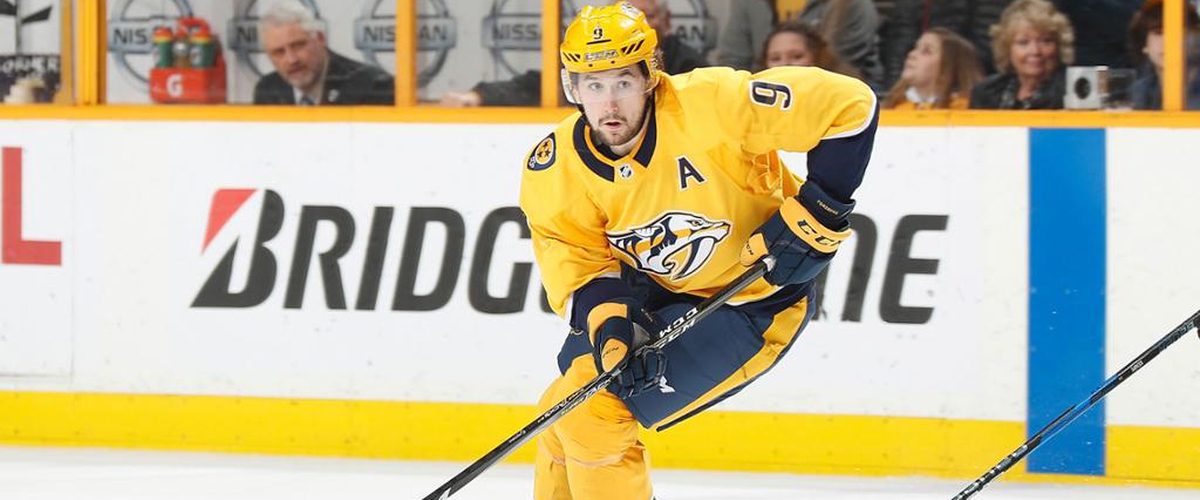 The Nashville Predators will begin preparations for the NHL's 24-team playoff in the next week and fans are thrilled to finally see the hockey season concluded.
After nearly three months since the last regular-season game, teams that have been placed into the qualifying round will have the difficult task of going from doing nothing to playing in a playoff series with no fans in attendance.
The key for the Preds will be leadership at every position group and contributions from depth players. Nashville was 1-1 against the team they will face first - the Arizona Coyotes - so it is pretty difficult to predict how things will play out.
One thing is for certain, however. These three Predators players will be the keys to success.
Defender Roman Josi
The Preds' captain and best defender will of course be relied upon by head coach John Hynes to dictate the pace of the games.
Josi's influence whenever he steps on the ice cannot be overlooked and the Coyotes will have a tough time breaking down Josi and his line partner Mattias Ekholm.
Roman was averaging nearly 26 minutes per game before the season was put on hold, so, in a playoff environment after a couple months of rest, he could be playing between 30 and 35 minutes per game if coach Hynes chooses to go that route.
Forward Filip Forsberg
Filip Forsberg led the Preds with 21 goals during the regular season and if Nashville wants to make a run at the Stanley Cup final like they did in 2017, Forsberg will have to be a key cog.
The Swedish forward's success determines the team's success and if he can continue his form from just before play was stopped, the Preds will be in good hands.
While Forsberg will be relied upon to score the goals, his linemates - most likely Ryan Johansen and Viktor Arvidsson - will also have to produce.
Johansen was in the midst of his worst season since joining the organization, but during this time off, he has reevaluated his game and is looking to turn things around in a big way.
Arvi, on the other hand, has been consistent all year and if he can stay healthy, will be a key provider in front of goal.
Goaltender Pekka Rinne
Like Ryan Johansen, this has been Pekka Rinne's worst season in Nashville. As the net-minder approaches the age of 40, you would expect his game to dip just a tad.
But, the reason the Preds were fighting for a wild card spot all season was because of Pekka's poor showings in goal.
Although I wouldn't mind or be surprised if Juuse Saros started the majority of the qualifying round games, Pekka could still play a big role.
Whether he is needed off the bench or starts a game because of the congested schedule, all eyes will be on number 35 in gold.
---