Nashville SC: There's poor form and then there's Dominique Badji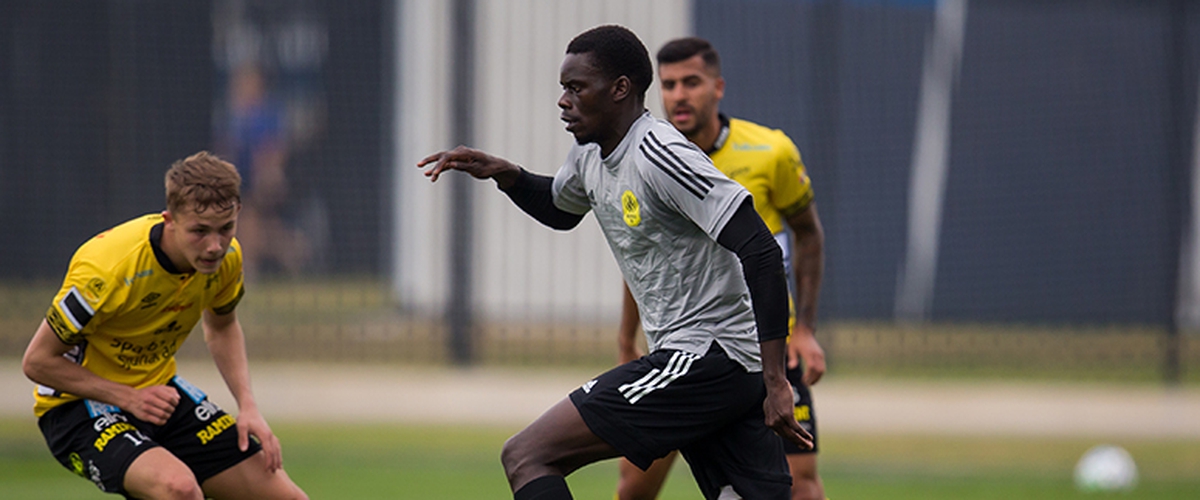 Nashville SC is in desperate need of a striker. Right now, the only two options at manager Gary Smith's disposal are MLS veteran Dominique Badji and Mexican international Daniel Rios.
Through eight matches, neither Badji nor Rios have scored a goal or provided an assist.
This article is not about Daniel Rios, though. I am not trying to disrespect Rios when I say this, but I did not and still do not expect him to be a regular starter, goalscorer, or contributor for NSC.
He was a member of the USL team that was promoted after last year and has almost no experience at the top level of football in Mexico or the U.S.
Dominique Badji, on the other hand, is now in his sixth season in MLS after spending time with the Colorado Rapids and most recently FC Dallas. In those five seasons with the two clubs, Badji scored 32 goals and had 11 assists.
He has never reached double digit goals and has a career high of nine goals from the 2017 campaign when he was with Colorado.
Whatever is going on mentally or physically is affecting Badji's game tremendously thus far in 2020 with Nashville because there is bad form and there is being a liability on the pitch and unfortunately, Badji is the latter.
As I mentioned in my recap of the draw with Orlando City, in six starts and appearing in all eight matches this season (totaling 487 minutes of playing time) Dom Badji has 11 total shots with only three going on target - according to FBRef.com - Badji has created nine shots from open play, and has a TOTAL of 143 touches.
Just to give you a better idea of how woeful the number nine has been:
- That's 1.4 total shots per match
- That's 0.38 shots on target per match
- That's 17.86 touches per match
- That's .88 shots created per match
- Of the 21 players that have featured in a match this year, Badji has the second lowest average match rating with a 6.09 (Daniel Rios has the lowest at 6.02).
Now comes the portion of the article where I discuss how the player and the club can right the ship and figure out how to proceed.
I think the only answer here is to bench Badji and lean into the new loanee, Jhonder Cadiz. Before the pandemic hit in the first two games of the season, Badji did nothing.
In the six matches since the return to play over the last month, Badji has done nothing other than clear a few crosses in his defensive penalty area. Nashville needs goals. Period.
When the two starting center backs have twice as many goals as the two strikers, you know there is a big, big problem.
Alex Muyl has looked pretty solid starting on the left wing in the last two games, Randall Leal leads the team in shots on target and can create with his dribbles, and Hany Muhktar has looked sharp aside from his condition in the last several matches.
The defense, midfield, wingers, and attacking midfielder have all been great, but the reason Nashville has just eight points in eight matches is because Dom Badji has been dreadful.
If he starts again this weekend when Nashville travels to play Inter Miami again, I am going to throw a fit.
---