Nashville SC's gutsy win over Orlando sees them finish the regular season seventh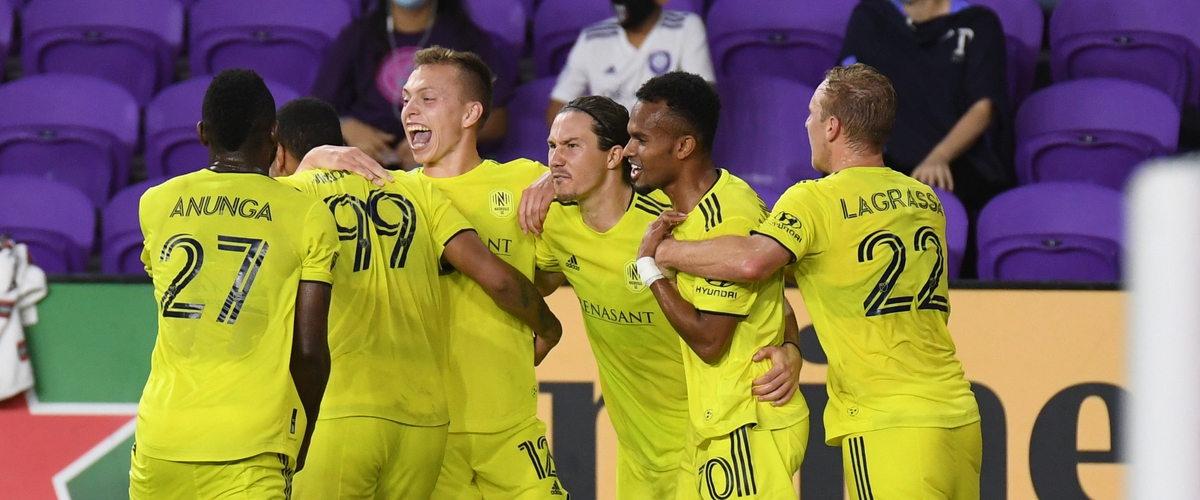 Nashville SC closed out its first regular season in Major League Soccer with by far its most impressive comeback win yet. In fact, as I sit here writing my brief recap of the 3-2 stunner against Orlando City SC, I can't think of another match like this one.
It wasn't a game Nashville had to win in order to improve their playoff standing - though they did end up moving from eighth to seventh - but it sure was nice to see them clutch up and win a hugely important match in a hostile environment. Until today, Orlando HAD NOT lost in Exploria Stadium and entered the day third in the Eastern Conference.
Gary Smith made some interesting decisions with his starting XI (starting Daniel Rios once again, leaving Hany Mukhtar on the bench, and using Derrick Jones) but finally, the manager made some quality tactical and personnel moves in the second half to swing the match in favor of The Boys in Gold and this kind of win is exactly what they needed heading into the postseason.
The return of Hany Mukhtar made all the difference in this match and this was his first appearance since he scored twice in the win over Houston Dynamo way back on October 15. Fun note, Mukhtar has four goals and three assists in his first season in the United States, three of those goals and one of those assis have come in his last 59 minutes on the field!
He came on in the 76th minute and drove the Nashville attack single-handedly. His importance to this team cannot be overestimated. Nashville will now face Inter Miami in the qualifying round in a couple of weeks in the friendly confines of Nissan Stadium.
Let's show Beckham and his squad who the better expansion team is once again!
---