Tennessee Titans: A rough start to training camp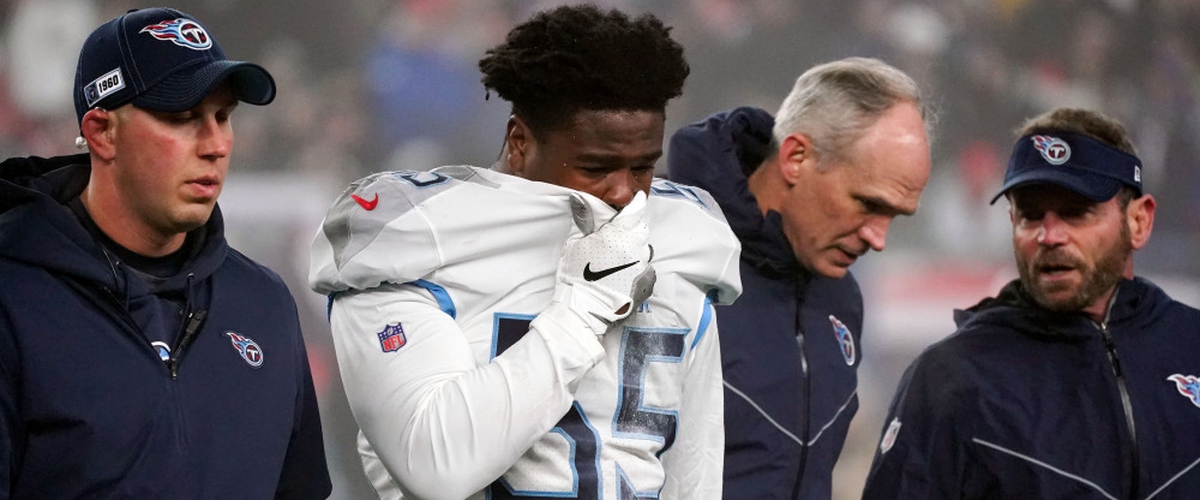 My excitement for the start of training camp is quickly fading as the Tennessee Titans had nothing but bad news as the players returned to St. Thomas Sports Park north of downtown Nashville on Tuesday.
With no preseason games to prepare for, the Titans are entering a grueling stretch of practice as the regular season is just under two months away.
There were three troublesome reports that came out today as the team got back together. The Titans learned that undrafted rookie tackle Anthony McKinney has decided to opt out of playing this season amid concerns over the coronavirus.
"We had that conversation with him," head coach Mike Vrabel said during a Zoom press conference Tuesday. "He had our full support. We're in the process of getting him where he needs to be, which is with his family."
McKinney had flown under the radar of many teams and was not likely to see much of any game time this season.
The biggest news from Vrabel's virtual presser was linebacker Jayon Brown being placed on the PUP list (physically unable to perform) and rookie offensive lineman Isaiah Wilson being placed on the reserve/COVID-19 list.
Brown being placed on the PUP list is likely a result of the serious shoulder injury he suffered in the Titans' narrow win over the New England Patriots in the playoffs at the beginning of this year.
Though he returned from the AFC Championship game, there was serious concern internally that the injury was not fully healed and there apparently still is. Brown is expected to carry the load in the middle of the linebacking core alongside Rashaan Evans after impressing everyone over the last few seasons.
Rookie first-round pick Isaiah Wilson is having a tough time getting acclimated - much like every other rookie coming in to the league during a pandemic - but he is the first Titans player and first player in the NFL (that I have heard of) to be placed on the so called 'COVID list'.
Wilson is now the only player to not sign his rookie deal as defensive back Kristian Fulton signed his first professional contract on Monday.
The team hasn't stepped foot on the practice field and things are already complicated.
---