Tennessee Titans: Injury scares in practice are nothing to worry about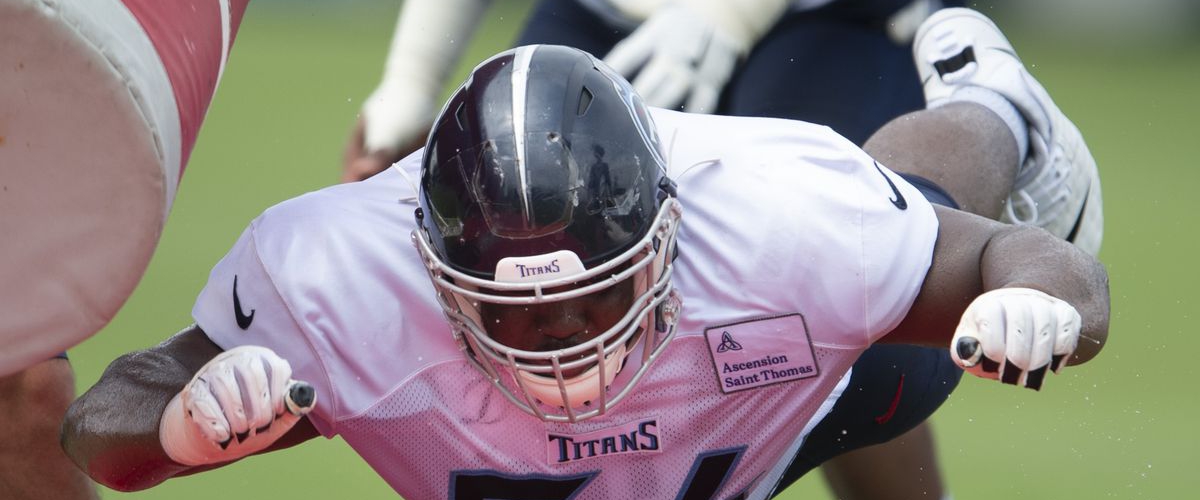 It seemed like the Tennessee Titans were making their way through training camp relatively unscathed. There was not a whole lot of news emerging regarding injuries, that is, until last week.
If you are a Titans fan and go on Twitter, you likely already know what I am talking about.
The Titans' top-three draft picks - Isaiah Wilson, Kristian Fulton, and Darrynton Evans - have all been limited since late last week with small problems. Everyone please relax!
I know that is hard to do when reports emerged on Tuesday that both guard Nate Davis and outside linebacker Derick Roberson were carted off the field, but find the facts and don't just look at this as a big, scary negative.
While it is worrisome to see three rookies not get as many reps in as they should, remember that A.J. Brown was limited in rookie camp and bounced back to become the best receiver on the team in 2019.
Wilson, Fulton, and Evans all missing time is not the end of the world especially with the way the season is going to unfold. Look, taking away four preseason games is no small matter. For fans, it's a relief that they won't have to see their teams play four meaningless games, but for rookie players, fringe roster players, and coaches, things are much, much more difficult now.
All the assessment will be done in practices and in scrimmages. Having no live action games to figure out the NFL is daunting, but, this coaching staff can certainly get the best out of the personnel they have right now.
Davis was carted off the field Tuesday with a bad leg cramp and he should be okay to return to the field at St. Thomas Sports Park this week. Roberson was carted off the field the day before Davis and was unable to any weight on his right leg.
Updates on his status have been scarce which leads me to believe it is something serious.
12 days until the season kicks off in Denver!
---