Tennessee Titans: Kalif Raymond needs snaps as the slot receiver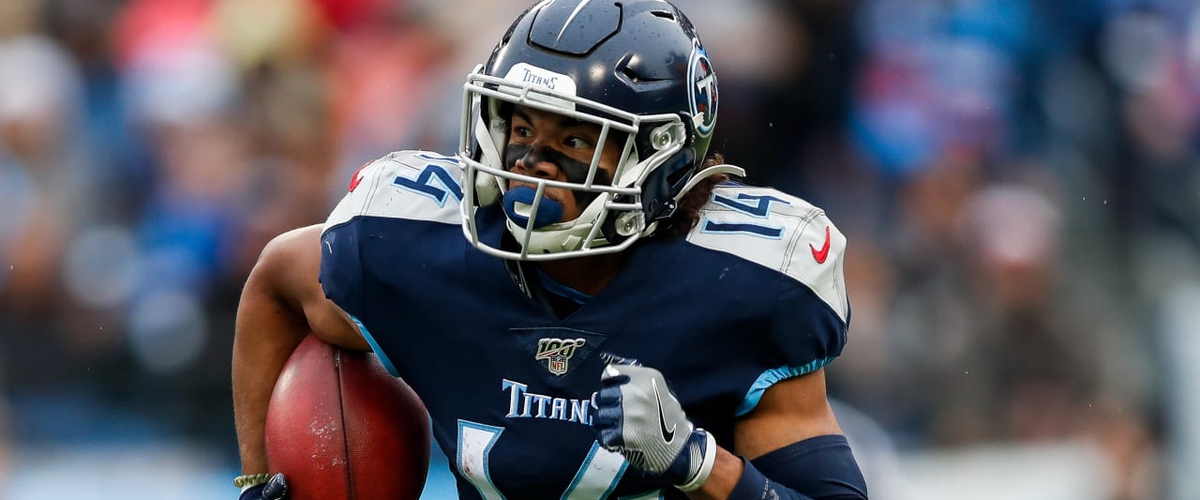 Kalif Raymond seemingly resurrected his NFL career in 2019. After not playing in a game in 2018 and bouncing around to NINE different teams, Raymond featured in eight regular season games for Tennessee last fall and was a standout playmaker.
Raymond is not the biggest guy by any means - he is 5'8", 182 lbs - but his speed, ability in kick and punt return, and his reliable hands made him a key cog of Ryan Tannehill's passing game.
Raymond was, in my opinion, a better wide receiver than one of the Titans' offseason acquistions, Adam Humphries, in 2019.
No, Kalif Raymond did not have astronomical numbers in his first year with Tennessee. He had eight catches for 170 yards a touchdown during the regular season, but it was his 45-yard touchdown catch in Baltimore during the AFC Divisional round that really caught the eyes of fans everywhere.
Raymond is a speedster that can take the top off a secondary when needed. The Titans have AJ Brown and Corey Davis to get the catches that move the sticks, but Raymond is the one the Titans need to rely on to beat teams.
Kalif was missing from the practice field on Tuesday, but he is working hard to ensure he has a roster spot again this fall. Just look at his hustle during this drill.
Adoree Jackson is a good return man, but head coach Mike Vrabel can't have him tired from returning kickoffs and punts all the time.
That is part of the reason Kalif Raymond was brought in and one of the main reasons he will likely end up making the roster again this year.
There is still plenty that can be done with Adam Humphries don't get me wrong, I just think the Titans need a speed guy to throw at opponents to confuse them.
---