Tennessee Titans: Two former players return while two get cut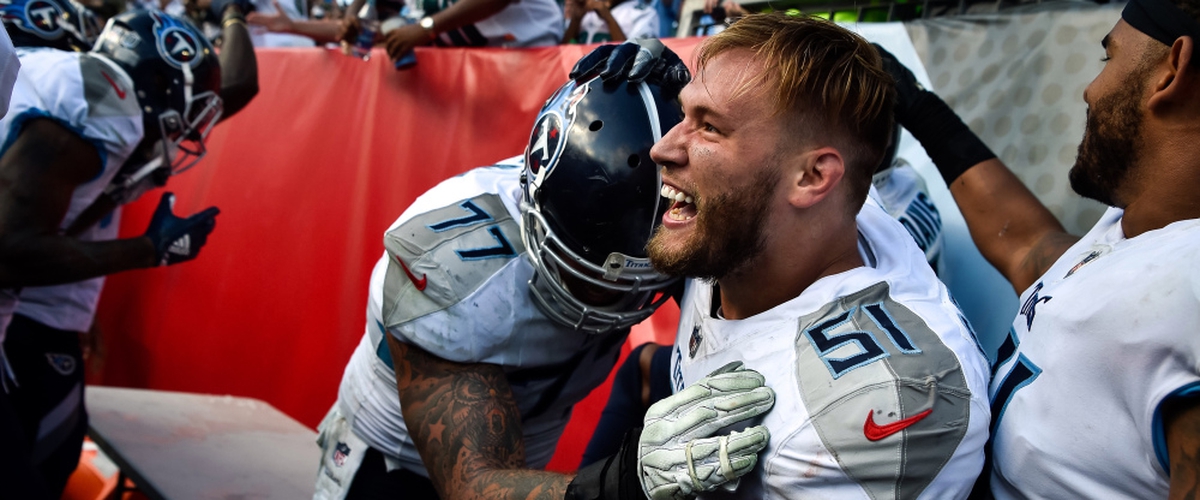 Man it has been a crazy week in Nashville, Tennessee.
On Wednesday, before the team made the decision to cancel practice to bring attention to the shooting of Jacob Blake in Wisconsin, General Manager Jon Robinson welcomed back linebacker Will Compton and running back Jeremy McNichols who was on the team for the 2019 preseason.
In order to keep the roster size down, when these two were signed, running back Cameron Scarlett and linebacker Khaylan Kearse-Thomas were released.
Both of these signings on the surface look rather mundane, however, they both have a deeper meaning.
Compton isn't a superstar linebacker by any means and he won't be a starter on the defense this year, but his relationship with Taylor Lewan and a long list of players on the team makes this a locker room signing.
Keep in mind that Lewan and Compton have a podcast together on the Barstool Sports Network titled, "Bussin' with the Boys" where the two personalities bring on NFL players and friends to talk life and laugh.
Compton has been and likely will be a leader on the special teams unit and will rotate in on defense sparingly.
The signing of McNichols is for safety, I believe. The work horses in the backfield this year are going to be Derrick Henry and Darrynton Evans. Bringing in a player who has previous experience with the playbook and can provide a spark as a receiving back is very exciting for offensive coordinator Arthur Smith.
McNichols will really have to stand out at St. Thomas Sports Park if he wants to be on the 53-man roster. Since the Titans have three QB's on the roster right now, they could be tempted to keep Logan Woodside on the practice squad and have Trevor Siemian as the backup.
---