Two former Tennessee Titans players have new homes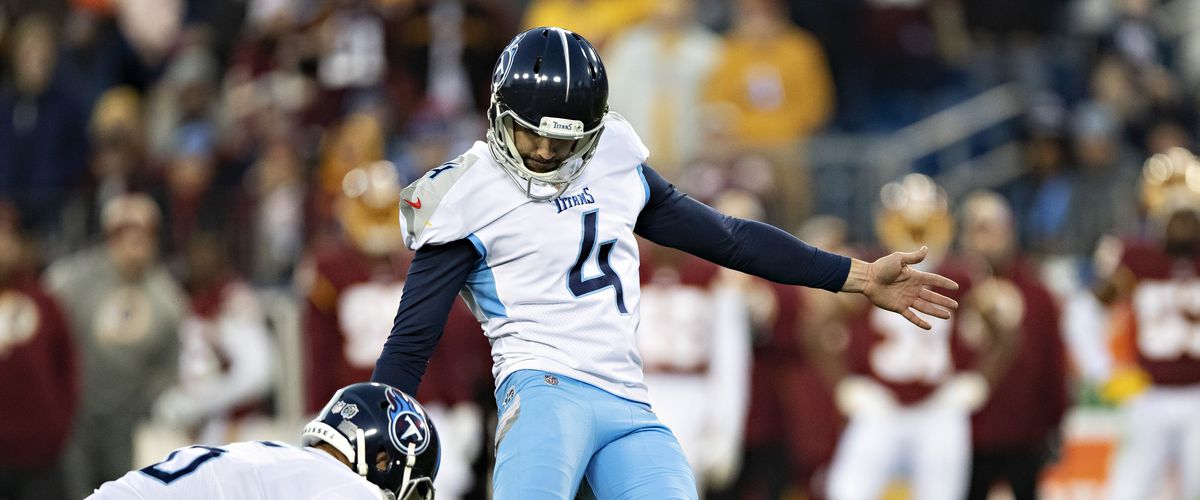 Two player the Tennessee Titans elected to release over the offseason have at long last found a landing spot in the NFL.
The Titans did what one can only call a "roster purge" in order to sign key pieces to long-term extensions and free up salary cap space in order to bring in quality free agents.
The two players we will be discussing here - kicker Ryan Succop and defensive back Logan Ryan - did not make the roster purge list, rather, injury issues for Succop and a hefty asking price for Ryan led to their departures over the summer.
Succop had a rough 2019 as he featured in just six games and was let go after struggling to recover from surgery before the season began. The kicker didn't make his first appearance until week nine where he missed all three field goals in a loss to the Panthers and finished the season one for six on field goals and made 24 of 25 extra point attempts.
Succop will join the Tampa Bay Buccaneers to immediately compete with Matt Gay as head coach Bruce Arians continues to search for a reliable leg. The Bucs waived kicker Elliott Fry earlier today after he struggled in a scrimmage.
Logan Ryan, on the other hand, has signed a one-year, 7.5 million dollar deal with the New York Giants. As a player and an off-field leader, Logan Ryan is one of the best in the league. There is nothing wrong with his ability or personality, it was the price he was asking for.
When General Manager Jon Robinson saw that Ryan was asking for around 10 million a year, he batted that away like a wayward fly.
It is quite telling that no one signed the almost 30-year-old until this week. Looking through the Giants injury list might show us why the G-Men finally pulled the trigger.
Rookie Xavier McKinney is battling a foot injury and no one knows what will happen with DeAndre Baker after what happened over the summer in Florida (he is awaiting disciplinary action from the league).
I wish nothing but the best for these two, but I am not sad they will not be on the Titans' roster this fall. It's hard to say, but sometimes you have to move on no matter how long the player was with you or how well they did.
---