Tennessee Titans: Will Derrick Henry get his long-term deal in the next week?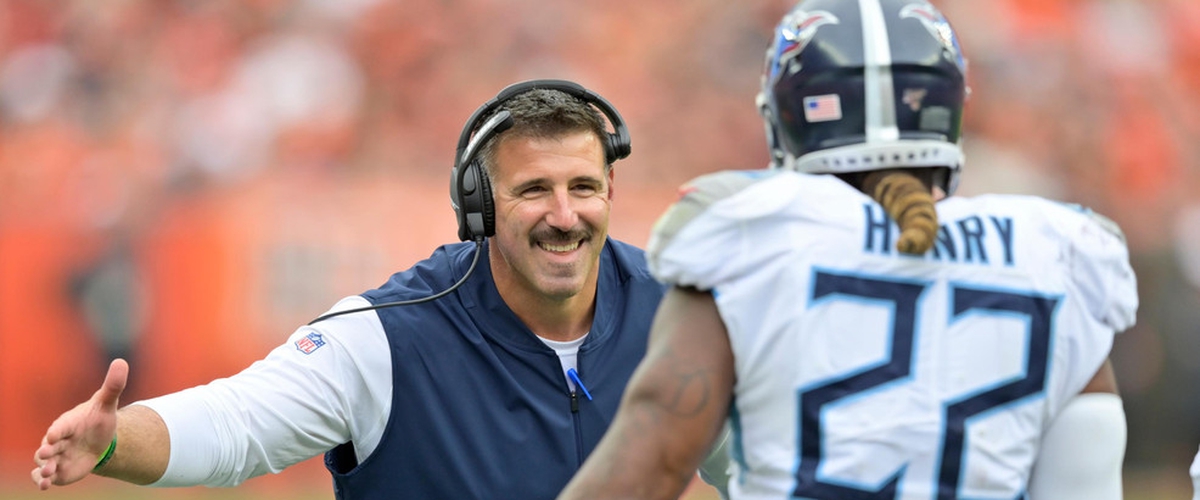 The Tennessee Titans will retain Derrick Henry through the fall we know that much right now. The running back out of Alabama was brilliant throughout his rookie contract with Tennessee and will remain in Nashville for this season thanks to the franchise tag the team used on him.
With little sports news to report at the moment, discussions amongst fans have begun that call in to question whether or not general manager Jon Robinson and V.P. of football administration Vin Marino will sign Henry to a long-term deal before the July 15 deadline rolls around.
Conflicting reports suggest that no, Derrick will play this season under the franchise tender
and negotiate a long-term deal in the spring while others suggest that there could be a deal struck in the next five days.
Terry McCormick of TitanInsider.com said that there is little movement from either side to get this long-term extension done and the chances of it actually happening before Wednesday are very slim.
However, Titans head coach Mike Vrabel said in an interview on Thursday:
Derrick signed his franchise tender. I know that [G.M.] Jon [Robinson] and [V.P. of football administration] Vin Marino have been in contact with his reps. Having been involved with the NFL for a lot of years, getting deals done is about being patient, hopefully keeping them private and confidential.
It's worth noting that other than Ezekiel Elliott, not many running backs in the modern NFL receive hefty contracts after their rookie deal because of the sheer number of talented players at the position and concerns over players' long-term health and longevity.
In my eyes, Henry is on the same level as Elliott and after winning the rushing title in 2019 should be getting a long-term deal to stay in the Music City. Derrick Henry is the second coming of Eddie George and should be treated as such.
Number 22 in the two-tone blue gets stronger the more carries he gets and wears even the best defenses down. And, with Dion Lewis no longer on the roster and rookie Darrynton Evans as the only true back up, this could be Henry's chance to show once again why he deserves a whole lot of money.
He will be making $10.2 million on the franchise tag, but that could be and should be more come 2021. If the Titans don't reach an agreement don't reach a deal before the deadline, don't worry too much.
It will come quickly after the season concludes in the spring.