Nashville Predators: Three burning questions heading into training camp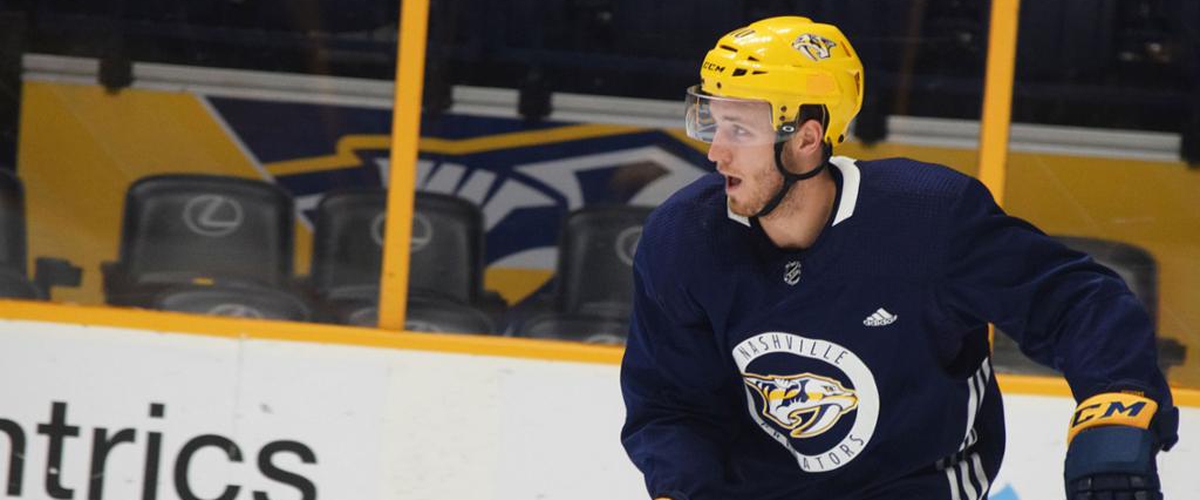 The Nashville Predators now have a restart date to look forward to! The Preds will travel to Edmonton at the end of this month and face the Arizona Coyotes in the qualifying round of the NHL playoffs starting on August 2nd.
Here are the dates for that opening series between the two Western Conference foes:
Game 1: August 2nd
Game 2: August 4th
Game 3: August 5th
Game 4: August 7th*
Game 5: August 9th*
(*If necessary)
Predators head coach John Hynes will have plenty of time to work with his players in Nashville before the team relocates to Canada. These are the three biggest questions heading in to the restart and training camp.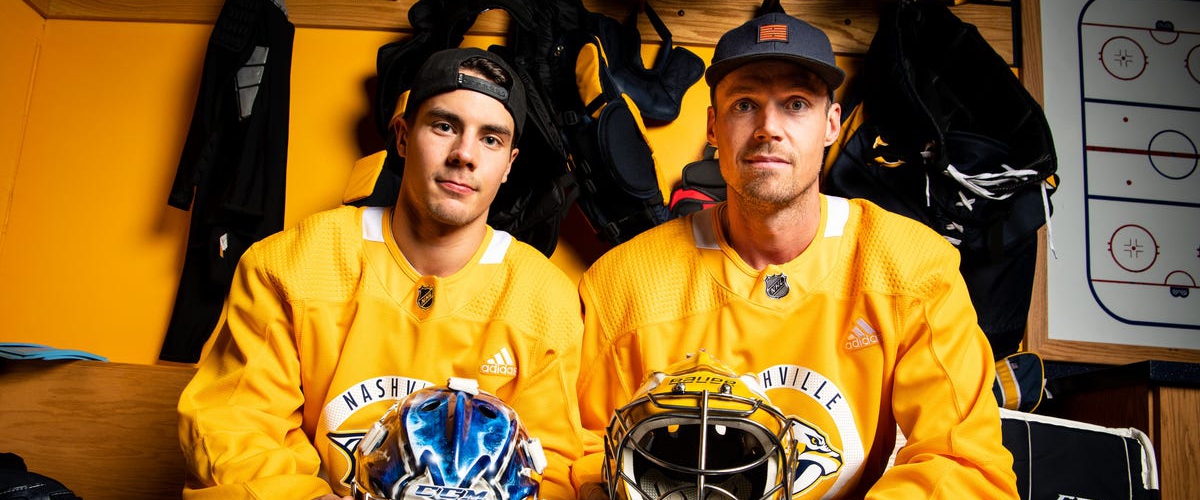 1. Will we see a Pekka Rinne resurgence?
I have been very tough on Pekka the last several months (I think that is rather clear). Juuse Saros has been very consistent since Hynes took over in January and Rinne's form has been slipping over the last couple of seasons.
At 37, Father Time is sneaking up on the Finnish net-minder and although I think he is nearing the end of his illustrious career in Nashville, this could be Pekka's chance to show that he can still be a starter for this team in the years to come.
Juuse will likely start the majority of matches in the qualifying round against the Coyotes, but don't be too surprised if Pekka gets a start.
The Preds have two capable goalies and both should be utilized with games scheduled so closely together.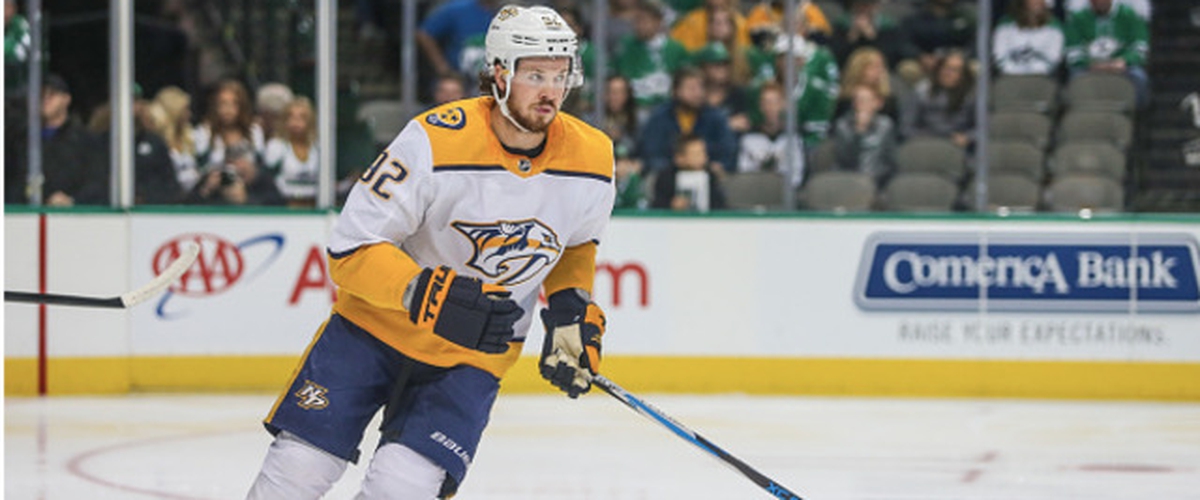 2. Can key forwards shake off the rust?
Before the season was put on hold in March, the Predators had several key forwards who were not playing their best hockey.
Ryan Johansen, Viktor Arvidsson, and Colton Sissons were not contributing close to the same number of goals or assists that they were in recent years and it showed in the team's lacking number of goals and position in the standings.
All three remained relatively healthy through the abbreviated season but looked off. Johansen was the passing wizard of this team last season racking up 50 assists but managed just 22 assists through 68 games in 2019/2020 and was extremely critical of himself in recent interviews.
The three names I mentioned accumulated a -11 plus/minus rating and were sloppy when in possession. Hynes might look to incorporate some players from the Milwaukee Admirals or other youngsters if the offense doesn't return.
Remember, Arvidsson has always been the grinder for the Preds that fights for every loose puck and scores the ugly goals thanks to his speed. Sissons isn't a natural goalscorer, but his contributions during the Stanley Cup final run of 2017 were crucial. He will need to find that touch once again.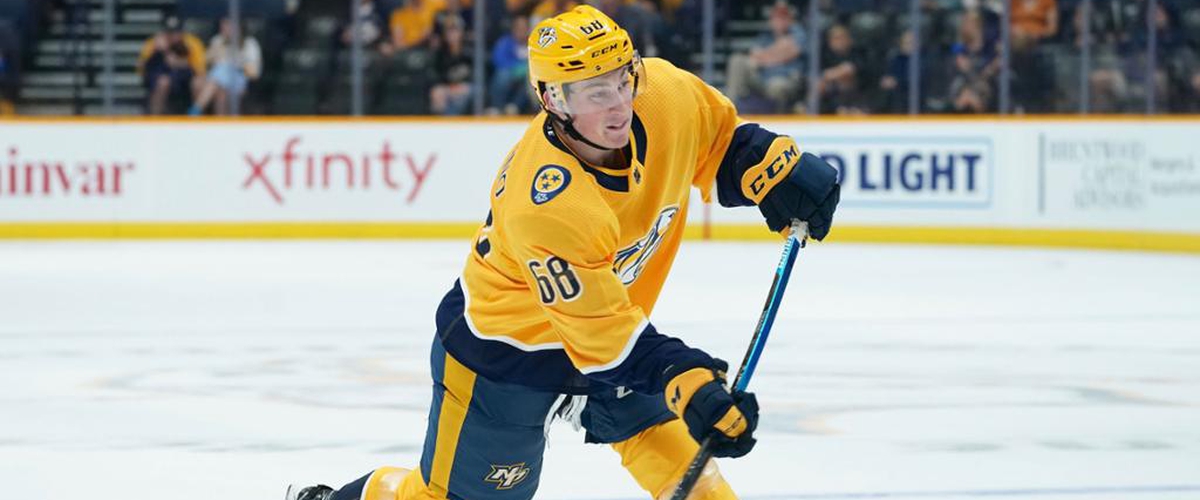 3. Who are the most exciting young players included in training camp?
Coach Hynes has included several player in training camp who were not on the active NHL roster when the season was put on hold. To be exact, there are 11 players who have been added.
The most of exciting of that group are forwards Philip Tomasino, Eeli Tolvanen, and Alexandre Carrier.
If you are a hockey fan, you have likely heard the name Tomasino thrown around because of his incredible showing with the Oshawa Generals and Niagara IceDogs after the Predators drafted him in the first-round in 2019.
The forward racked up 100 points - 40 goals and 60 assists - in 62 games with the two Canadian teams and could have earned himself a roster spot in Edmonton consistently producing.
His ability to score and make passes on the power play could see him paired with the other young exciting forward - Tolvanen - to help Nashville's lackluster PP units.
Alexandre Carrier was a player I labeled as a future star just a couple of months ago and he should be included in the qualifying round roster based off his performance with the Admirals over the last four years.
He, like Roman Josi, is a two-way defender which means he could provide some much needed offense from a blue-liner for the third defensive pairing. Predictions indicate that he will be paired with veteran Dan Hamhuis who is finally healthy again.
Carrier signed a contract with Nashville earlier this year extending his stay in the Music City by three years. This could be his coming out party.