The Nashville Predators are smart to lock up Yakov Trenin for two more year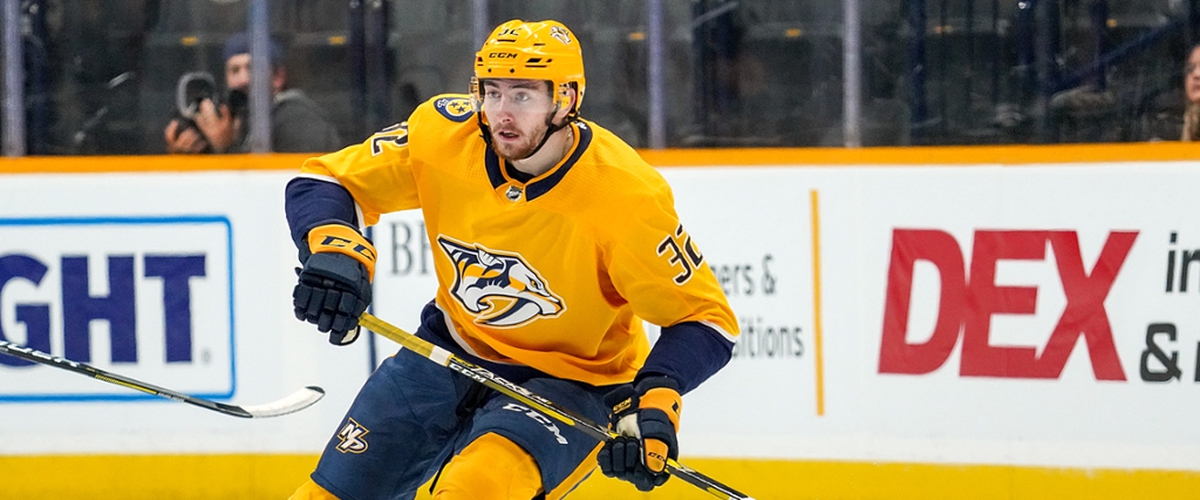 The Nashville Predators will be looking to some youth in defense during the 2020/2021 season. After defenseman Dan Hamhuis retired a few months back and the team will not make an effort to bring back the likes of Yannick Weber, Korbinian Holzer, and possibly others, young players are going to get some playing time this year.
One of the first names on the list to get more playing time is Yakov Trenin. After appearing in his first career NHL game in 2019/2020, the Preds' 55th overall pick from 2015 is nearly guaranteed a spot on head coach John Hynes' third defensive pairing.
News that the Predators inked the defender to a two-year, $1.45 million extension confirms that assumption.
After seeing the great success of Dante Fabbro this past year, Hynes is looking to replicate that with Trenin. The fear among fans for a few weeks was that the Predators were going to let the 23-year-old walk away in free-agency with his rookie expiring ahead of the start of the new season. That, thankfully, is not the case.
Trenin now has substantial AHL experience with the Milwaukee Admirals and has featured in games for the last four seasons.
Trenin saw a bump huge in minutes with the NHL team because of his performances with the Admirals. He played 21 games and was involved on the offense with two goals and four assists.
The Preds are smart to make sure they have a dominant defensive unit signed to contract for several years to come.
Another masterclass from General Manager David Poile!
---